Like something out of a movie, the Eldorado Dry Lake Bed in the Mojave Desert is yet another intimate wedding venue in Las Vegas located on a huge stretch of land with an almost endless horizon.
You will never experience this type of topography anywhere else.
Best of all, the spot is a mere 30 minutes from the Las Vegas Strip.
Each wedding is 60 minutes. You can have up to 12 guests for an additional fee.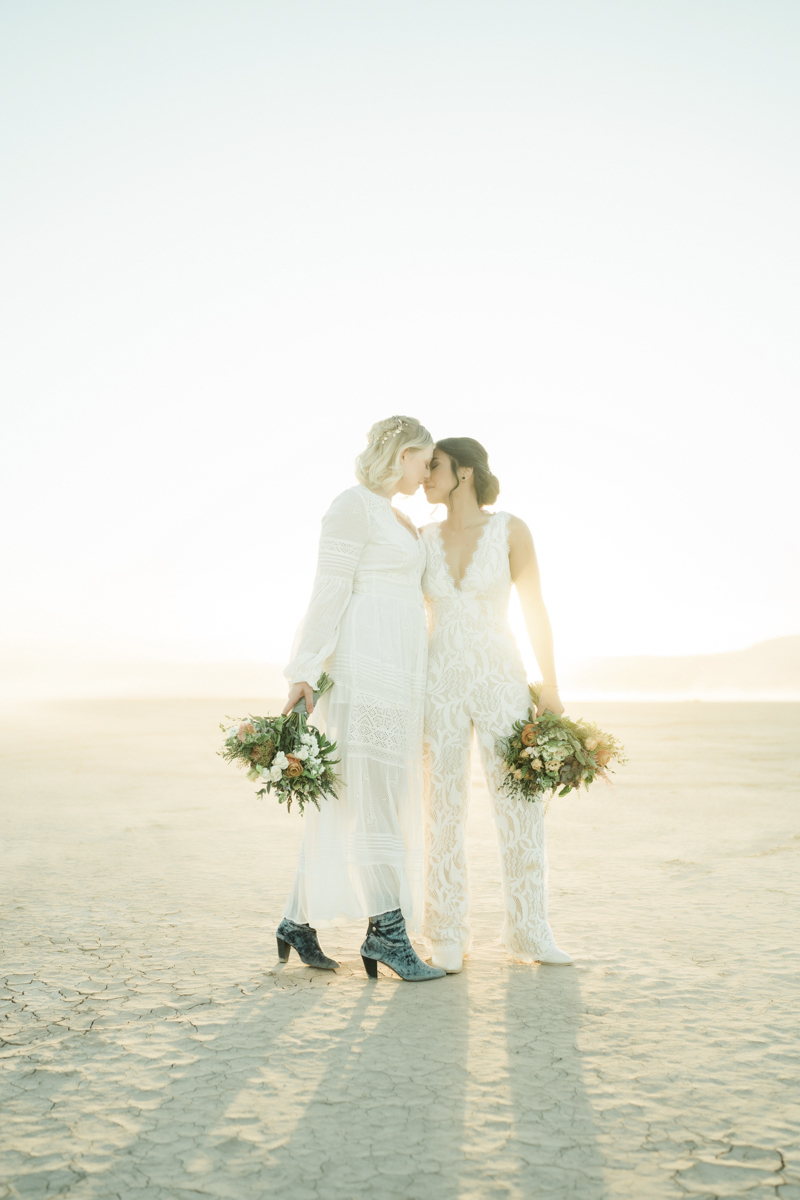 The Venue
Outdoors and simple in nature, the Eldorado Dry Lake Bed in Boulder City, NV is perfect for that couple not wanting much in the way of muss or fuss. Each pop of color in dress, floral or prop will add an impressive element to the rather unassuming backdrop.
Officiant
Our ministers always find the right words to describe your love and this very special occasion.
All officiants are forward-thinking and LGBTQ+ friendly
Religious or non-denominational 10-minute ceremony
Legal filing of the marriage certificate taken care of
Photography
Put quality concerns to one side. What you see in our galleries and Instagram is what you get.
High-end, magazine-quality images that are clean, modern, and timeless.
You own the rights to all your images. So you can share, print, or even sell them without our permission
We upload all your images to a secure online gallery that makes it crazy easy for you to download them and share them with loved ones
Florals
Cultivate Floral Design will be making everything beautiful creating carefully wrapped bouquets and boutonnières for each couple.
Ceremony Backdrop
Modern Vintage Rentals will help create the perfect space for your intimate wedding experience by creating and styling a luxurious ceremony backdrop that will turn the already amazing venue into the perfect space for your wedding.
Mini-reception
End your elopement with a luxurious but simple celebration. After the ceremony, you will be handed a champagne bottle for a fun "Shake + Spray" photoshoot. Followed by an additional bottle that will be used for toasting this new chapter in your life.
Micro Lounge
Expect a stylish micro lounge in the venue styled by Modern Vintage Rentals. The micro lounge can be an additional backdrop for more wedding photos for the couple while guests may rest here or take photos, too.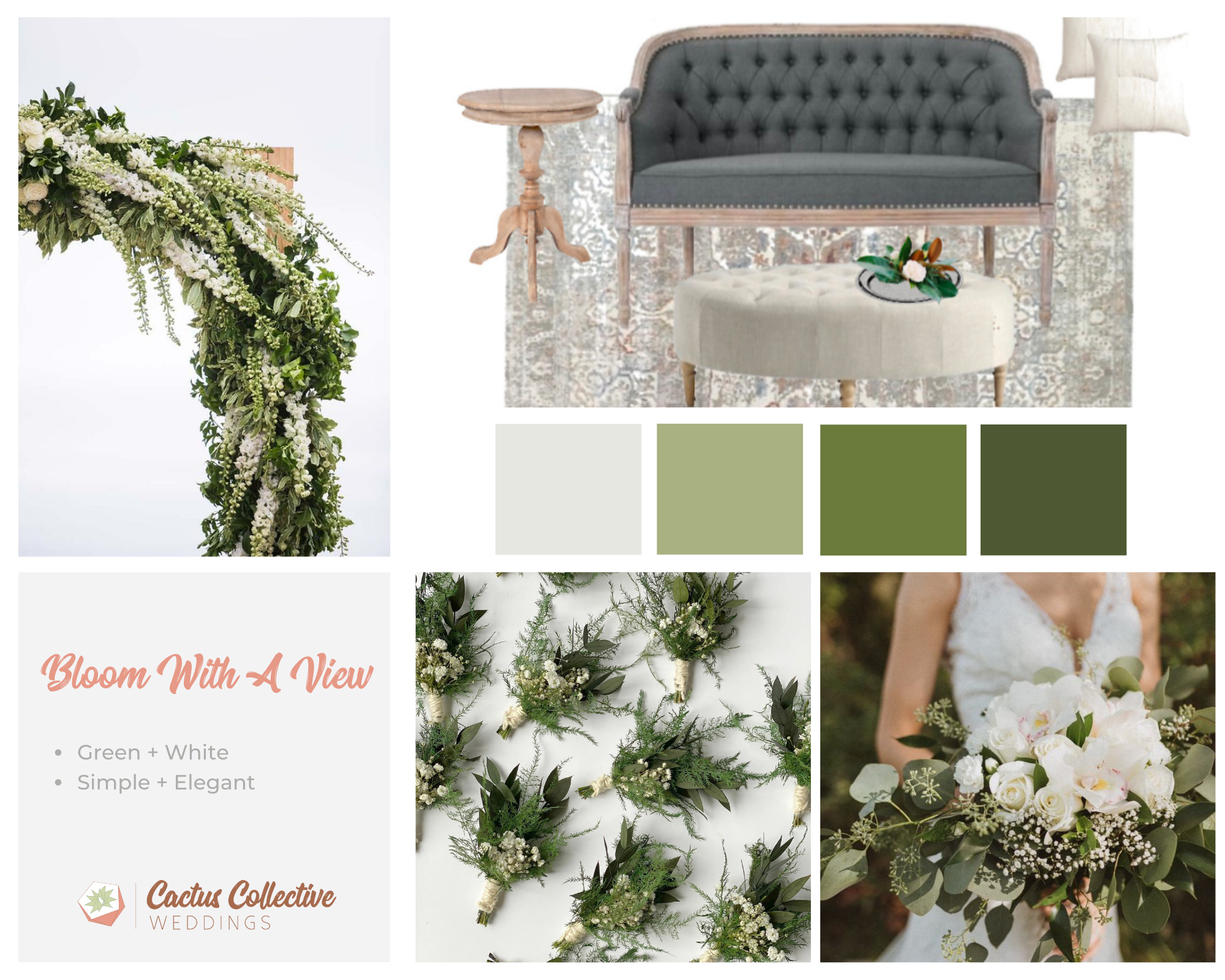 *Florals may vary from inspiration photos.
We Can't Wait To Celebrate With You!
Fill out the form below to inquire about the Bloom With a View pop up wedding.