Disclosure: This post may contain affiliate links. Please see our full disclaimer to learn more.
Sometimes you get more out of school than education and that definitely rings true for this glowing couple who met 8 years ago at a study session! Kim was in grad school and Brian was finishing his undergraduate degree in Akron, Ohio and after just 3 months of dating, Brian knew he found he forever love.
Since Kim and Brian both love the outdoors, Brian knew there was no better way to propose then while on a kayaking trip to Glacier National Park. While taking in the breathtaking views on Lake McDonald, Brian convinced Kim to stop paddling long enough for him to pull out a gorgeous ring and pop the question. After obviously saying yes, she made sure he put the ring back in his pocket for safekeeping and they rowed back to the mainland to celebrate with some beers and tacos!
The couple knew getting married in nature was the only way to go and spent their wedding morning watching the sun rise over the Red Rock. After spending a peaceful morning together they parted ways to get dolled up for the big moment. Kim wore a traditional white dress with a lace bodice from Beholden. She says the dress wasn't really her style when she saw it on the hanger but thanks her consultant for making her try it on because it wound up being the perfect dress!
Cactus Joe's set the space for this outdoors, intimate wedding and Kim credits Cactus Collective for coordinating everything to create an easy-going romantic vibe for both them and their guests. Gaia Flowers created Kim's amazing succulent bouquet and flower accents and the best part is the couple has now planted them at home so they can enjoy them forever.
Brian's favorite moment of the wedding was getting to slide the ring on Kim's finger, knowing she was his forever. The amazing efficient Angie provided Kim's favorite moment when she had them look each other in the eyes and really think about how they were holding hands with the person who would be their best friend forever.
This wedding was an ode to love and the beauty of nature from start to finish and we wish them nothing but the same bliss for the rest of their lives together!
Explore Cactus Joe's Wedding Packages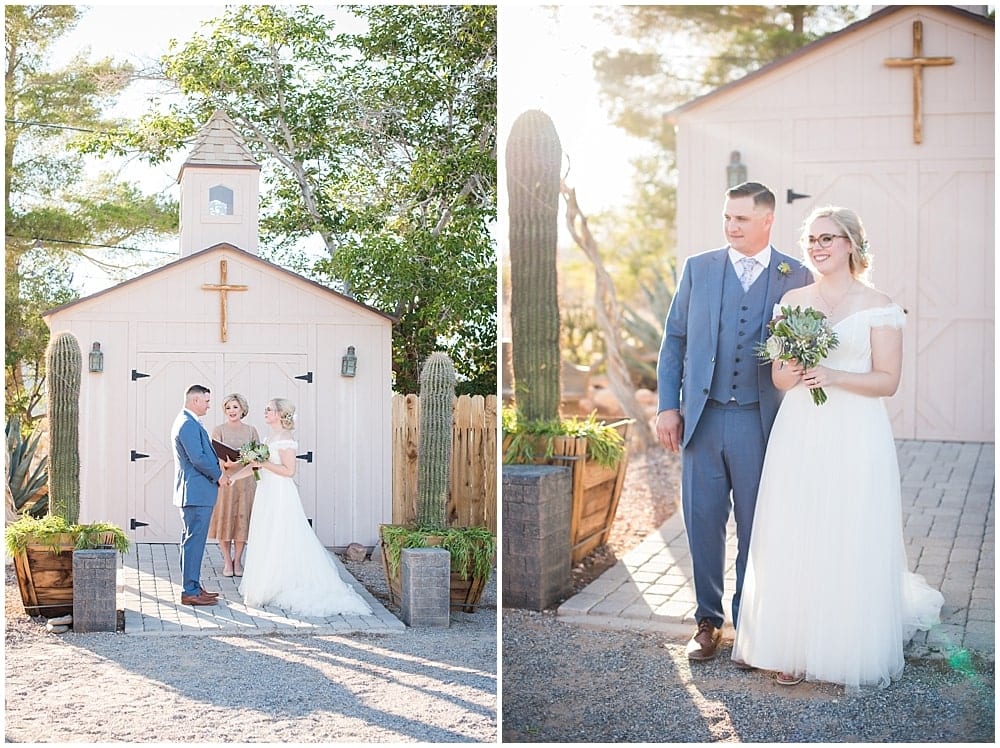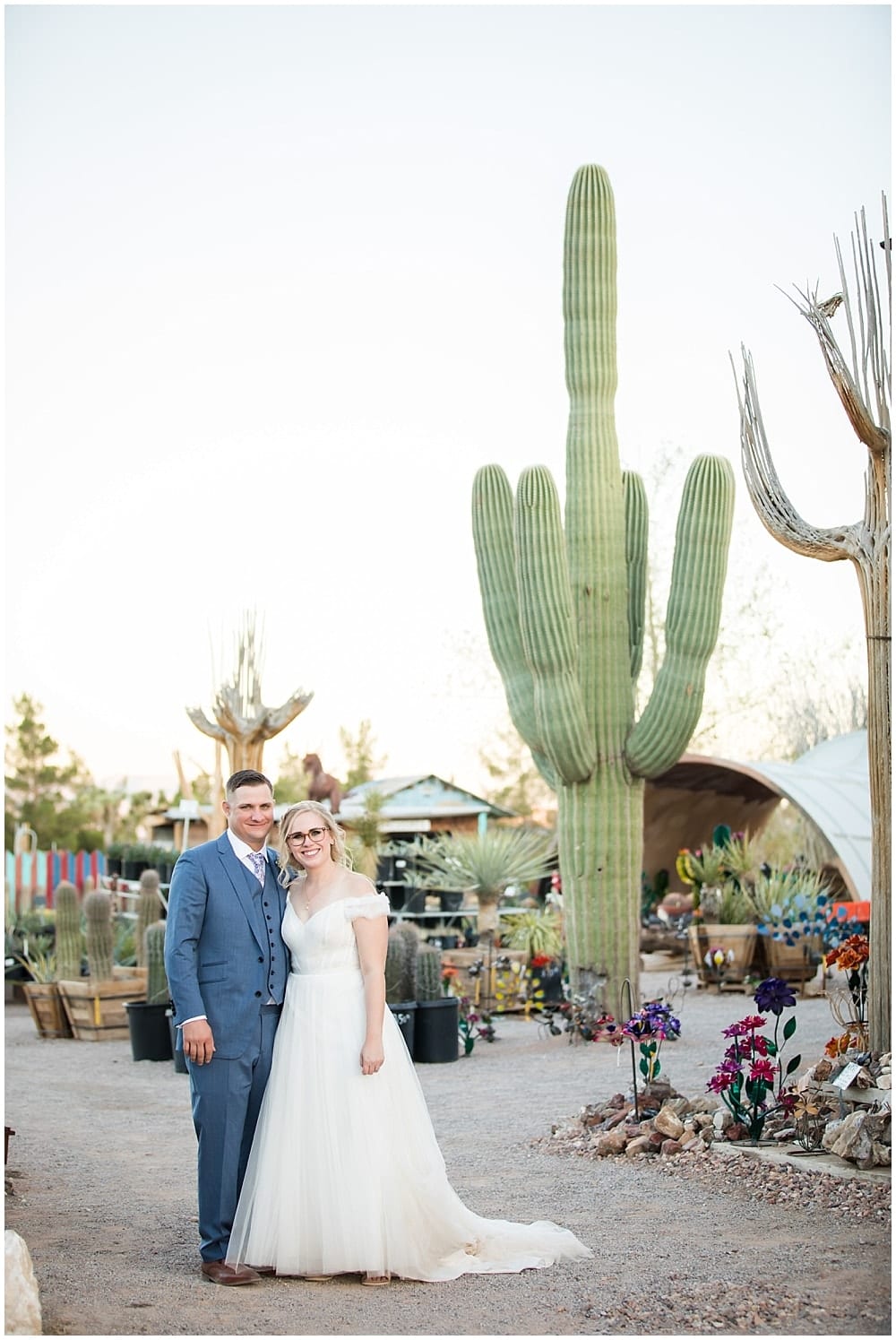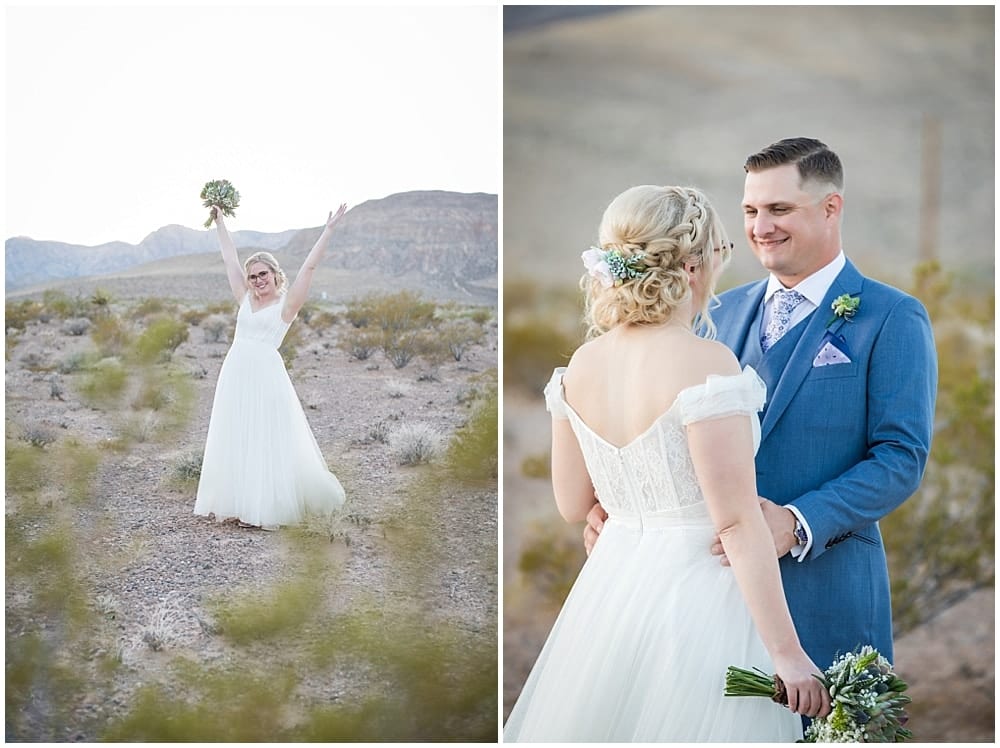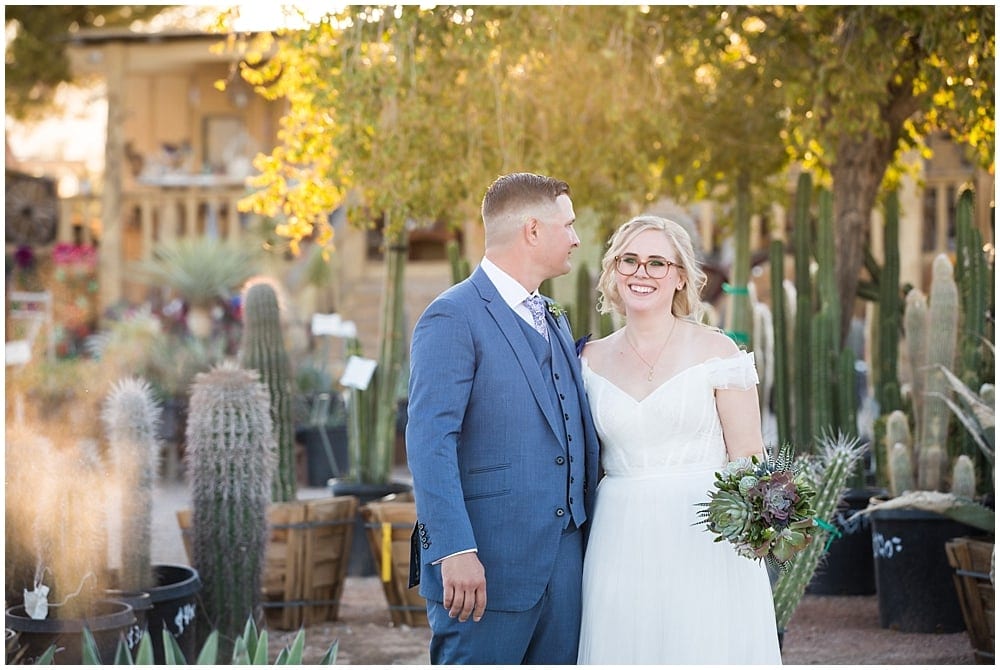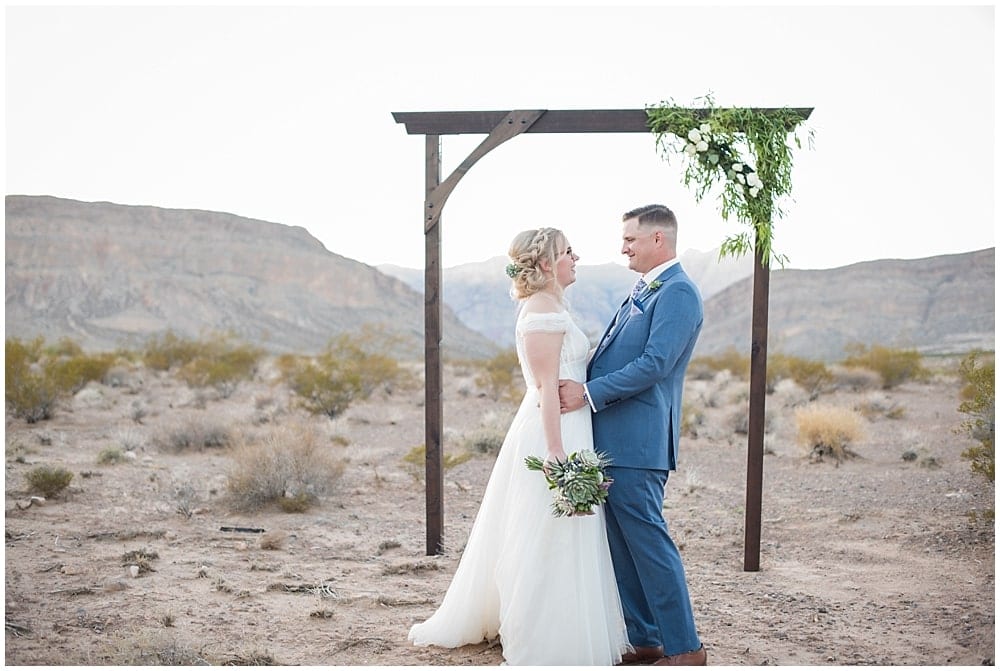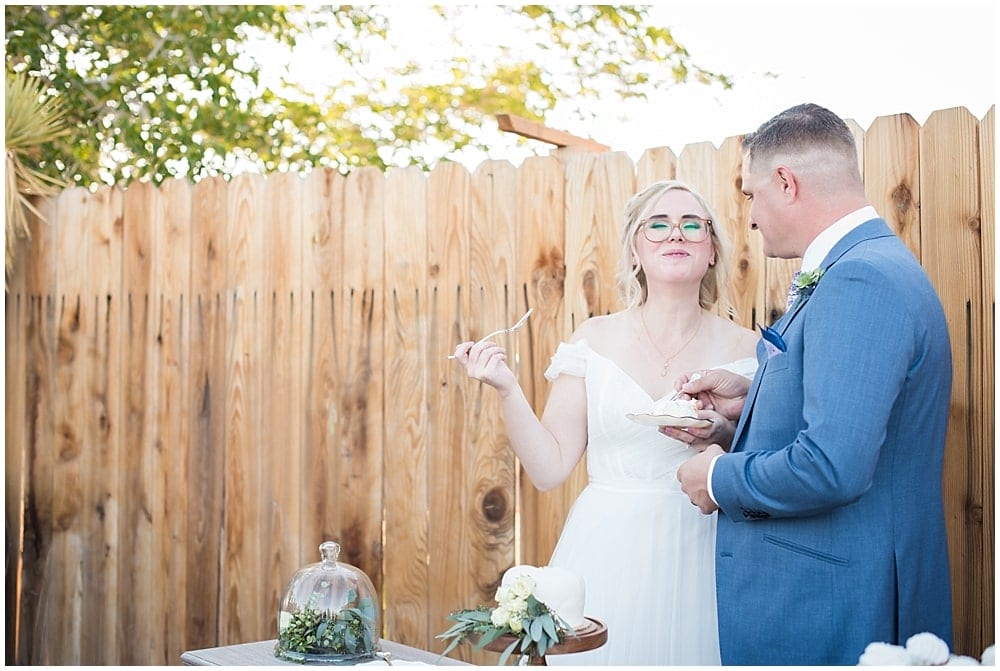 McKenzi Taylor
McKenzi Taylor is America's go-to elopement and micro wedding expert, often featured in small and major media outlets, such as the New York Times. With over 15 years of wedding photography experience, it was after planning her own Las Vegas elopement in 2016 that McKenzi felt her purpose shift into elopement coordination. She started Cactus Collective Weddings soon after in 2017. Since then, she's become a WIPA board member, and has helped well over 1000 couples get hitched in style around Las Vegas, San Diego and Black Hills.