Summers Past Farms Weddings
San Diego Garden Weddings
This tranquil garden venue is in bloom year-round, setting the stage for your intimate micro wedding or elopement whatever the season. With multiple ceremony site options available, including a flower-draped wooden arbor and pristine lawns, there's a place at Summers Past Farms that will truly speak to you. Each ceremony site offers privacy and intimacy with room for your guests to gather. This garden wedding venue is located just 30 minutes from downtown San Diego, making it easy to access for you and your guests.
Bookings for our San Diego venues are closed for 2023.
You can still reach us for inquiries about other locations for your micro wedding or elopement.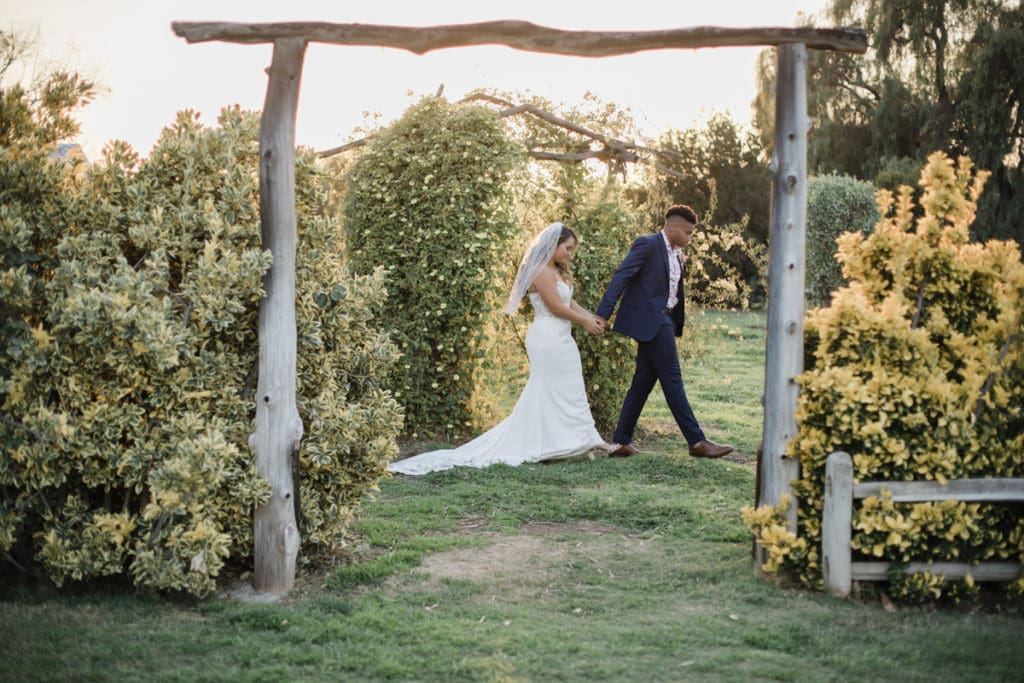 There's a Lot to Love about Weddings at Summers Past Farms
Close to San Diego but doesn't feel like it, offering a peaceful, low-key vibe
Private and intimate ceremony sites with plenty of room for guests
Dense gardens with ornate blossoms and blooms
Rustic wooden arbor ceremony site draped in luscious blossoms
Playful photo locations, including fairy garden, stone pond, antique cars and open meadow backdrops
For animal lovers, cats, dogs and even French hens
Shop for guest gifts and mementos at the on-site country store, and soap shoppe
LGBTIQ+ friendly venue.
About Our Summers Past Farms Wedding Packages
Plan your perfect wedding without compromise with Cactus Collective Weddings. We work with each couple individually to make sure all big and small details are arranged for your wedding.
We'll handle the professional photography, officiant, bouquet and boutonnière, and the wedding permit along with the wedding venue so you don't have to. Planning a wedding has never been more convenient.
Just the Two of Us
Days: Monday - Thursday
Guests: 0
Photo: 60 Minutes + Editing + Image Rights
Modern Minister
Bouquet and Boutonnière
On-Site Host
Ocotillo
Everything in Just The Two of Us, plus

• Monday - Sunday availability

• Up to 12 guests

• 90-minute photography session
Agave
Everything in Ocotillo, plus

• 13-30 guests
Saguaro
Everything in Agave, plus

• 31-50 guests

• 105-minute photography session
Personalize Your Collection with Extra Touches
A cake and champagne mini reception, live acoustic ceremony music and eco-friendly décor. These are just a few of the extra flourishes you can book through us so your special day feels extra special. See the full list of options.