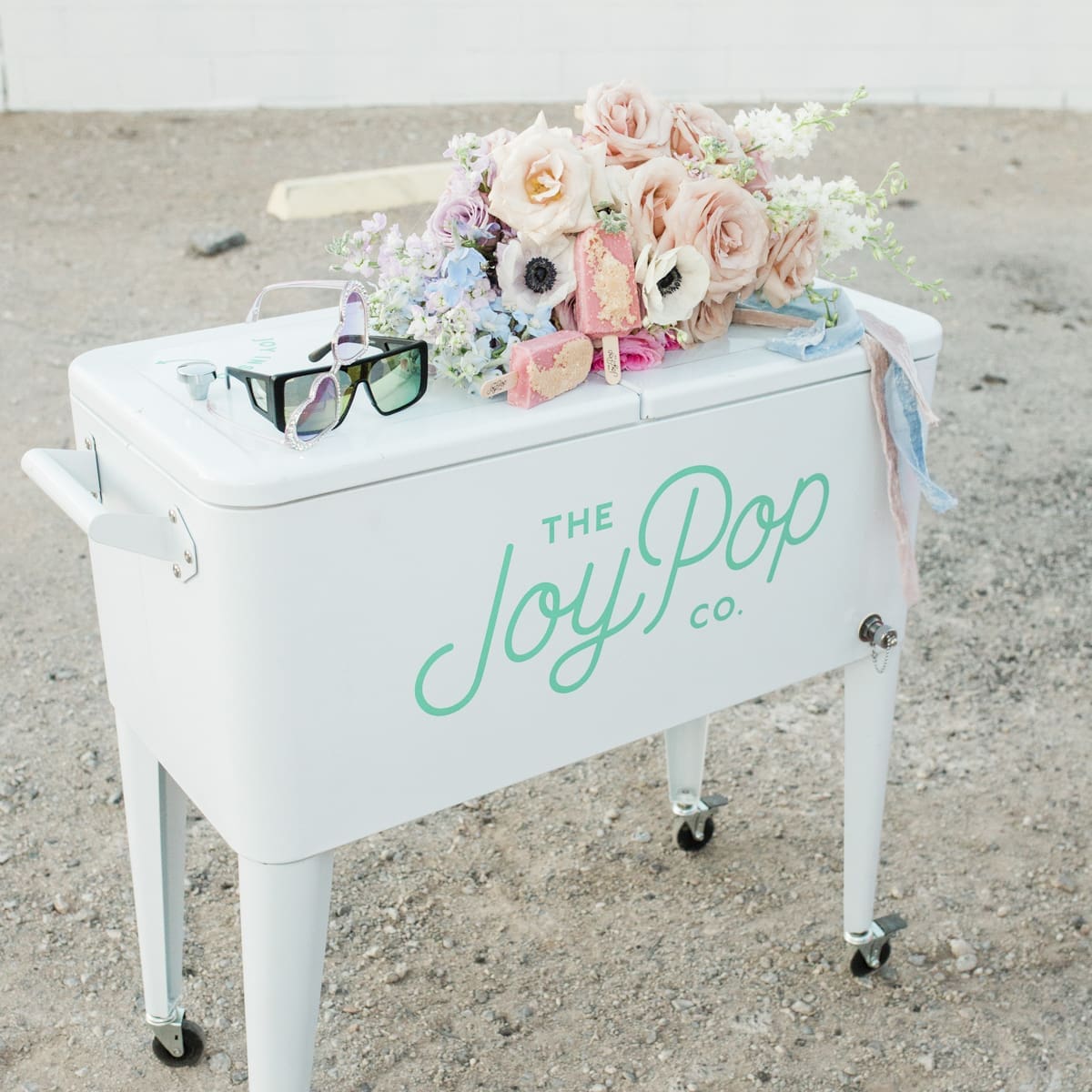 Could these be the most feel-good popsicles ever? Probably!
And their fantasticness doesn't stop there. Flavors are rotated throughout the year, so you can have popsicle flavors that pair with your wedding season.
Pops are suitable for kids, adults, vegans, vegetarians, and those on a gluten-free diet, and are made fresh for your special day.
Please note that this tasty extra touch is currently only available for Las Vegas venues.
Included in this service: The Joy Pop Co. cooler cart, your choice of popsicle flavors and menu board.