Wilson Creek Winery Weddings
Sophistication And Nature In One Intimate Micro Wedding Venue
Conveniently located between San Diego and Los Angeles in Temecula, CA, Wilson Creek Winery weddings offer an intimate setting for today's modern micro wedding or elopement. The natural scenery of the vineyard surrounds couples with fresh air and an elegant atmosphere, sure to leave a lasting impression on guests no matter the size of the celebration. From the rehearsal dinner to the reception, couples and their guests are surrounded by timeless elegance.
Bookings for our San Diego venues are closed for 2023.
You can still reach us for inquiries about other locations for your micro wedding or elopements.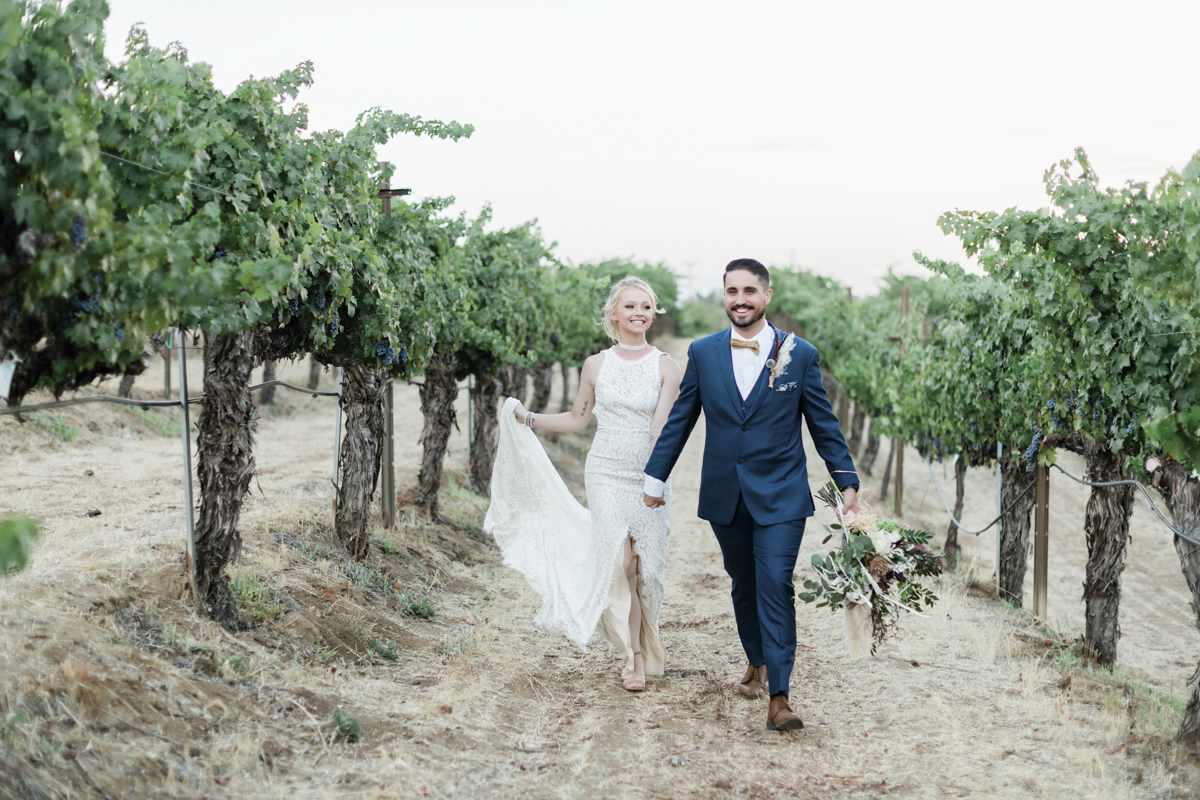 There's a Lot to Love about Weddings at Wilson Creek Winery
Several on-site venue options offer a variety of experiences
Rehearsal dinner, ceremony and reception can all be held on the Wilson Creek Winery property
Venue accepts over 20 guests
Affordable pricing provides elegant experience to couples of all budgets
Custom wedding labels ensure memorable toasts or favors
Family-friendly venue for guests of all ages
Wilson Creek Manor provides accommodations for up to 24 guests
LGBTQI+ friendly venue
About Our Wilson Creek Winery Packages
Plan your perfect wedding without compromise with Cactus Collective Weddings. We work with each couple individually to make sure that every detail, big and small, are arranged for your wedding.
We'll handle the professional photography, officiant, bouquet and boutonnière, and the wedding permit along with the wedding venue so you don't have to. Planning a wedding has never been more convenient.
Just the Two of Us
Days: Monday - Thursday
Guests: 0
Photo: 60 Minutes + Editing + Image Rights
Modern Minister
Bouquet and Boutonnière
On-Site Host
Ocotillo
Everything in Just The Two of Us, plus

• Monday - Sunday availability

• Up to 12 guests

• 90-minute photography session
Agave
Everything in Ocotillo, plus

• 13-30 guests
Saguaro
Everything in Agave, plus

• 31-50 guests

• 105-minute photography session
About Wilson Creek Winery
Temecula Valley is Southern California's wine country. Located 90 miles southeast of Los Angeles and 60 miles north of San Diego, Temecula Valley brings couples and their friends and families into a sanctuary away from the hustle and bustle of cities. At the heart of this temperate valley is Wilson Creek Winery, a family-owned winery with their gorgeous vineyards, a sophisticated manor, and award-winning wines. Wilson Creek Winery is an oasis for the wine-loving hopeless romantics.
Wilson Creek Winery is the wedding location for couples who want a sophisticated venue with a rustic atmosphere. The Wilson Creek Manor is designed in the Tuscan tradition and is surrounded by beautifully curated gardens with fountains and creeks. Within the Wilson Creek Winery's 90-acre property are its well-kept vineyards. Couples can hold their wedding ceremonies or receptions in one of the halls within the Wilson Creek Manor or in one of the spots in the mansion's courtyard. Wilson Creek also has romantic spots near their vineyards so you can be closer to nature and enjoy the fragrance of wine grapes. Every corner of the Wilson Creek Winery is oozing with romance, made picture-perfect by the exhilarating sunsets of Southern California.
Personalize Your Collection with Extra Touches
A cake and champagne mini reception, live acoustic ceremony music and eco-friendly décor. These are just a few of the extra flourishes you can book through us so your special day feels extra special. See the full list of options.