Book your vow renewal, elopement or micro wedding at GreenGale Farms and open up a world of potential. Within the grounds of this truly unique, family-owned farm are multiple all-natural backdrops: fruit orchards, palm tree forests, rustic woodlands, shaded olive groves and a pristine desert wilderness, each lending itself beautifully to an intimate ceremony and endless photoshoot possibilities.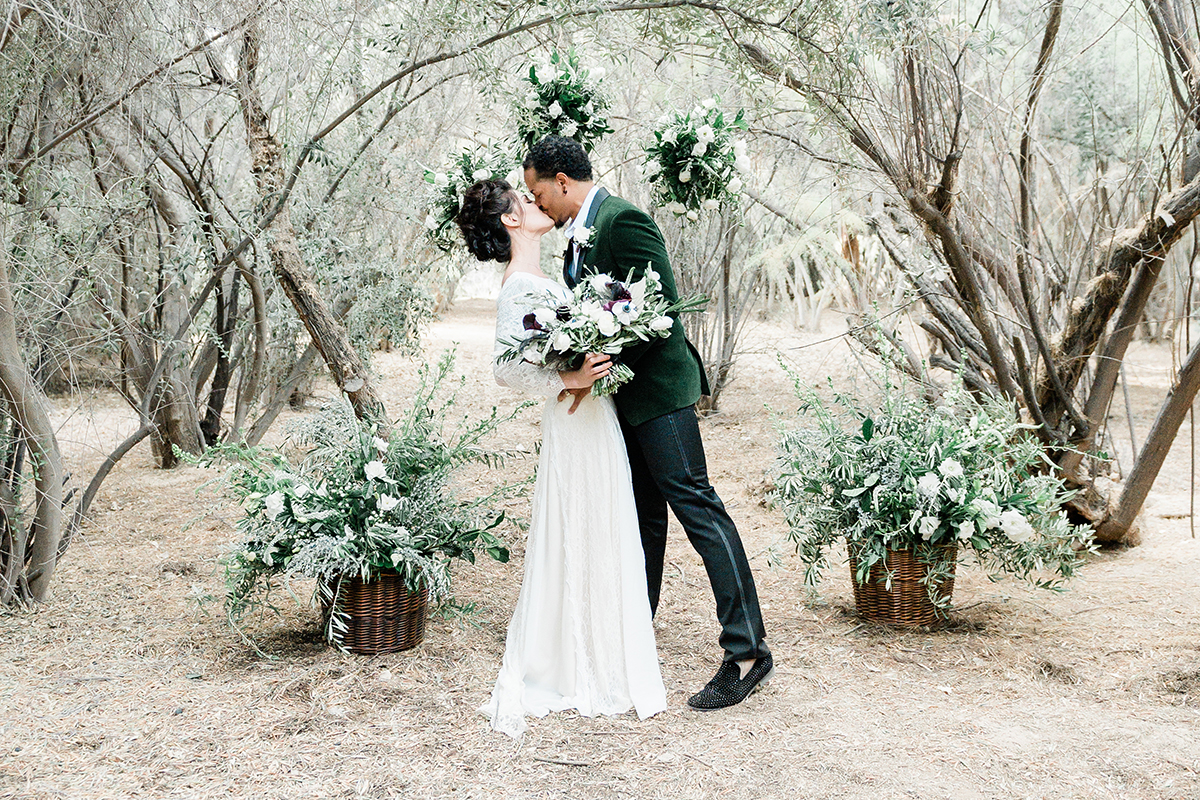 Why GreenGale Farms Is Perfect for Elopements and Micro Weddings
Large private residence with multiple blank canvas ceremony sites:

The Fruit Orchards
Palm Tree Forest
The Olive Groves
Desert Wilderness
The Grazing Plains
The Woodlands

Ideal for couples wanting an eco-friendly venue
Owned and operated by a local Vegas family
Located in North Las Vegas and a 20-minute drive from The Strip
Full-time animal sanctuary for rescued farm animals
Part of the location fee goes towards caring for the menagerie of rescue animals that call GreenGale Farms home
About Our GreenGale Farms Wedding Packages
Plan your perfect wedding without compromise with Cactus Collective Weddings. We work with each couple individually to make sure all big and small details are arranged for your wedding.
We'll handle the professional photography, officiant, bouquet and boutonnière, and the wedding permit along with the wedding venue so you don't have to. Planning a wedding has never been more convenient.
Just the Two of Us
Days: Monday - Thursday
Guests: 0
Photo: 60 Minutes + Editing + Image Rights
Modern Minister
Bouquet and Boutonnière
On-Site Host
Ocotillo
Everything in Just The Two of Us, plus

• Monday - Sunday availability

• Up to 12 guests

• 90-minute photography session
Agave
Everything in Ocotillo, plus

• 13-30 guests
Saguaro
Everything in Agave, plus

• 31-50 guests

• 105-minute photography session
Personalize Your Collection with Extra Touches
A cake and champagne mini reception, live acoustic ceremony music and eco-friendly décor. These are just a few of the extra flourishes you can book through us so your special day feels extra special. See the full list of options.