The Wedding Coordinator for Adventurous Couples
Stylish, sophisticated, and affordable elopements and micro weddings
Cactus Collective Weddings was born out of frustration. Frustration isn't an emotion that usually fits with romance, but pinky-promise this wedding coordinator's love story has a happy ending.

McKenzi Taylor got engaged to her partner (now husband) in 2016. Both of them wanted a short engagement and a wedding on their own terms, just the two of them. Living in Vegas put a huge number of "Wham-bam thank you ma'am" ceremony options on their doorstep. But none of them felt right. Frustrated that very few wedding companies could meet their needs, McKenzi took matters into her own hands.
Already working as a wedding photographer, McKenzi knew she could organize a simple, meaningful elopement. One that included an unusual yet stylish venue, quality photos, and the magical little touches needed for an intimate ceremony.
Working with vendors she'd met through other wedding projects, McKenzi coordinated the ceremony she and Matt had imagined. An intimate service held in the breathtaking Red Rock Canyon.
Handling all of this convinced McKenzi that other adventurous couples probably wanted the same thing. Plus, someone who would remove the stress of organizing a destination wedding. And so Cactus Collective Weddings was born.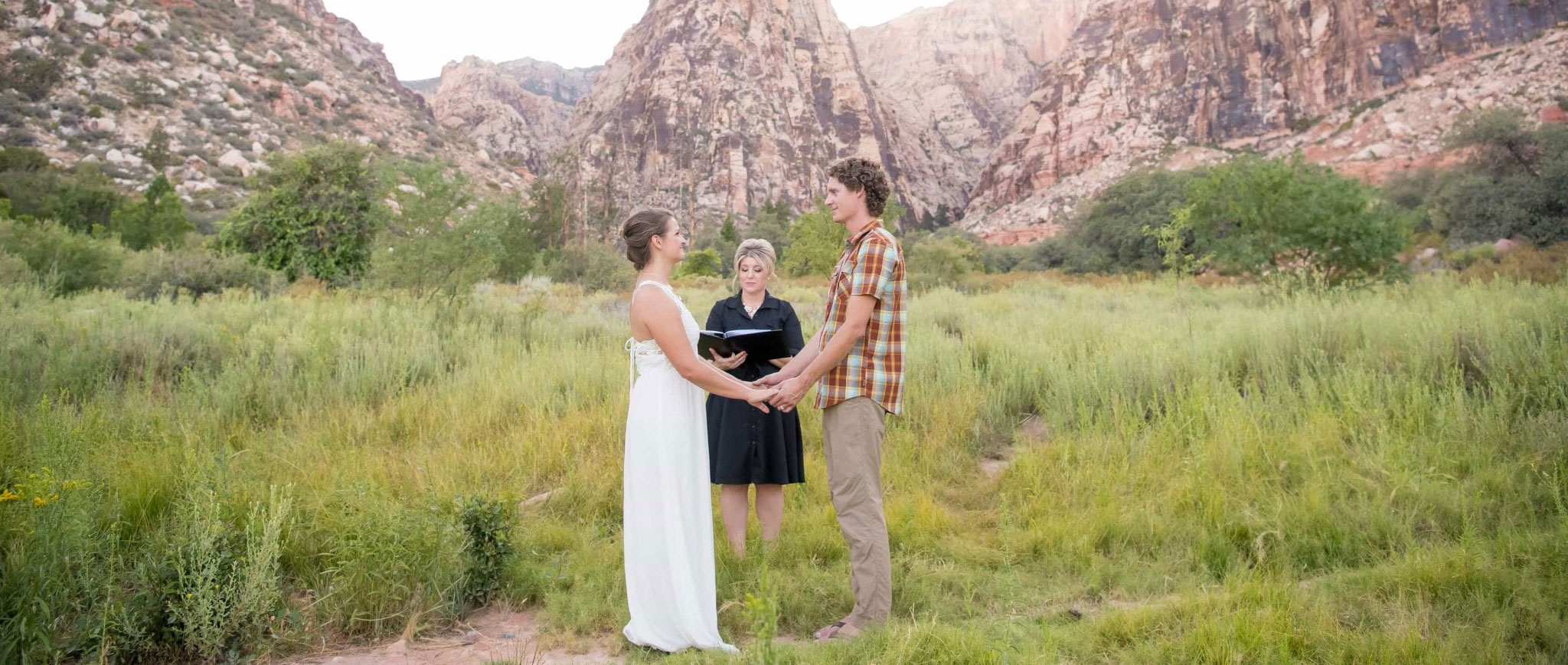 The team coordinating your wedding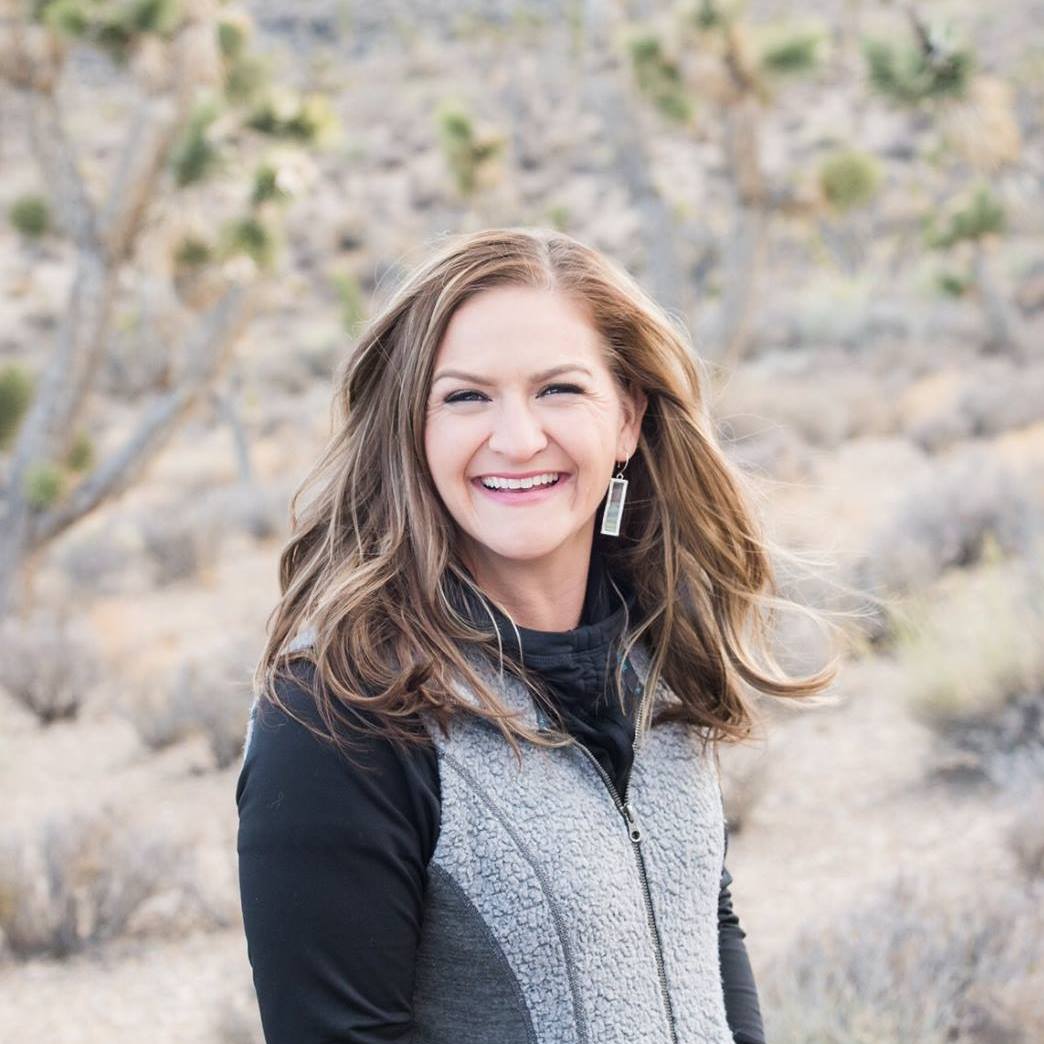 McKenzi Taylor
Founder of Cactus Collective Weddings, McKenzi lives and works in Las Vegas, Nevada. She loves the business she's built and is dedicated to getting the best of everything for her couples. When she's not coordinating weddings, she's searching for amazing venues to add to our collections or finding beautiful extra touches that complement your service.
Recently, she joined the board of directors for the Las Vegas chapter of the Wedding International Professionals Association (WIPA), a group of professionals who are dedicated to bringing new standards to the Las Vegas wedding scene. On the rare occasions she's not working, McKenzi enjoys rock climbing, hiking, and downtime with her young family.
Ginger Munsell
When you reach out to Cactus Collective Weddings, Ginger is your first point of contact. She answers questions about your ceremony and how the event will run on the day. Ginger has been working in wedding sales and planning since 2009, so you're in safe hands, and she loves that every couple has their own unique story. Ginger married in Vegas in 2011 and is currently planning her 10-year vow renewal.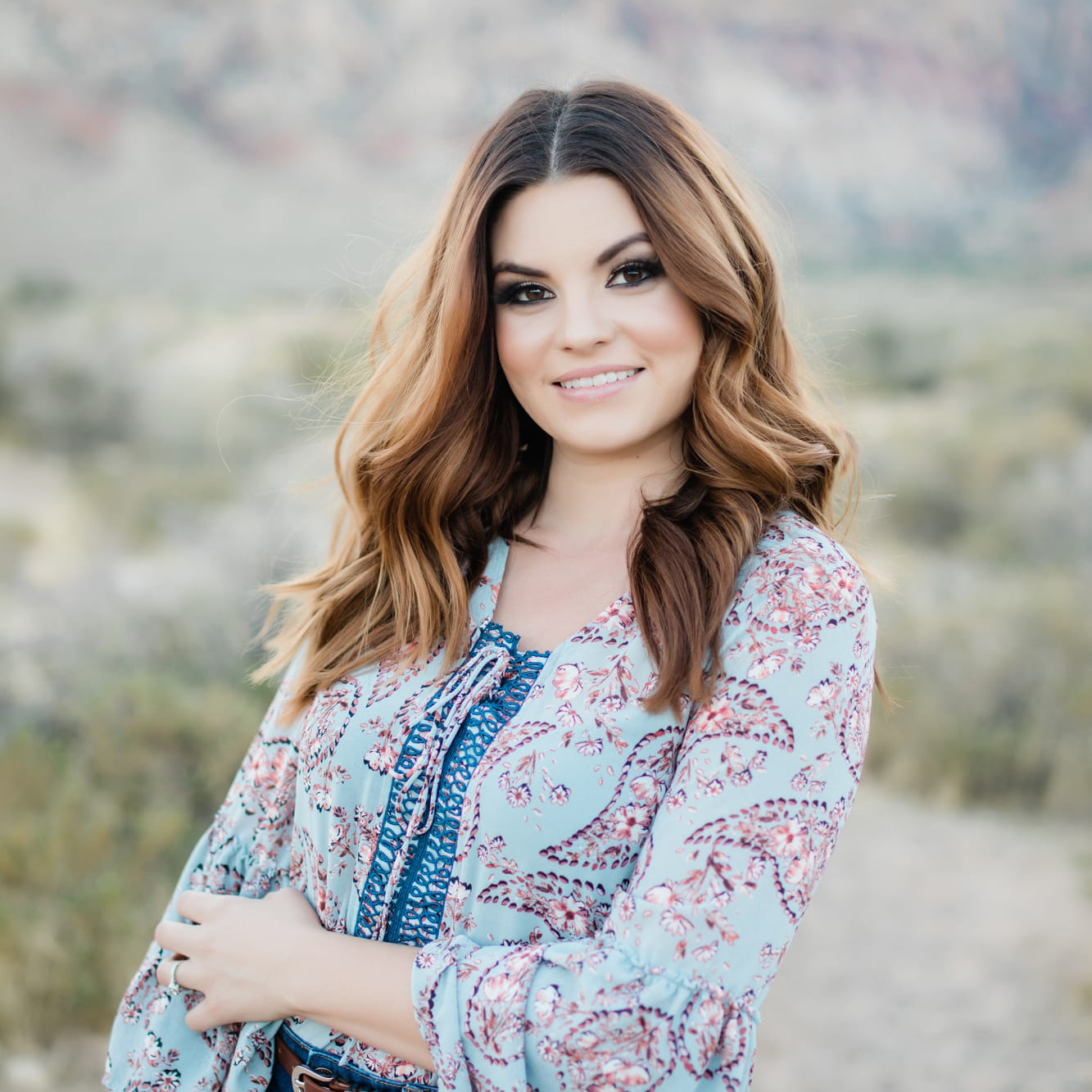 Jessica Foter
Jessica might be your point of contact from enquiry to wedding day, ensuring the ceremony has been expertly planned to run without a hitch. A certified wedding planner with 25 years of hospitality and event experience, she helps bring your ideas to life and makes it all feel effortless (because it is). And given that Jessica loves love, she's usually the one in the crowd with a box of tissues dabbing away happy tears while celebrating happy couples.
Mel Ligueran
Mel makes all of the behind the scenes magic happen. It's unlikely you'll chat with her directly, but she's the one organizing venue permits, booking vendors, and working out the ceremony timeline. What makes Cactus Collective Weddings so special to Mel is the company's eco-friendly approach. Under McKenzi's guidance, they work hard to create beautiful styling and decor options that make an impact on the day, rather than on the earth.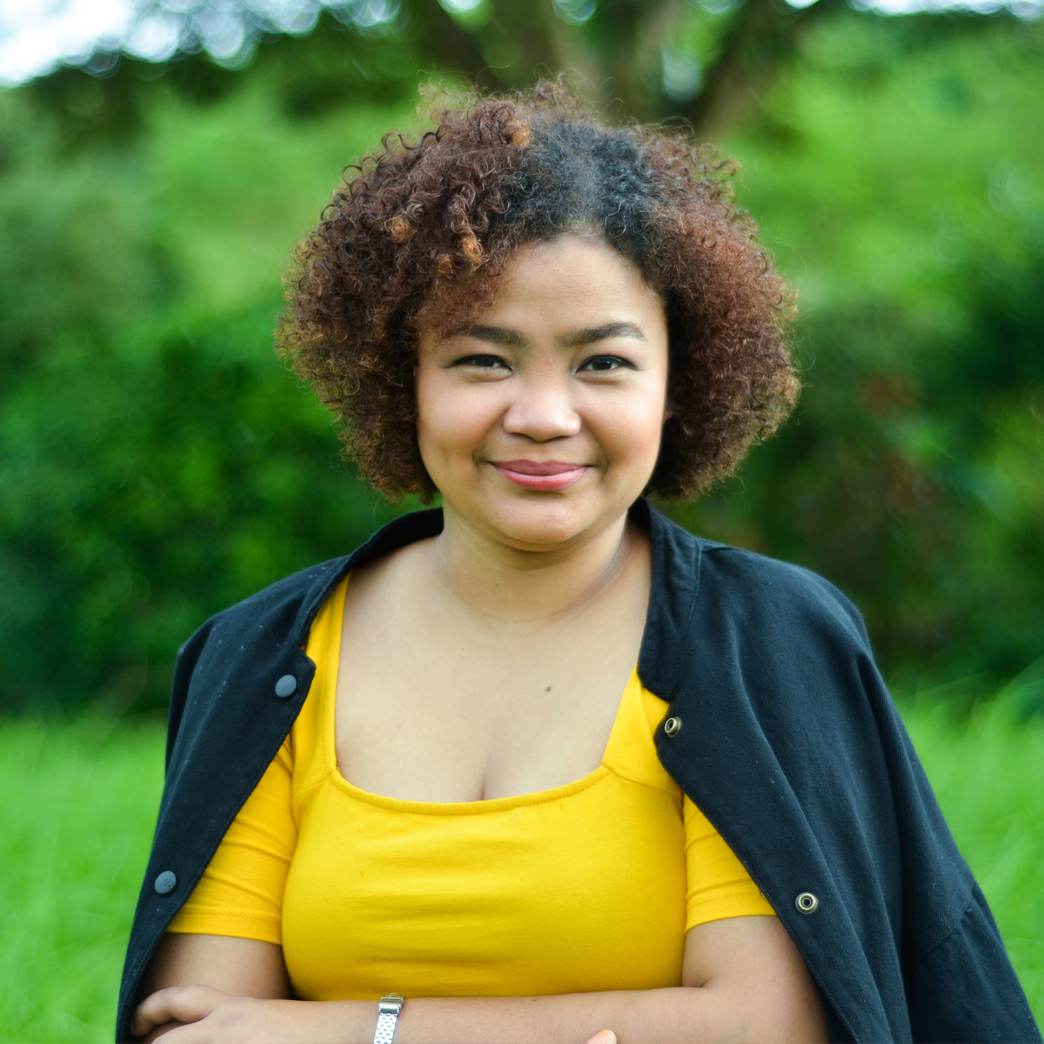 We are a slim team, but work hard to help all our couples get exactly what they want and deserve for their wedding day!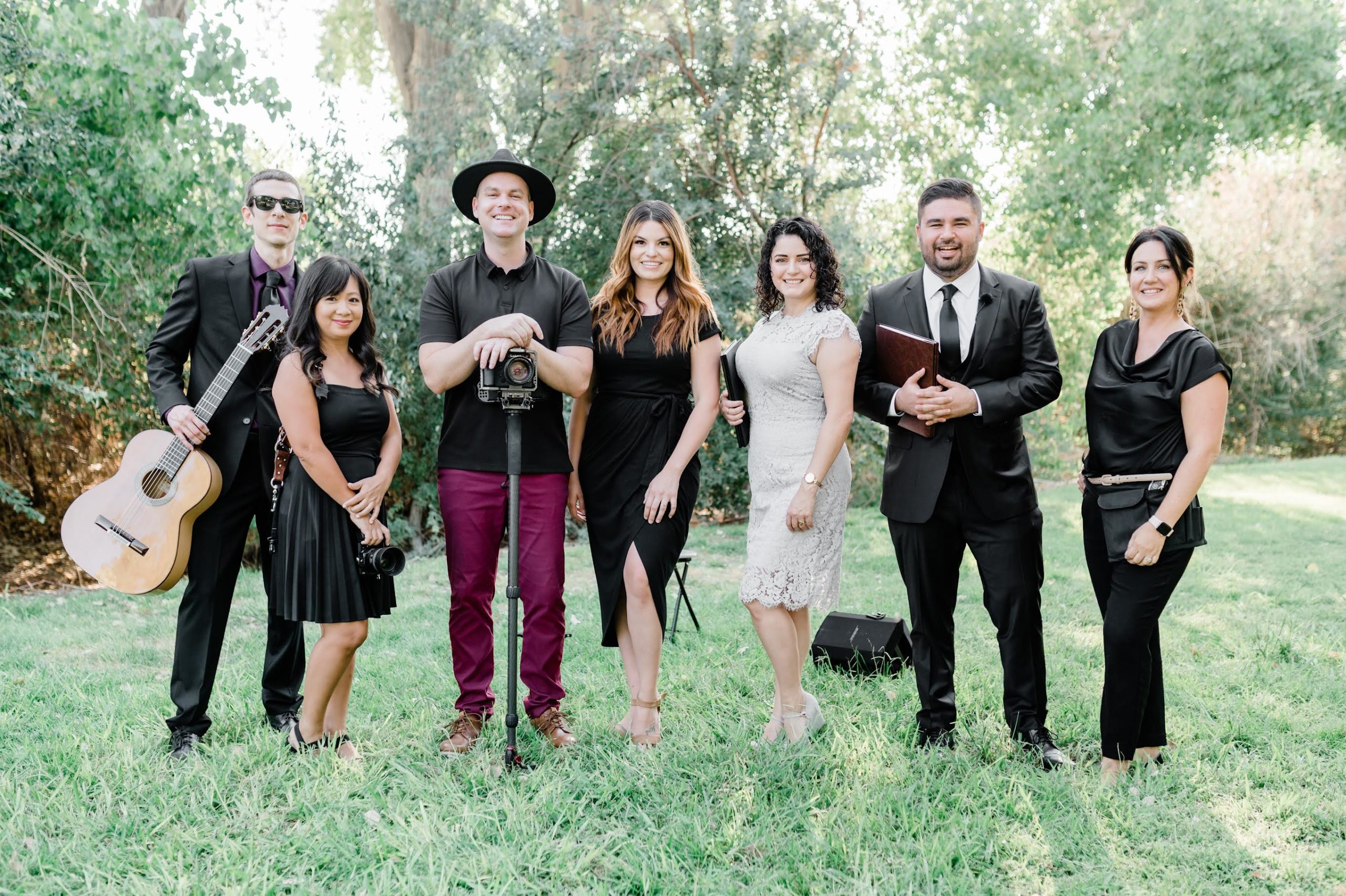 Josh, Liz, Casey, Ginger, Laura, Griffin, Vanessa
Vendors we partner with
When it comes to vendors, we're extremely fussy with who we let near our clients. Like, bridezilla levels of picky. And for good reason. On your special day, only the best will do.
Vendors become our trusted partners because they provide reliable service Every. Single. Time and they go above and beyond for our clients. The cherry on top is they share our values.
Find out more about the vendors we work with in each destination.
What makes us extra special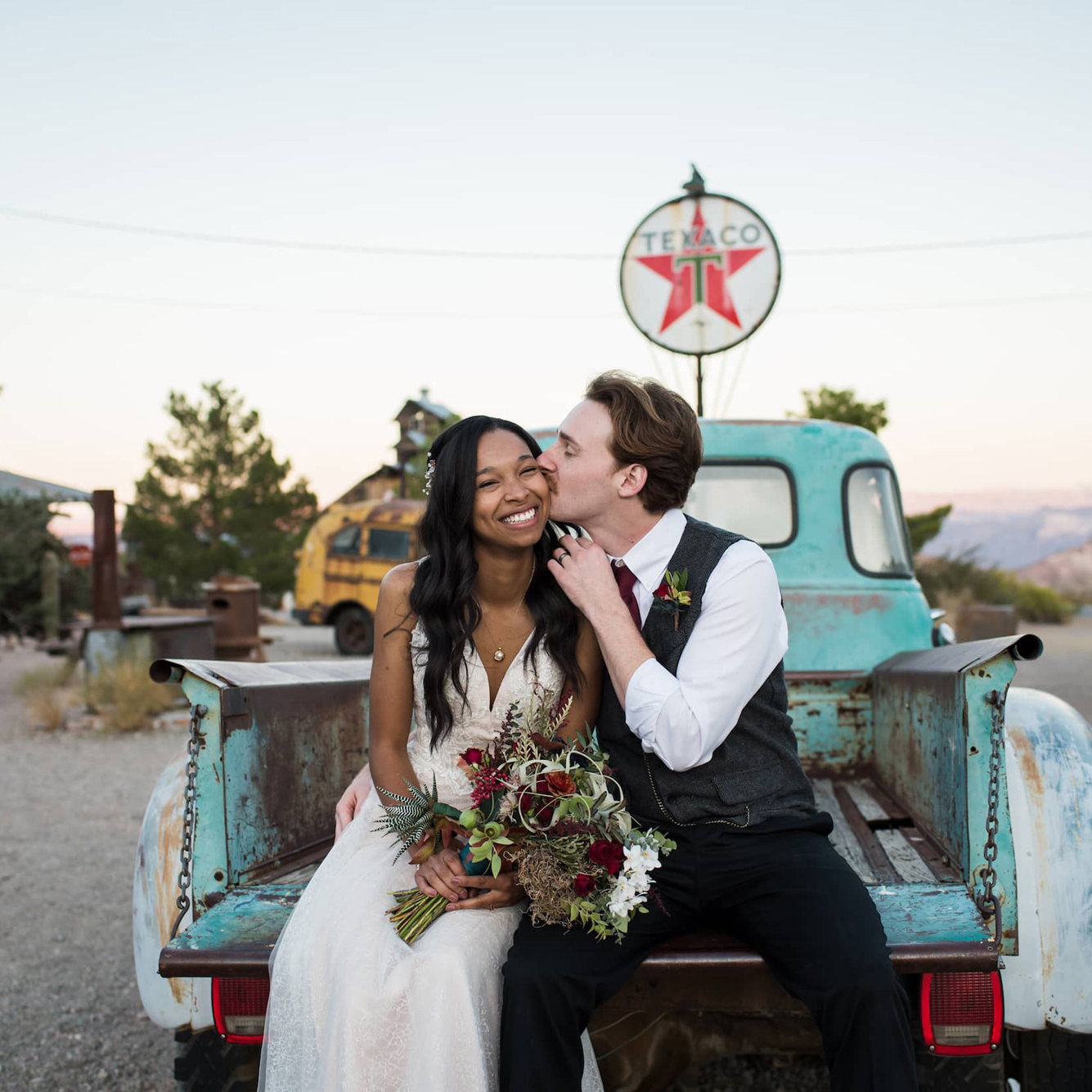 High-quality photos

Photography and photo editing are at the core of our collections. As a professional wedding photographer herself, McKenzi knows what's possible. She finds and commissions only the very best photographers and works closely with them to capture your vision for your day. It's a method that works. Clients say the images we photograph and edit are so good they look like they're straight out of a magazine.
On site host

Unique to Cactus Collective Weddings, our staff of on site hosts complete our company training program before solo-hosting any weddings. No temps or interns here. The highly organized on site host is available for all weddings, overseeing the vendor set up, and take care of you and your guests.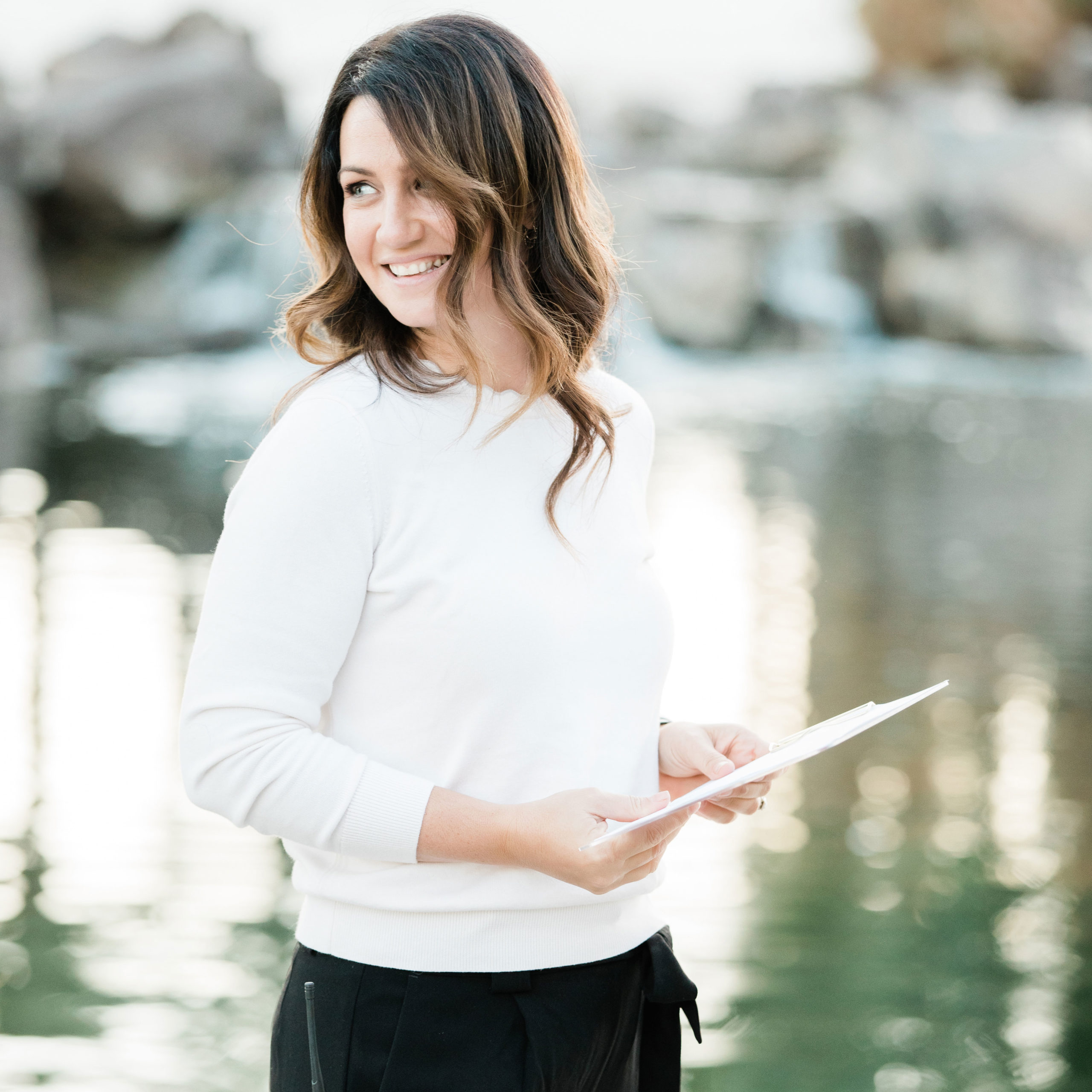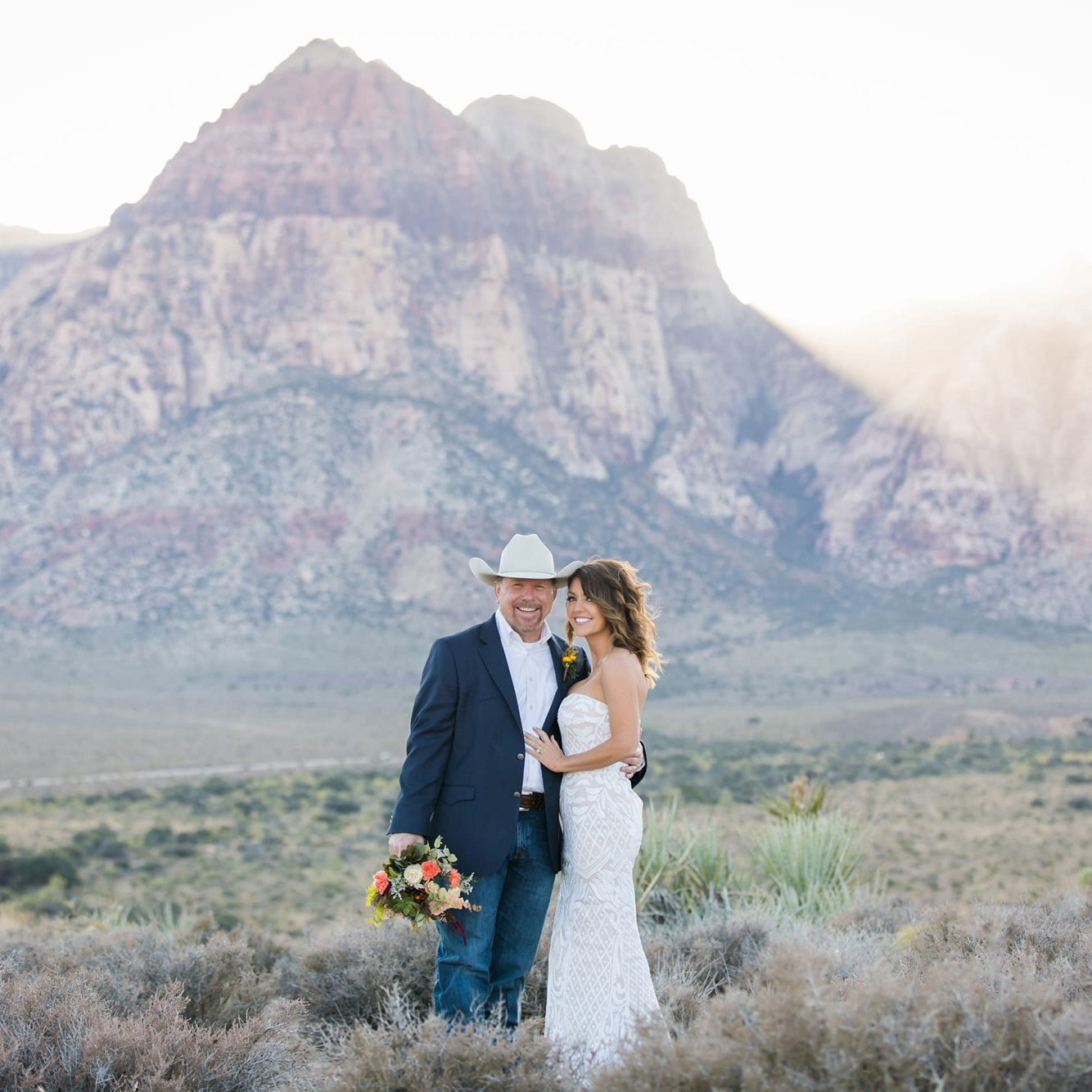 Eco-friendly weddings

We're a proud partner of Leave No Trace, a not-for-profit organization. They provide education and initiatives so every person who ventures outside can protect and enjoy our world responsibly.
Supporters of marriage equality

Couples of any gender and sexuality are welcome. Love is love and we continue to educate ourselves on what more we can do to support marriage equality for LGBTQI+ communities.