Disclosure: This post may contain affiliate links. Please see our full disclaimer to learn more.
Updated: June 24, 2020
Since Nevada legalized same-sex marriage on Oct. 7, 2014 (scoring a huge win for love and equality) Las Vegas has been the perfect place to hold a gay wedding. Prior to 2020, same-sex couples were flocking to Las Vegas to become legally wed! In fact, in May 2019 Clark County issued its 20,000th same-sex wedding license.
We're not surprised by the number of same-sex couples choosing Las Vegas for their wedding location. Now restrictions are easing, its time to prepare your gay wedding in Las Vegas and be part of that growing number!
So, whether you want a big and elaborate, small and simple or even a themed ceremony, we've got you covered. And we're outlining a plan to get you focused on creating a day that's just right for you and your partner.
Related article: Ultimate Guide to Eloping in Vegas
So where does a same-sex couple start when it comes to planning a gay wedding in Las Vegas?
First, get the boring (but necessary) legal part out of the way and start the marriage license process.
Let's take a big picture look below at how to get your marriage license in Las Vegas:
Apply for your license either online or in-person at the Clark County Marriage License Bureau
Pay your license fee ($102) in person
Take along your social security number, a valid photo ID and a witness with you to sign the documents
Once those parts are done, you'll have more creative space in your mind to plan the rest of your day. So next, let's take a look at locations and venues.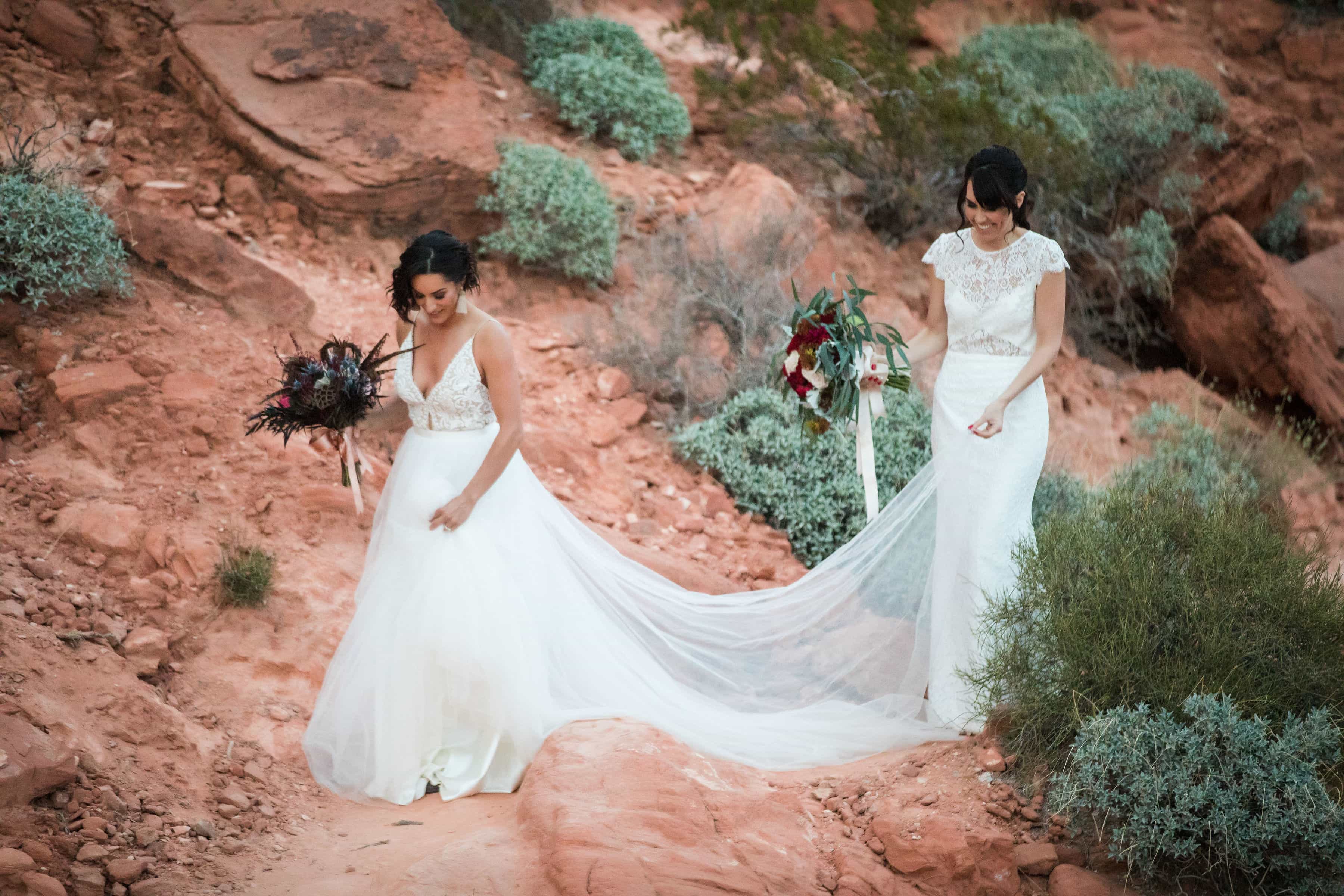 Locations
We're into the fun parts, now. Think about locations and venues that speak to you. Ask yourself, do you want an indoor or outdoor wedding? Big or small? Elaborate or simple? At Cactus Collective Weddings we love helping you with all the details of your wedding way, and, since we're locals, we've got the insider knowledge on the very best spots.
Some of our most popular locations include:
Cactus Joe's is particularly sweet because of its quaint wedding chapel. Imagine a charming desert garden, Joshua tree forest and cactus nursery surrounding the nuptials. It's modern, romantic and accommodates up to 14 people inside.
Before we move onto photos, go ahead and check out our Top Las Vegas Wedding Venues from the sweet and funky Cactus Joe's Blue Diamond Nursery we've already mentioned to the exquisite Valley of Fire State Park.
Photos
Let's talk about wedding photos! Our top tip is to choose a photographer that gets your vision (or helps you create a better one) so you've got beautiful photos for life.
You don't want to discover after the wedding cheer ends, that you don't have any decent photographs. So, it's crucial you find a photographer you click with.
Start with outlining a budget and then chat to a few photographers until you settle on your ideal one. Also, look for a photographer that has previous experience shooting gay weddings in Las Vegas.
After all, you want someone who understands your unique love story and can capture your celebration effectively.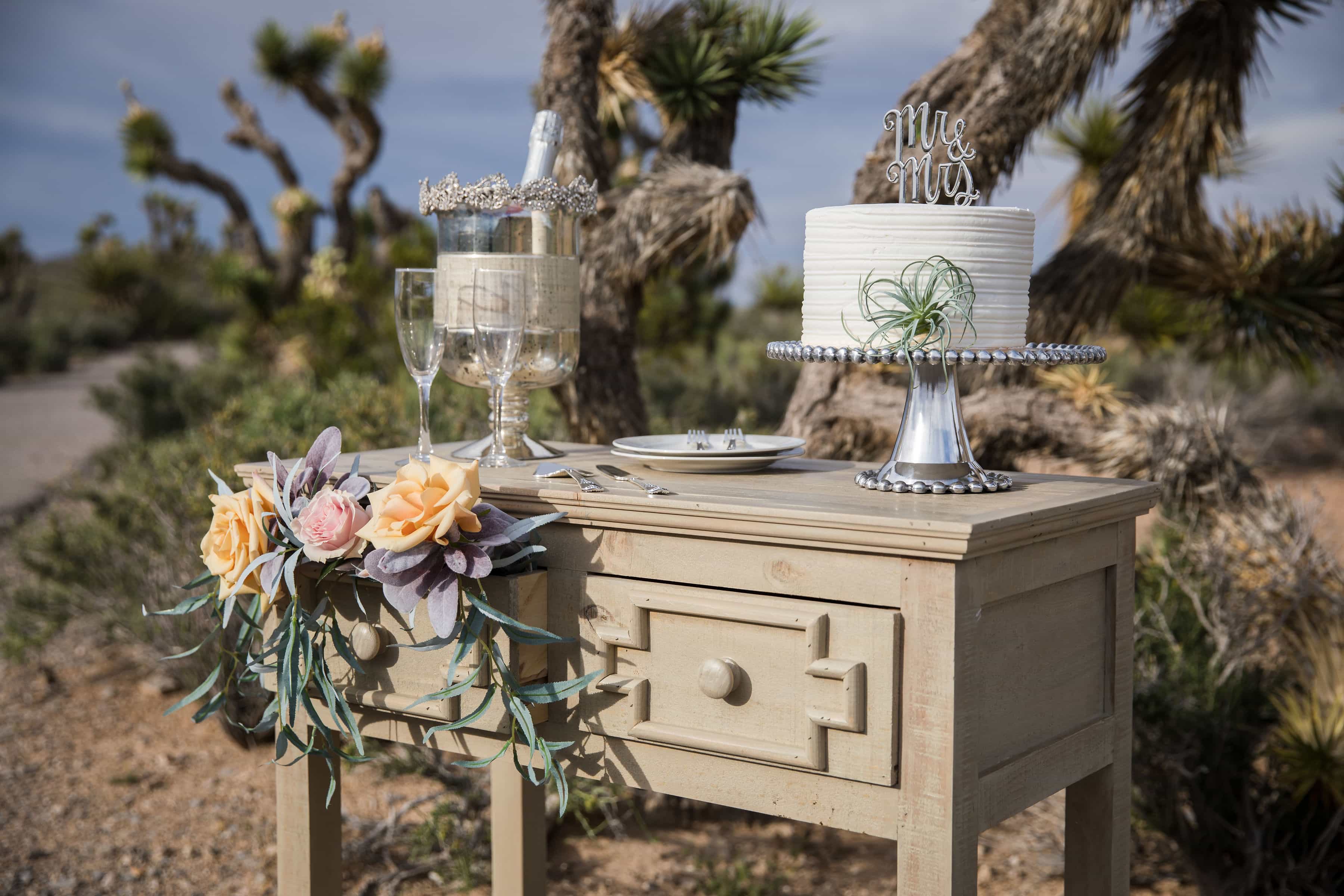 Extra Touches
The devil is in the details so next, let's think about the extra touches you want to see at your ceremony or reception. Cactus Collective Weddings offer Mini Receptions which are beautiful touches if you're looking at an elopement wedding.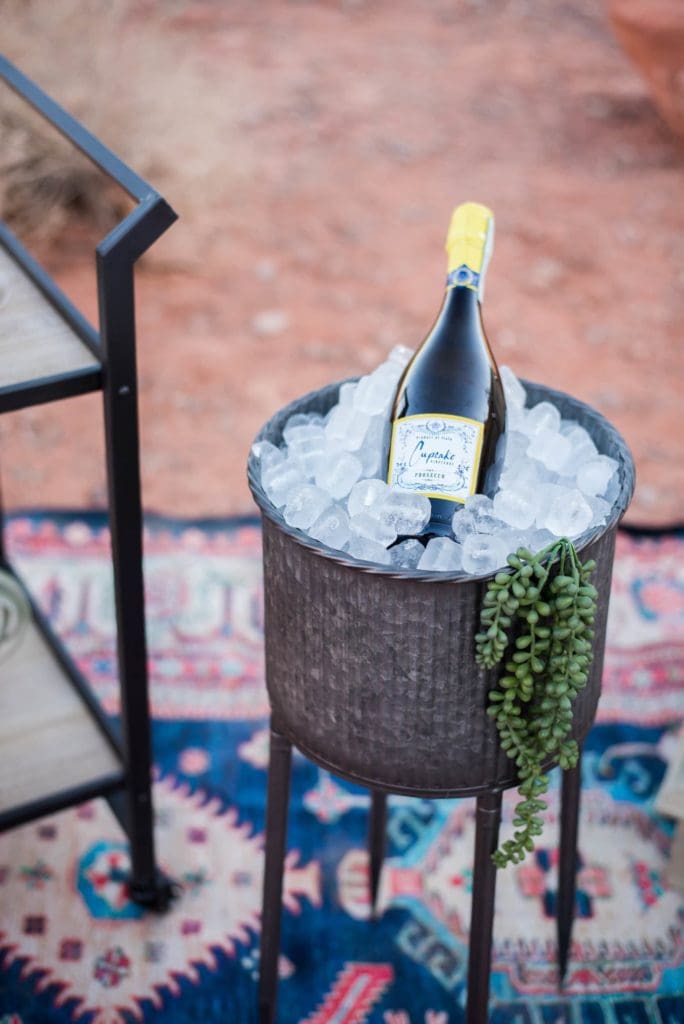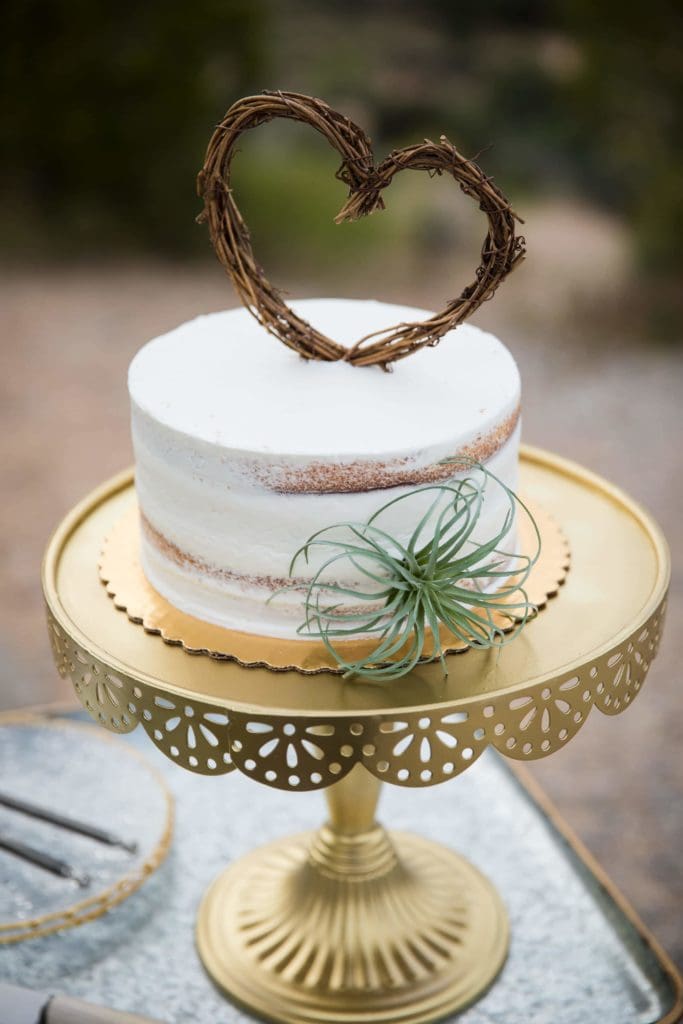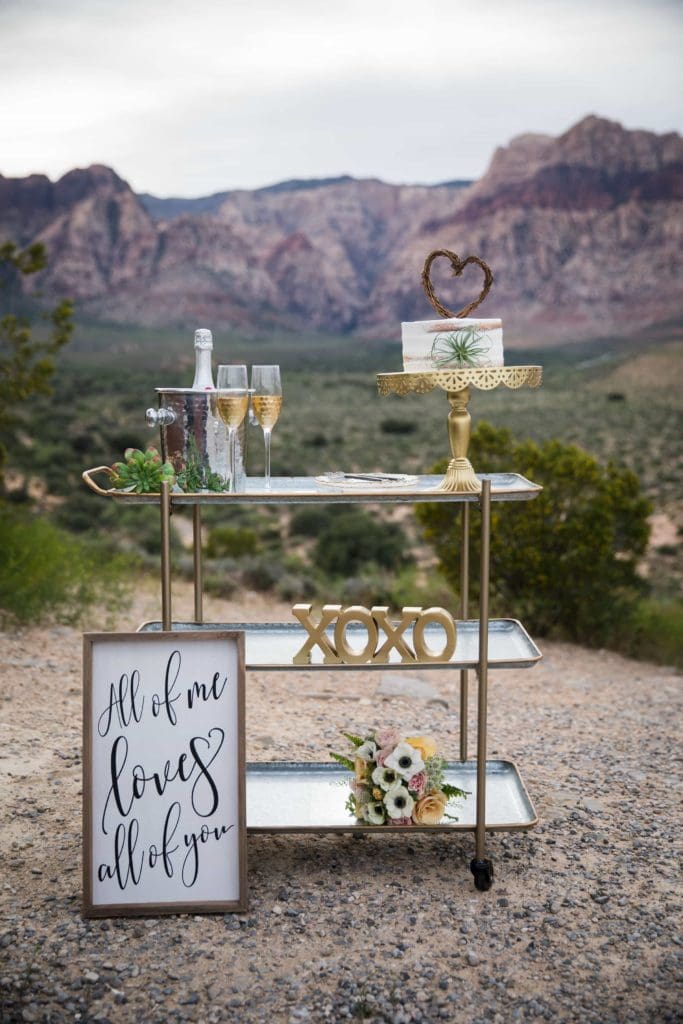 You can choose from a selection of:
wine, cheese and cake package
donuts and mimosa package
cake and champagne package
champagne toast only.
Even if you're not eloping, the other wedding add ons you can consider are:
extra florals like bridesmaid bouquets, groomsmen boutonnieres, floral crowns and centerpieces
luxe bouquet and boutonniere
wooden chairs
custom designed wedding albums
live acoustic music
planners and hosts.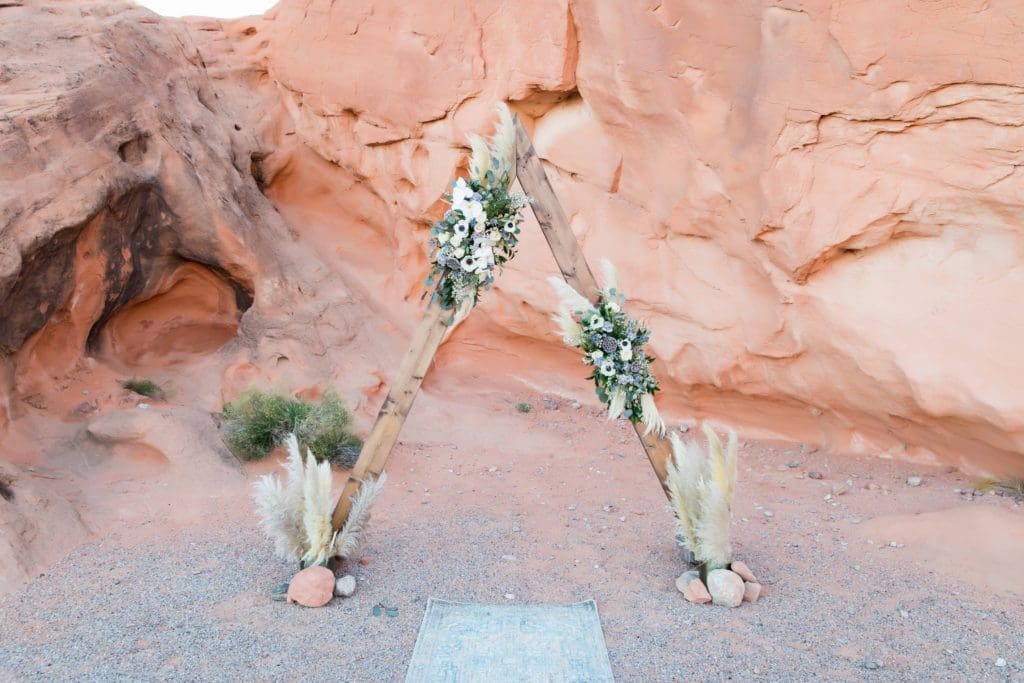 Two more extra touches we highly recommend you to consider is photography and videography. When it's all said and done your images and videos will be all that remains of your wedding day.
When you invest in professional photography and videography, you're investing in memories you'll get to relive for years to come. We understand that treating yourselves to these extra touches is often decided by the available budget, your wedding style and the number of guests. So we've got a large selection to suit any budget.
Reception
Las Vegas has a thriving LGBTQ+ community, so there are loads of LGBTQ friendly reception venues and businesses. If you're choosing to have a reception (and remember it's your wedding, therefore, your choice) now is the time to envision what your reception will look like. Looking for more than a mini reception mentioned above? You'll find styles and décor to suit any wedding daydream. From T-Bones Chophouse to A Simple Affair we've got a substantial list of venues that are happy to accommodate.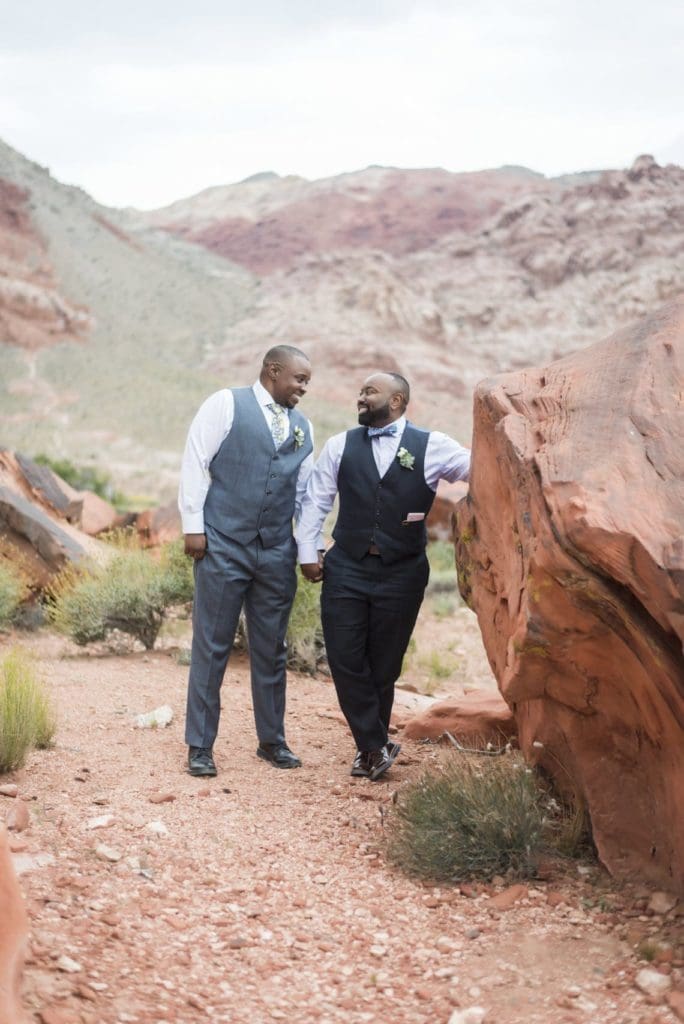 Why not start with an idea of the style, feel or theme you want and go from there? To help get your creative juices flowing, here's a list of some of the most popular reception venues in the area:
Check out our list of Gay Friendly Hotels in Las Vegas
After the Wedding
Finally, it's time to consider what you and your family and friends will do in the downtime. We get it-the wedding and reception are just one piece of a fabulous wedding experience so we've found plenty of businesses and events that cater to the gay community in Vegas. From gay clubs and bars like the Bastille (the oldest gay bar in Vegas) to shows and concerts (Celine Dion or Cher, anyone?), there's something for everyone.
Not interested in the nightlife? How about a delicious meal instead. Las Vegas is home to plenty of gay-friendly restaurants, where family and friends can enjoy the ambience of a lovely restaurant and a tasty meal (when they aren't enjoying wedding activities). All while taking in the sights on the Las Vegas Strip.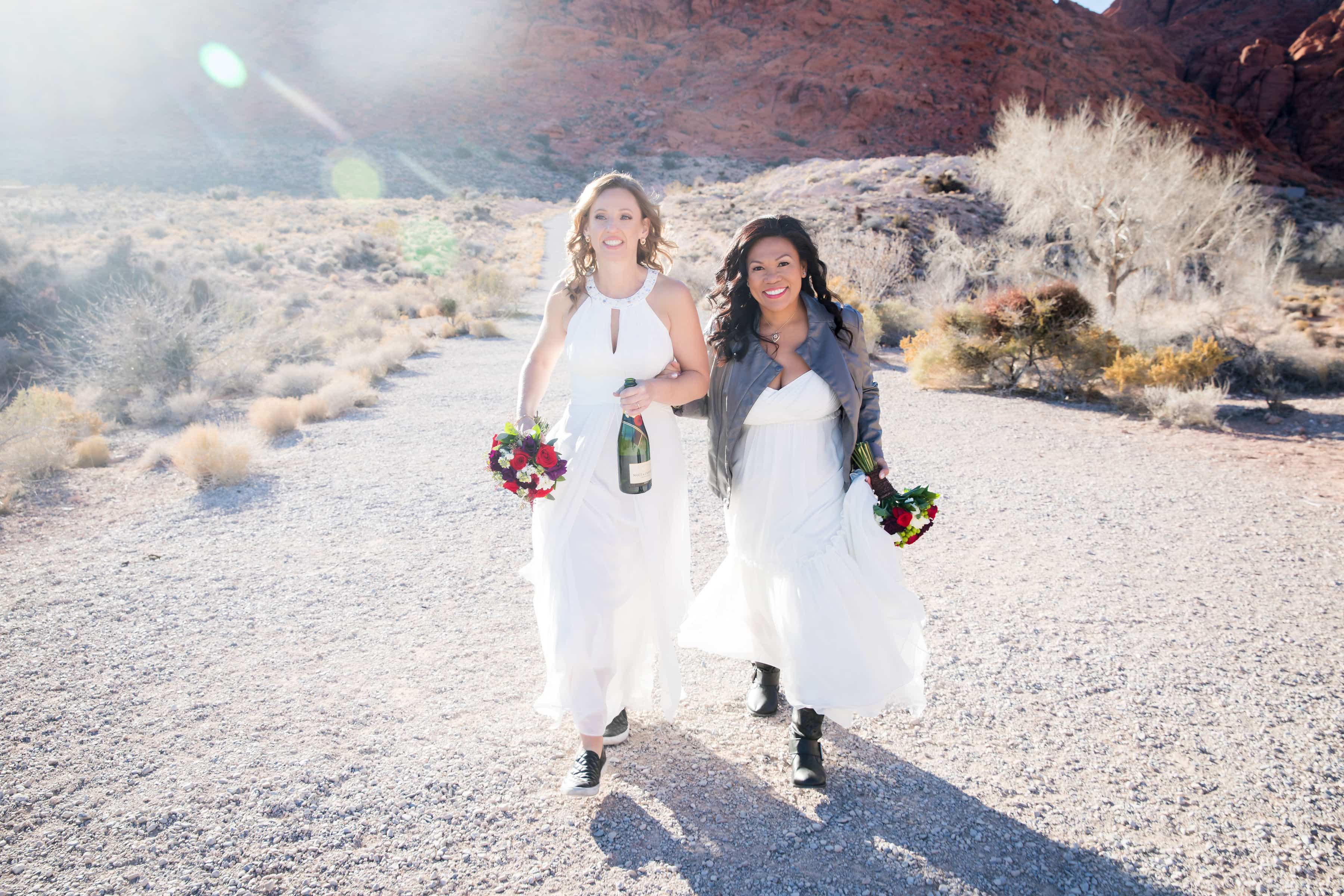 If your guests have children, they may prefer family-friendly venues rather than a club atmosphere. From theme parks to aquariums, the kids won't get a chance to be bored in Las Vegas.
When it's all said and done, your wedding should be something you will remember and cherish.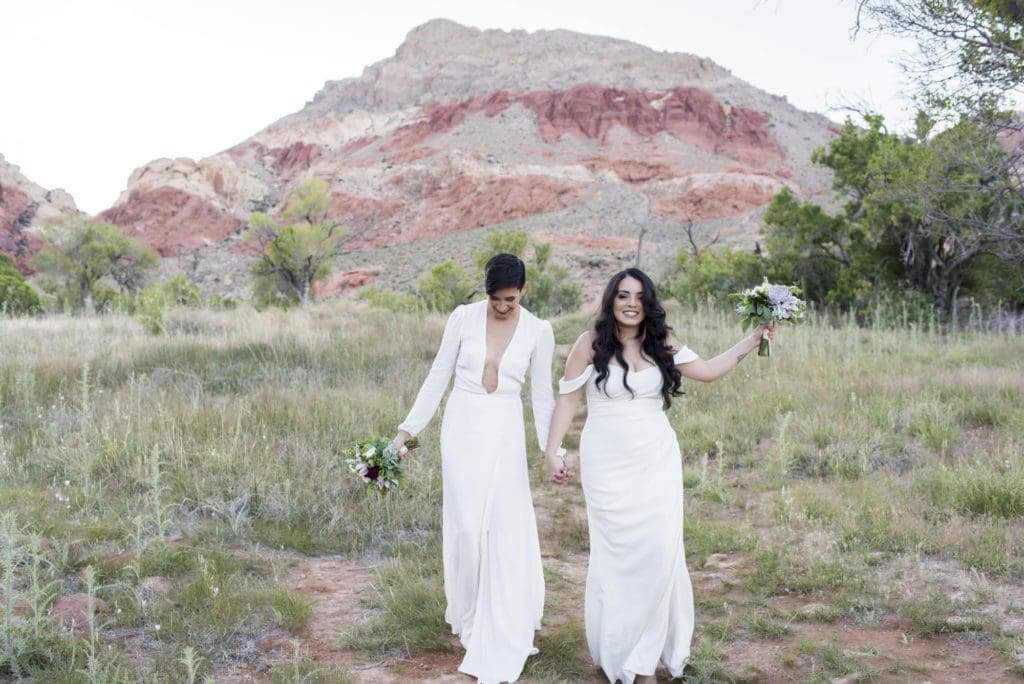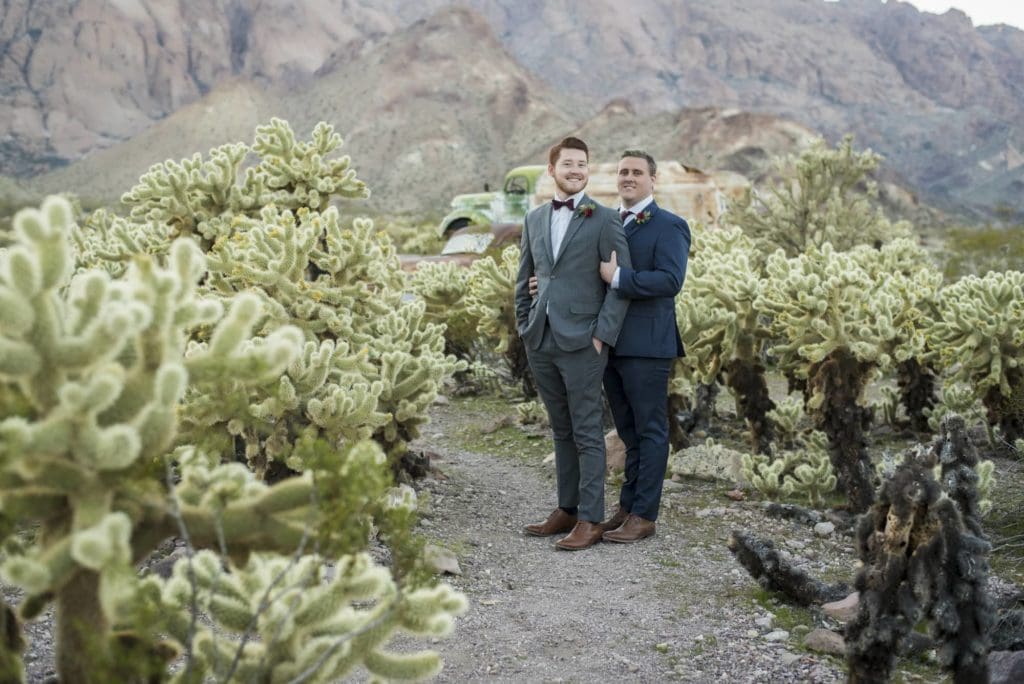 Your gay wedding, Las Vegas-style, can literally be anything your imagination dreams up. At Cactus Collective Weddings, we understand how momentous a couple's wedding day is and are honored to play a part in creating it. We take great pride in ensuring all of our couples feel comfortable and welcome in Las Vegas so that your wedding day will be one of the best moments of your life.
We're here to help! Answer a few quick questions and we'll help create your dream wedding.

McKenzi Taylor
McKenzi Taylor is America's go-to elopement and micro wedding expert, often featured in small and major media outlets, such as the New York Times. With over 15 years of wedding photography experience, it was after planning her own Las Vegas elopement in 2016 that McKenzi felt her purpose shift into elopement coordination. She started Cactus Collective Weddings soon after in 2017. Since then, she's become a WIPA board member, and has helped well over 1000 couples get hitched in style around Las Vegas, San Diego and Black Hills.