Weddings at Green Valley Ranch Casino
Stylish, Tuscan-Inspired Resort for Dreamy Elopements
Green Valley Ranch Casino (GVR) is known as one of the favorite local resorts. Located just outside of the main city, GVR houses an array of experiences that can be easily catered to the elopement of your dreams. With a gorgeous terrace overlooking the beach-style pool and Tuscan-inspired decor, you are sure to have the happiest day of your life here.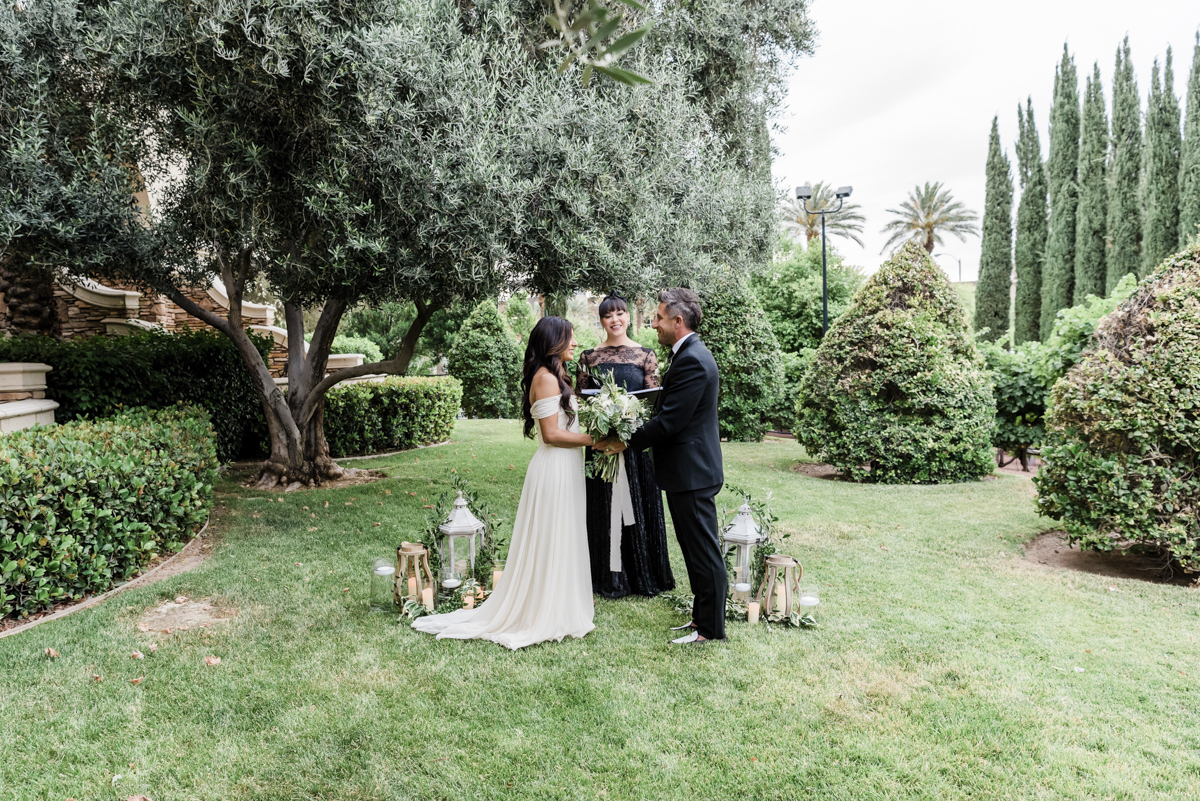 Why Green Valley Ranch Casino is Perfect for Elopements and Micro Weddings
Quaint, outdoor area
Lush grounds that make for incredible backdrops
A brief drive from the Las Vegas Strip
Lodging that accommodates entire group
Perfect setting for bougie on a budget
LGBTQI+ friendly venue
About Our Green Valley Ranch Wedding Packages
Plan your perfect wedding without compromise with Cactus Collective Weddings. We work with each couple individually to make sure that every detail, big and small, are arranged for your wedding. We'll handle the professional photography, officiant, bouquet and boutonnière, and the wedding permit along with the wedding venue so you don't have to. Planning a wedding has never been more convenient.
Just the Two of Us
Days: Monday-Thursday
Guests: 0
Photo: 60 Minutes + Editing + Image Rights
Modern Minister
Bouquet and Boutonnière
On-Site Host
Ocotillo
Everything in Just The Two of Us, plus

• Friday, Saturday, Sunday availability

• Up to 12 guests

• 90-minute photography session
Saguaro
Everything in Ocotillo, plus

• 13-50 guests

• Choice of either: custom designed, leather bound 12x10 wedding album or 12x12 hand-painted wedding portrait
Mojave
Ceremony essentials and personalizations for one price.

You pay the cost of the package and get all of the things in that package, plus five credits to spend on a combination of added extras. The value of these credits is included in the package cost.

This is great if you want to know exactly how much your ceremony will cost but still have the freedom to personalize your service.
Personalize Your Collection with Extra Touches
A cake and champagne mini reception, live acoustic ceremony music and eco-friendly décor. These are just a few of the extra flourishes you can book through us so your special day feels extra special. See the full list of options.