Capturing Beautiful Micro Weddings & Elopements in Las Vegas, San Diego and Black Hills Since 2017
The first dance, first kiss, your laughter together and the love that shines through your eyes on that incredible day, your wedding photography lets you revisit it all. Beautiful photos help to tell your story, combining the candid shots with elegant poses to build a storytelling gallery that brings you back to one of the most important milestones in your life.
In order to tell your love story, you need a wedding photographer who can accurately capture your personalities through amazing photos. An experienced wedding photographer can capture the excitement bubbling between a couple of newlyweds, while using natural light to frame a breathtaking venue and creatively capturing the aesthetic of a beautiful wedding.
On the day of your wedding, it would be an honor to be your storyteller. Helping you both to feel comfortable and at ease in each moment, we'll take care to capture every smile, every tear and every magical moment in order to tell a love story that transports you right back every time you revisit your album.
We've helped well over 1,000 couples get hitched in style around Las Vegas, San Diego, and Black Hills. Our clients say the images are so good they look like they're straight out of a magazine!
In top wedding photography, there is a certain balance to strike between capturing the fun moments and expressing the genuine ones. As you take a look through our portfolio, you'll get an intimate view of our approach to telling your love story. There is a balanced mix of candids, formal shots and details that let you look back and relive the entire day over and over again. These photos will be a family heirloom that will be loved for generations to come.
"They made wedding planning so simple. We loved how our photos turned out as well."
Stephanie T
Married June 2021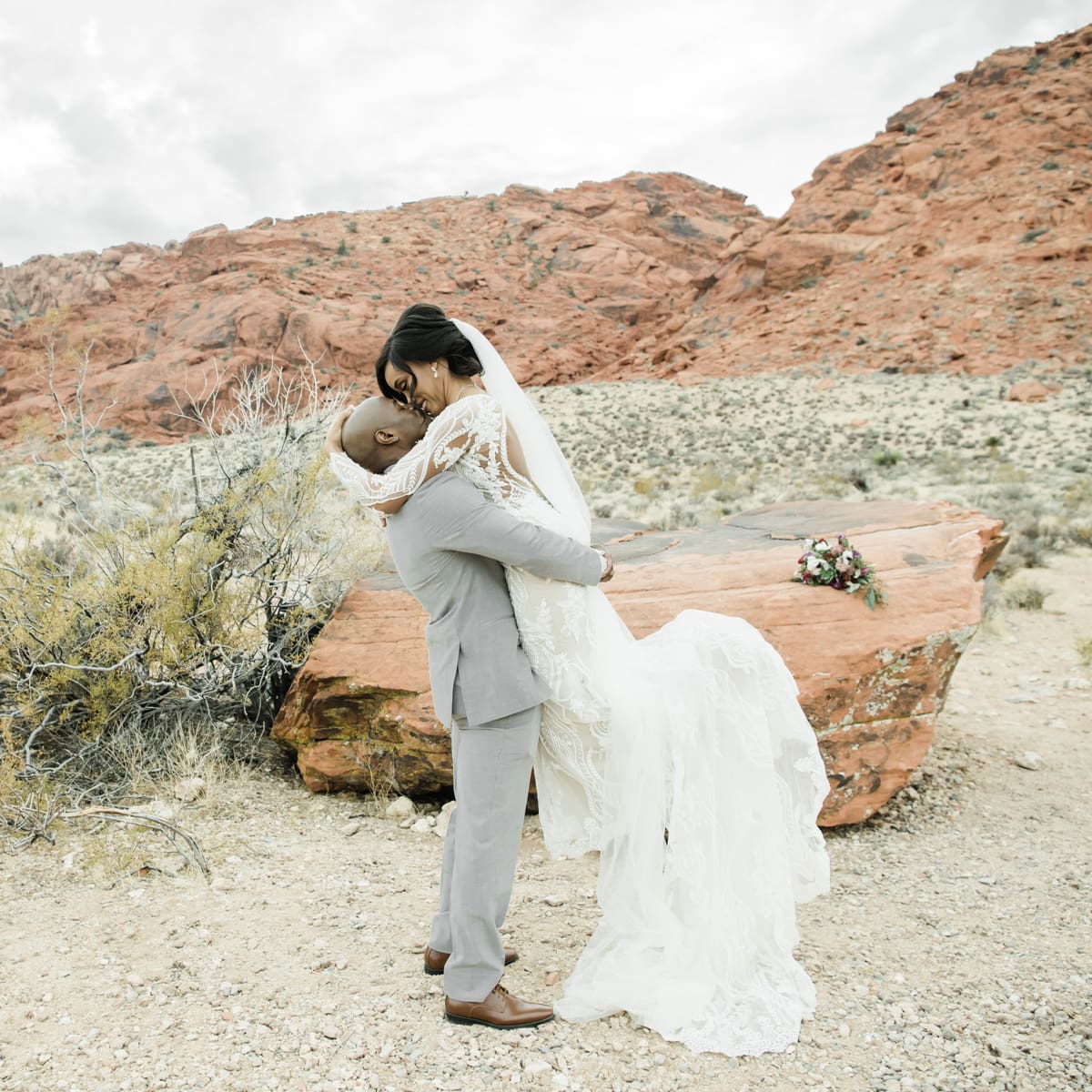 Las Vegas
Wedding Venues
From the dreamy sage dotted landscape of Red Rock Canyon to the warm blush of Valley of Fire at sunset, to the whimsical fun of Cactus Joe's and everything in between – Cactus Collective Weddings wedding photography services perfectly capture what makes your Las Vegas wedding special. With venues all over the Las Vegas area, there's a perfect backdrop for any couple.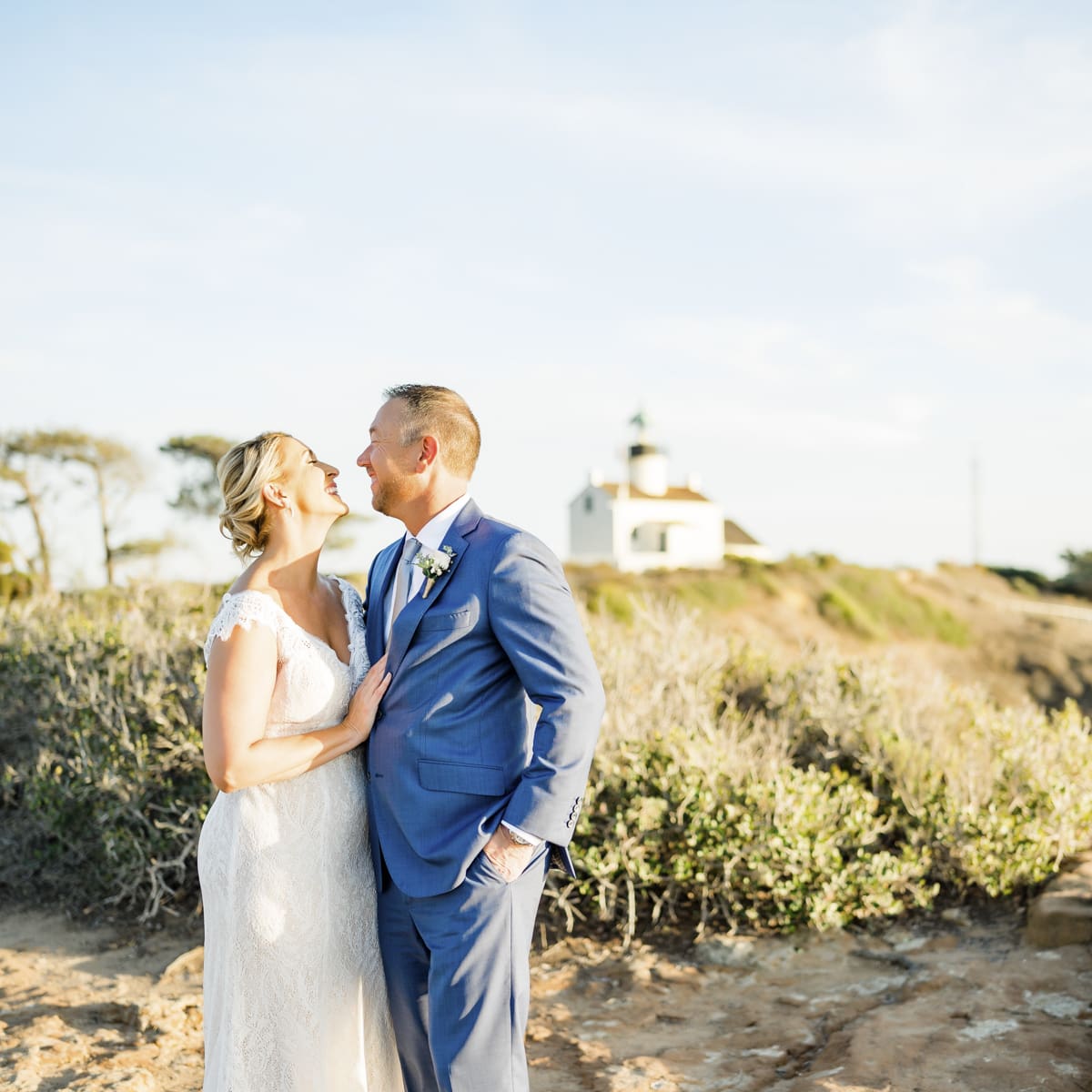 San Diego
Wedding Venues
If you're dreaming of an elegant rustic winery wedding, a breezy beachside ceremony or a ballroom soiree full of vintage glam, Cactus Collective Weddings in San Diego offers it all. We have documented weddings of all sorts in the San Diego area, including venues like Coronado Beach, Point Loma, Calico Cidery, and The Barn Vintage Marketplace.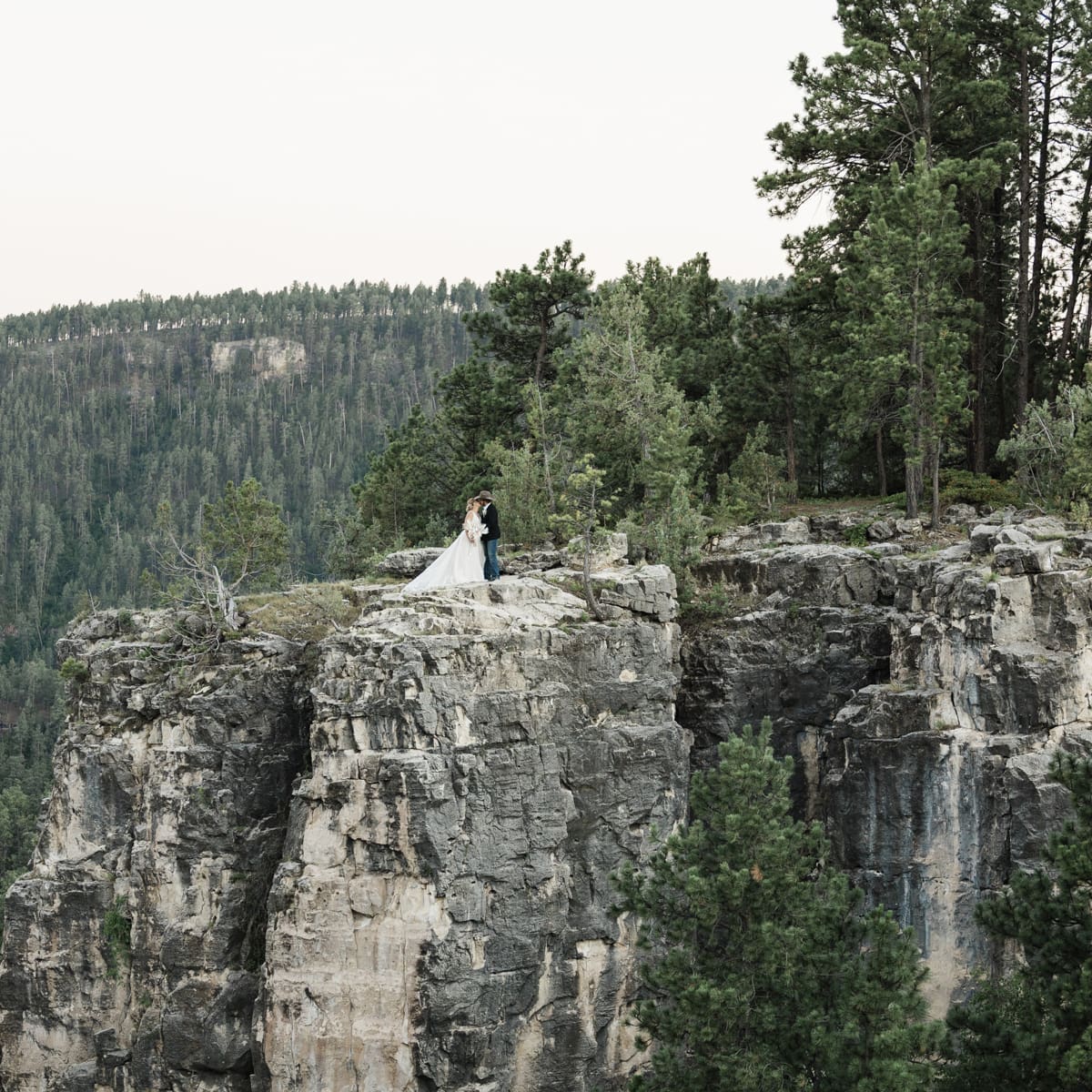 Black Hills
Wedding Venues
From Memorial Day to Labor Day, Cactus Collective Weddings offers photography services in the beautiful Black Hills and its surrounding areas. Whether you opt for a late May wedding to welcome the warm months of summer, or a September wedding to usher in the spectacular colors of fall, the Black Hills is a perfect spot to say your "I do's."
"Going with Cactus Collective Weddings was one of the best choices we made. There were no hidden costs. Every vendor they recommended was professional and amazing."
Mary L
Married October 2021
Want it all?
Does your dream wedding include a mini-reception, videography or romantic live music? Our packages can include more than just photography, officiant, venue and floral.
What makes us extra special
At the helm of Cactus Collective Weddings is McKenzi Taylor, an award-winning wedding coordinator with over 15 years of wedding photography experience.
But that's not all.
McKenzi has walked the walk when it comes to eloping in Vegas. In 2016 she and now-husband Matt organized their own elopement wedding. And it was their experience that inspired McKenzi to help other adventurous couples do the same.
But having a 'been there, done that' CEO isn't the only thing that sets us apart.
High-quality photos and editing

We're photographers first, and so beautiful photography and photo editing are at the core of our all-inclusive wedding packages. Clients say the images we take are so good they look like they're straight out of a magazine.

Locations and venues

Our portfolio only includes stylish, desirable and slightly offbeat wedding venues. That's because we do weddings differently. Plus, we handle the permit paperwork so you don't have to.
Exceptional vendors

All the vendors we collaborate with are known for their reliability and exceptional service at every wedding, as shown by the amazing feedback we get from our couples.

Dedicated team

Drawing on our decades of wedding industry experience, our small but focused team works hard to bring your wedding vision to life, so your special day is exactly that.

Eco-friendly

Our weddings are environmentally friendly. We're also a proud partner of Leave No Trace—an NFP providing education and initiatives so every person who ventures outside can protect and enjoy our world responsibly.
Supporters of marriage equality

Couples of any gender and sexuality are welcome. And we continue to educate ourselves on what more we can do to support marriage equality.

Stellar customer service

From initial inquiry through to your special day, when planning your destination wedding we're just a call away at every step.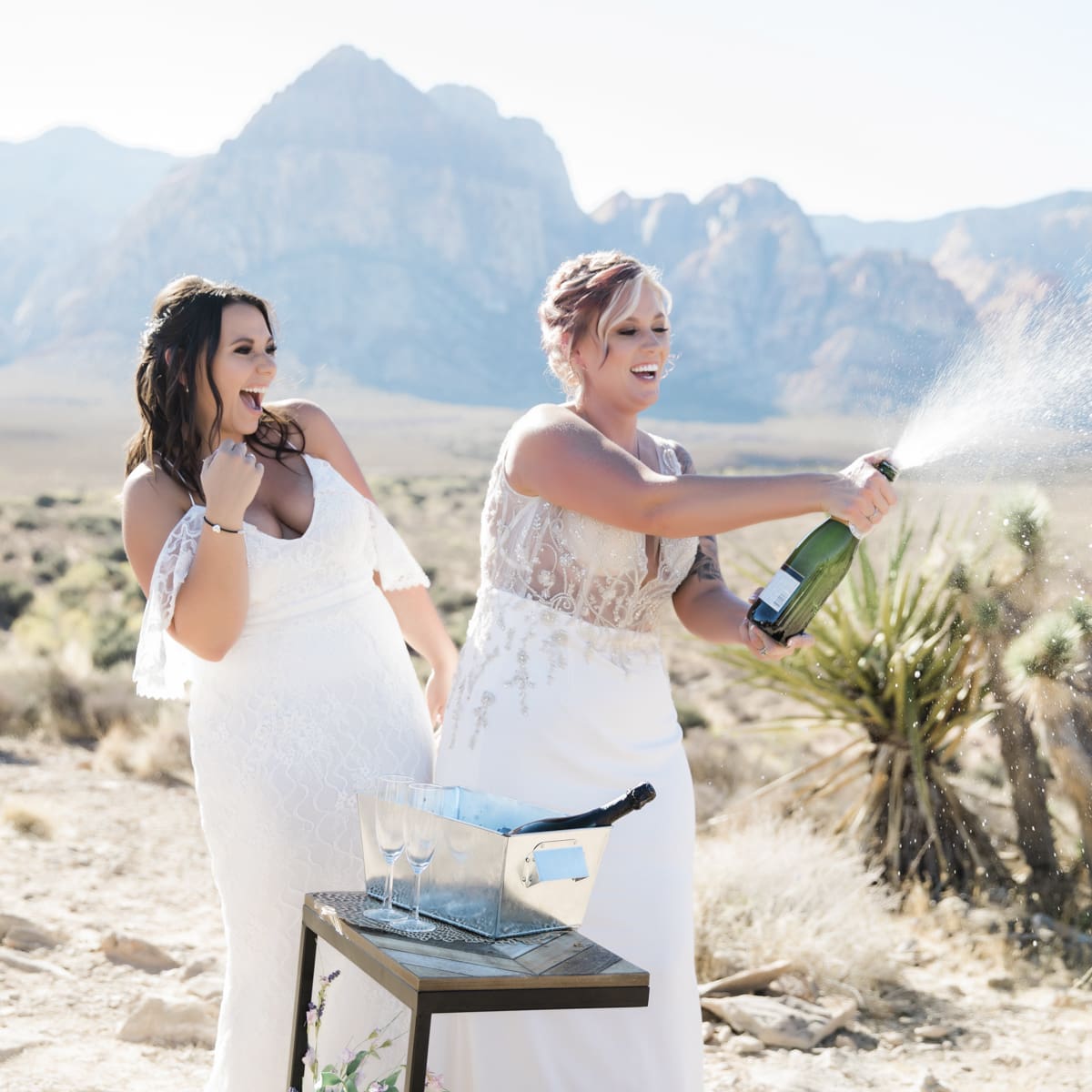 Larissa + Brittany
An enchanted love story turns into an enchanted wedding at Red Rock Canyon with Larissa and Brittany. After a chance meeting in a bachelor's program led to undeniable chemistry during a night out, two gypsy souls joined as one against the backdrop of a magical Las Vegas cactus dotted landscape.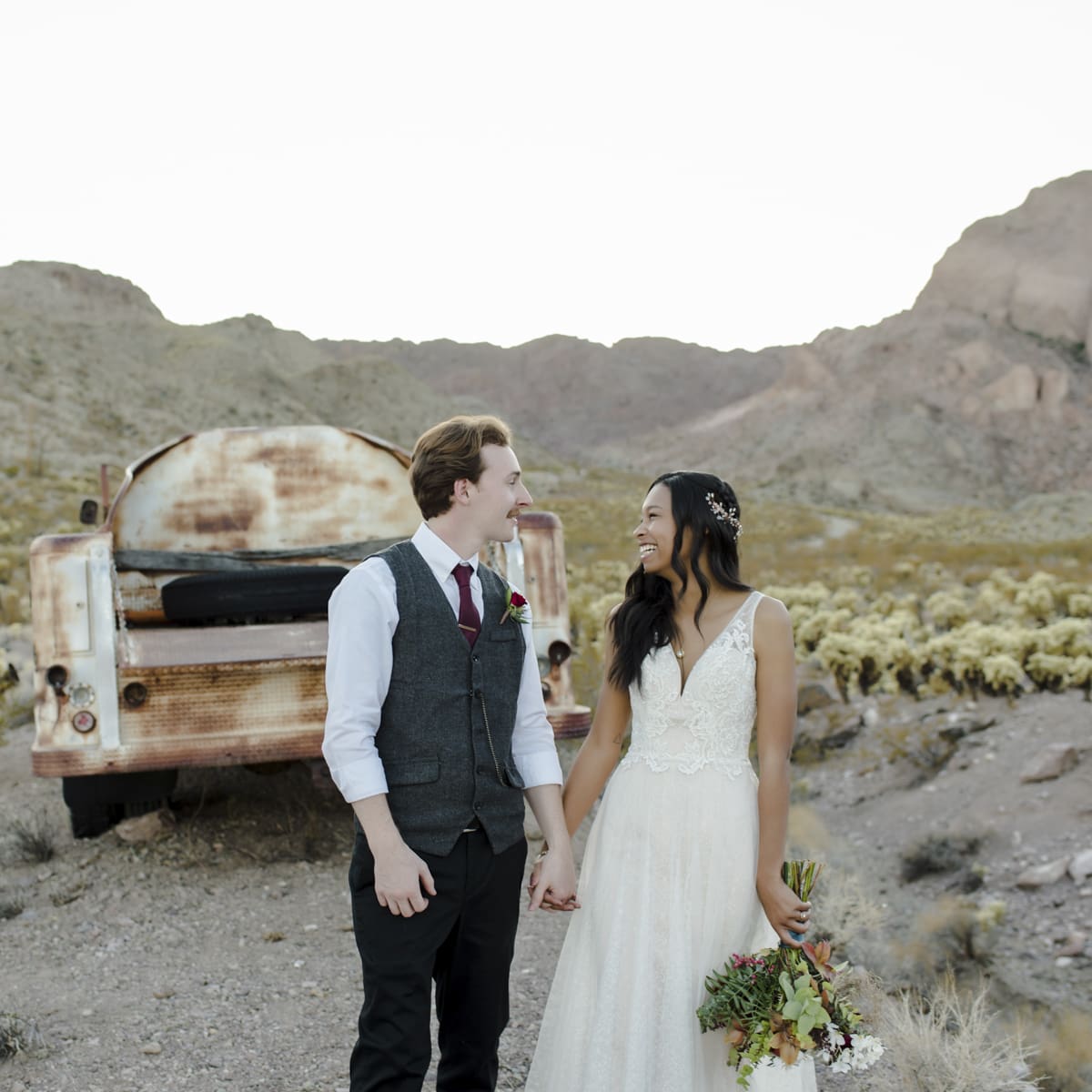 Zoe + Alex
Zoe and Alex started with the innocence of two high school freshmen sitting next to each other in Algebra class. Acquaintances turned to friends, friendship turned to love, and that love was made forever in a vintage-inspired ceremony at Eldorado Canyon surrounded by all the people who were there for their love story from the very beginning.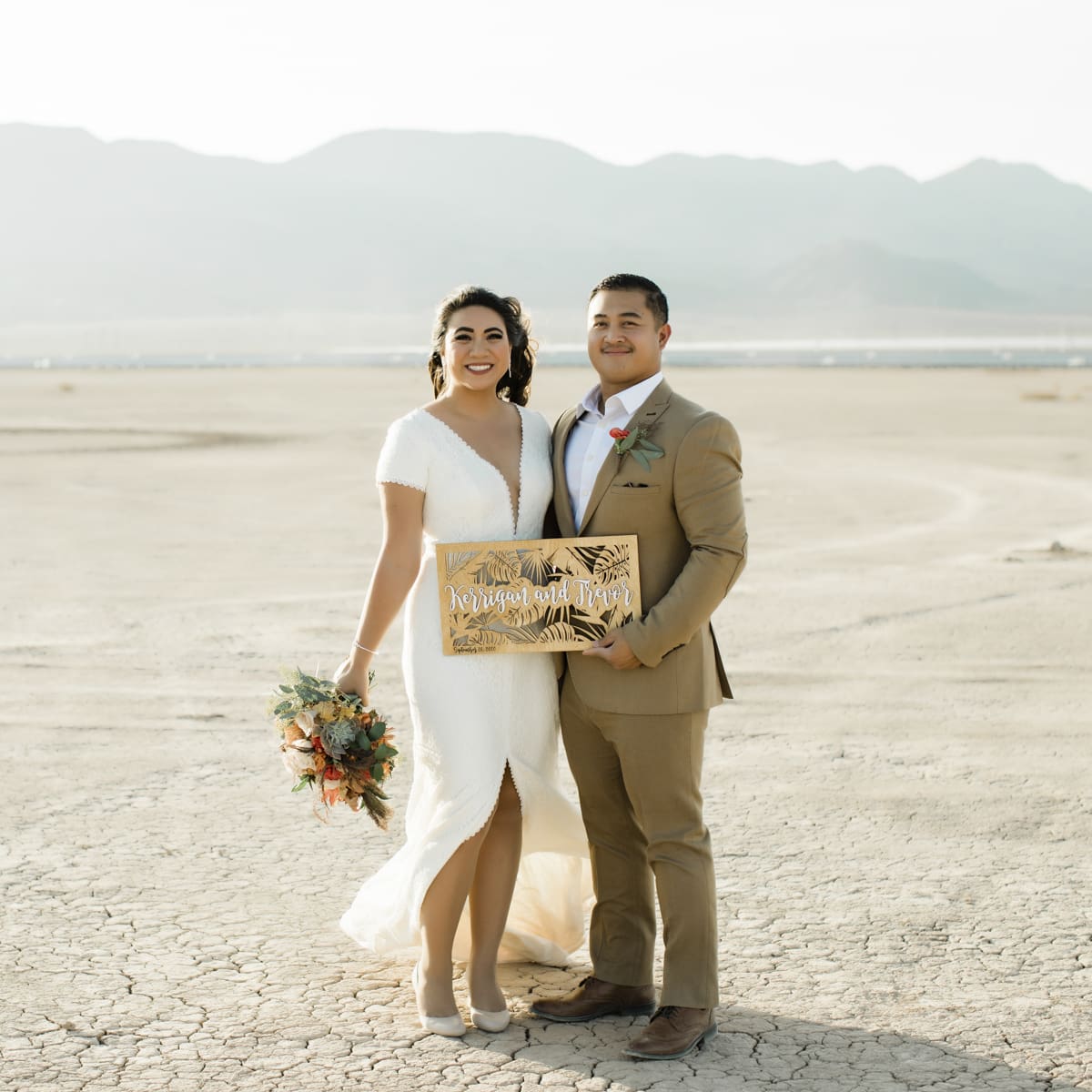 Kerrigan + Trevor
With Kerrigan and Trevor, asking to borrow a textbook in a college class was a decision that was destined to change both of their lives for the better forever. After meeting in college, the couple made it official seven years later on the dreamy Dry Lake Bed in Las Vegas.
Frequently Asked Questions About Wedding Photography
How much is a wedding photographer?
Regardless of size, wedding photography is a staple for any wedding. According to WeddingWire, the average price of a wedding photographer in the US is between $1,150 and $3,000, with an average of around $2,000. Professional wedding photographers capture all of your special moments and have mastered the art of telling your story in an unobstructive way.
What is usually included with a wedding photo package?
A wedding photography package is crafted to be a storytelling experience. These are some of the common elements a couple would expect to be included in their wedding photography package:
Time coverage of 1, 4, 8 or unlimited hours
Editing and retouching
Print release
Digital gallery of images
Prints
Additional shooters
Travel fees
Additional shoots requested for engagement, pre-wedding sessions, etc.
Specific wedding photography packages will vary by the photographer.
"I told them what I wanted and showed up at the location. The minister, florals and photographer were already there with everything we needed."
"They made wedding planning so simple. We loved how our photos turned out as well."
"I felt extremely hesitant at first with trying to plan a wedding from Charlotte NC to Vegas. But Cactus Collective Weddings eased all of my worries. They are so responsive, and everyone you talk to puts your fears to rest."
"Going with Cactus Collective Weddings was one of the best choices we made. There were no hidden costs. Every vendor they recommended was professional and amazing."
"Ginger was friendly, knowledgeable, and accommodating. She promised us their team would handle most of the big details for the ceremony with lots of add-on options to customize or focus on things that were important to us."
"Cactus Collective covered every base and gave us the most beautiful day. I would recommend them to anyone looking to do a Vegas wedding."
"Traveling from the east coast for an elopement was a bit scary, but CCW made all of that a breeze. I never had to worry about a thing."
"I can't recommend this company enough. Whether it's their elopement or regular wedding packages, you won't regret it. They provide everything, and you won't beat the breathtaking photos and settings."
"All I wanted was something beautiful and low maintenance, and the team helped me achieve exactly that."