Canyon Gate Country Club Weddings
A Classic Twist to Your Micro Wedding
Get married surrounded by your closest family and friends overlooking a beautiful lake and luxurious greenery at the Canyon Gate Country Club. Weddings in Las Vegas are not complete without the Red Rock Mountains in the background, which look spectacular when viewed from the Lakeview Patio, The Arch or through the Canyon Gate Grand Ballroom's 25-foot glass windows. The country club is also conveniently located near The Strip and McCarran International Airport.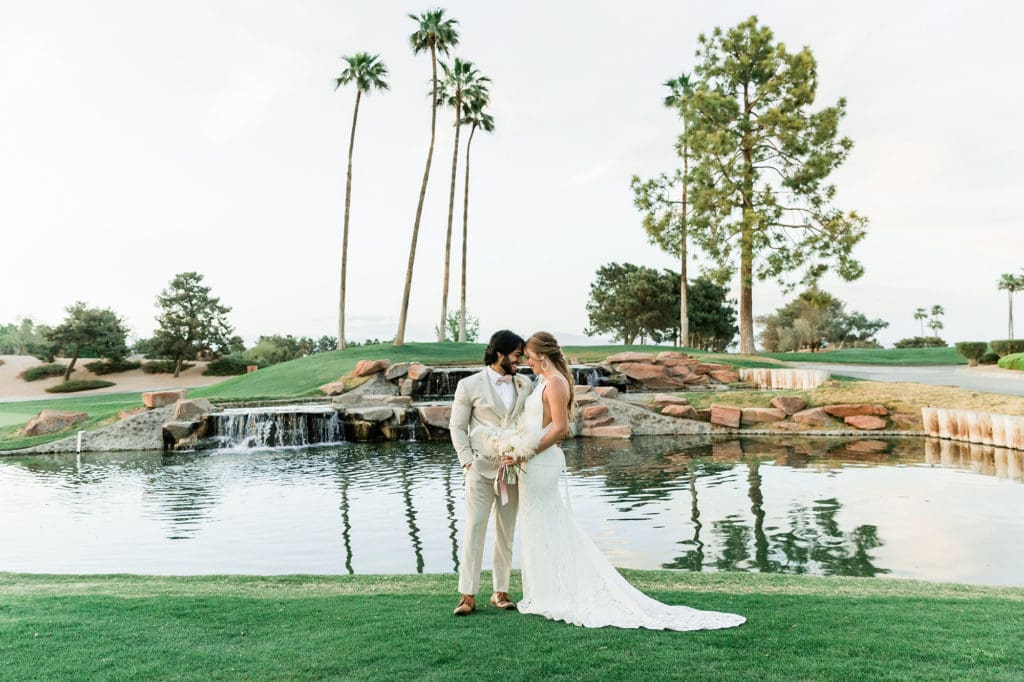 There's a Lot to Love About Weddings at Canyon Gate Country Club
Guaranteed intimacy with an exclusive security gate pass
Classic Greco-Roman inspired architecture
A dance floor for the reception
Venues for all seasons (choose between indoor and outdoor settings):

Lake View Patio
Canopy or Arch
Lakeview Room
Canyon Gate Grand Ballroom

Use of amenities for your photos (i.e. waterfront greens and clubhouse)
20 minutes away from The Strip and the airport
LGBTQI+ friendly venue
About Canyon Gate Country Club
Canyon Gate Country Club is one of the premier lifestyle clubs in Las Vegas. The country club is characterized by classic Greco-Roman inspired architecture that inspires elegance at every corner. The country club's beautiful buildings are surrounded by lush, well-maintained greenery–grass, bushes and trees–that are cool and refreshing to the eyes.
However, what distinguishes the Canyon Gate Country Club is the panoramic view of the Red Rock Canyon acting as foreground to spectacular Las Vegas sunsets. Canyon Gate Country Club weddings include exclusive access to the Lakeview Patio overlooking the club's lush golf course and elegant interiors of the Lakeview Room.
Whether you hold your wedding ceremony indoor or outdoor, you are sure to enjoy the beautiful scenery around Canyon Gate Country Club as their indoor venues are decked with floor-to-ceiling windows.
The country club boasts resort-like amenities. Its expansive 18-hole golf course follows the grooves of Nevada landscape. This picturesque golf course is the crowning glory of Canyon Gate Country Club. Couples would love to have it as their background for their photos because it has a mixture of greens and dessert plants and a gorgeous lagoon.
Canyon Gate Country Club does not have a dull scene!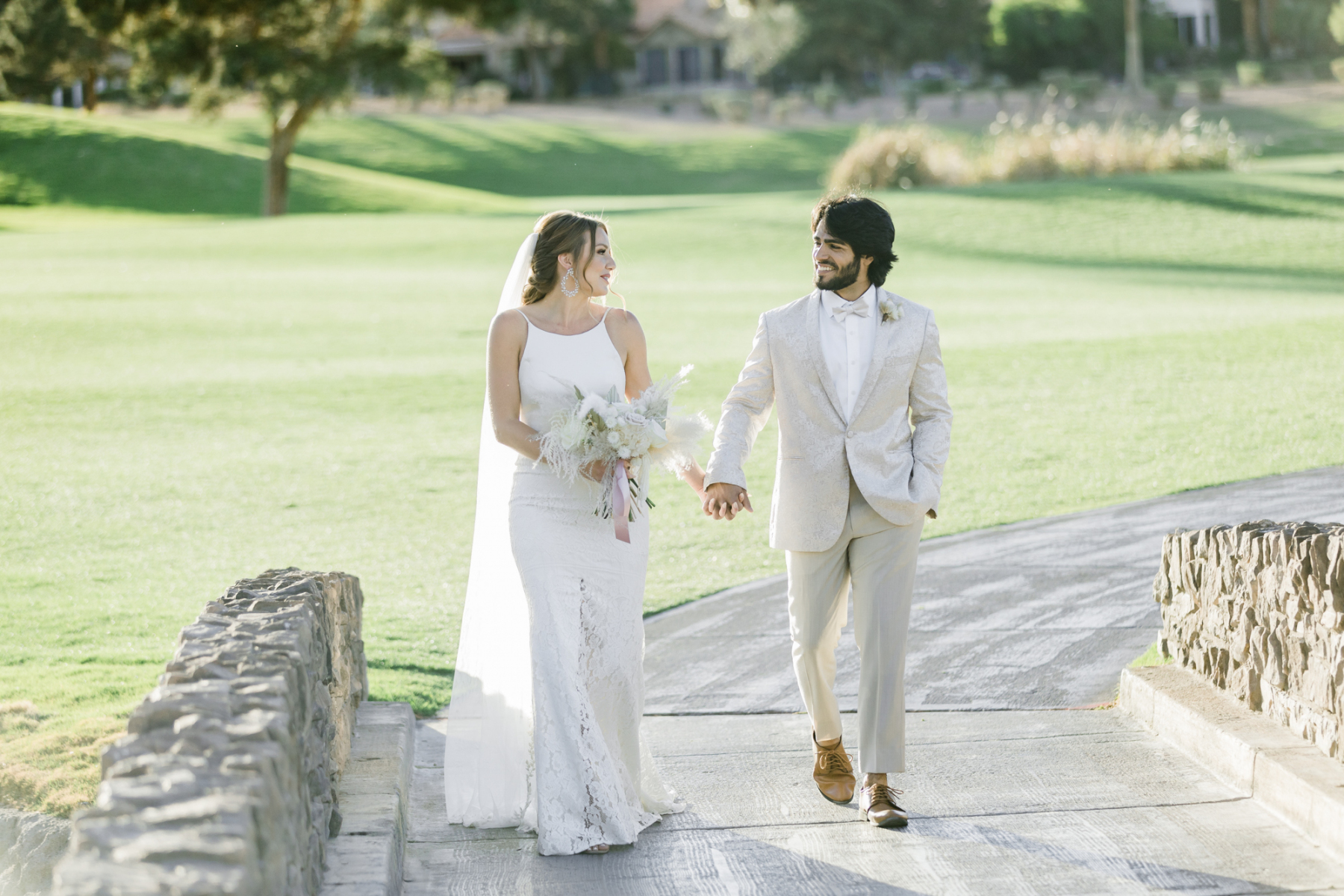 About Our Canyon Gate Country Club Packages
Plan your perfect wedding without compromise with Cactus Collective Weddings. We work with each couple individually to make sure all big and small details are arranged for your wedding.
We'll handle the professional photography, officiant, bouquet and boutonnière, and the wedding permit along with the wedding venue so you don't have to. Planning a wedding has never been more convenient.
Just the Two of Us
Days: Monday - Thursday
Guests: 0
Photo: 60 Minutes + Editing + Image Rights
Modern Minister
Bouquet and Boutonnière
On-Site Host
Ocotillo
Everything in Just The Two of Us, plus

• Monday - Sunday availability

• Up to 12 guests

• 90-minute photography session
Agave
Everything in Ocotillo, plus

• 13-30 guests
Saguaro
Everything in Agave, plus

• 31-50 guests

• 105-minute photography session
Personalize Your Collection with Extra Touches
A cake and champagne mini reception, live acoustic ceremony music and eco-friendly décor. These are just a few of the extra flourishes you can book through us so your special day feels extra special. See the full list of options.