Disclosure: This post may contain affiliate links. Please see our full disclaimer to learn more.
Memories from your wedding day might dim as time goes by, but your photos won't. You will have them forever – perfect historical records of your wedding celebration.
With that in mind, don't be afraid to go big. Set aside plenty of time in your schedule before and after the wedding. Don't rush. Extra photo shoot time means you'll have plenty of beautiful wedding photos to enjoy for years to come.
It's also important to think about the style and look that you want in your wedding photos. Have some ideas? We can help make it a reality. Not sure what kinds of photos you really want? No problem. Check out these 33 must-have wedding photos ideas, and don't forget to download the checklist.
1. Invitations
Your wedding invitation is often the first official step toward your wedding celebration. Include it in your photographs, pairing with your rings or even a bouquet.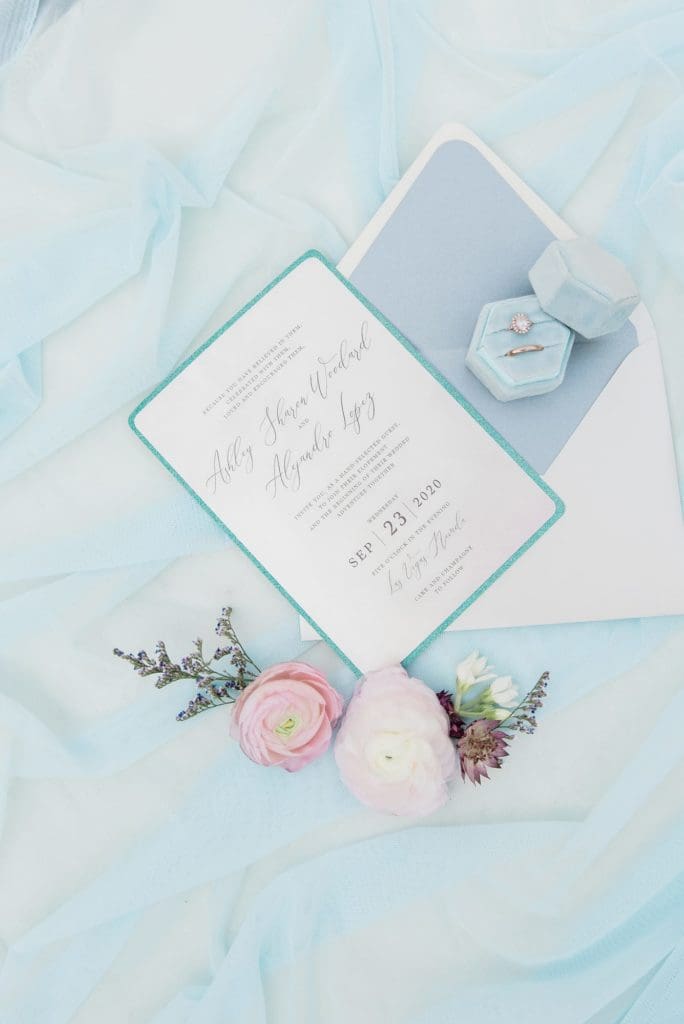 2. That awesome updo
Whether you opted for a dramatic updo or a shoulder full of curls, don't miss this opportunity to show off your wedding day hairstyle. After all, it's not every day you have hair this amazing looking.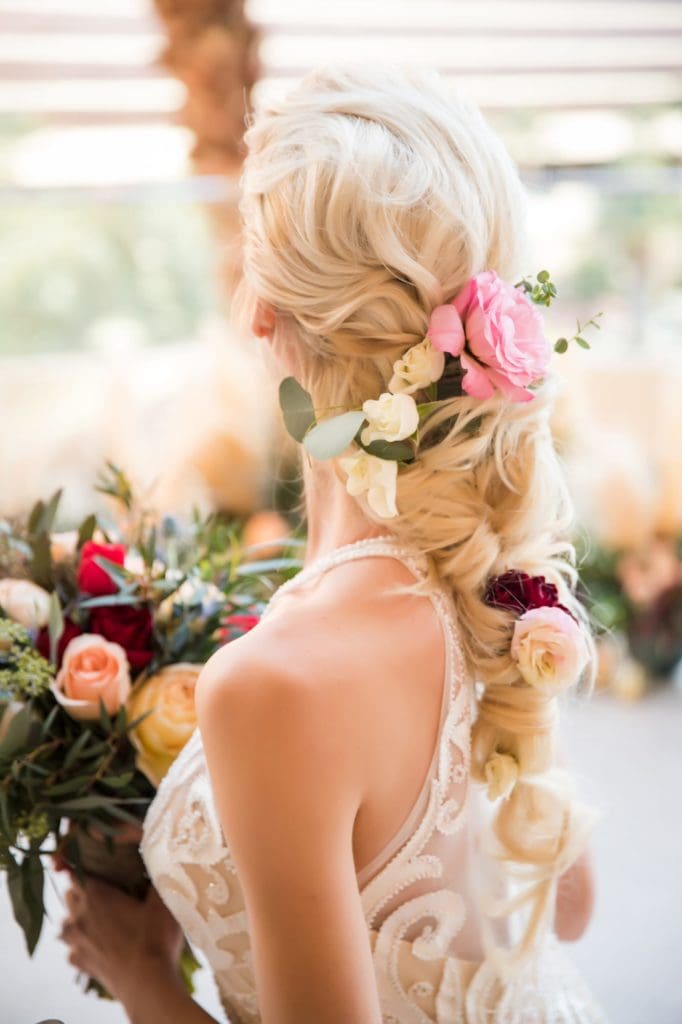 3. Glam it up
The time with your bridal party – or family – getting your hair and makeup done will often lead to some of the most cherished moments of the day. You don't want to miss an opportunity to document them with photos you can share with loved ones for years to come.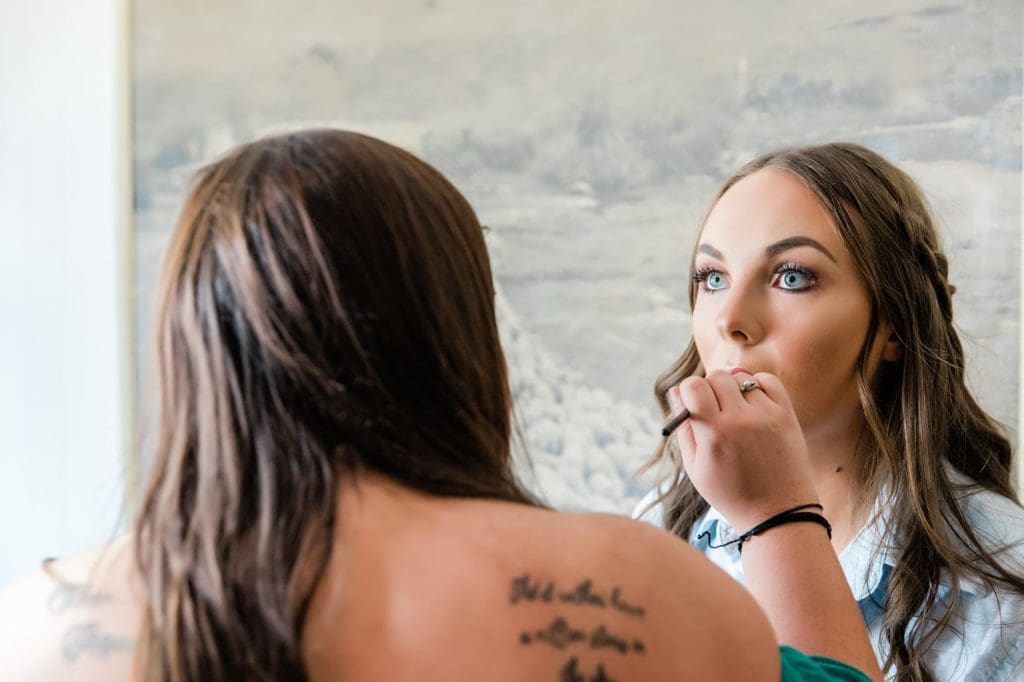 4. Check out those shoes
Yes, you read that right. Don't forget to snag a shot or two of your wedding shoes and your partner's wedding shoes. Some of our brides choose funky tennis shoes or even cowgirl boots. Others opt for bejeweled heels, Whichever way you go, you'll want a couple of shots to remember.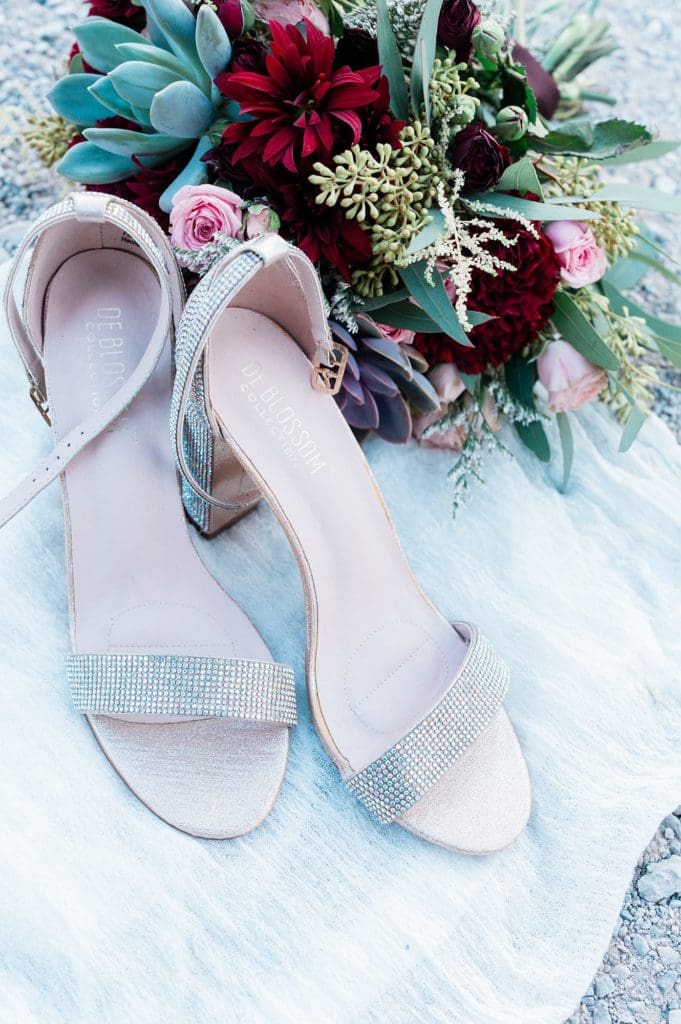 5. Portrait time
As the bridal couple, you will have lots of photos together, But don't forget individual shots of both you and your partner. You might choose pensive, thoughtful soft-focus closeups. Or maybe joyous shots of your smile. Either way, you'll be glad you have them.
6. Show off the dress
You probably spent a lot of time and energy choosing the perfect dress. So, show it off with some closeup shots.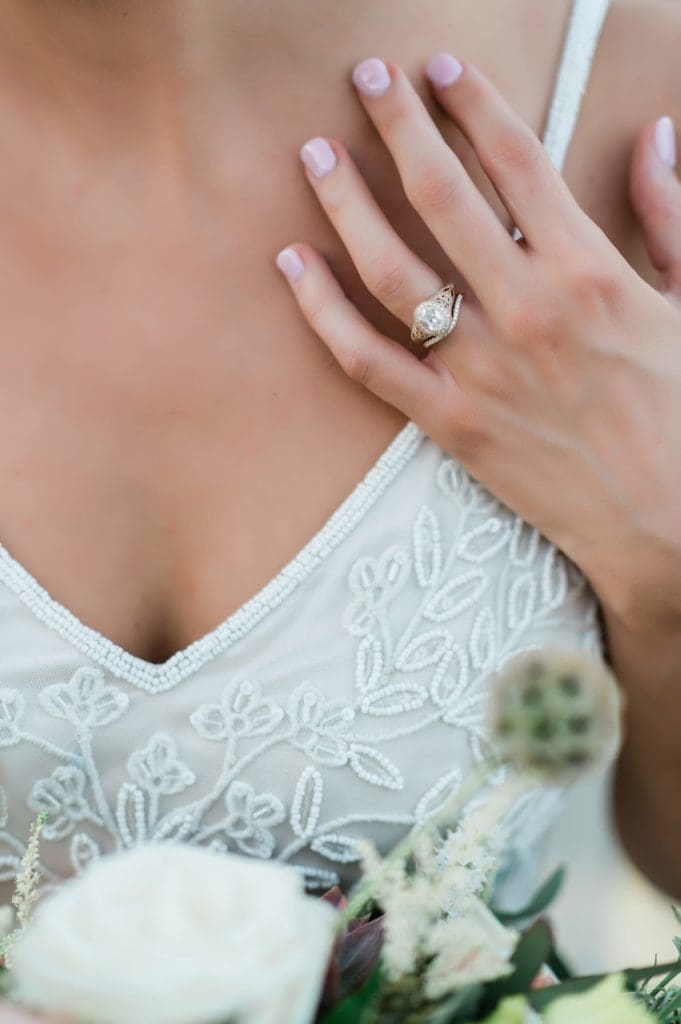 7. Veil
If you've opted for a veil, either long and traditional or short and spiky, get a few photographs showing it off. Maybe even the dramatic image of the veil flowing in the breeze.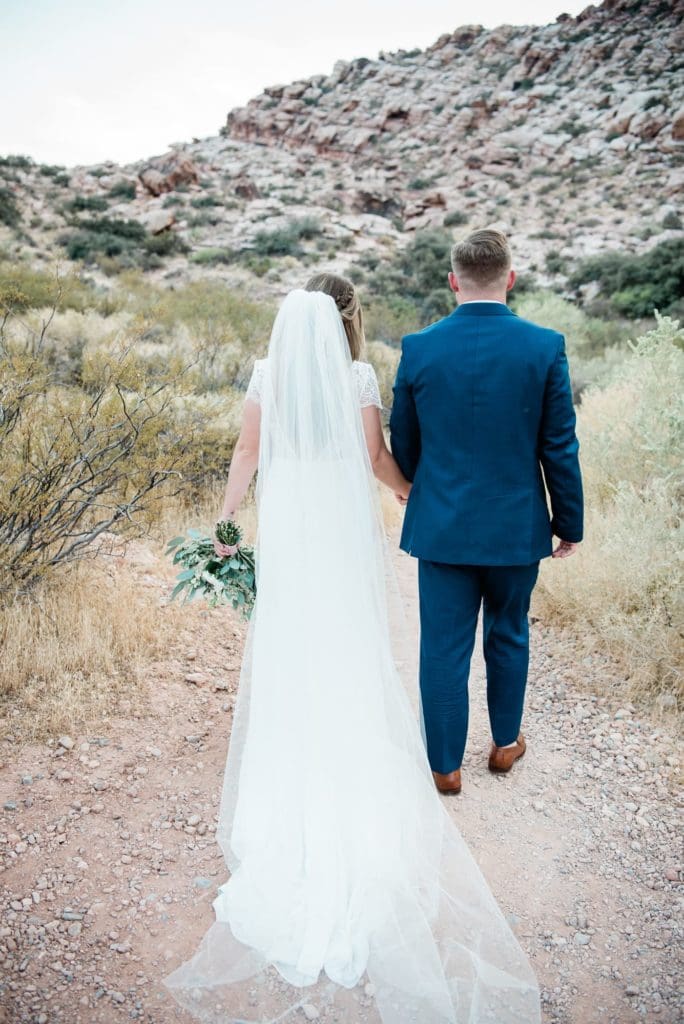 8. The beautiful bouquet
Whether you opted for roses or succulents, don't miss this chance to commemorate the flowers that you carried into your married life.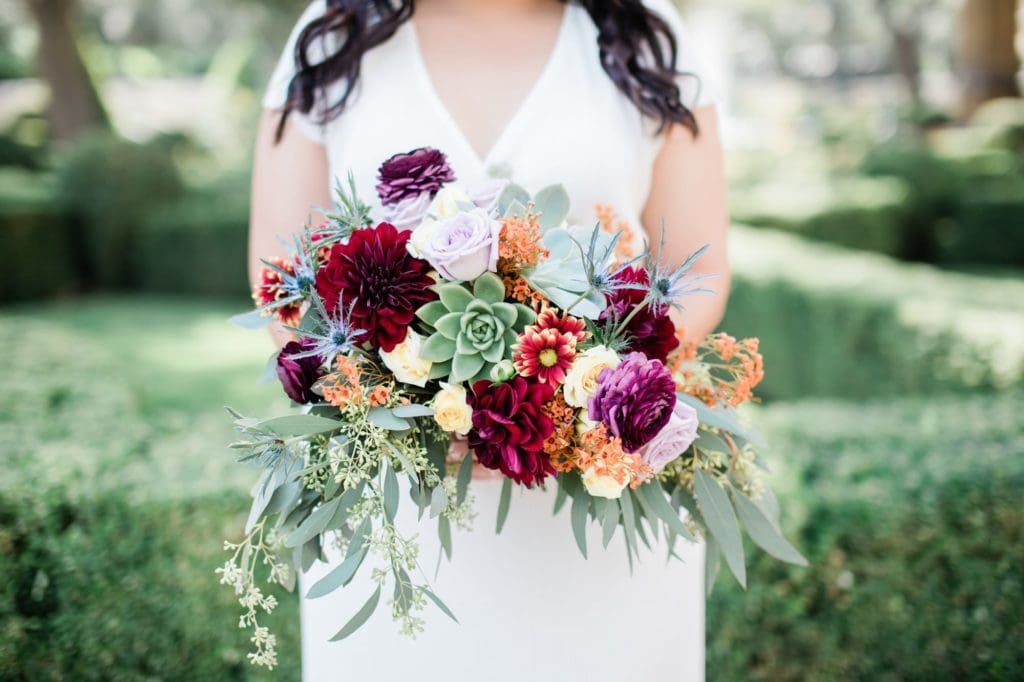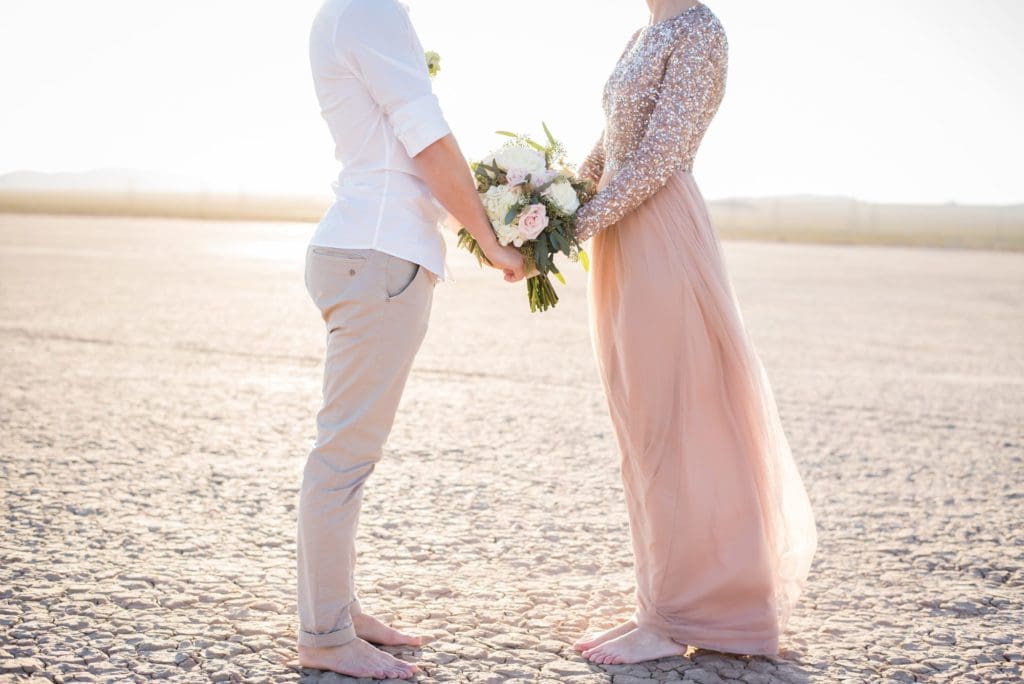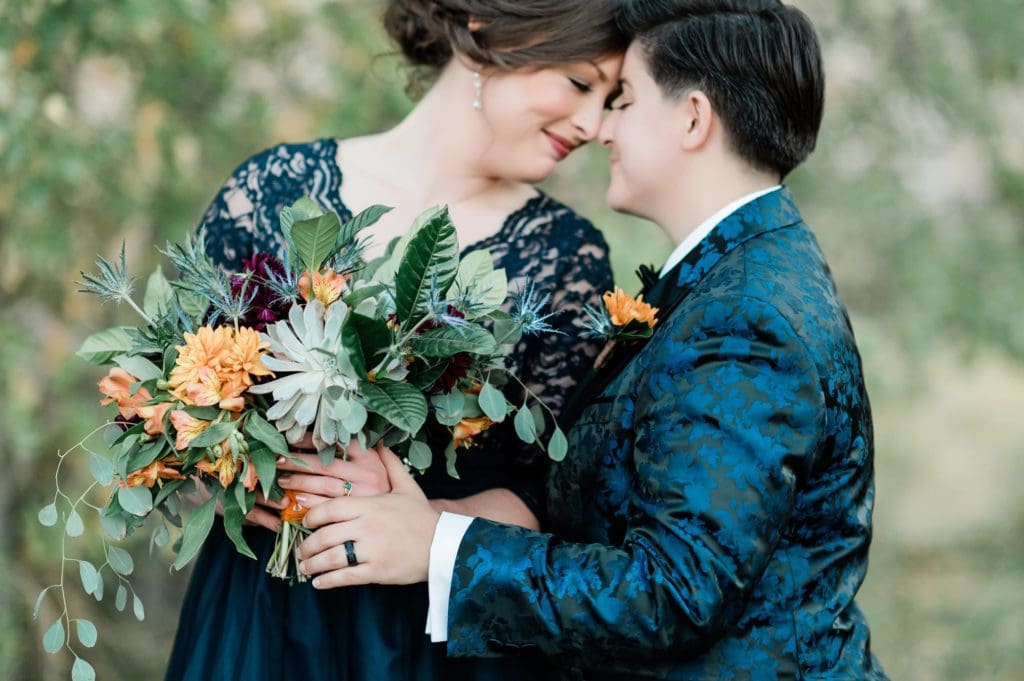 9. Boutonnière
They may be smaller and less dramatic, but you'll want to remember those boutonnières as well.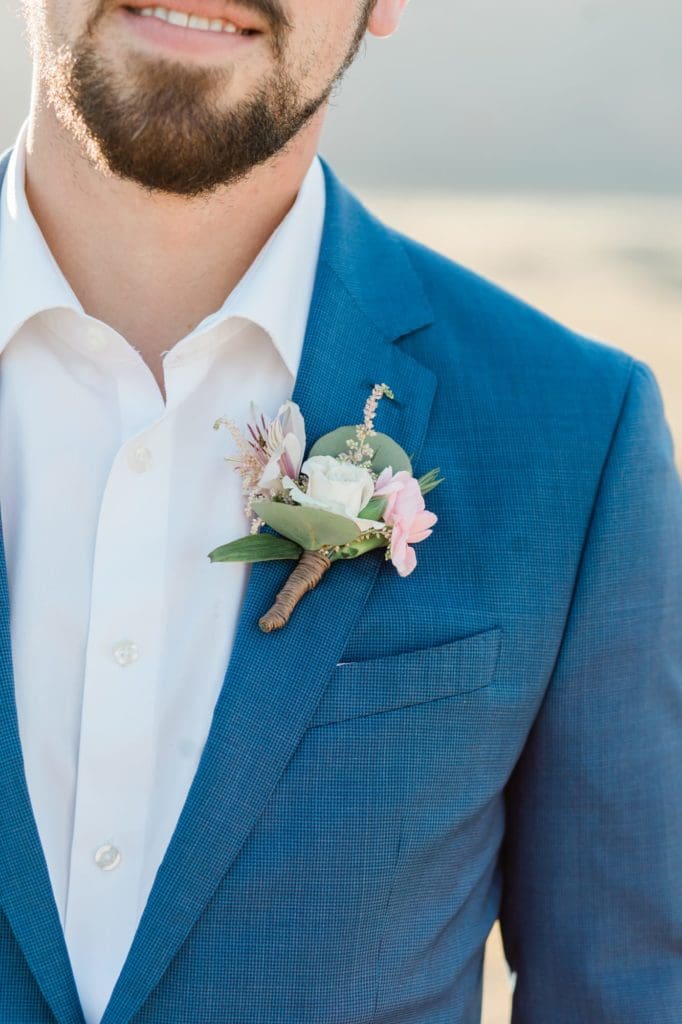 10. The rings
Ah the rings. A close-up of your ring and your partner's ring are a must have for any wedding album. Maybe a closeup of your intertwined hands or maybe your rings resting atop your invitations. There are plenty of ways to show off that sparkle.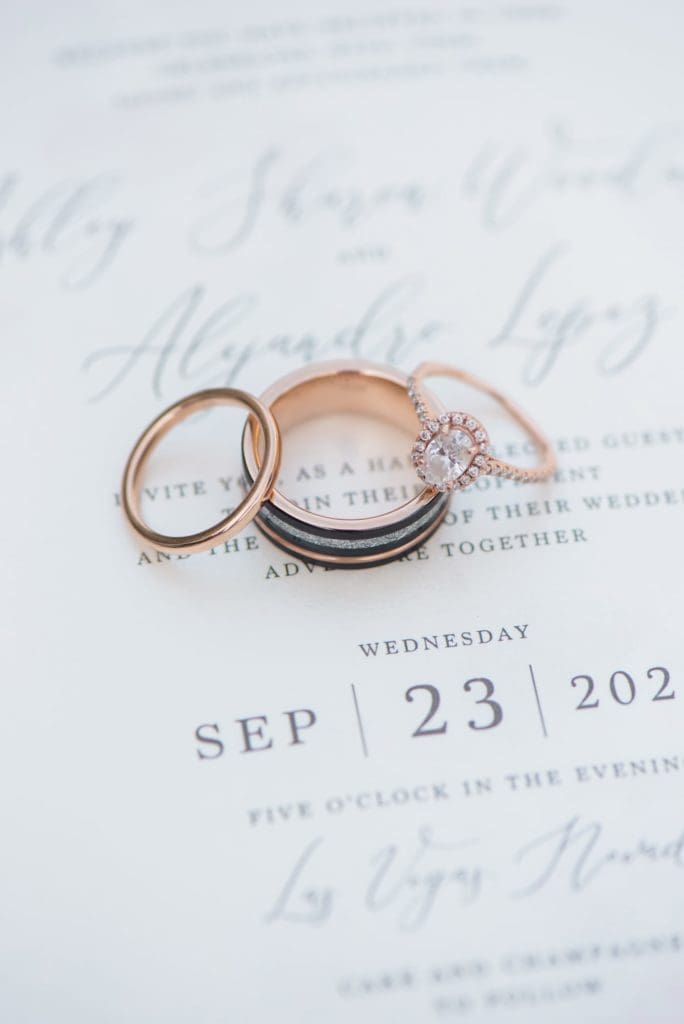 11. Wedding party
Maybe you're eloping and don't have a wedding party. But if you do, remember that you've chosen these people because they are important to you. Images of the wedding party together – and individually coming down the aisle – will be a wonderful memory for everyone.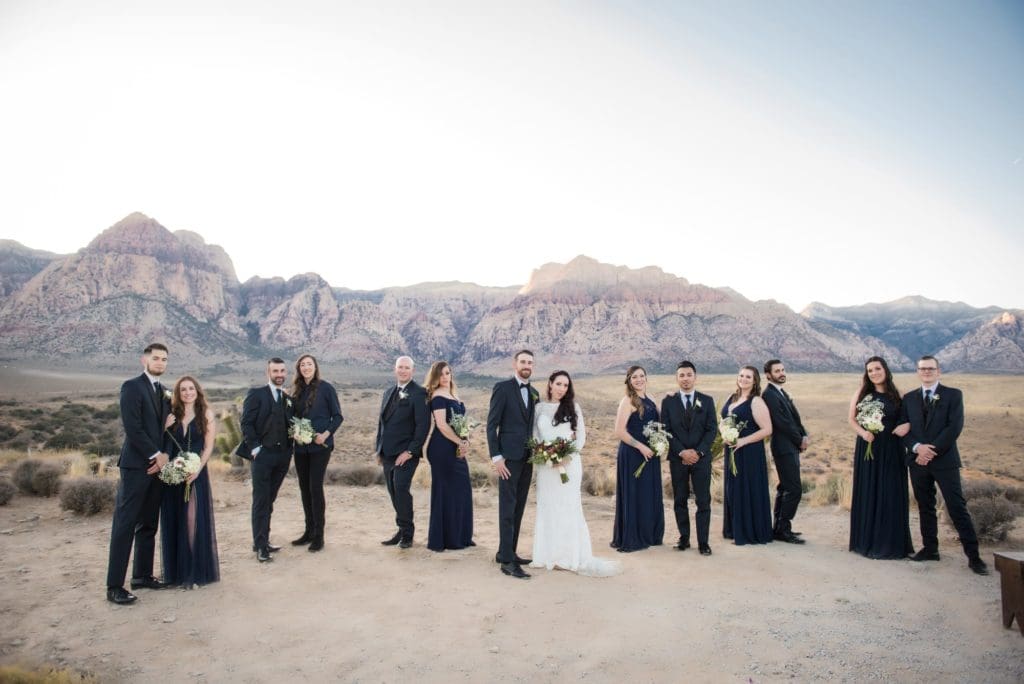 12. Bridesmaids
If you do a destination elopement, a bridal party won't factor in. But if you do choose to include a bridal party, don't be afraid to play around with this one. Let this image show off the personalities of your party. This image from Jessica and Jordan's wedding is a perfect example of something a little different but stunning.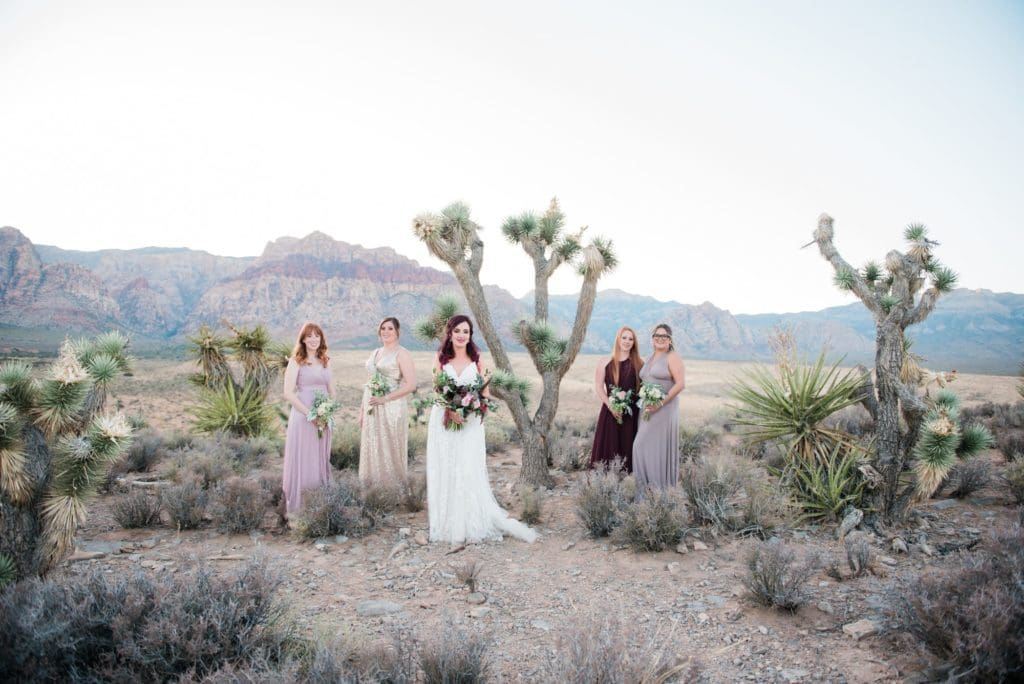 13. Groomsmen
Just like the bridesmaids, the groomsmen were chosen because they are important to you and your partner. This will be a photo they will appreciate for years.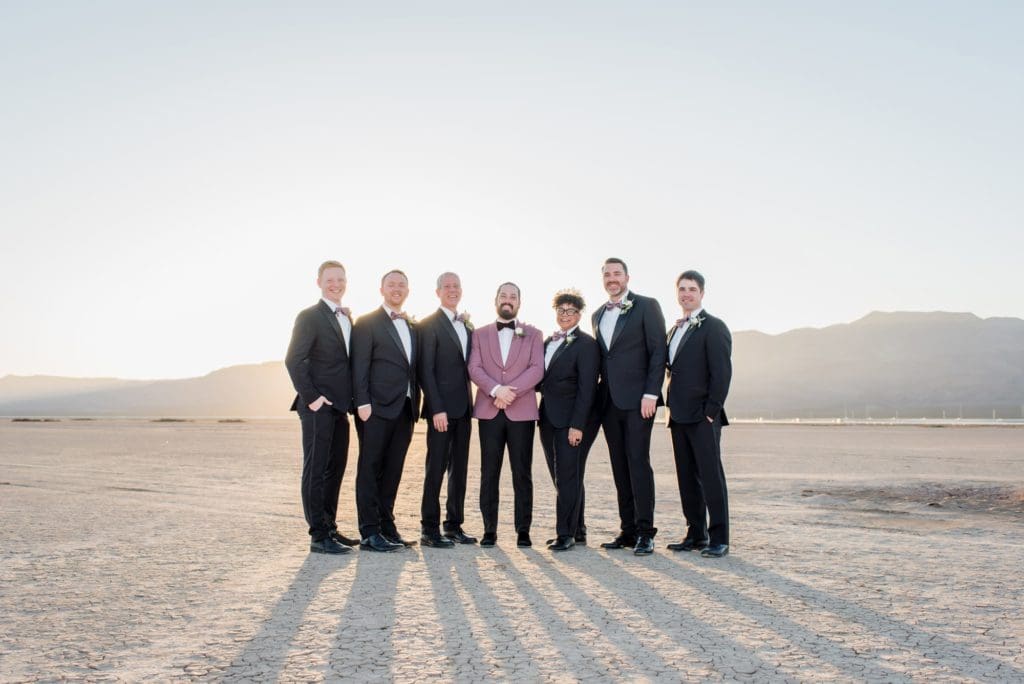 14. First look
That first moment when you and your partner lay eyes on each other in your full wedding glam will be one to remember. Make sure to capture it.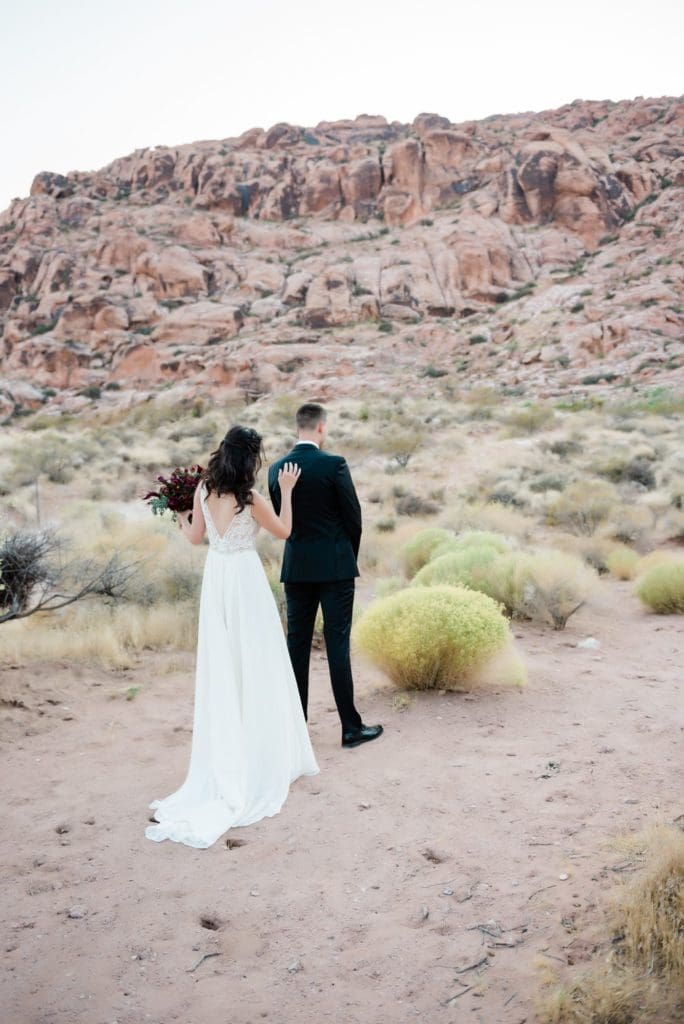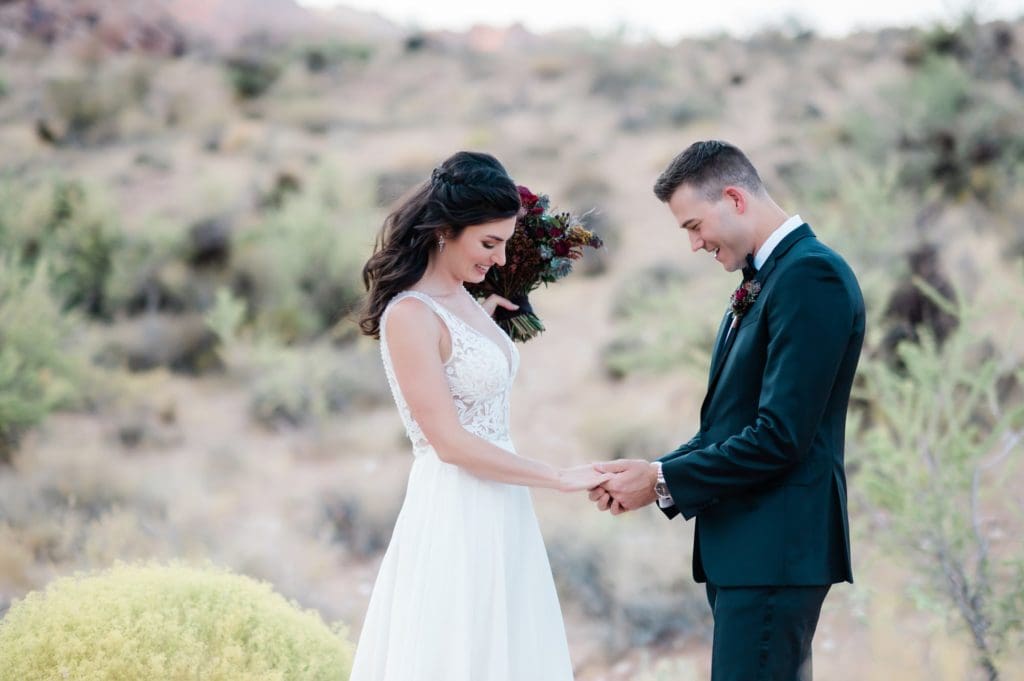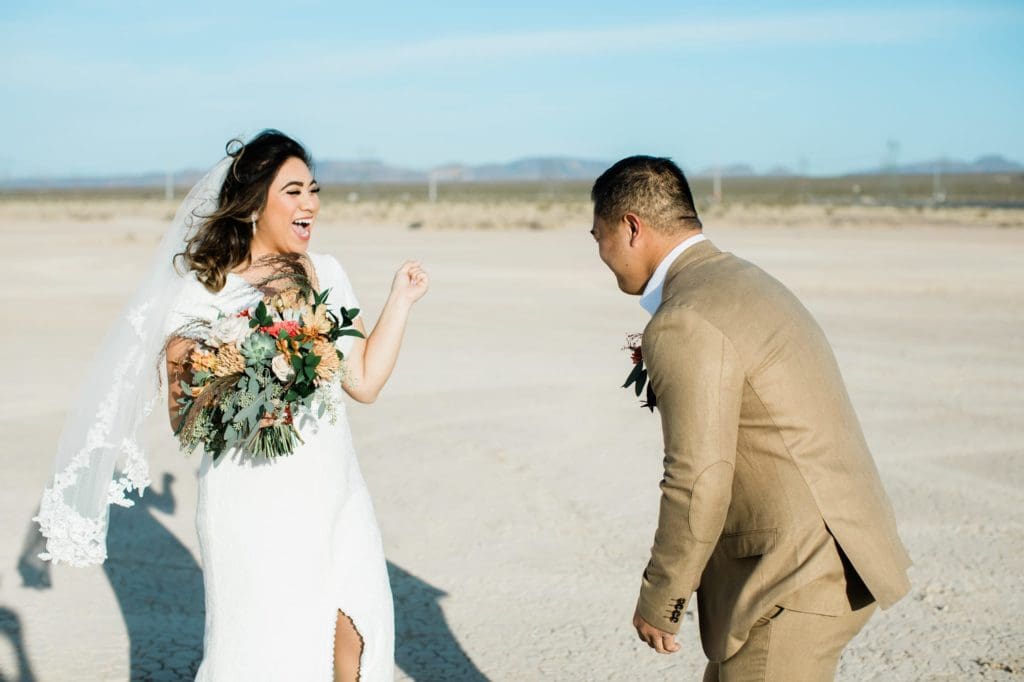 15. Candid shots
Some of the most intimate and powerful photos from any wedding are often those not posed. Give your photographer the freedom and time to catch some of these moments.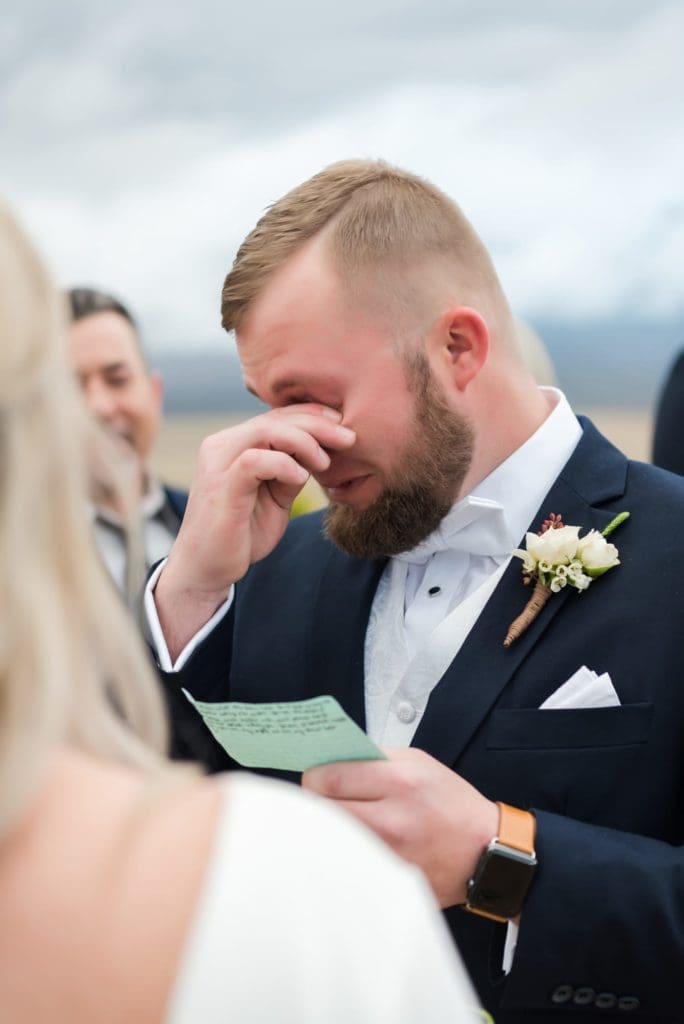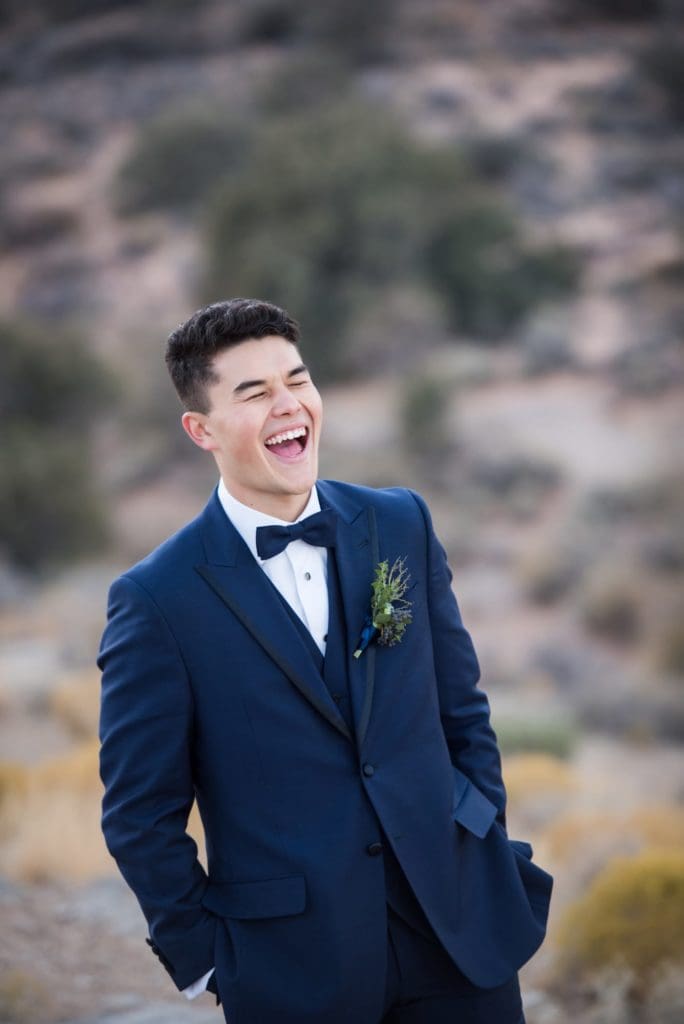 16. Flower girl/Jr Bridesmaid
Odds are your flower girl or junior bridesmaid will be ecstatic to be included in your day. Don't forget to capture their joy.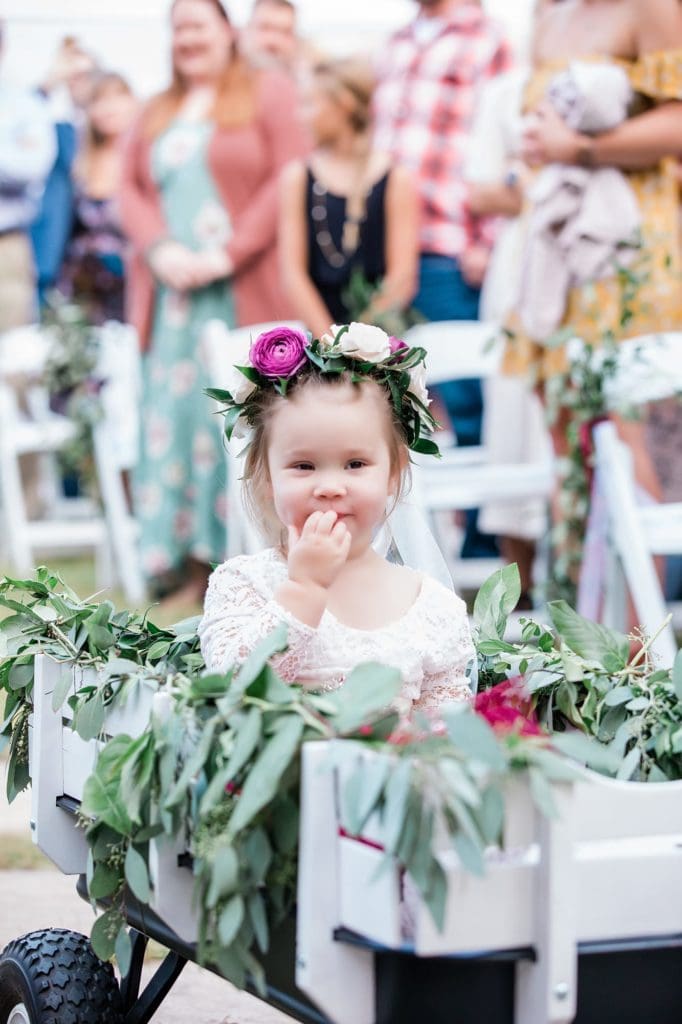 17. Ring bearer
Once again, if you're having a destination elopement a ring bearer probably won't factor in. But if you're going for a traditional wedding, it's hard to beat the cuteness factor of a ring bearer. These will be photos you will cherish as will his parents.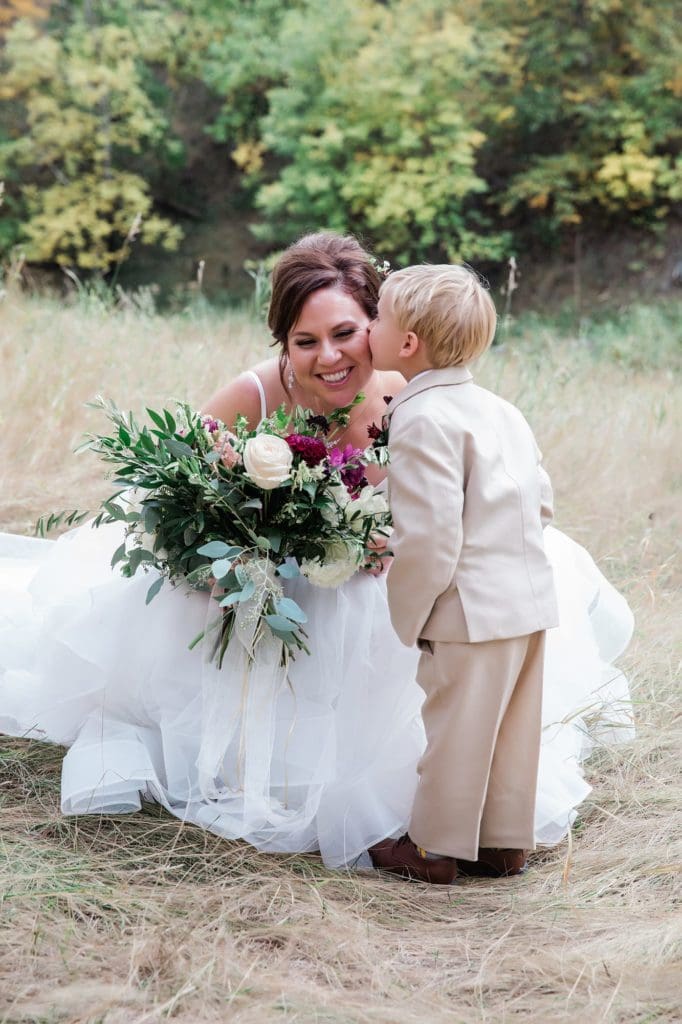 18. Wedding location
Whether you're holding your wedding outside with a stunning sunset in the background or inside a formal church, you'll want to remember how it looked. Allow time for those scenic shots.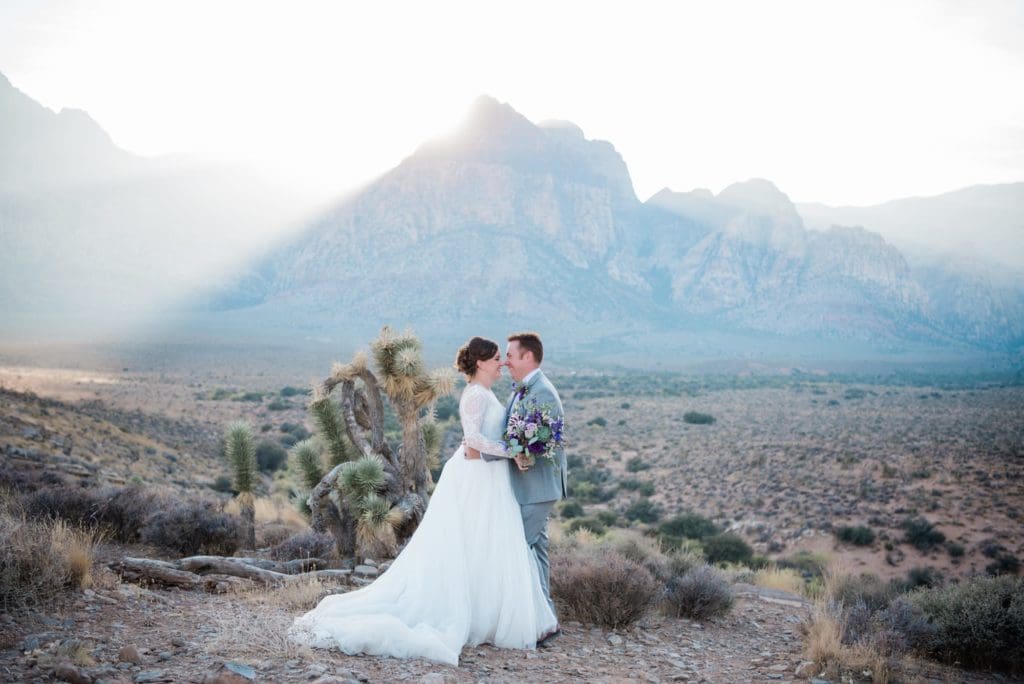 19. Walking down the aisle
This is a given. You will cherish this photo of your walk to the altar. It's also fun to see the expressions of the people at your wedding as well as your first walk as a married couple. Of course, if it's just you and your partner, this photo won't apply.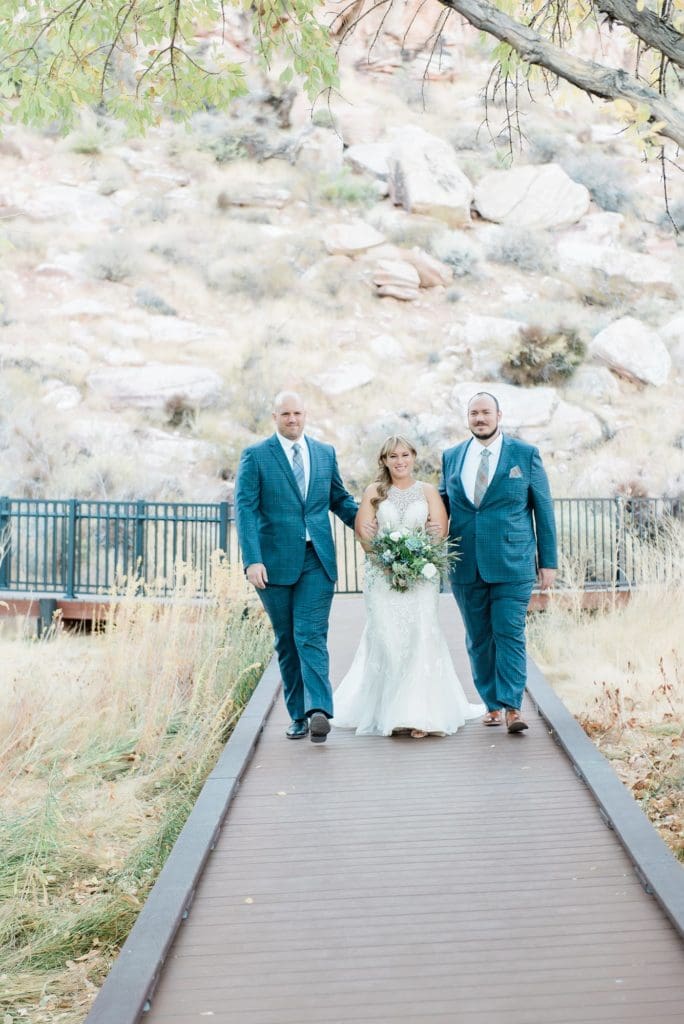 20. Vows
Did you write your own vows? If so, a closeup of the letter is a wonderful image to capture.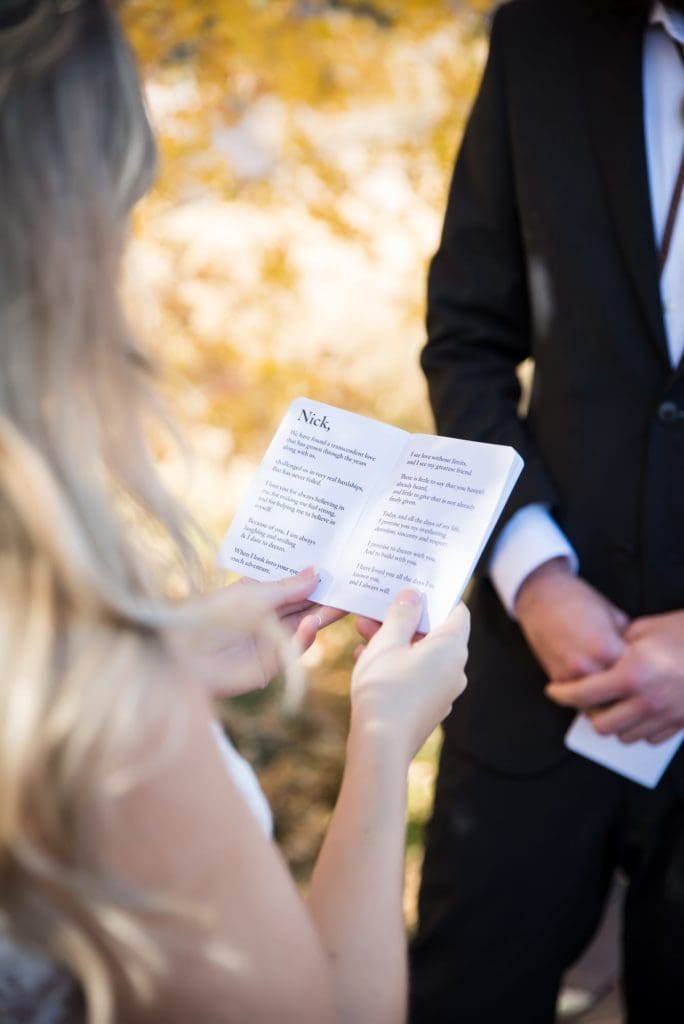 21. Exchange of the rings
It's a ritual as old as the wedding ceremony itself – exchanging of the rings. Capture that moment when the ring slides onto your finger and the expression on your face.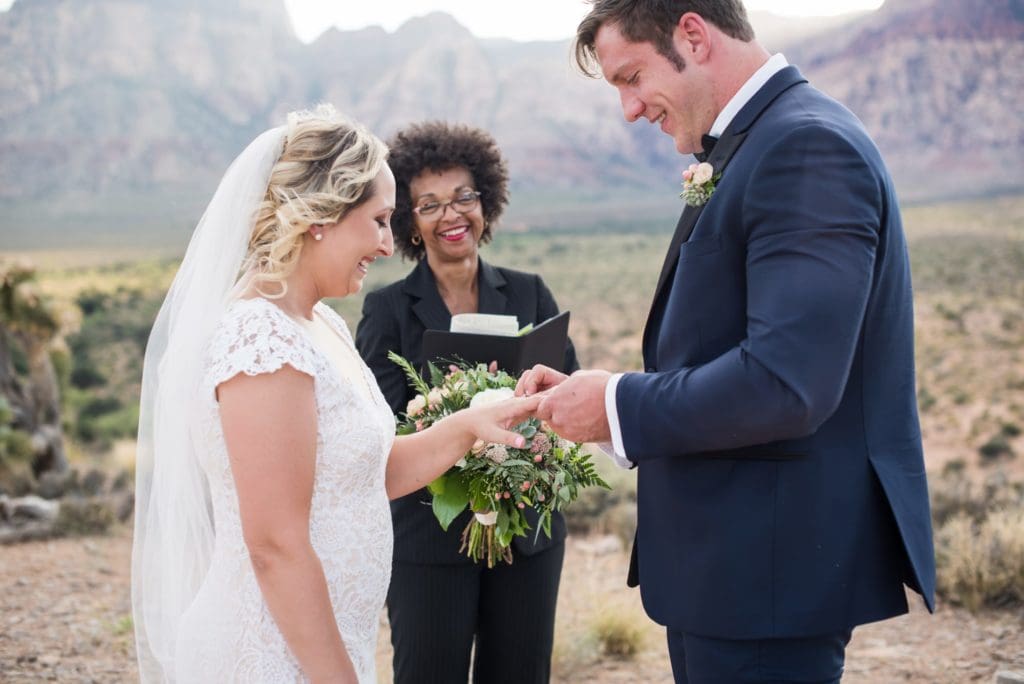 22. The kiss
That first kiss as a married couple is sweet and emotional. Capture it for eternity.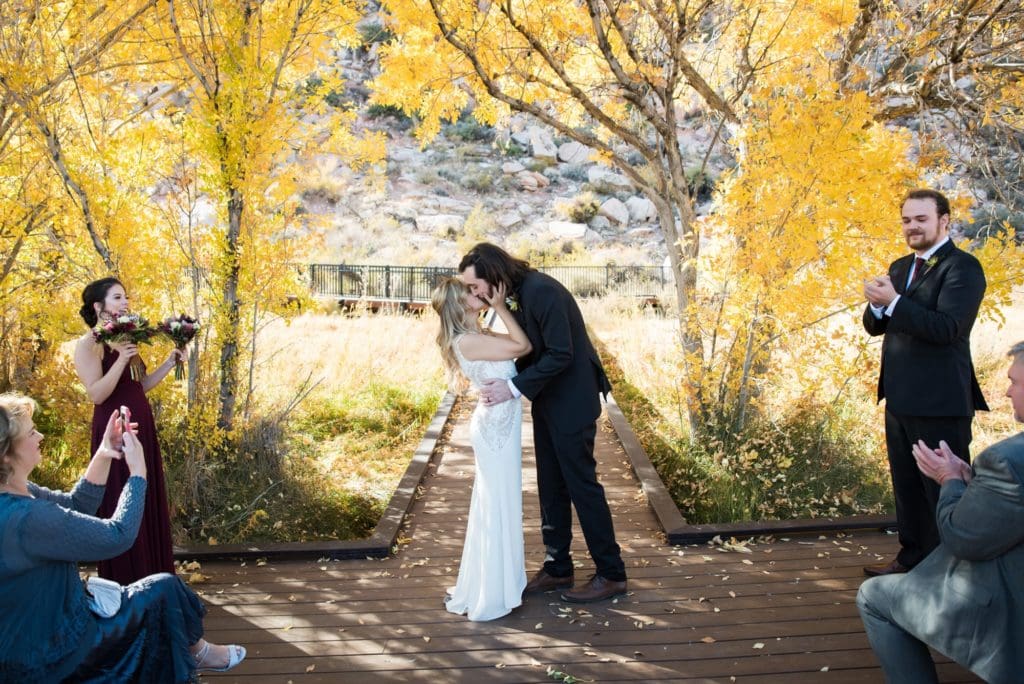 23. The exit
When you take that first walk as a married couple, you may be so excited you'll hardly remember it. But the photo will remind you of the excitement you felt, and you'll be glad you have it.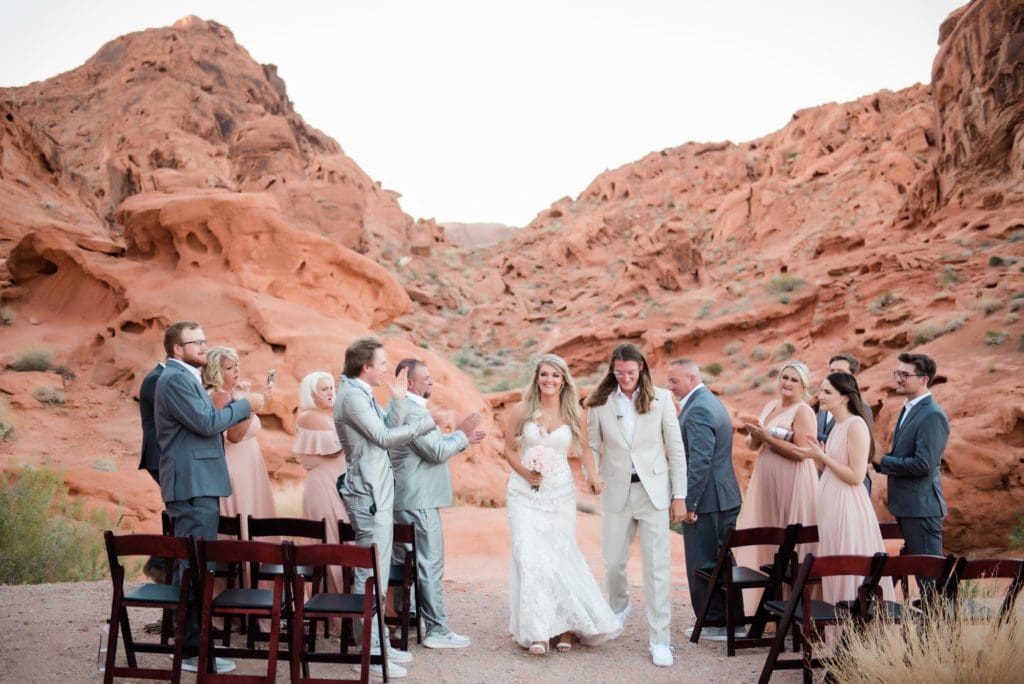 24. Family photos
Odds are a lot of people made a trip to watch you and your partner marry. Sometimes weddings are the best time to capture those family photos you've been meaning to capture. If you eloped … use this time for more fun couple photos.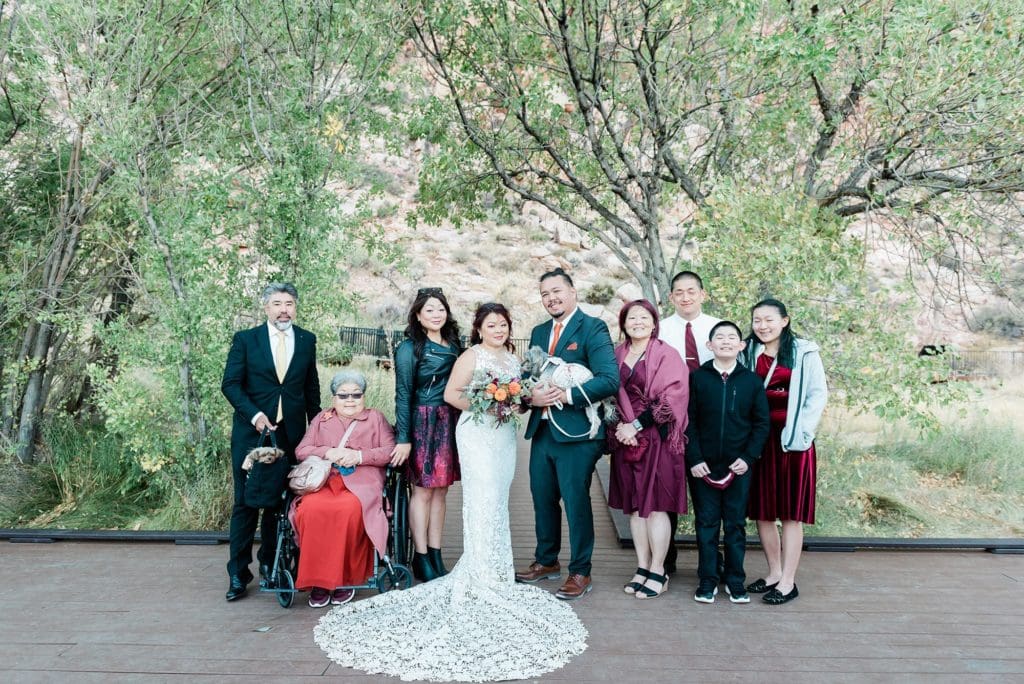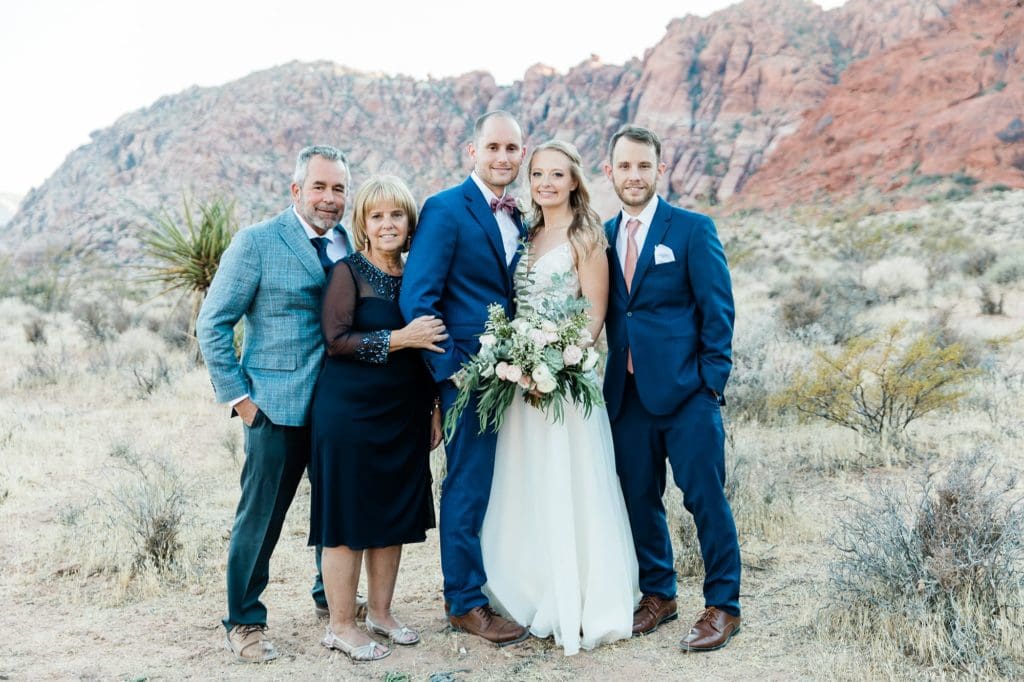 25. The tunes
Did you have your cousin play violin at your wedding? Or maybe your best friend's band performed at the reception. These will be photos both you and they will love to have.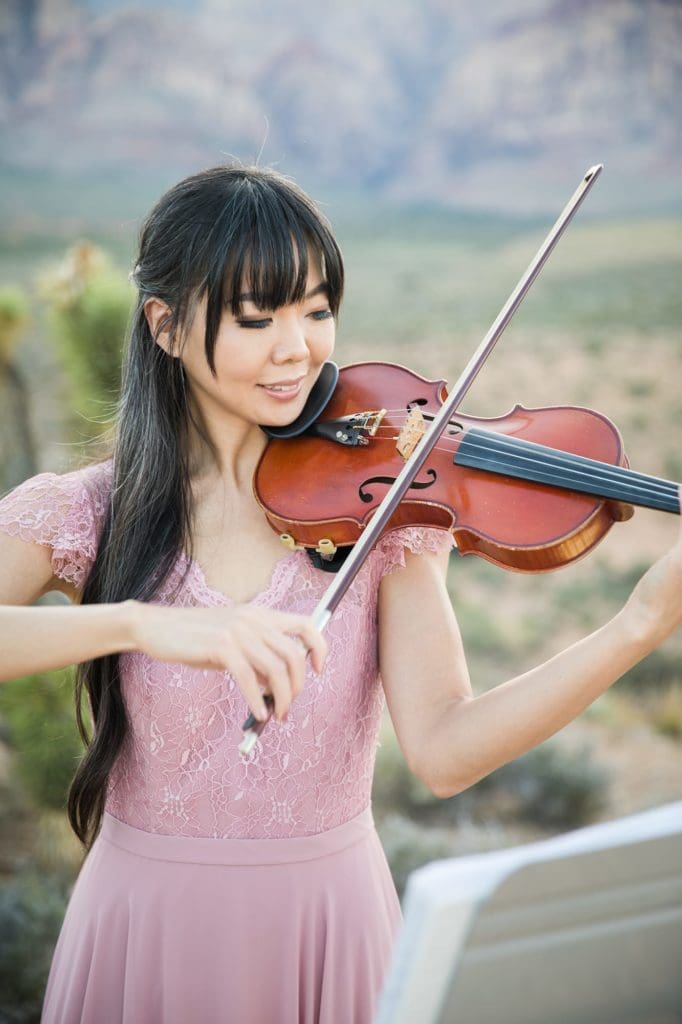 26. Cocktail hour
Everyone is relaxed, happy and celebrating. Ask your photographer to not only get photos of you and your partner enjoying this time, but of the entire wedding party and the guests. Again, these are often some of the most intimate and exciting photos to have.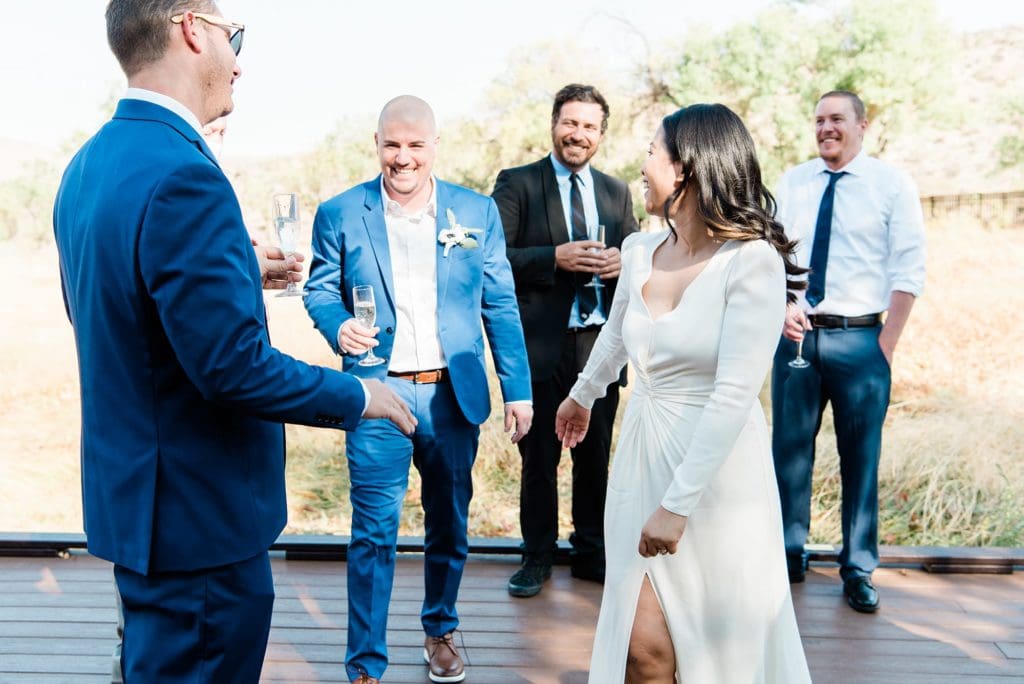 27. Toasts
If you are having a reception, don't miss the photos of your bridal party offering up the toasts. Those memories being shared during the toasts will shine through your photos. Trust us, you'll always remember that hysterical toast the best man gave when you look back at those images.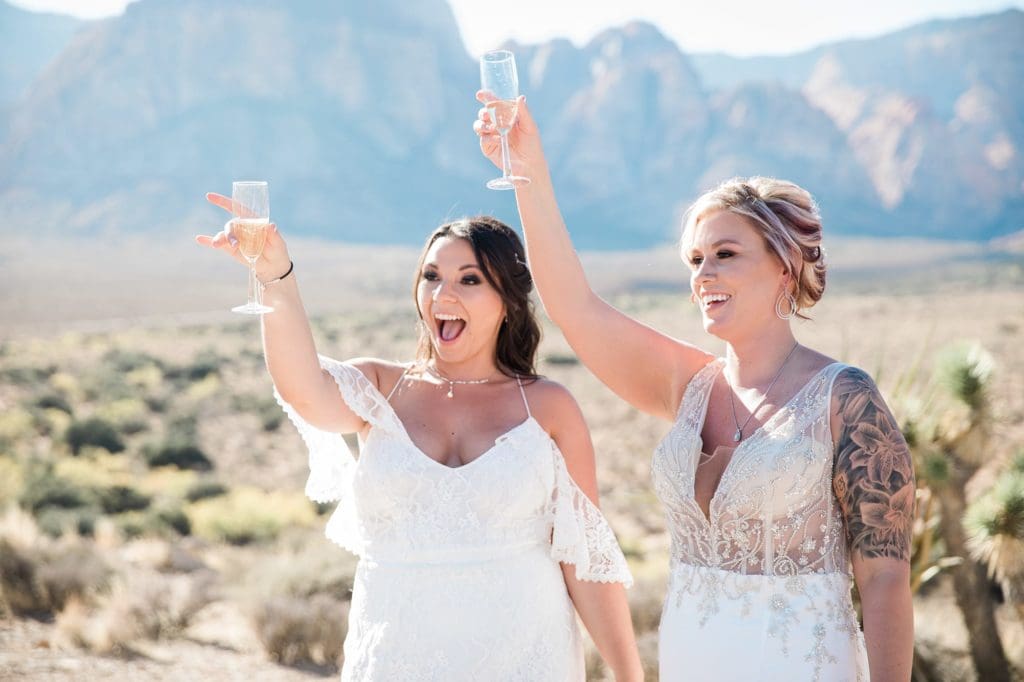 28. Reception
Whether you've had a destination wedding, a traditional reception or even a casual cocktail hour after the ceremony, plan for plenty of candid shots of the guests. Get your Aunt Susie and your mom smiling together or your nieces and nephews playing in their fancy clothes. Priceless.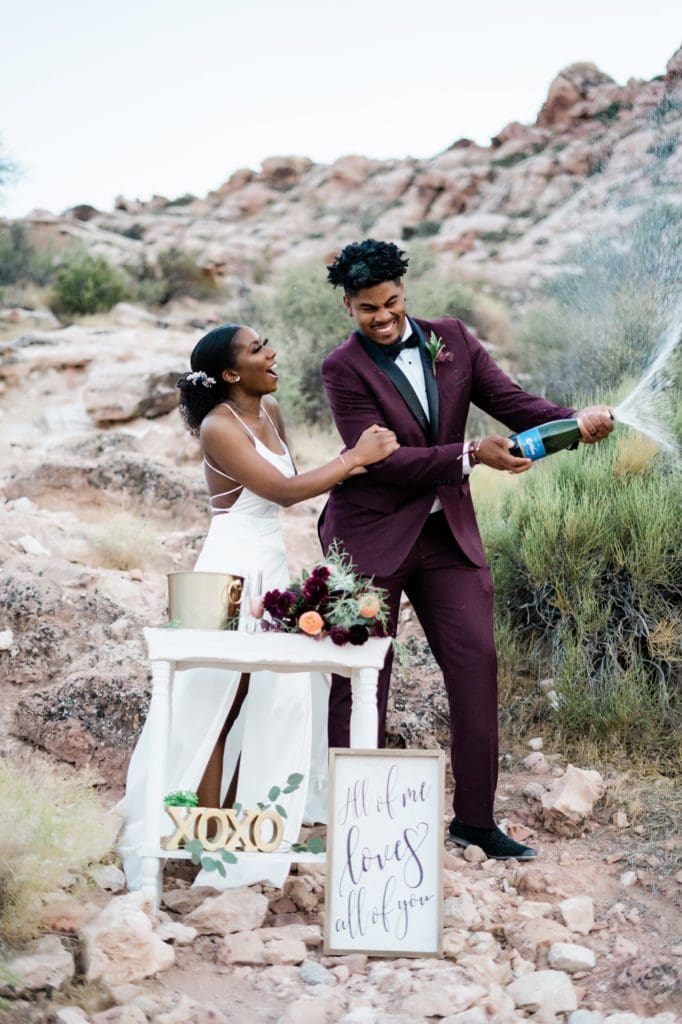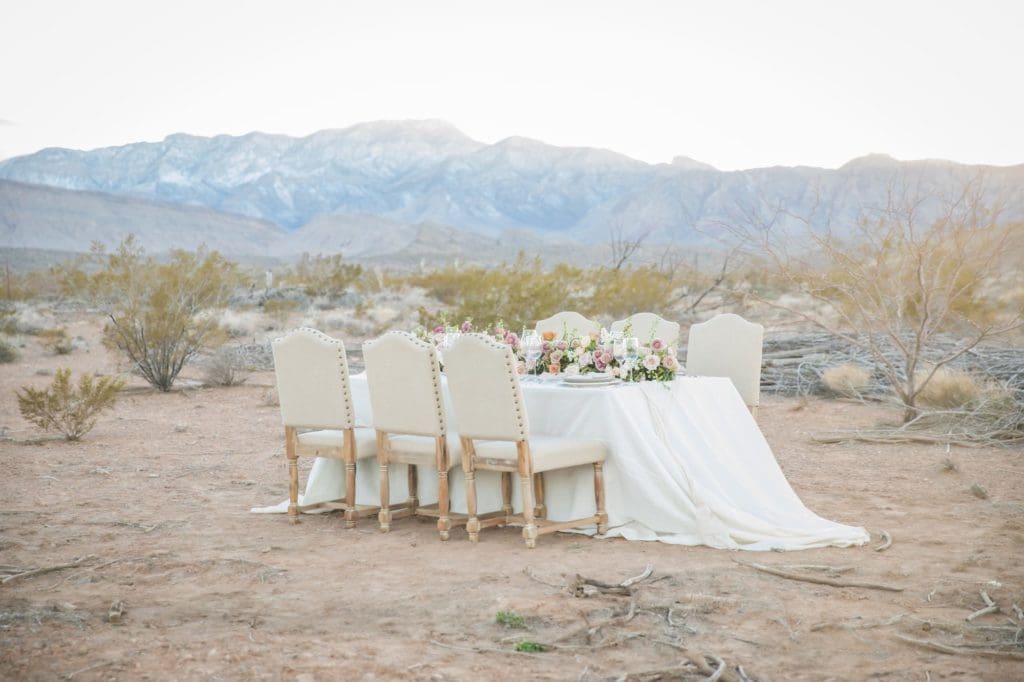 29. Guest welcome bags
If you've put together a gift for your guests, get a shot or two of them. Believe it or not, someday you might not remember what they were. But your wedding photos will remind you.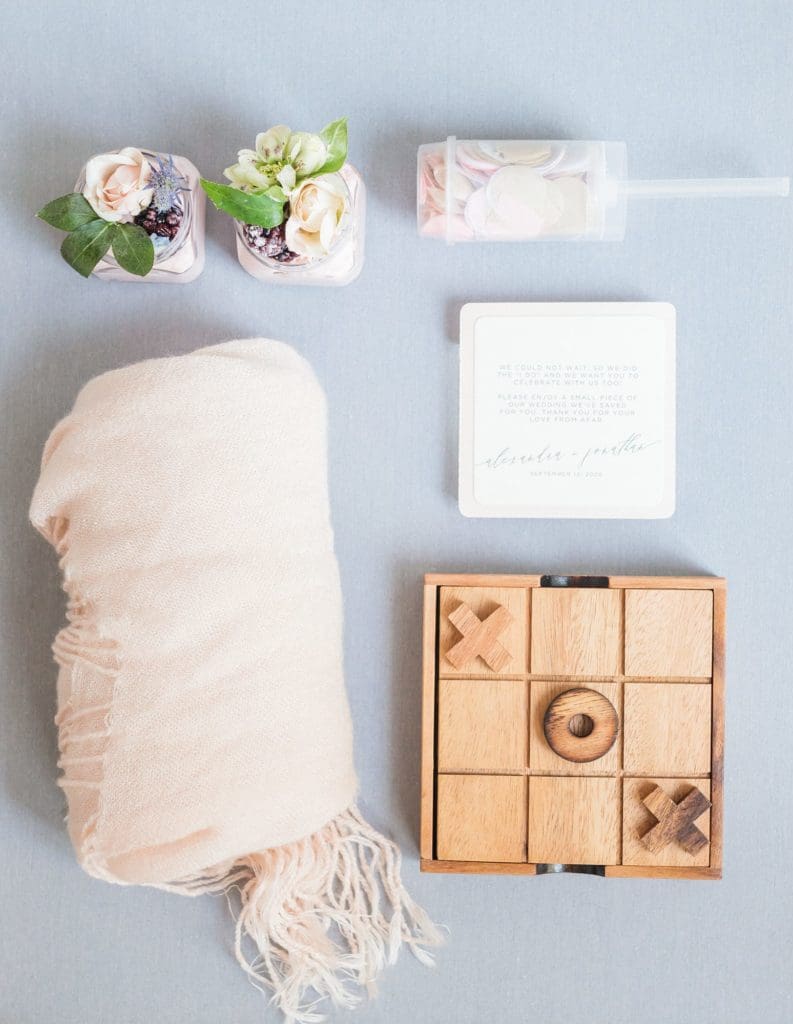 30. The extras
Did your aunt make her famous mints in the shape of cowboy boots? Did your best friend create the arch that you and your partner walked under? Capture not only those items, but their creators with them. They will appreciate the acknowledgement and you will love the memories.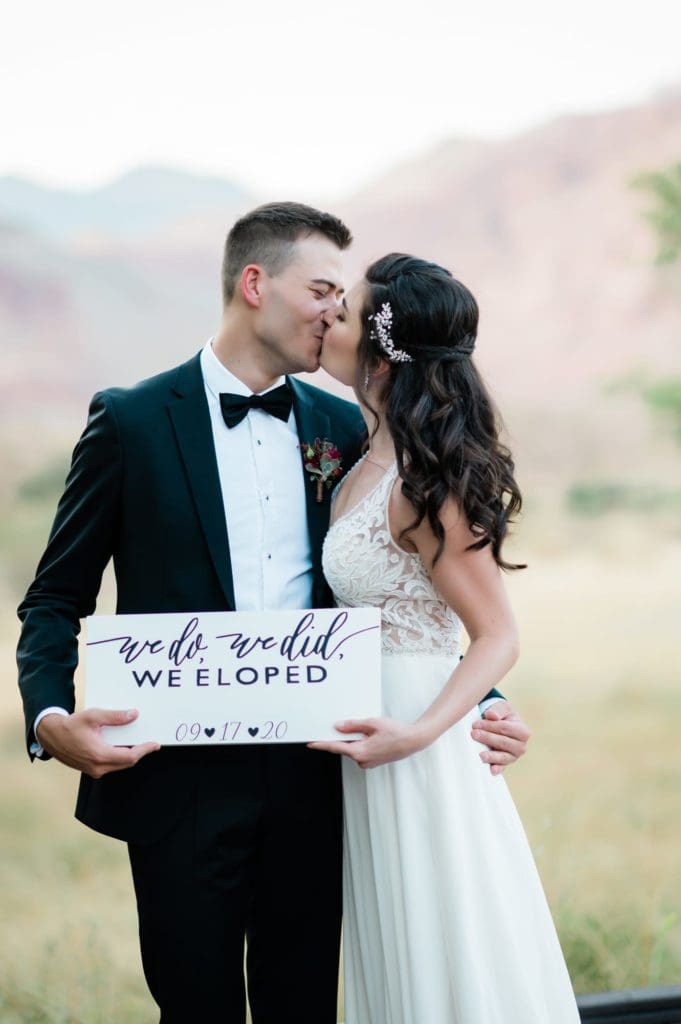 31. Cake
Pieces of art themselves, wedding cakes are becoming the star of the show. Of course, you'll want photos of you and your partner cutting the cake. But don't forget some romantic shots of the cake in all its sugary glory.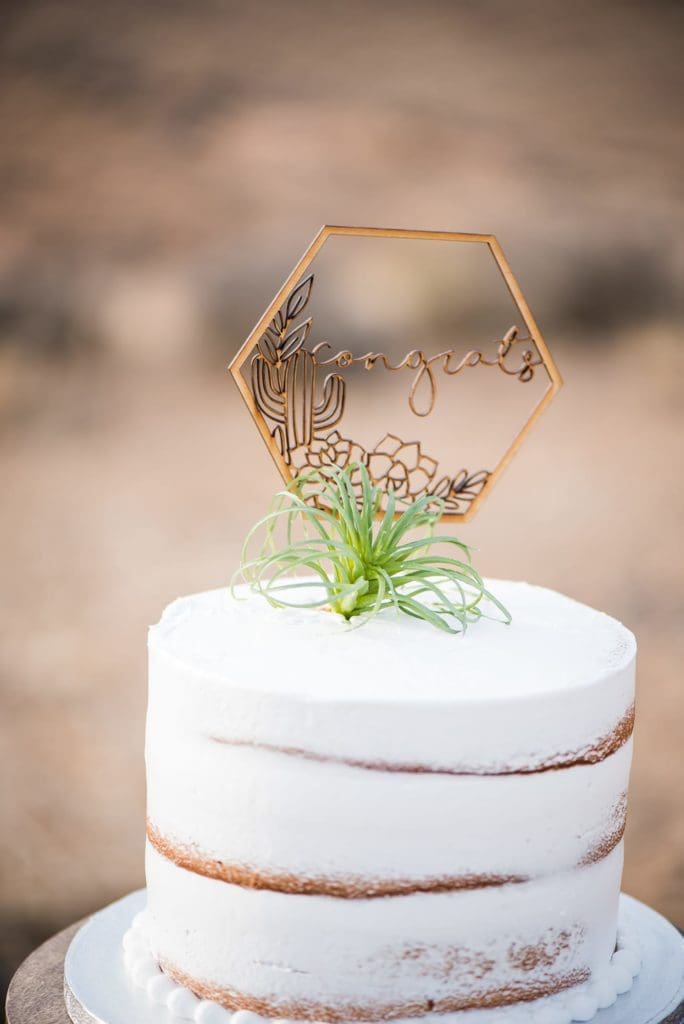 32. Cutting the cake
Plan for plenty of angles for this tradition. Cutting the cake. Sharing it with one another. Sharing with your guests.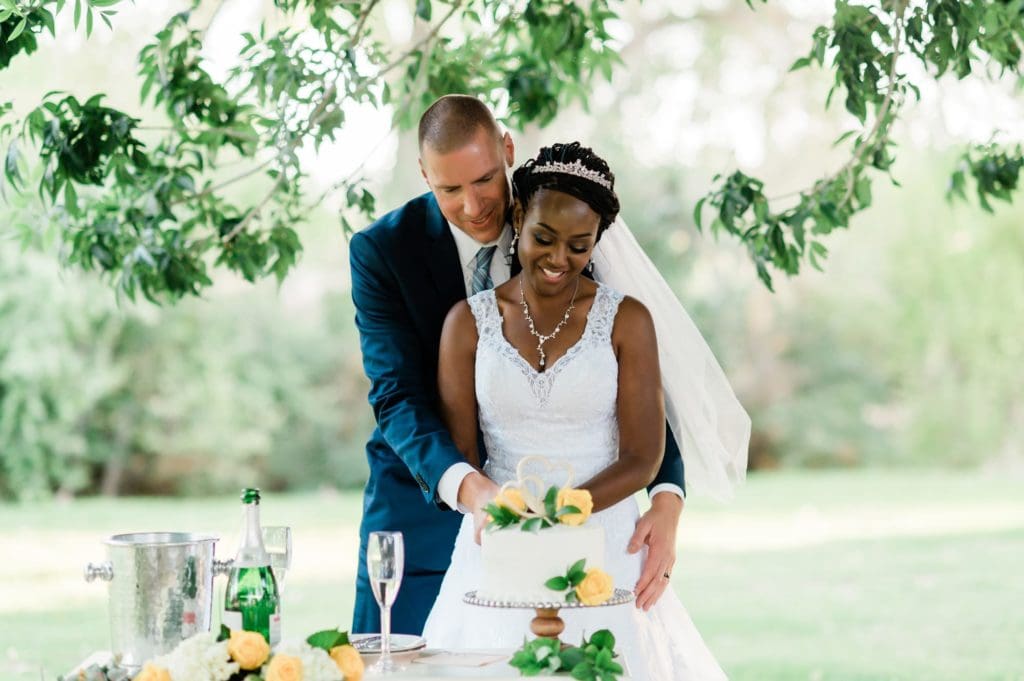 33. First dance
The sweet romance of the first dance is a must for any wedding album. And if you don't have a reception, you can still have a first dance together as a married couple. Just go for it.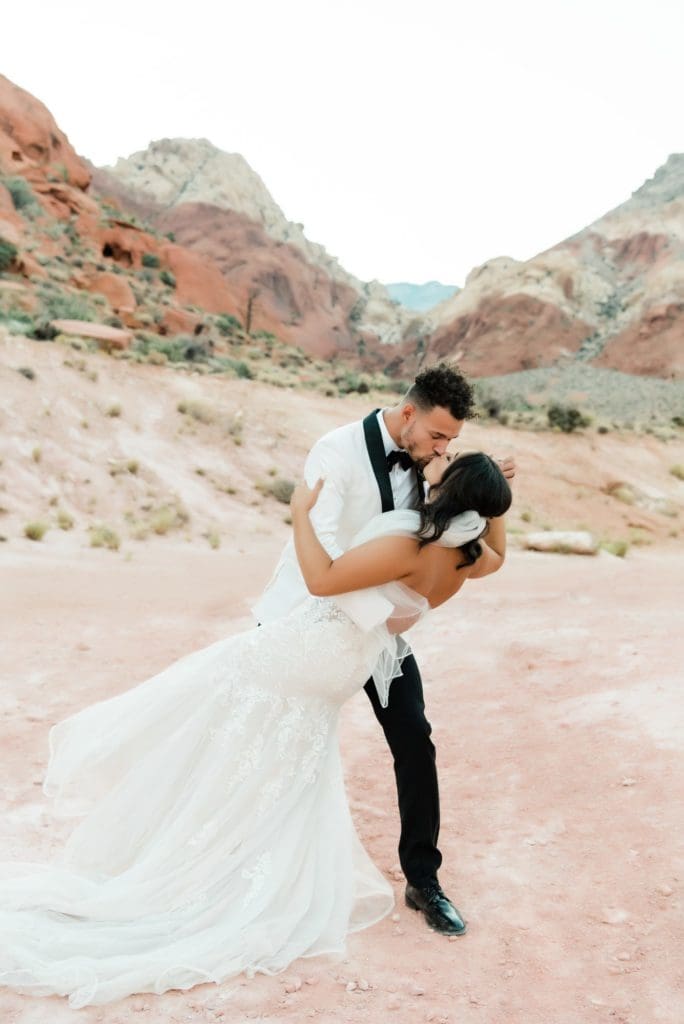 So, there you are – 33 must-have wedding photos. These are ideas not requirements, so don't be afraid to mix it up a bit. And download the checklist for an easy reminder.
Download the Free Must Have Wedding Photos Checklist

McKenzi Taylor
McKenzi Taylor is America's go-to elopement and micro wedding expert, often featured in small and major media outlets, such as the New York Times. With over 15 years of wedding photography experience, it was after planning her own Las Vegas elopement in 2016 that McKenzi felt her purpose shift into elopement coordination. She started Cactus Collective Weddings soon after in 2017. Since then, she's become a WIPA board member, and has helped well over 1000 couples get hitched in style around Las Vegas, San Diego and Black Hills.