Disclosure: This post may contain affiliate links. Please see our full disclaimer to learn more.
No matter how big or small the occasion, your wedding day will not be possible without the wedding vendors.
As with any planning process, there is a more efficient way to plan your wedding. Try following this order when hiring your wedding vendors.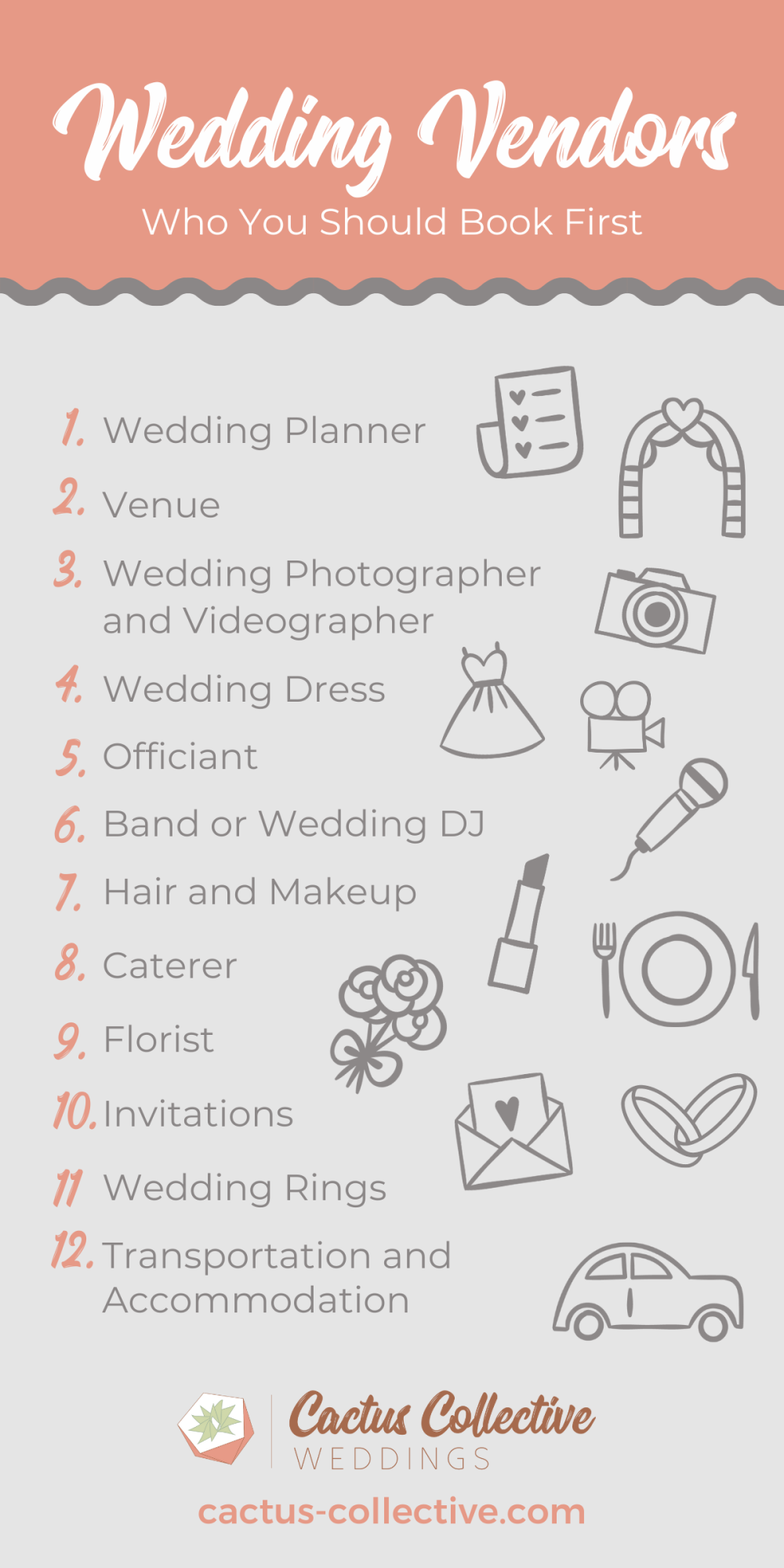 1. Wedding Planner
Wedding planners or all-inclusive planning services are meant to help couples organize and plan their weddings.
They can guide you through the wedding planning process and the best options to make your dream wedding a reality with less stress. Having a wedding planner around from the beginning is a wise step.
2. Venue
Wedding venues can typically only host one or two weddings at a time. Booking a venue on your chosen wedding date can be a challenge, especially when you're holding your wedding at a popular wedding site.
The more popular your venue is, the earlier you should book it. You'll also want to book the venue early because a lot of the planning will be based on the specifics of the venue.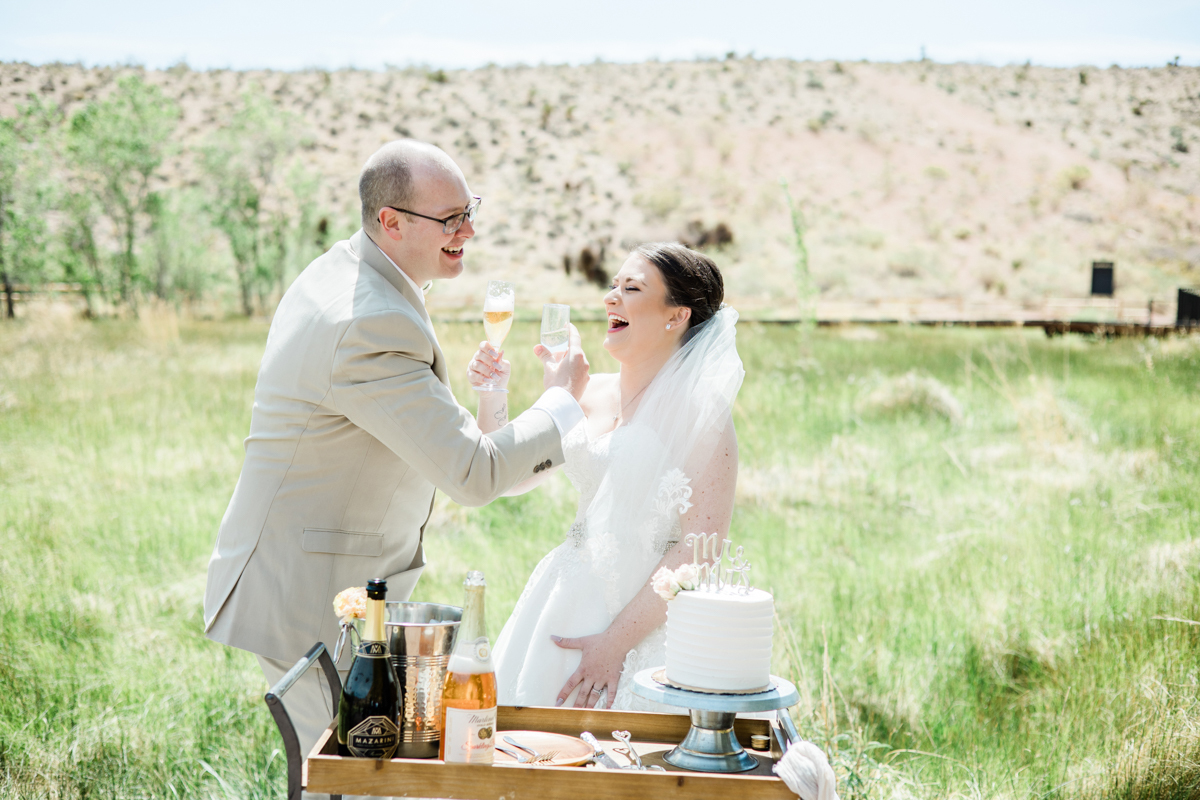 3. Wedding Photographer And Videographer
These are next in the wedding vendor order since they usually work only one wedding per day. It is important to find a photographer and videographer that matches the style you want.
It is especially important to book them early if you have a specific individual or group in mind. You would also have to coordinate with them regarding the details of your wedding, such as the location, as well as your vision.
4. Wedding Dress
Once you have secured the venue and are sure of your wedding theme, it's time to go shopping for wedding dresses. Unless you're buying off the rack, most bridal stores require that you place your order at least a few months in advance.
If, on the other hand, you're going for a customized wedding dress, you will need at least a 10-month lead time.
5. Officiant
Don't forget the officiant, who will perform the wedding ceremony. This position is more personal than you think, and therefore, needs careful thought. You will want to meet with a few officiants to see if you click before making your final decision.
Cactus Collective Weddings' packages include a minister to officiate your wedding, but if you want to look for a different one, here's the WeddingWire's tips on finding the right officiant.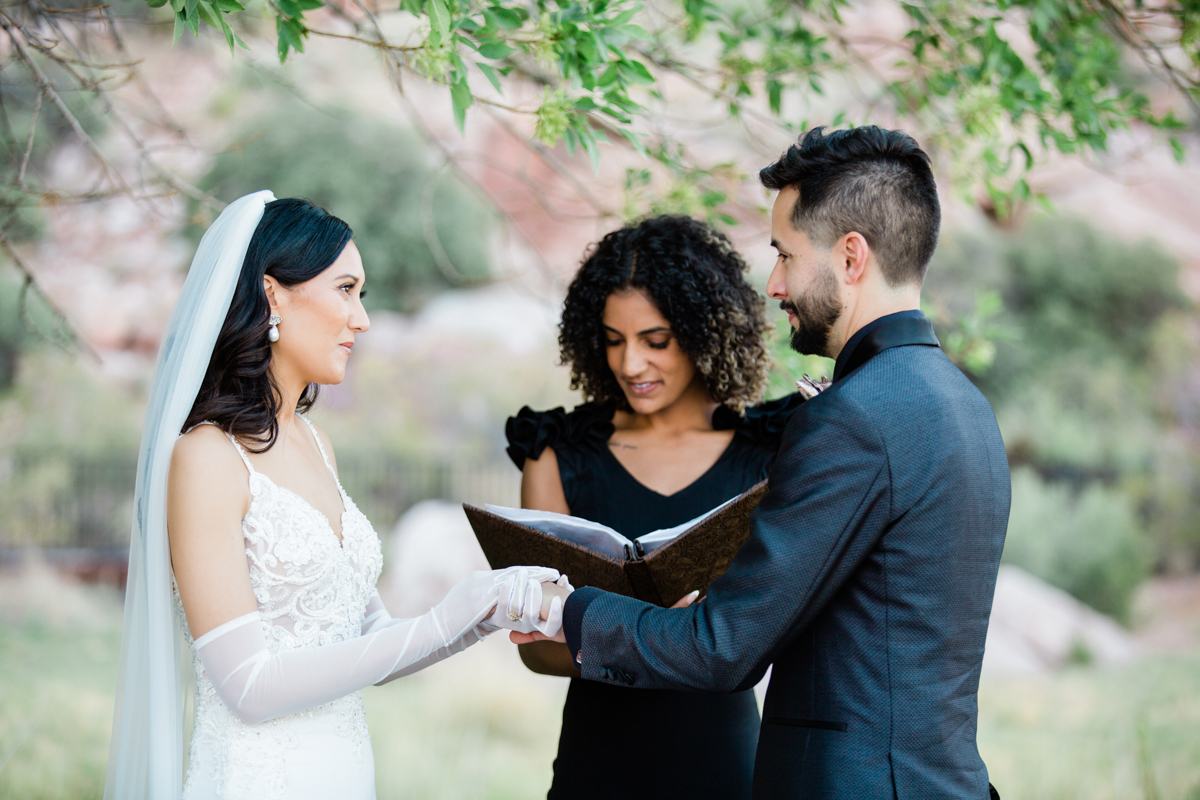 6. Musician, Band Or Wedding DJ
If you want to hire a musician, band or wedding DJ for entertainment during the wedding reception, you should look for one pretty early on.
Like photographers, musicians and DJs can only handle one wedding per day, so they can get booked pretty fast.
7. Hair And Makeup
Is there a specific hair stylist and/or makeup artist that you want to get for your special day? You should book them as fast as you can because they, too, can only be booked for one client per day.
8. Caterer
Next in our wedding vendor order is the caterer, if one is not included with your wedding venue. Catering companies can serve more than one client, so it is not as urgent.
Still, you should book your caterer fairly early so you can pick one that suits your taste and budget.
9. Florist
The florist is an essential part of your wedding. They are in charge of the décor — they will handle your bouquet, boutonniere, centerpieces and other floral decorations.
You will need to find a florist that can make your vision possible.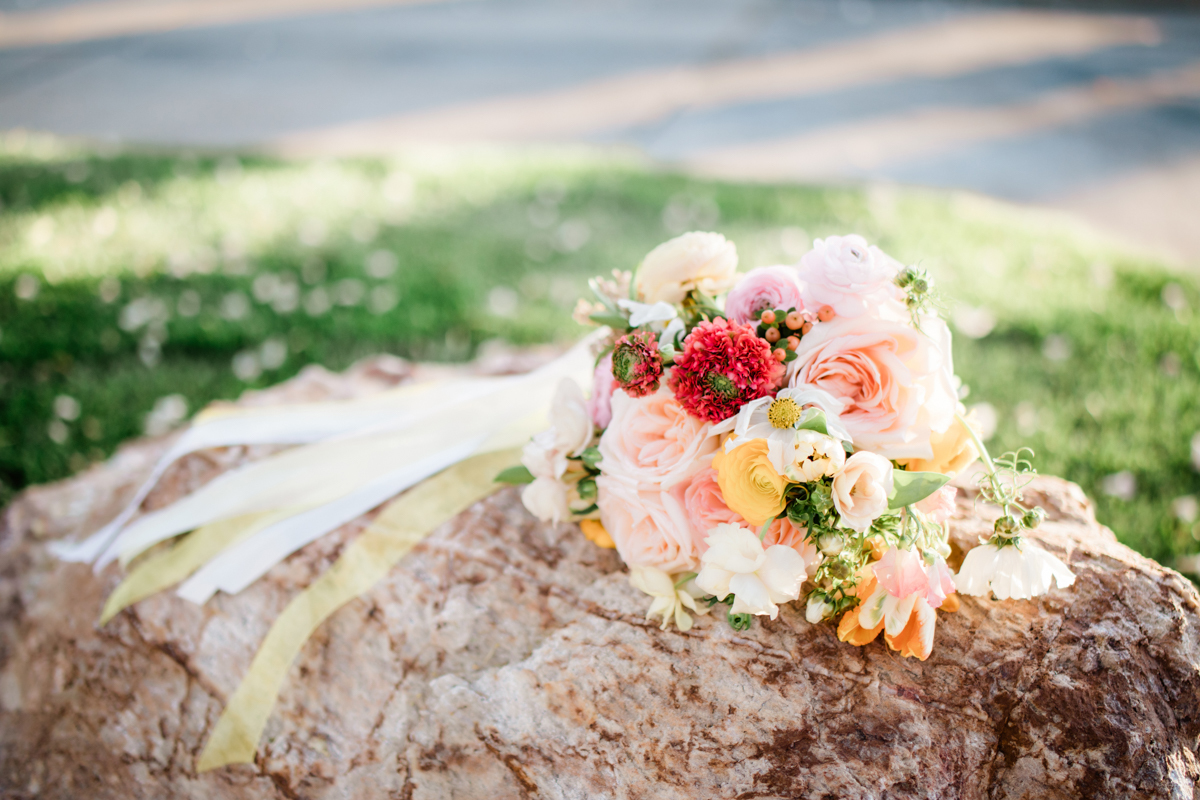 10. Invitations
You'lll need to inform your guests of your wedding date at least two months before your wedding so they can prepare, so you'll need to prepare your invitations about six months prior.
If you're also sending out save the dates, you'll need to prepare even earlier, about eight months before so you can send them out six months before the date.
Invitations take time to prepare, as you need to decide on numerous elements, and then it takes weeks to print and send them out in the mail.
11. Wedding Rings
It's tougher to shop for wedding rings than you may think. You'll find that there are many options and you may need to visit a few jewelers to find the perfect ring for you.
For this reason, you may want to start shopping for wedding rings as soon as you set the major details of your wedding.
But don't wait until the last month to shop. Remember that jewelers also need a lead time of about six to eight weeks to prepare your rings, longer if it's customized or needs to be engraved.
12. Transportation And Accommodation
While most couples book their transportation and accommodations closer to the wedding date, we would suggest booking these as early as possible in certain situations.
For transportation, if holding your wedding during April, May or June you have to consider that you'll be competing with proms and graduations.
Meanwhile, you'll need to consider peak tourist seasons if you're holding a destination wedding.
Wedding planning involves a lot of vendors, but it's more manageable when done in an organized way by the professionals. Cactus Collective Weddings can help you make the planning process stress-free. 

McKenzi Taylor
McKenzi Taylor is America's go-to elopement and micro wedding expert, often featured in small and major media outlets, such as the New York Times. With over 15 years of wedding photography experience, it was after planning her own Las Vegas elopement in 2016 that McKenzi felt her purpose shift into elopement coordination. She started Cactus Collective Weddings soon after in 2017. Since then, she's become a WIPA board member, and has helped well over 1000 couples get hitched in style around Las Vegas, San Diego and Black Hills.