Disclosure: This post may contain affiliate links. Please see our full disclaimer to learn more.
Finding an authentic, genuine and real love isn't easy and neither is finding the words to say "I love you" on your wedding day.
Writing your wedding vows can be a difficult, time consuming and stressful task. This is one speech you definitely don't want to mess up. Luckily, there's a solution. 
In the modern world we're living in, many couples are finding that Artificial Intelligence can be used to write the most genuine words they may ever recite.
If you're pondering using AI to write your wedding vows, then you ought to consider the good, the bad and the ugly of doing so. In this blog we'll go over it all for you, and then offer a super helpful prompt template to use if you decide to delegate this wedding day ritual to an AI program, such as ChatGPT.
And, for those of you who have already decided to go this route, we're going to show you how you can use Chat GPT to write your wedding vows.
While some people are hesitant to hand over their vows to AI, there's really no reason to be. There's actually a lot of human input that goes into the process, and plenty of other people are doing it. 
Keep in mind that unlike petroglyphs on caves or hieroglyphics in Egyptian tombs, the copy that the computer spits out isn't written in stone. Consider it more of a starting point. 
Using AI is  a good way to break writer's block, take the guesswork out of what should be included and can be quickly improved with more and better prompts.
AI's encyclopedic "knowledge" is capable of doing a half-way decent job for you to begin with, and then you can add your human touch and elements of you and your fiance's  shared life experiences to the rough draft it provides.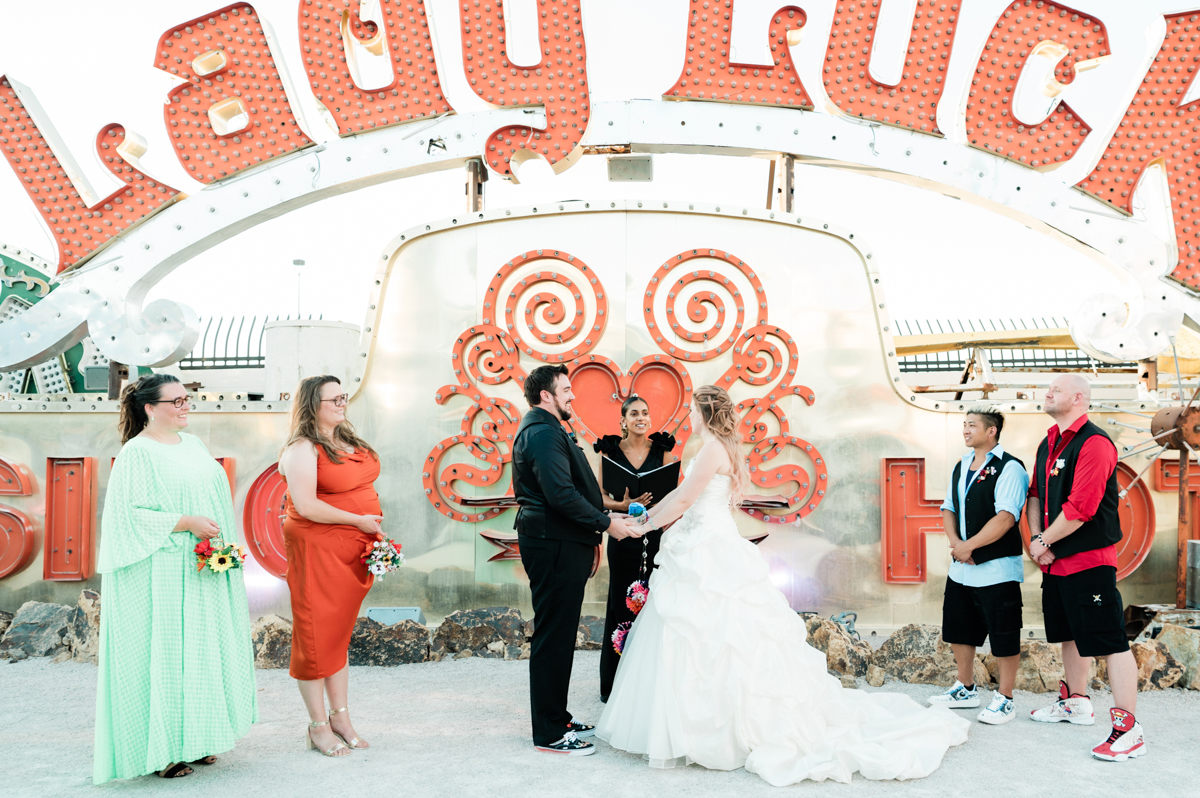 What Is Chat GPT?
Chat GPT is a human trained chatbot that mimics human conversation. It's not that different from Apple's Siri, Google's Alexa… or, going way way back, the Magic 8 Ball.
It was introduced to the world in November of 2022 and has been adapted to zillions of uses since — including everything from writing poetry to making grocery lists for people on restricted diets to writing quarterly reports for business folks.
It's not all sunshine and rainbows, though. ChatGPT does have some skeletons in its closet. And the extensive training and learning this new software has been guided through has produced an intelligent sounding, but not always accurate, "writing" robot.
The AI chatbot can generate compelling written responses to user prompts and offers the promise of helping people get over writer's block, whether it be for an essay, an email or an emotional speech, such as wedding vows.
Is It Okay to Use AI to Write My Wedding Vows?
Ethical questions aside? Sure why not.  Consider being open and honest with your soon-to-be spouse. Here's something to think about; if one person spends hours pouring out their heart to create their vows, and the other person takes only a few minutes, there could be some feelings of resentment.
As with everything related to the use of Chat GPT, it's good to be careful and use a little bit of your own brain power too.
As long as you're prompting it with personal touches, and checking its work, using an AI tool like Chat GPT to write your wedding vows isn't all bad.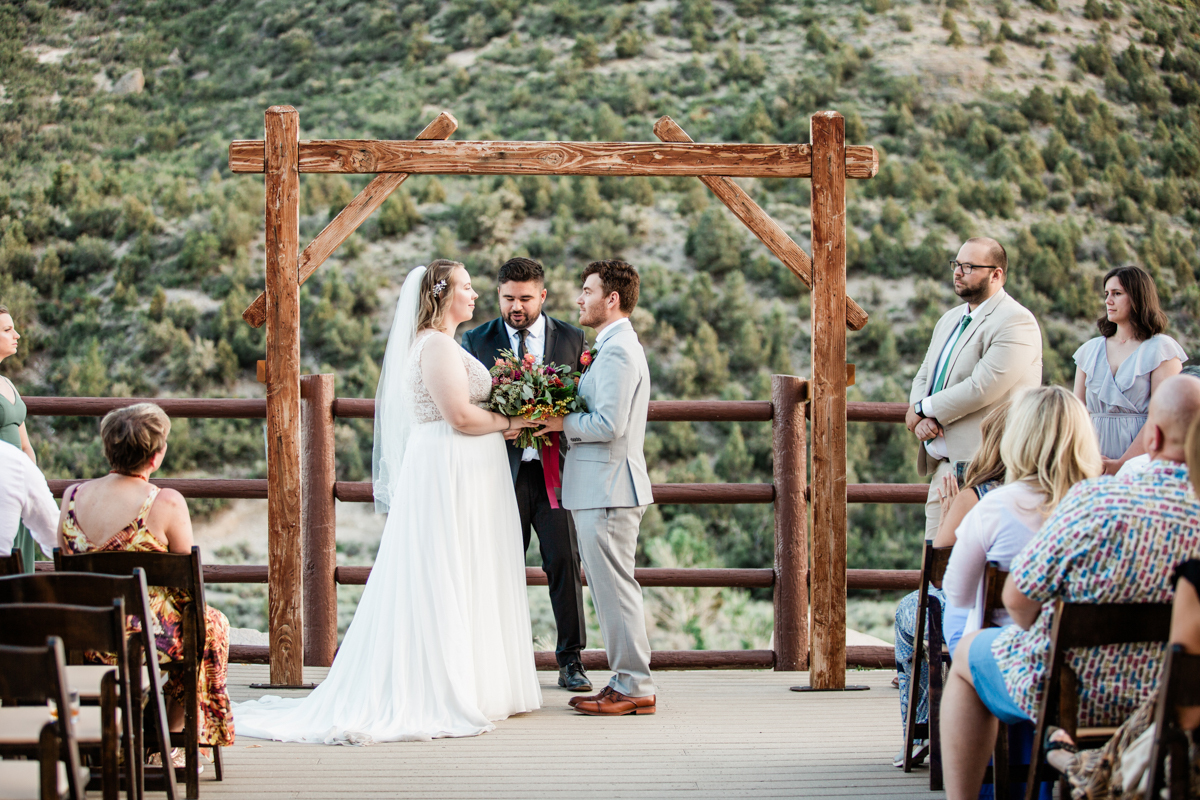 How Do I Use ChatGPT to Write Wedding Vows?
Like any good marriage, Chat GPT works best if you are a good teammate to your partner. If this is your first time getting married then we're willing to bet that you've not written wedding vows before.
So AI, which does a ton of "writing," will be able to bring its expertise to the task, and you can pitch in by providing the personal details you'd like included.
Be sure to add funny anecdotes that might be appropriate, like the story of how you felt when you first met, as well as stuff like the tone of voice you're seeking or how long it should be.
The tool will set you up for ultimate vow-writing success by giving you the scaffolding of what your vows should incorporate, and then you can complete the narrative by adding personal touches.
Prompt Template
Here's a handy template you can use to provide Chat GPT with a useful set of prompts that will produce a passable set of vows. Fill in the Mad Libs-style blanks so that Chat GPT knows more about you.
"Write wedding vows for me!"
"Make them <a certain number of minutes> in length, and keep the tone (insert the tone of your wedding)."
"I'm getting married to (your partner's name) and they are (describe your partner and what you love most about them)."
"We've been together for (how long?) and have done so much together, like (what are some of your favorite memories together?)."
"I want to say something (what mood are you feeling toward your partner?) and express (the one thing you want them to know on your wedding day)."
What Else Can Artificial Intelligence Do?
Artificial Intelligence doesn't stop at wedding vows. The clever people over at ToastWiz have taught it how to write a wedding day toast. It'll cost you a few bucks, but it can handle speeches for everyone who needs or wants to give an eloquent address, including the Best Man, Maid of Honor and parents to the newlyweds.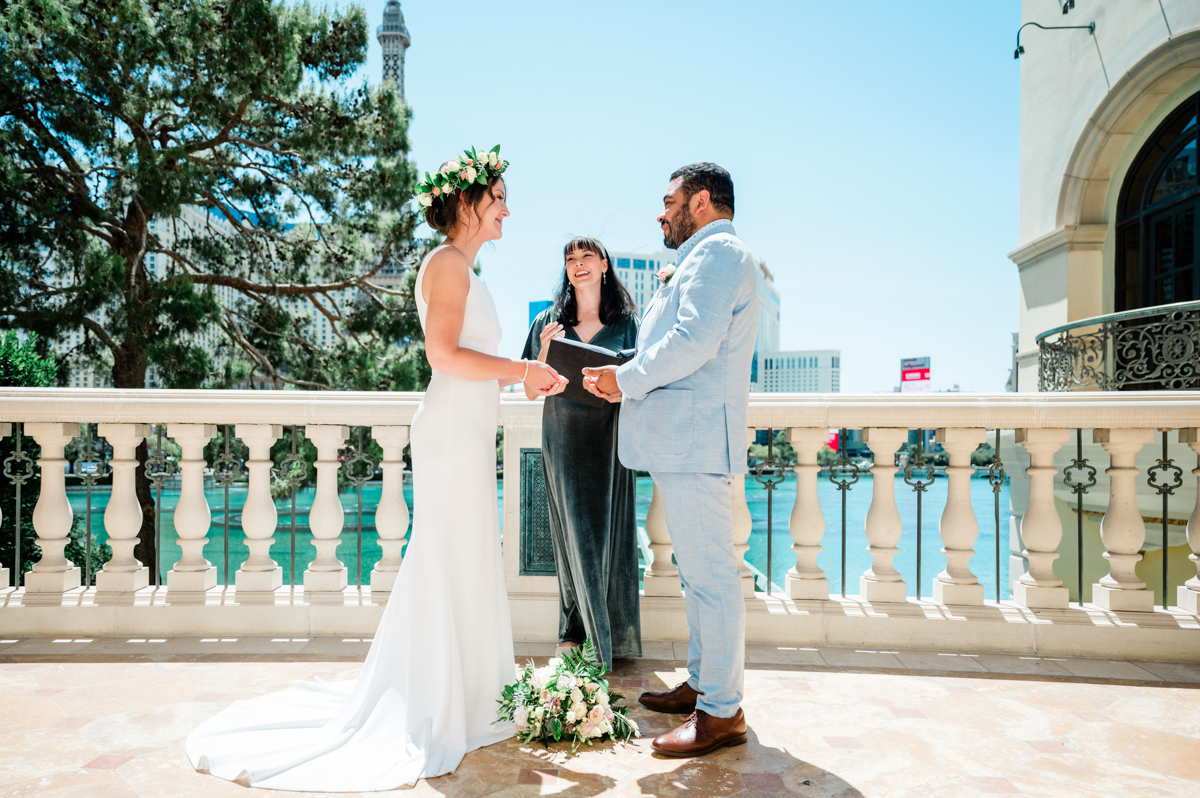 So, can Chat GPT write your wedding vows for you? Yes! And it may make things a lot easier for you. My team and I are all about easy, so we give it our endorsement.
However, if you're still not sure ChatGPT is the way to go, check out our alternative weddings vows blog, which offers some great ideas and inspiration!

McKenzi Taylor
McKenzi Taylor is America's go-to elopement and micro wedding expert, often featured in small and major media outlets, such as the New York Times. With over 15 years of wedding photography experience, it was after planning her own Las Vegas elopement in 2016 that McKenzi felt her purpose shift into elopement coordination. She started Cactus Collective Weddings soon after in 2017. Since then, she's become a WIPA board member, and has helped well over 1000 couples get hitched in style around Las Vegas, San Diego and Black Hills.