Calling All Adventurous Couples
The Black Hills of Western South Dakota boasts some of the most beautiful landscapes of any place on earth. And when it comes to choosing wedding locations, there is no shortage of options.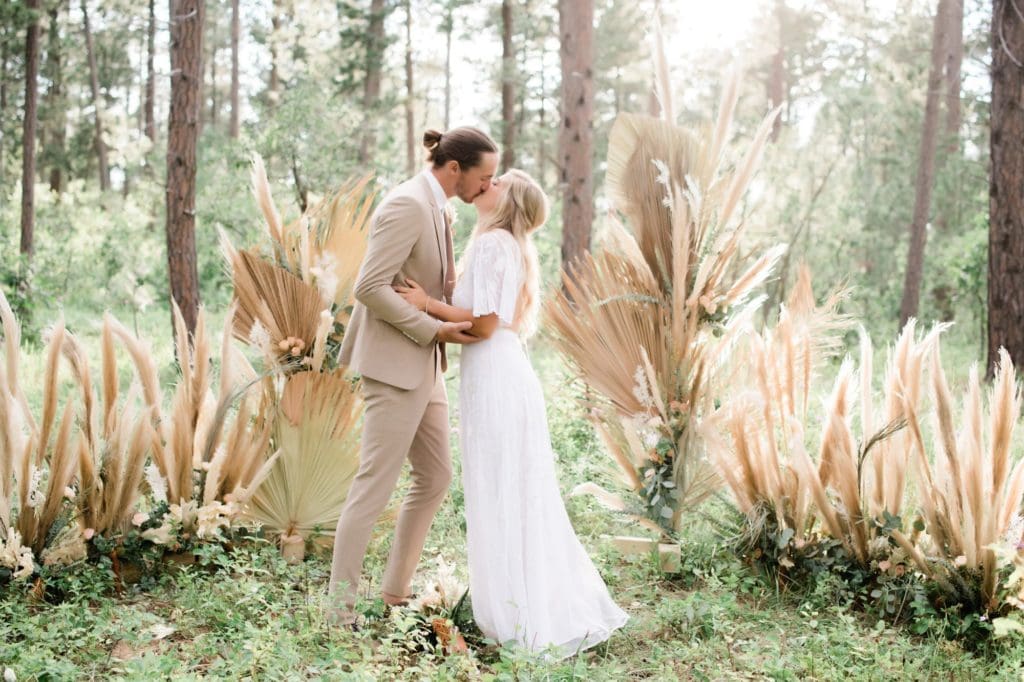 From Memorial Day to Labor Day, Cactus Collective Weddings offers its services to plan and coordinate wedding ceremonies in the beautiful Black Hills and its surrounding areas. Whether you opt for a late May wedding to welcome the warm months of summer, or a September wedding to usher in the spectacular colors of fall, the Black Hills is a perfect spot to say your "I do's."
Black Hills weddings are available Memorial Day to Labor Day.
Personalize Your Collection with Extra Touches
A cake and champagne mini reception, live acoustic ceremony music and eco-friendly décor. These are just a few of the extra flourishes you can book through us so your special day feels extra special. See the full list of options.