Mt. Charleston Retreat Weddings
Unforgettable Micro Weddings Overlooking The Canyon
Take your special day to new heights with Mt. Charleston weddings. Say your vows more than 3,000 feet above sea level, by the peak of Mt. Charleston, surrounded by greenery at The Retreat resort. Mt. Charleston is an unexpected oasis—cool and lush—in the middle of a desert. The venue has an outlandish charm taken straight out of a picture book. No one would suspect you held your wedding just 45 minutes from The Strip.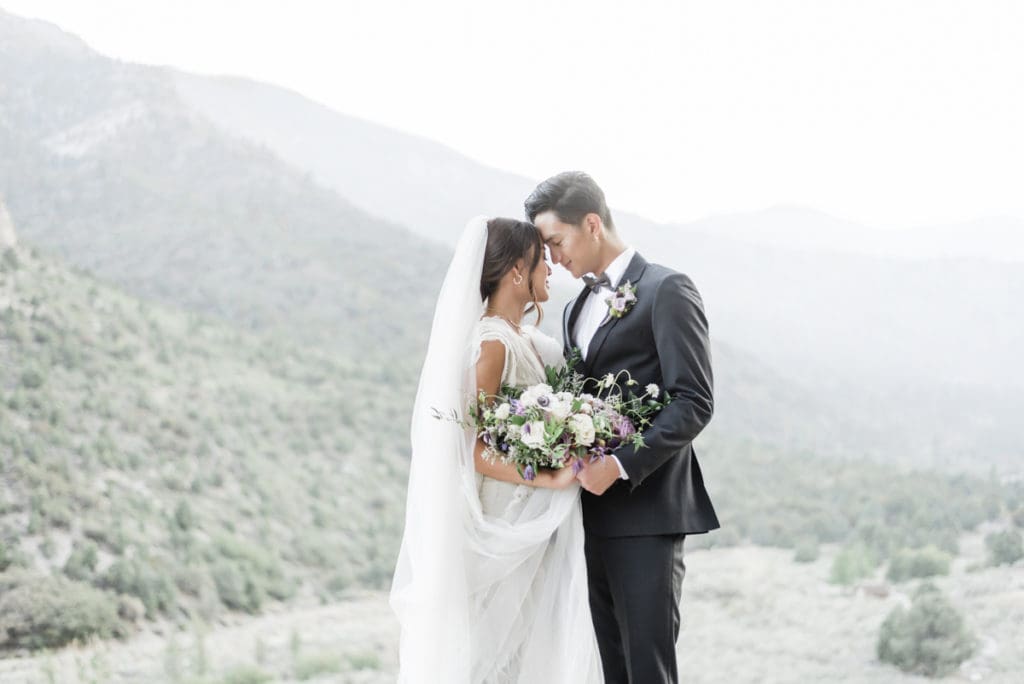 There's a Lot to Love About Weddings at Mt. Charleston
On-site lodging at Retreat at Mt. Charleston
Offers catering for the reception
Cooler summer temps
A 5,100-square-foot event space
Amazing outdoor space overlooking the canyon and surrounding mountains
60 unique guest rooms for overnight stays
Rugged natural setting with fresh air patios
LGBTIQ+ friendly venue
About Our Mt. Charleston Wedding Packages
Plan your perfect wedding without compromise with Cactus Collective Weddings. We work with each couple individually to make sure all big and small details are arranged for your wedding.
We'll handle the professional photography, officiant, bouquet and boutonnière, and the wedding permit along with the wedding venue so you don't have to. Planning a wedding has never been more convenient.
Just the Two of Us
Days: Monday - Thursday
Guests: 0
Photo: 60 Minutes + Editing + Image Rights
Modern Minister
Bouquet and Boutonnière
On-Site Host
Ocotillo
Everything in Just The Two of Us, plus

• Monday - Sunday availability

• Up to 12 guests

• 90-minute photography session
Agave
Everything in Ocotillo, plus

• 13-30 guests
Saguaro
Everything in Agave, plus

• 31-50 guests

• 105-minute photography session
Personalize Your Collection with Extra Touches
A cake and champagne mini reception, live acoustic ceremony music and eco-friendly décor. These are just a few of the extra flourishes you can book through us so your special day feels extra special. See the full list of options.