The intimate, stylish and offbeat destination wedding you want
but didn't know you could have
Cactus Collective Weddings specialize in stress-free destination weddings that suit just-the-two-of-you elopements and small wedding parties of up to 50. All you gotta do is show up and enjoy your day.
Our Award-Winning Wedding Services at a Glance
Venue reservation
Permits
Fine art photography
Professional photo editing
All image rights
Bespoke bouquet and boutonniere
Dedicated account manager
Phone consultations and support
On-the-day ceremony assistance
On site host and guest liaison
Witness
Modern minister
Marriage license assistance
CCW-recommended vendors + management
Ceremony timeline
Wedding reception recommendations on request
Plus, more extra touches and personalizations
Choose the perfect destination wedding package for you and your guests
Take the Stress Out of Wedding Planning
Don't know where to start with planning your elopement or micro wedding? Schedule a free consultation with us and let our experts guide you.
BOOK NOW
A Selection of Our Picturesque Destination Wedding Venues
Plan Your Destination Wedding or elopement in Five Steps
You can't plan a whole wedding in just five steps, can you? We say you absolutely can.
Step 1: Give us the basics
Planning your elopement or micro wedding starts with choosing a package, telling us which venue you desire, and sharing your ideas with our team. Send us this information (using the form below), and within 24 hours you'll get a proposal that includes a quote, digital contract and first invoice.
Step 2: Book your wedding
Like what you see in the proposal? Then you're ready to book. Sign the contract, and make your first payment securely online. Once we've got it, your date is held and our team will start making the rest of the arrangements.
Step 3: Planning and finer details
The wheels are really turning now. You'll get regular emails from us with vendor, ceremony and reception inspiration in and around your chosen destination wedding location. You'll also get balance updates and wedding certificate information relevant to the state you're marrying in. Our team will be on hand via text or email with the answers to your planning questions. And we'll catch up regularly to update you on any permits and vendor bookings we're making on your behalf.
Step 4: Timeline and settling up
Two weeks before your wedding we'll:
send your ceremony timeline
send you an email requesting any final balance payments
introduce you to your booked vendors and on site host (if applicable).
The timeline explains what you can expect to happen before, during and after the ceremony, up to the point you and your guests leave the venue.
Step 5: Your wedding day
On the day itself, you can reach out to us by calling or messaging your dedicated wedding manager at any time. While you're getting ready, your vendors and on site host will prepare the ceremony site. Then, when you and your guests arrive, your host will introduce you to your minister and photographer, and proceedings will start.
Renew Your "I Do"
Whether you're approaching a milestone anniversary or world events forced a low-key marriage close to home, start planning your vow renewal.
SEE HOW
What makes us extra special
High quality photos and editing

We're photographers first, and so beautiful photography and photo editing are at the core of our collections. Clients say the images we take are so good they look like they're straight out of a magazine.

Locations and venues

Our portfolio only includes stylish, desirable and slightly offbeat wedding venues. Why? Because we do weddings differently. And if a permit is needed, we'll handle the paperwork.

Exceptional vendors

The vendors we collaborate with are all known for their reliability and exceptional service at every wedding, as shown by the amazing feedback we get from our couples.

Dedicated team

Drawing on our decades of wedding industry experience, our small but focused team works hard to bring your wedding vision to life so your special day is exactly that – special.
On site host

Unique to Cactus Collective Weddings, our staff of on site hosts complete our company training program before solo-hosting any weddings. No temps or interns here. The highly organized on site host is available for all weddings, overseeing the vendor set up, and take care of you and your guests.

Eco friendly

Our weddings are environmentally friendly, and we're a proud partner of Leave No Trace—an NFP providing education and initiatives so every person who ventures outside can protect and enjoy our world responsibly.

Supporters of marriage equality

Couples of any gender and sexuality are welcome, and we're always educating ourselves on what more we can do to support marriage equality.

Stellar customer service

From initial inquiry through to your special day, when planning your destination wedding we're just a call away at every step.
"I told them what I wanted and showed up at the location. The minister, florals and photographer were already there with everything we needed."
"They made wedding planning so simple. We loved how our photos turned out as well."
"I felt extremely hesitant at first with trying to plan a wedding from Charlotte NC to Vegas. But Cactus Collective Weddings eased all of my worries. They are so responsive, and everyone you talk to puts your fears to rest."
"Going with Cactus Collective Weddings was one of the best choices we made. There were no hidden costs. Every vendor they recommended was professional and amazing."
"Ginger was friendly, knowledgeable, and accommodating. She promised us their team would handle most of the big details for the ceremony with lots of add-on options to customize or focus on things that were important to us."
"Cactus Collective covered every base and gave us the most beautiful day. I would recommend them to anyone looking to do a Vegas wedding."
"Traveling from the east coast for an elopement was a bit scary, but CCW made all of that a breeze. I never had to worry about a thing."
"I can't recommend this company enough. Whether it's their elopement or regular wedding packages, you won't regret it. They provide everything, and you won't beat the breathtaking photos and settings."
"All I wanted was something beautiful and low maintenance, and the team helped me achieve exactly that."
Blog and Pod
Destination wedding tips and more from the Cactus Collective Weddings team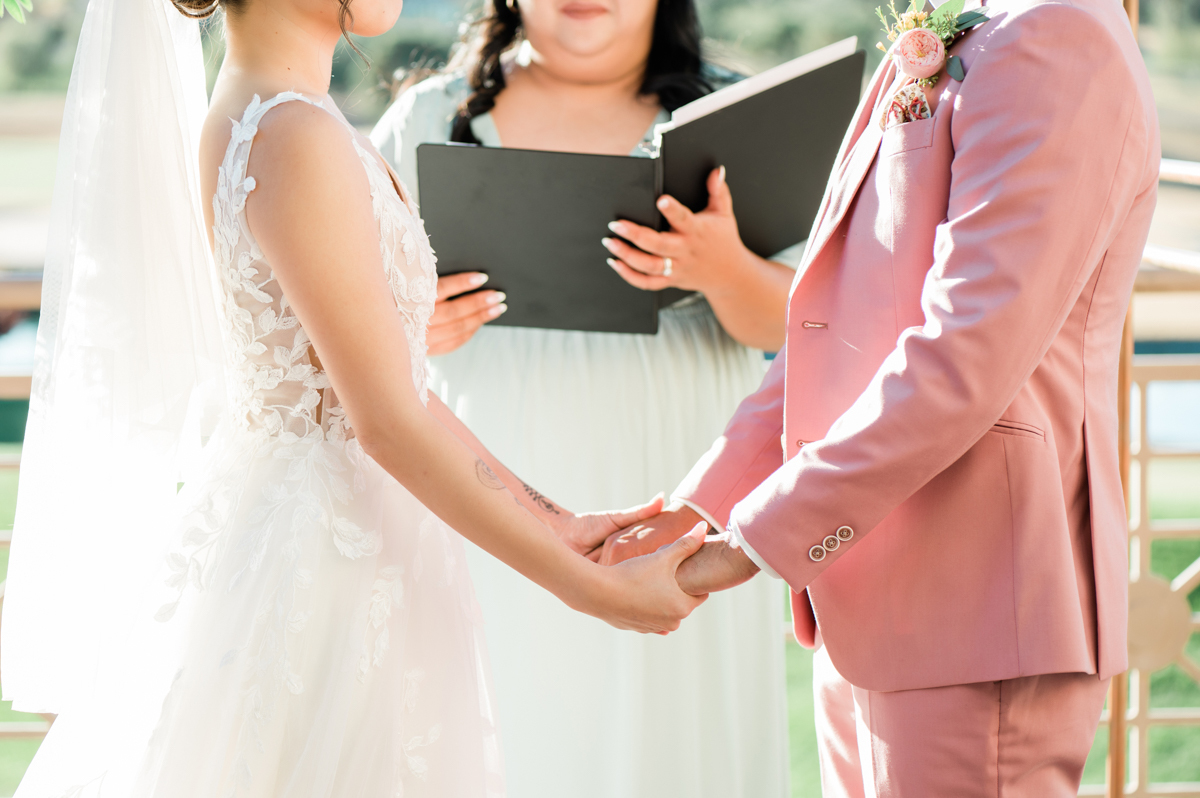 Save you and your sweetheart valuable time as you plan your wedding. Save over 300 hours with these wedding planning tips.
read more