Disclosure: This post may contain affiliate links. Please see our full disclaimer to learn more.
Your wedding photos will be the most valuable keepsakes from your wedding, so you should be extra selective when choosing a wedding photographer.
Nowadays, it's easy to research and compare top wedding photographers since you can visit their websites, check their portfolios online and reach out to them through email.
Check out these questions to ask potential wedding photographers to ensure you hire the best fit for your wedding.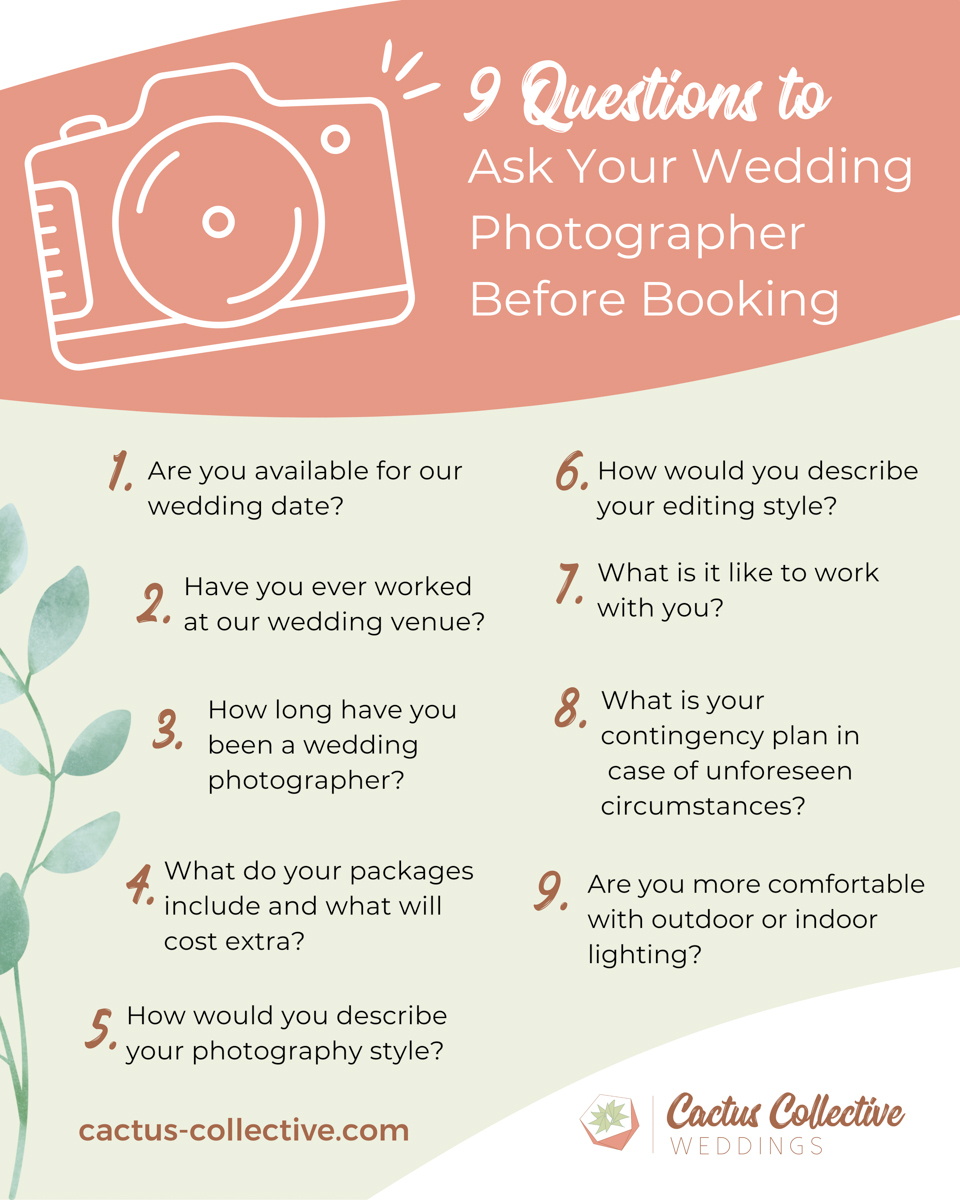 Frequently Asked Questions About Wedding Photography Services
1. How much should I spend on a wedding photographer?
For the majority of couples, one of their top expenses is the wedding photographer. Professional wedding photographers typically charge somewhere between $724 to $2000 for a basic wedding photography package.
Remember that the quality of the photos you will get is largely dependent on the price you pay since experienced photographers tend to charge more.
2. Does a wedding photographer own the photos?
Federal law states that wedding photographers do have the sole right to the photos they take from your wedding, which means they can use them for marketing purposes.
There are some exceptions here; however, such as in the case of a private elopement, talk with your photographer about your privacy.
In most cases, photographers will give the couple a print release along with the contract. This print release allows you to use the wedding images for personal use.
3. What is usually included with a wedding photo package?
Time coverage (usually 1-, 4-, 8-hour or unlimited)
Editing and retouch
Print release
Digital copy of the images
Prints
Additional shooters
Travel fees
Additional shoots requested (i.e., engagement photoshoot, pre-wedding photo session, etc.)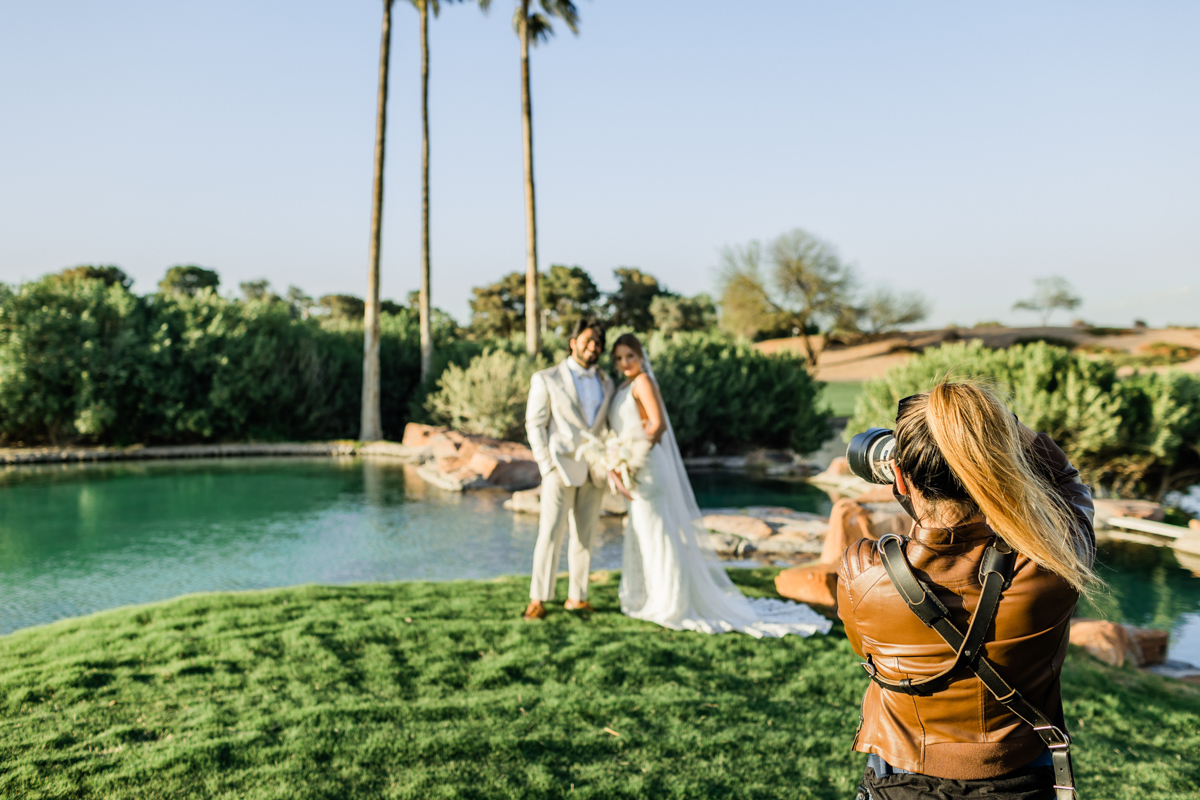 9 Questions To Ask Your Wedding Photographer
1. Are You Available for Our Wedding Date?
It's important to ask this right away to ensure that they are available not only on the date but also at the time of your wedding.
This will allow the photographer to check their schedule before you begin asking other questions; you don't want to waste each other's time if they're not available on your wedding date.
2. How Long Have You Been a Wedding Photographer?
This question targets the photographer's credentials and experience. There are different types of photography, and a great portrait or landscape photographer will not necessarily be a good wedding photographer.
A seasoned wedding photographer not only knows how to take great wedding photographs but also knows the type of photos to take to complete your wedding memories.
So, when you ask this, make sure to check how long they have been a wedding photographer and how many weddings they have covered.
3. Have You Ever Worked at Our Wedding Venue?
Professional wedding photography involves navigating a wedding venue and a sea of guests to take good wedding photos.
Familiarity with a venue is definitely a plus. If they have shot a wedding at your venue, they'll have a better idea of how to better go about it to get the most and the best photos during the event.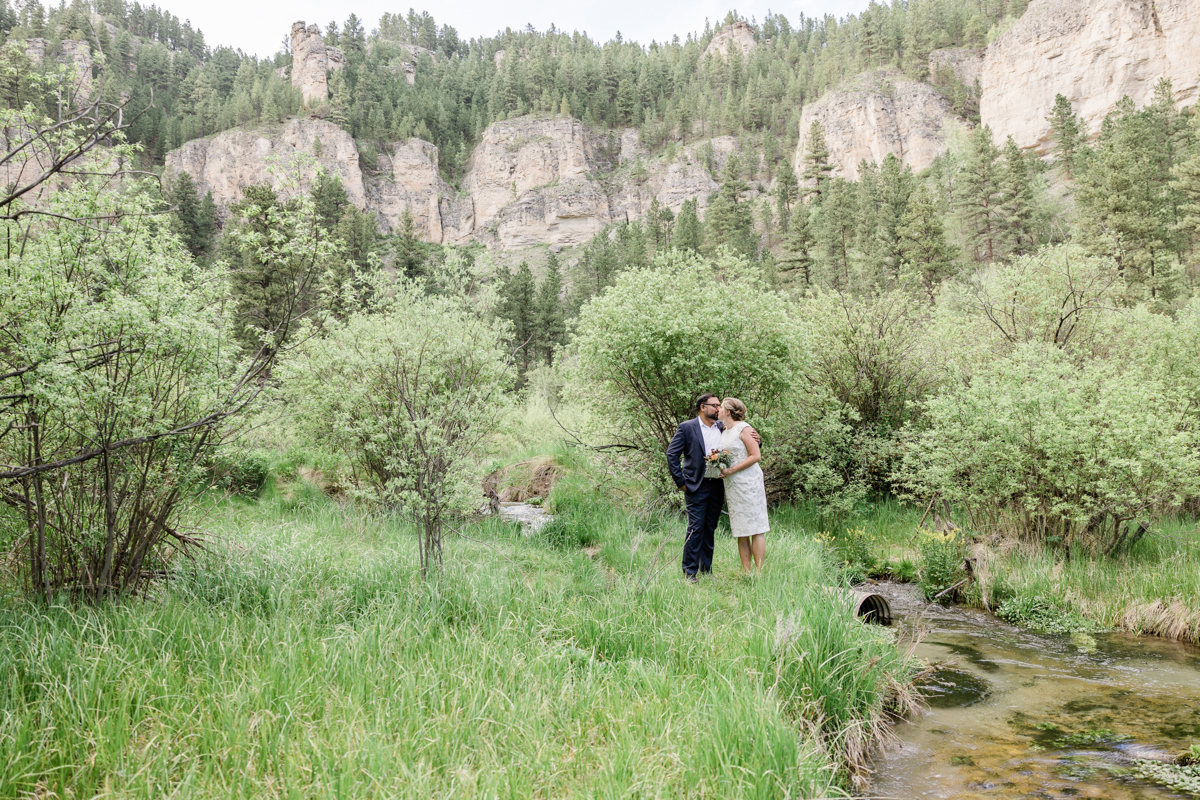 4. What Do Your Packages Include and What Will Cost Extra?
Most photographers' packages are detailed on their website. However, certain details may not be available.
Likewise, there may be some services or features that you want to add. You should ask them about additional fees, so you can compare with other photographers.
5. How Would You Describe Your Photography Style?
This question will give you an opportunity to discuss with the photographer the vision and aesthetic you want for your wedding photo and see if the photographer's style will match with it.
This is an important element to evaluate so that you don't find yourself disappointed if the photographer's style is different from your expectations.
6. How Would You Describe Your Editing Style?
Wedding photographers often include editing and very little retouching to keep the couple's natural looks. However, it is important to keep in mind that each photographer has their own editing style.
Regardless of the type of editing you want for wedding photos, you should clarify with the photographer the degree of editing they do so that you are both on the same page.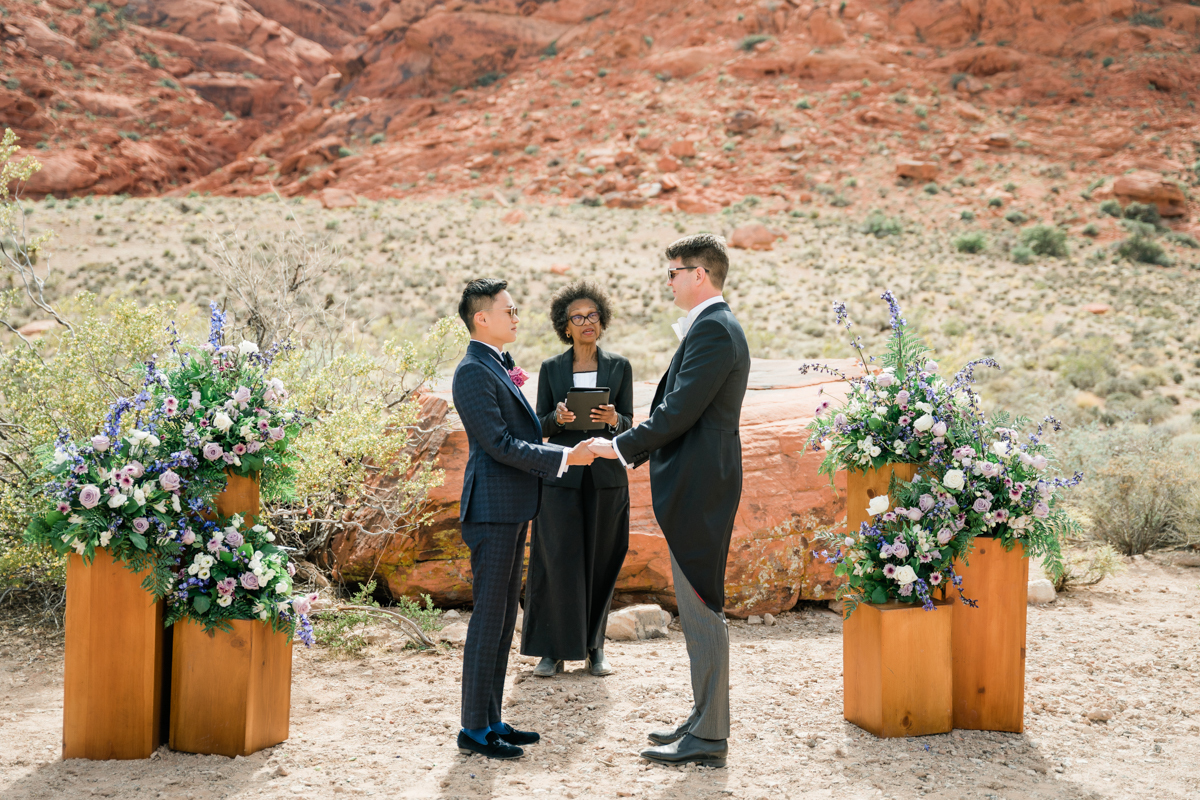 7. What Is It Like To Work With You?
You should find out how the photographer works while covering real weddings.
Do they blend into the background? Do they work with guests to direct them in posing for pictures?
This should tell you what kind of experience you and your guests will have with the photographer.
8. What Is Your Contingency Plan in Case of Unforeseen Circumstances?
It's always a good idea to have backup plans for your backup plans when getting married.
Anything can happen, so there is the potential for unexpected circumstances to arise that could prevent a photographer from being present.
A professional wedding photographer should have contingencies for emergencies, including technical issues and inclement weather.
9. Are You More Comfortable with Outdoor or Indoor Lighting?
This is another one of the questions to ask a wedding photographer before hiring them. If your wedding venue is an outdoor venue, your photographer should be comfortable, amazing even, at shooting with natural light.
Conversely, if you are getting married in an indoor event, your photographer should be great at shooting with indoor lighting.
One Final Tip for Hiring a Wedding Photographer
Understandably, many couples prioritize the cost of the wedding photographer.
Working with a professional will make a world of difference not just in terms of the quality of photos but also in the experience of working with them.
Download our interactive checklist of questions to ask when speaking with a photographer!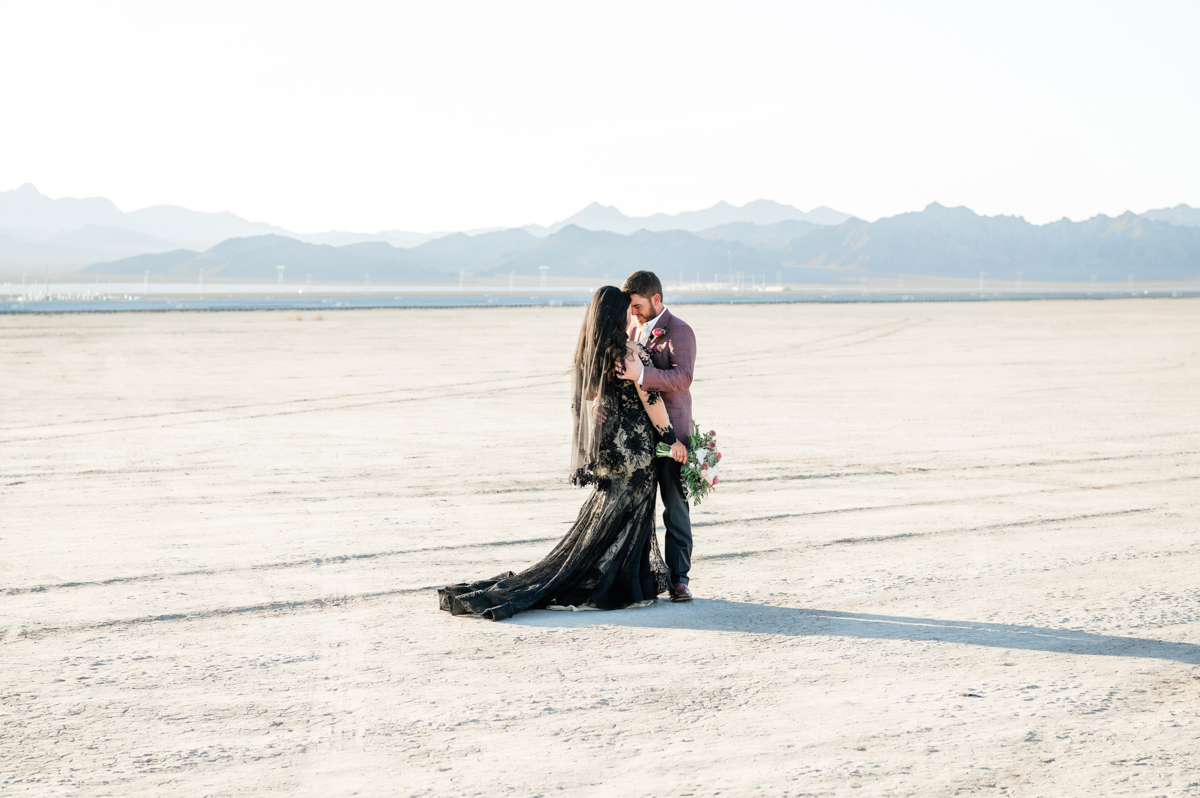 McKenzi Taylor
McKenzi Taylor is America's go-to elopement and micro wedding expert, often featured in small and major media outlets, such as the New York Times. With over 15 years of wedding photography experience, it was after planning her own Las Vegas elopement in 2016 that McKenzi felt her purpose shift into elopement coordination. She started Cactus Collective Weddings soon after in 2017. Since then, she's become a WIPA board member, and has helped well over 1000 couples get hitched in style around Las Vegas, San Diego and Black Hills.