Now booking!
Rodeo inspired weddings in Vegas by Cactus Collective
Now booking!
Rodeo inspired weddings in Vegas by Cactus Collective
Tie the knot or renew your vows during the Wrangler National Finals Rodeo 2023
The 2023 Wrangler National Finals Rodeo rides into Vegas December. While the competitors and performers gear up for the show, here at Cactus Collective Weddings we're looking forward to creating your ideal rodeo wedding in Vegas.
Perfect backdrops for your Rodeo inspired wedding
We're not usually ones to brag but when it comes to Western-themed weddings Vegas has the scenery you're looking for. Red Rock Canyon, Valley of Fire and Cactus Joe's are just a few of our available cowboy-esque locations.
Imagine, sunset-soaked red desert rocks adding stunning natural color to your special day. Or after saying "I do" in a charming white chapel, stepping out as a married couple into a lightly frosted desert garden and Joshua tree forest.
The choice is yours.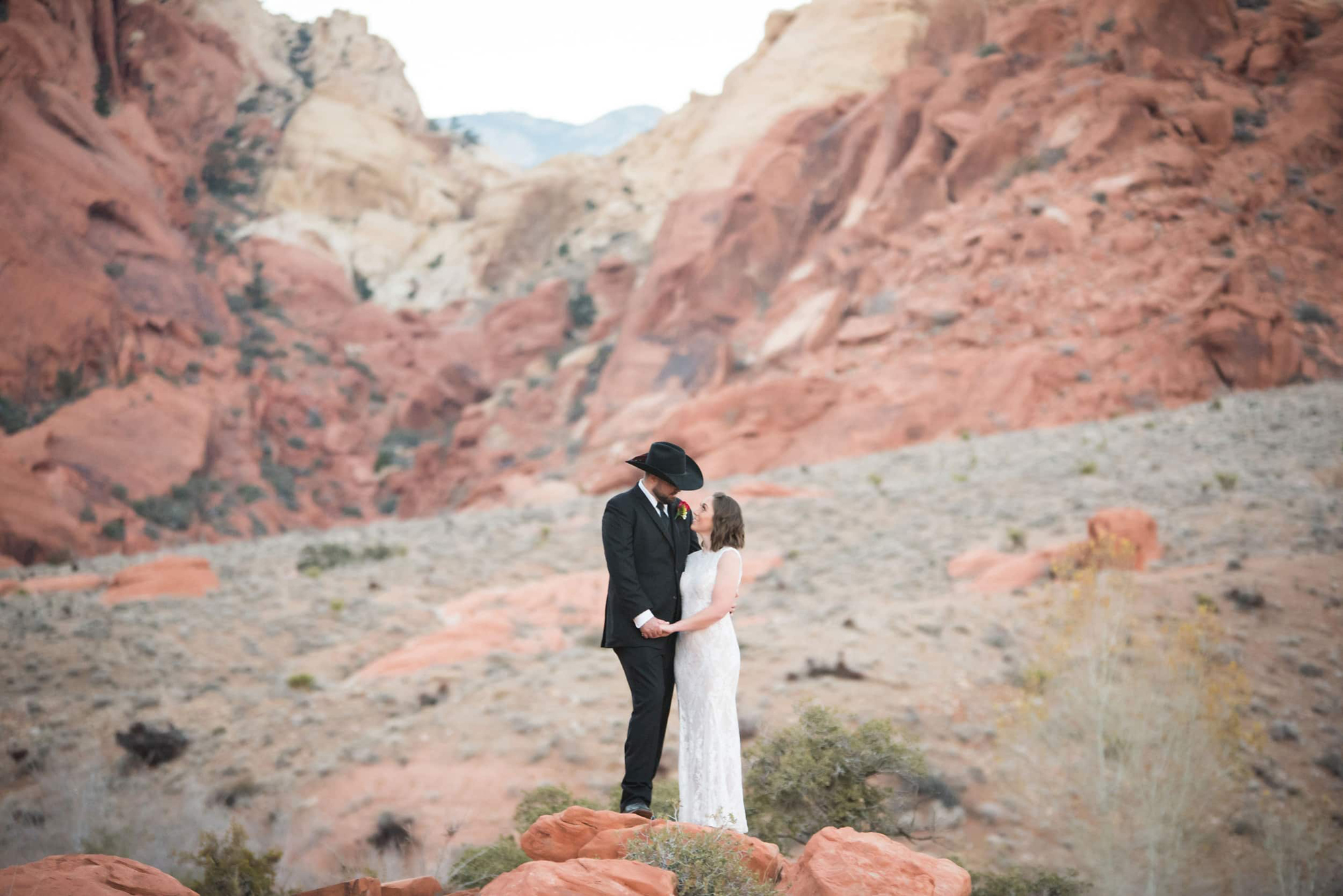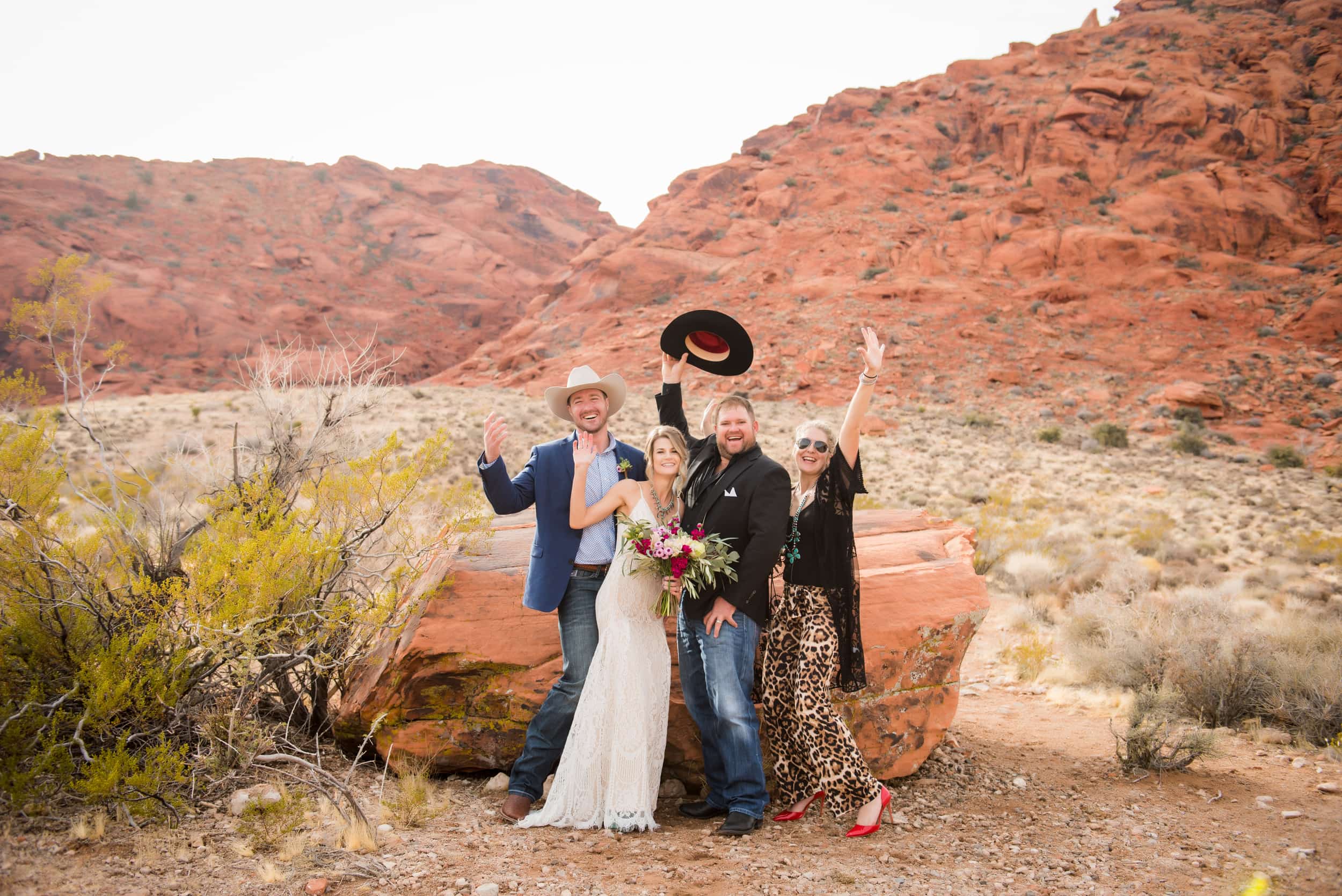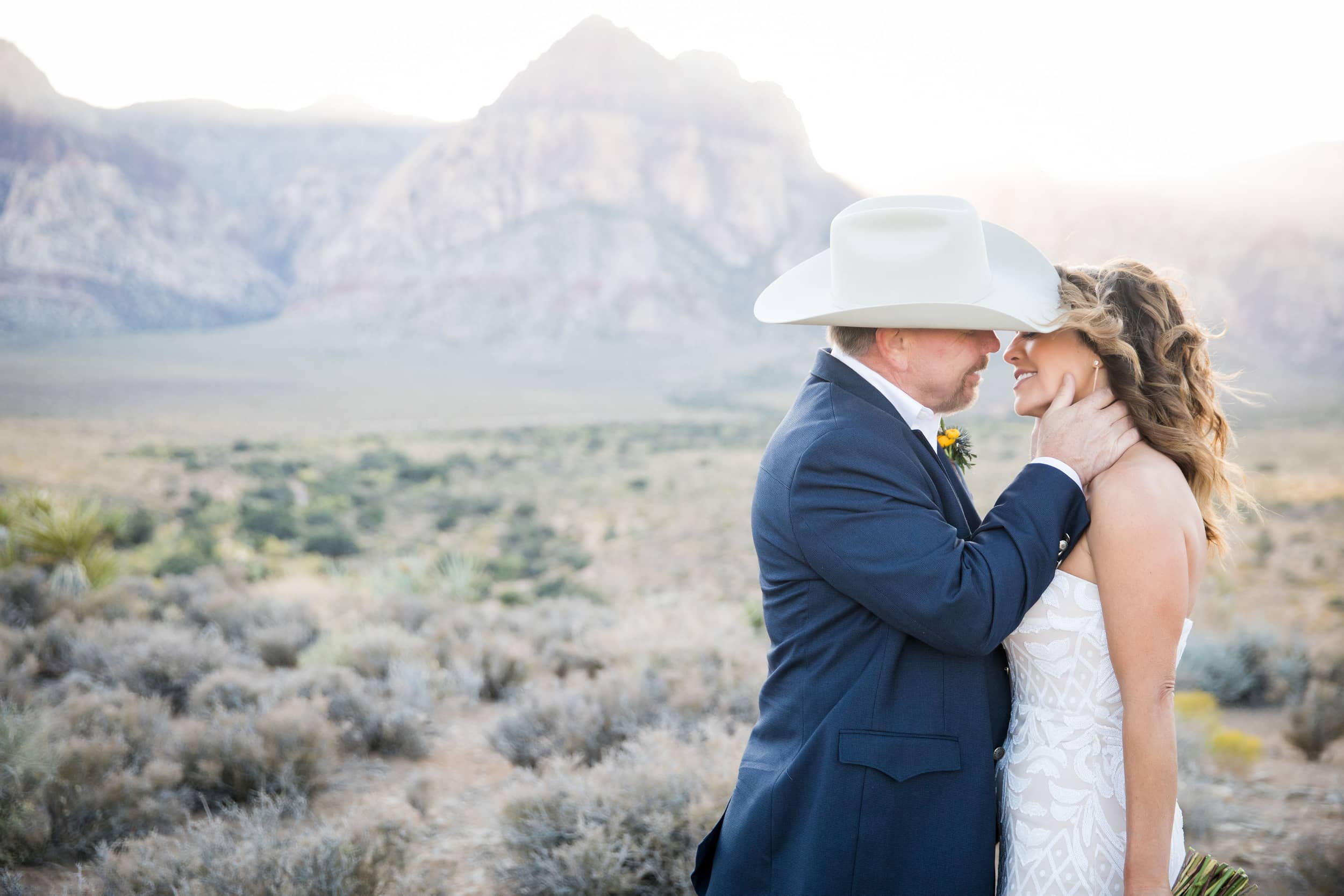 While your beautiful Nevada desert location sets the scene, we do more. After all, it's the little Wild West touches that complete the picture.
Bring your dream cowboy wedding to life
Extra touches like a striking succulent bouquet, or live covers of your favorite country tunes bring some of that rodeo spirit straight to your Vegas desert wedding.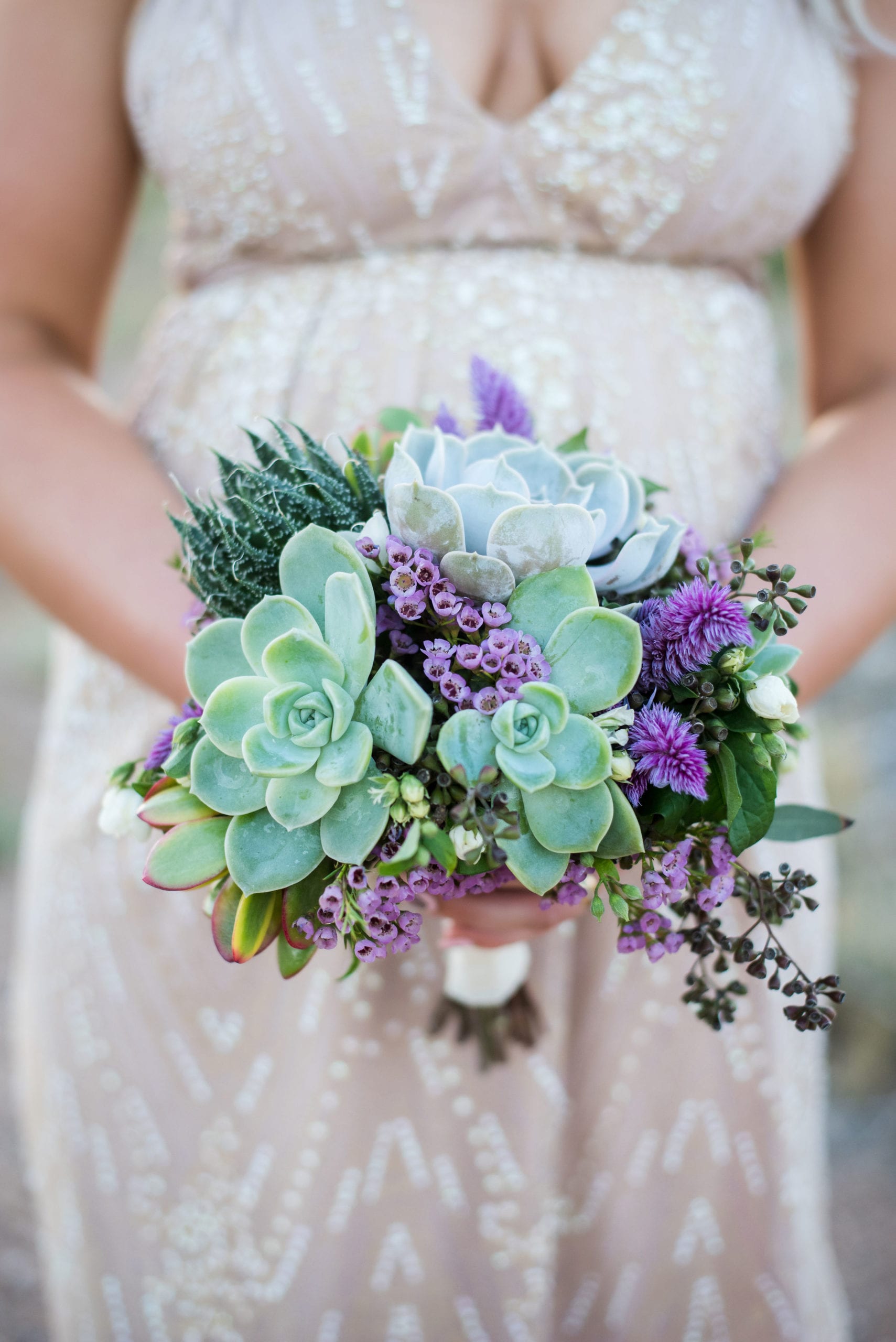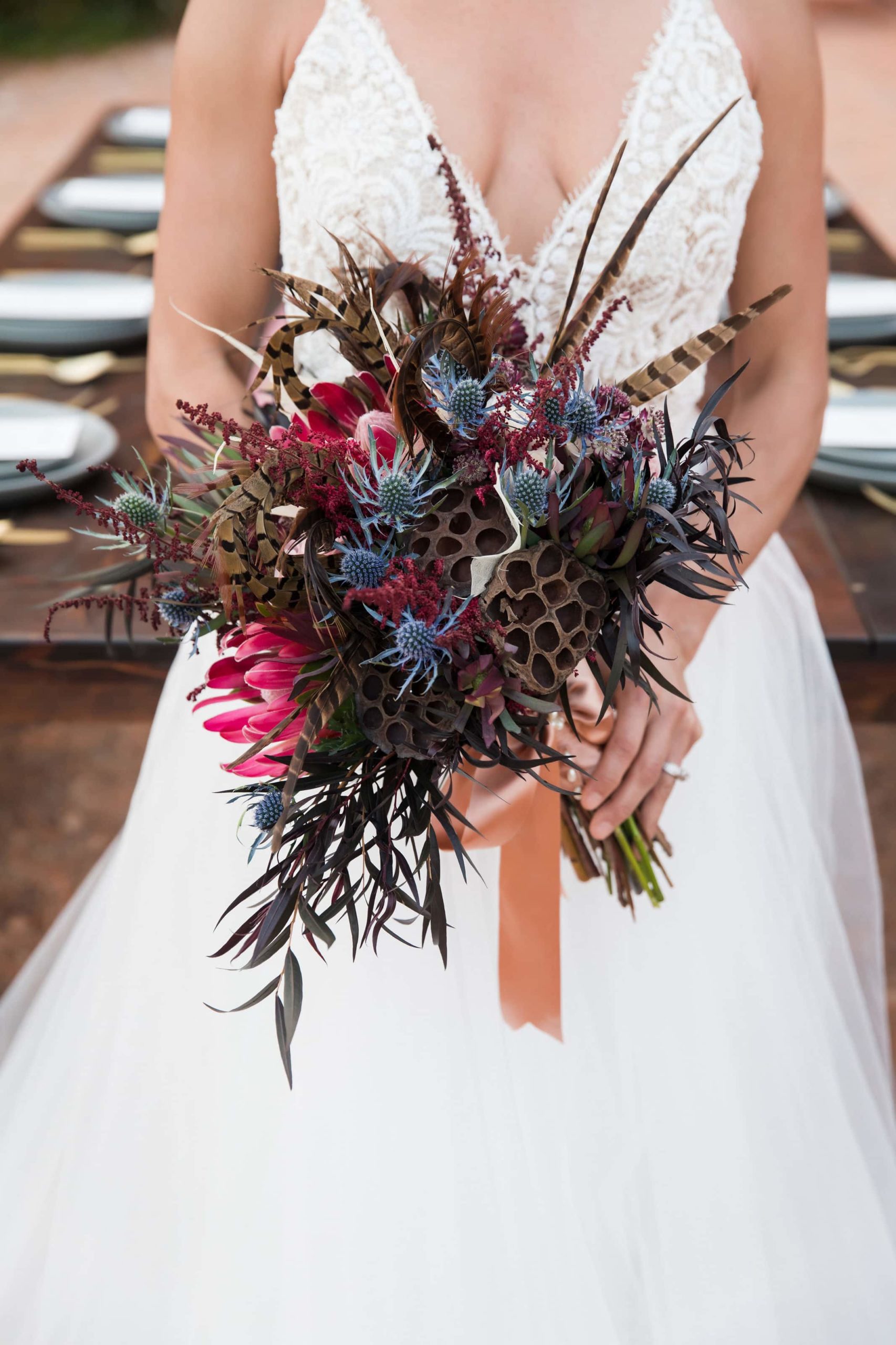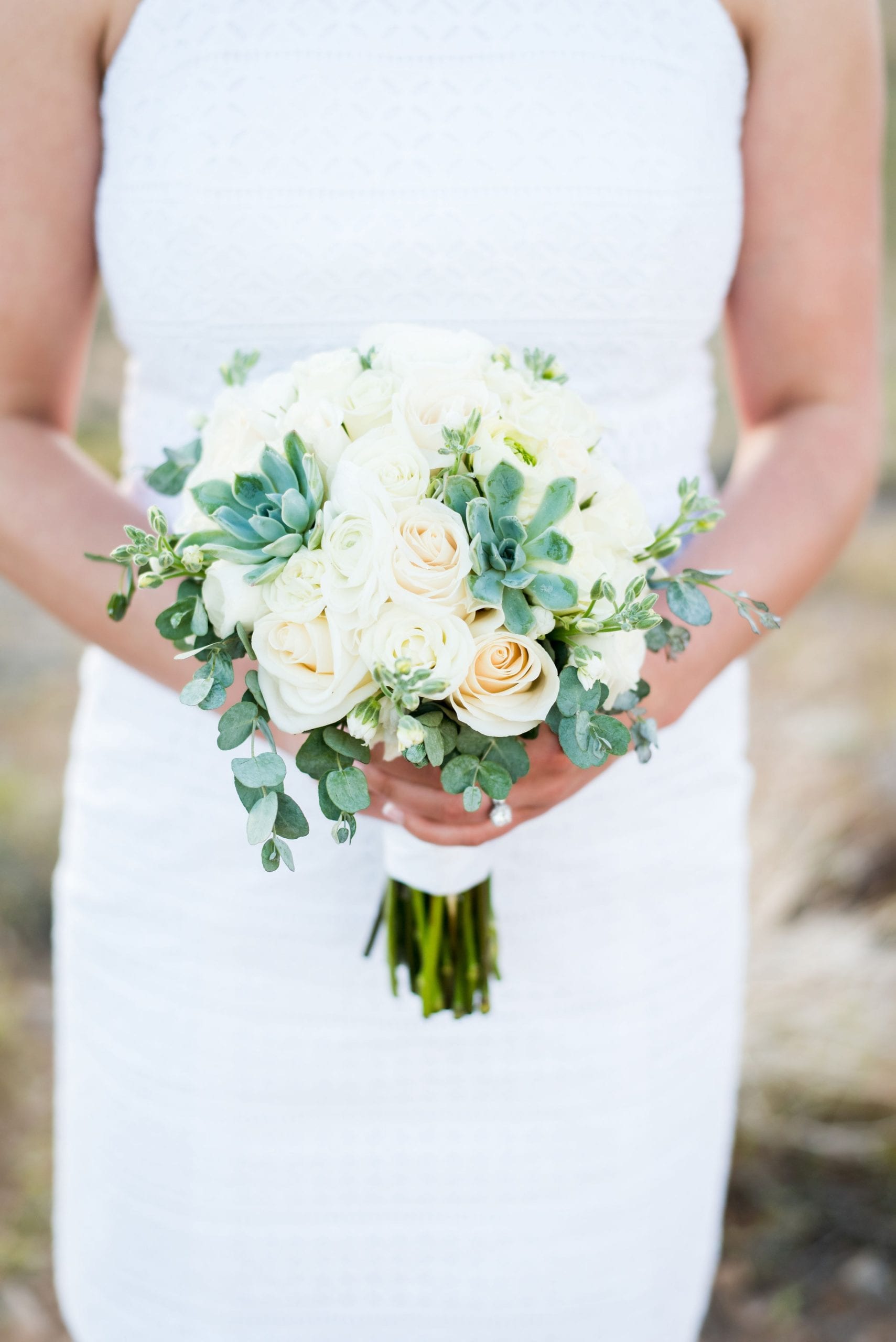 And of course, if you choose to get wed in your smartest Stetson, favorite cowboy boots, or best denim our professional Vegas wedding photographers will capture the special details that make your rodeo wedding uniquely you.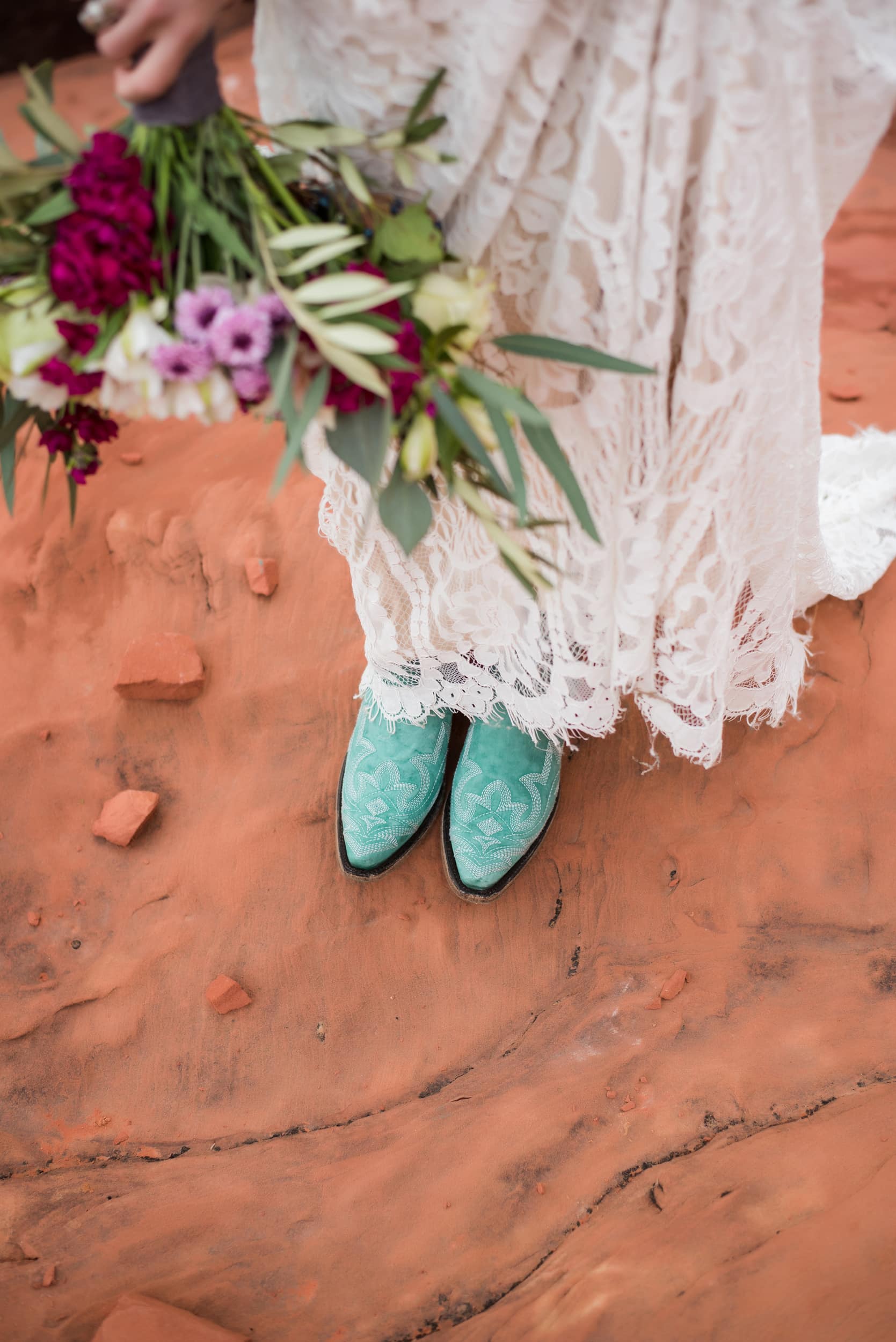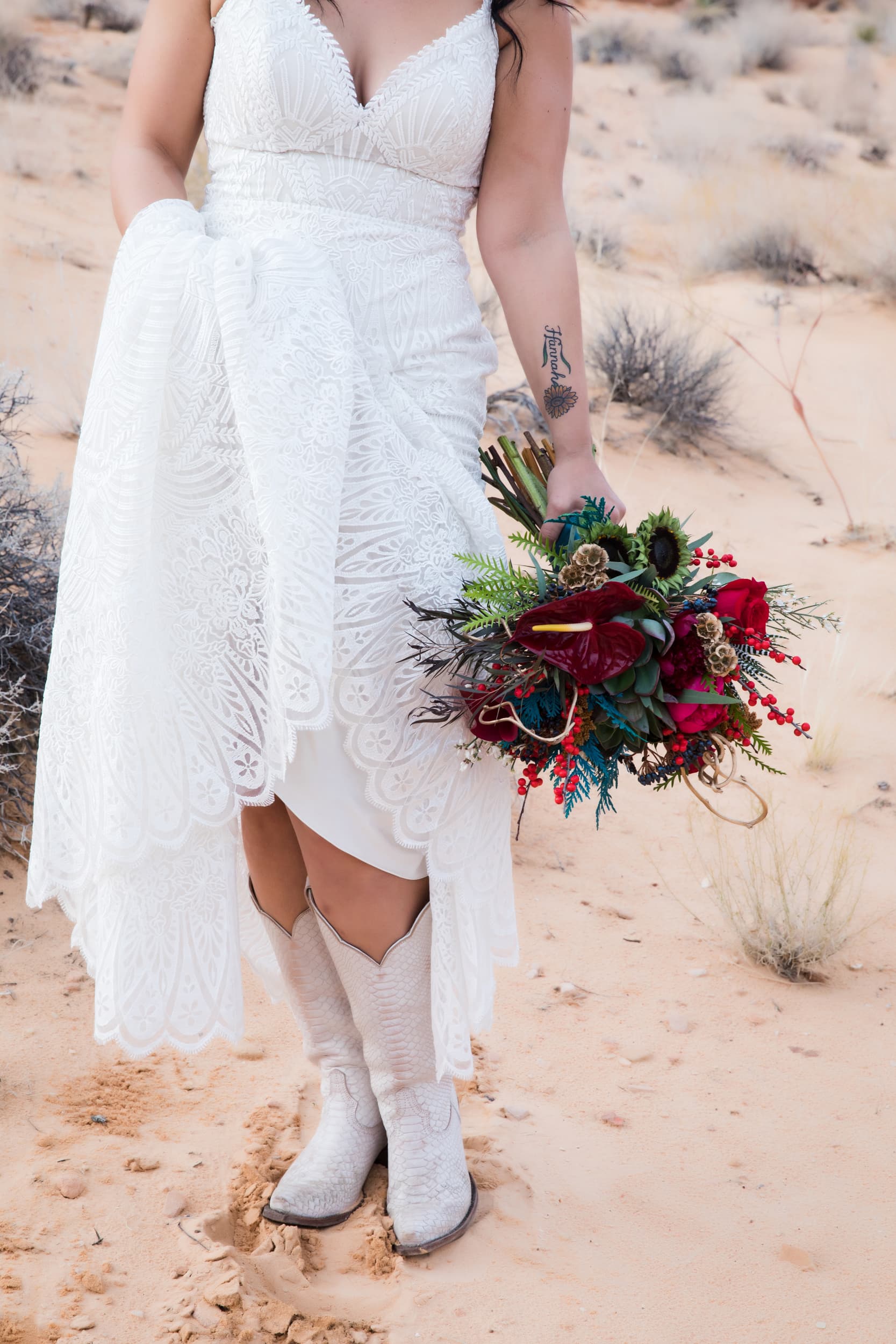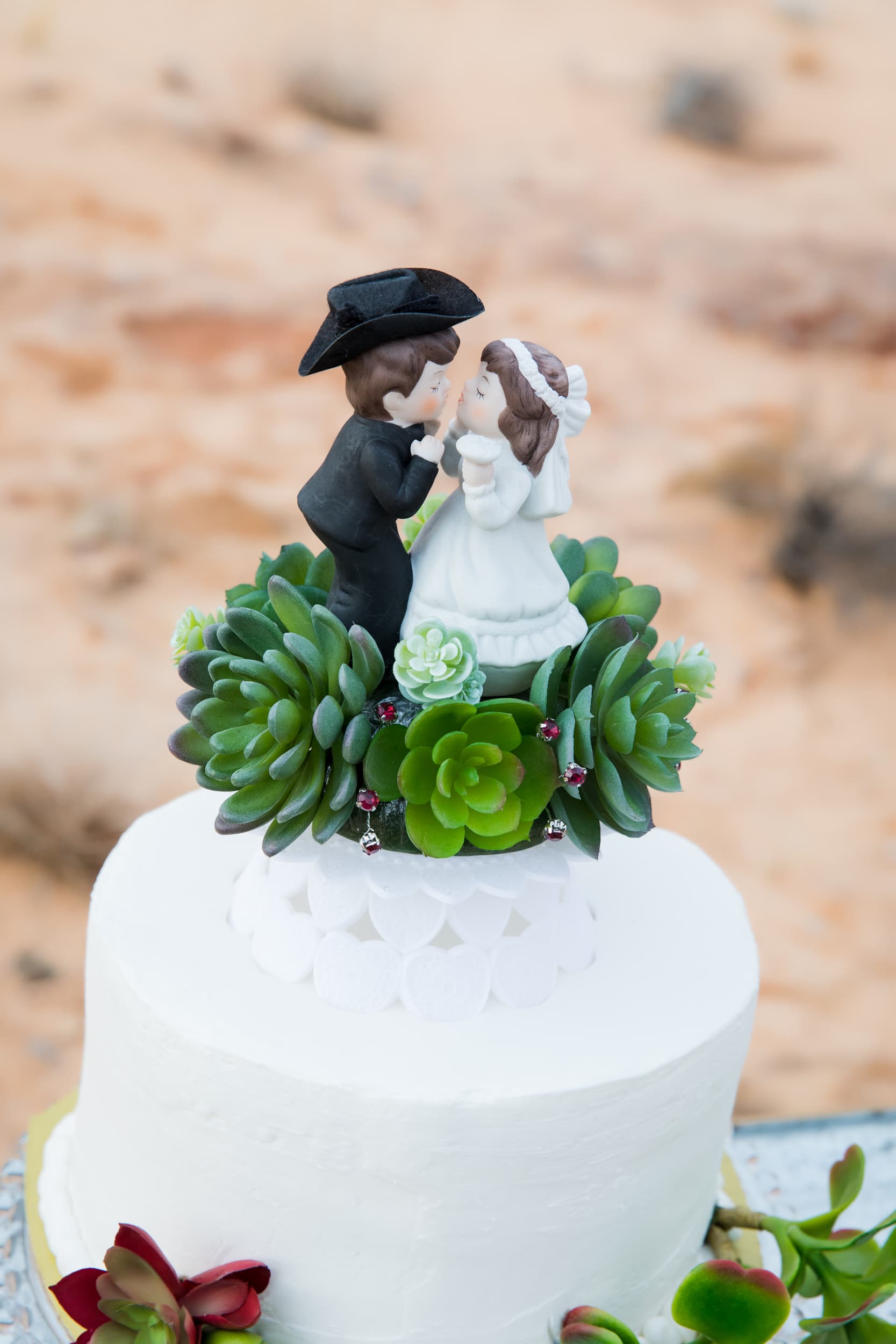 The ideal time for your rodeo wedding
There is lots to see and do over the 10-day NFR celebrations and competition. It's a busy time and we don't want you to miss a thing. So, at Cactus Collective our aim is giving you the best of both worlds: a beautiful, memorable celebration that's the extra special bit of your NFR 2023 experience.
Packages For Your Rodeo Inspired Wedding or Elopement
Everything You Need For A Stylish
Wedding, In One Affordable Package
Forget spending hours trawling the internet looking for each piece of your wedding puzzle. Book a Cactus Collective Weddings micro wedding or elopement, and we'll fit the pieces together for you so you get the complete picture straight out of the box.
Choice of offbeat, modern venues
Wedding photos included
Forward-thinking officiant
Florals for you and your partner
Find The Right Package For Your Wedding
Just the Two of Us
Days: Monday - Thursday
Guests: 0
Photo: 60 Minutes + Editing + Image Rights
Modern Minister
Bouquet and Boutonnière
On-Site Host
Ocotillo
Everything in Just The Two of Us, plus

• Monday - Sunday availability

• Up to 12 guests

• 90-minute photography session
Agave
Everything in Ocotillo, plus

• 13-30 guests
Saguaro
Everything in Agave, plus

• 31-50 guests

• 105-minute photography session
Please note: Cactus Collective has no agreement or affiliation with the PRCA. Information about NFR events in this article and the invitation to contact us in relation to booking a wedding during the rodeo is for your information. 'NFR weddings' and similar terms refer to the time of the event and scheduling. It does not imply any relationship between Cactus Collective and NFR.