Disclosure: This post may contain affiliate links. Please see our full disclaimer to learn more.
Their Story
Chad and Kylie credit God for bringing them together one fateful night at the popular Copperfields bar in Kearney, Nebraska. Kylie spotted Chad winning at shuffleboard and instantly fell in love with his red beard. Once they started talking, they never stopped and have been together for 8 years!
One night when Kylie came home after a long day of work she entered the living room to see Chad kneeling with a ring. She was so stunned she fumbled for a bit causing Chad to start to get up. Kylie told him he couldn't get up until she said yes, which she quickly did after composing herself.
Kylie found her perfect dress at Nebraska Bridal with the help of her mom, mother in law and best friend. She knew she didn't want something poofy and wasn't thrilled with the first several options she picked when suddenly, Chad's mom found this dress and it fit like a glove.
Chad's grandmother provided her custom fur coat from the 70's as the perfect accessory to finish off the look. She also gave her a sixpence from the year she married Kylie's grandfather making for a very sentimental moment.
She looked to Etsy for all the finishing touches. Her garter was found on Love Forever Bridal and her bridal wedding band was from Irresistibly Minimal. Little Bits of Cool had the perfect shoes for her big day. Etsy truly is one of the best sources for any bride-to-be!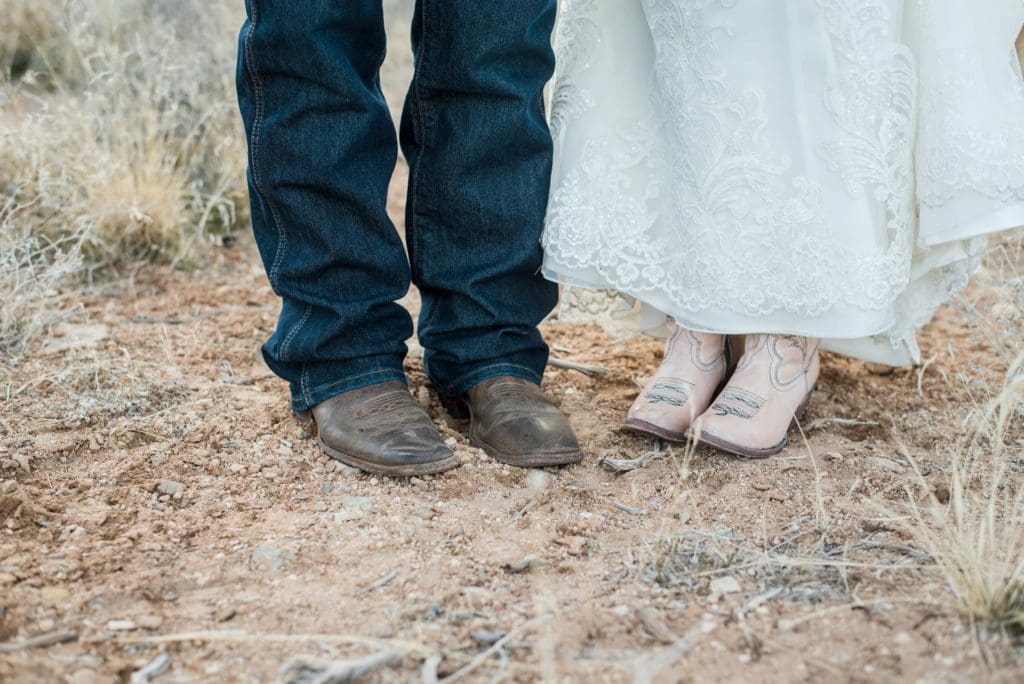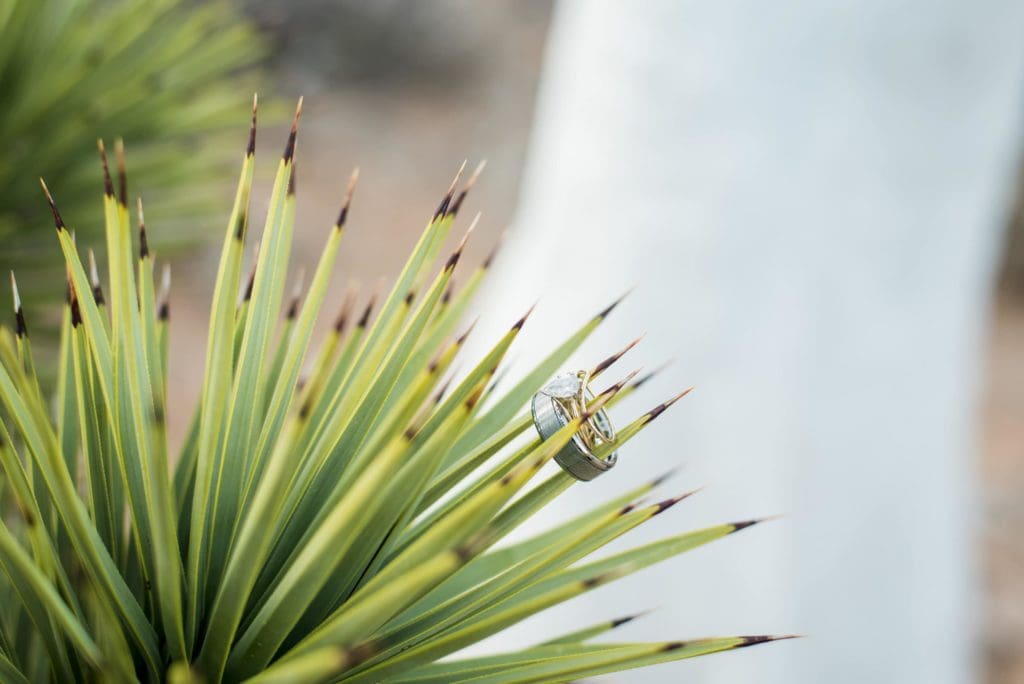 They chose Red Rock Canyon Overlook to have their ceremony and made their lives easy by using all Cactus Collective vendors. Kylie had this to say:
"Smooth Bride's was absolutely fabulous!!! Loved my hair and makeup. I've never felt so beautiful! Elite Transportation was also nothing short of amazing! They upgraded us and even stopped at the Las Vegas sign on the way back to Luxor so we could get pictures! We ate at Camelot Steakhouse in Excalibur and the service and food was excellent! They even gave us a free bottle of champagne! The entire ceremony was absolutely perfect. The scenery, the company, the pastor did a phenomenal job! Her words were perfect and so soulfull! We were absolutely thrilled and the whole experience could not have gone better!"
The couple decided to have a first look at their hotel which made for a great moment as friends and family looked on and got pictures and videos to commemorate it. Once they got to the Red Rock Canyon Overlook they marveled at the beauty of the location and had a ball taking pictures. "The photographer was AMAZING! I loved seeing Chad's face light up all day. It all felt so right and peaceful," said Kylie.
Kylie and Chad are a great example of how amazing your wedding day can turn out when you let us handle all the details for your big day. When you remove the stress of planning everything you get to simply enjoy your day and your time together. Kylie and Chad had this advice to other couples getting married:
"Do a Vegas Wedding!!!!! Go through Cactus Collective! Use their preferred vendors! Don't stress about what other people think you should have; do what works for you and keep it simple. Remember at the end of the day it's you and your love. That's all that really matters."
We love giving couples this kind of experience and were thrilled to be a part of Kylie and Chad's big day. If you are looking to get married in Vegas contact us and let's start planning your amazing adventure!
Explore Red Rock Canyon Wedding Packages
McKenzi Taylor
McKenzi Taylor is America's go-to elopement and micro wedding expert, often featured in small and major media outlets, such as the New York Times. With over 15 years of wedding photography experience, it was after planning her own Las Vegas elopement in 2016 that McKenzi felt her purpose shift into elopement coordination. She started Cactus Collective Weddings soon after in 2017. Since then, she's become a WIPA board member, and has helped well over 1000 couples get hitched in style around Las Vegas, San Diego and Black Hills.