Disclosure: This post may contain affiliate links. Please see our full disclaimer to learn more.
A good party is fun and engaging, and the best way to have fun is to play some games that get everyone involved. If you're throwing an engagement party and need some ideas, then check out our list of games!
We've even put together a free printable of engagement party games, which has all the pieces you need to play each game on our list. Enjoy!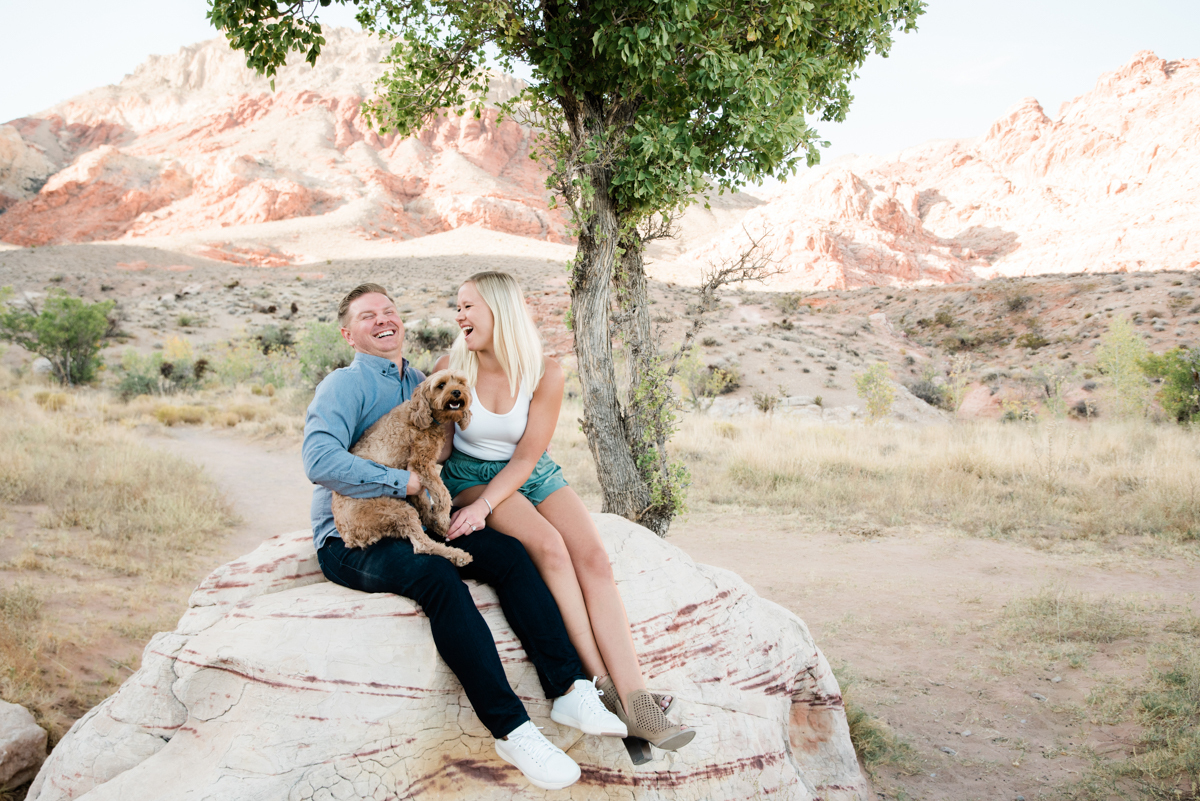 Ring Hunt
Before the party, hide a bunch of (probably toy or plastic) rings around the venue or party room. Have your guests search for them throughout the night and give a prize to the person who finds the most.
Variations include placing a sign at the entrance that explains the rules, so that the most observant of your group can get a head start, or announcing it to everyone out loud so they all have a fair chance.
The Nearly-wed Game
Make this classic move faster on party night by sending the couple your list of questions to answer about one another ahead of time. Request that they send you their responses separately, without discussing them with one another!
When the party comes around, the host will then read each question from your list and have each half of the couple take turns guessing how their partner responded. Then compare those guesses to what they actually said about each other. Hilarity ensues!
Whoever has the most points at the end of the game knows their partner the best and is declared the winner!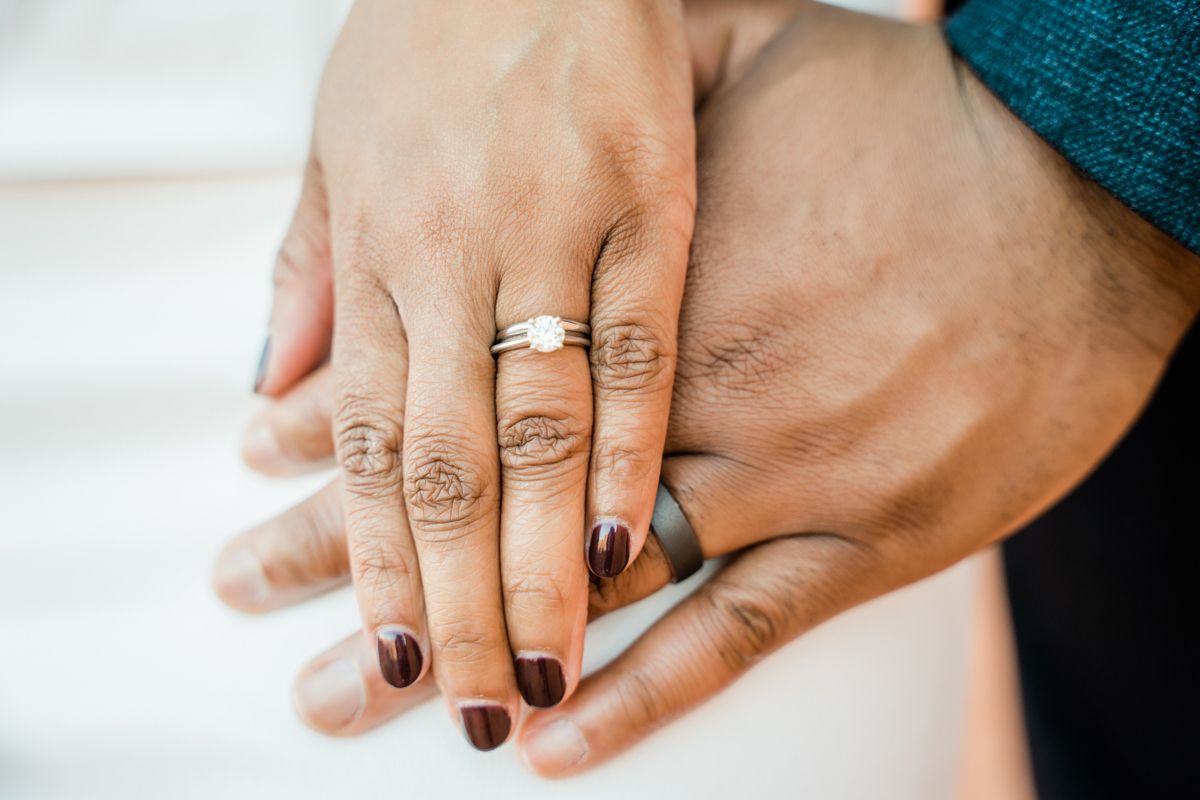 Engagement Jeopardy
Don't make this too difficult.
First, dispense with the need to give your answer in the form of a question.
Secondly, everyone can play if you go full trivia night style instead of gameshow style. People can play as a team or as individuals.
Make three rounds of trivia questions, with the first round about partner one, the second round about partner two, and the third round about the couple.
Have six subcategories for each round with five questions in each category. For example, round one might have "College Days," "At The Movies," "Vacations," "Growing Up" and "Remember That One Time" as categories.
Throw in a Final Jeopardy-style question for a bonus round or as an equalizer with wagering points earned up to that point.
Make the game your own, because we all know no one can truly fill Alex Trebek's shoes. This could turn into an all night affair if you try to go gameshow style, so just hand out score sheets for each round.
Memory Lane
Have each guest write down a memory they have with the couple. The memory cards are then read aloud, and the couple will try to guess which guest wrote the memory.
This one can be scored as a two team contest — the couple versus the guests. When the couple is stumped, the guests get a point. If the couple gets it right, they get a point.
You may want to let the couple win this one, so don't pull out the most obscure memories in the bank. Either way, it's a fun way to walk down memory lane.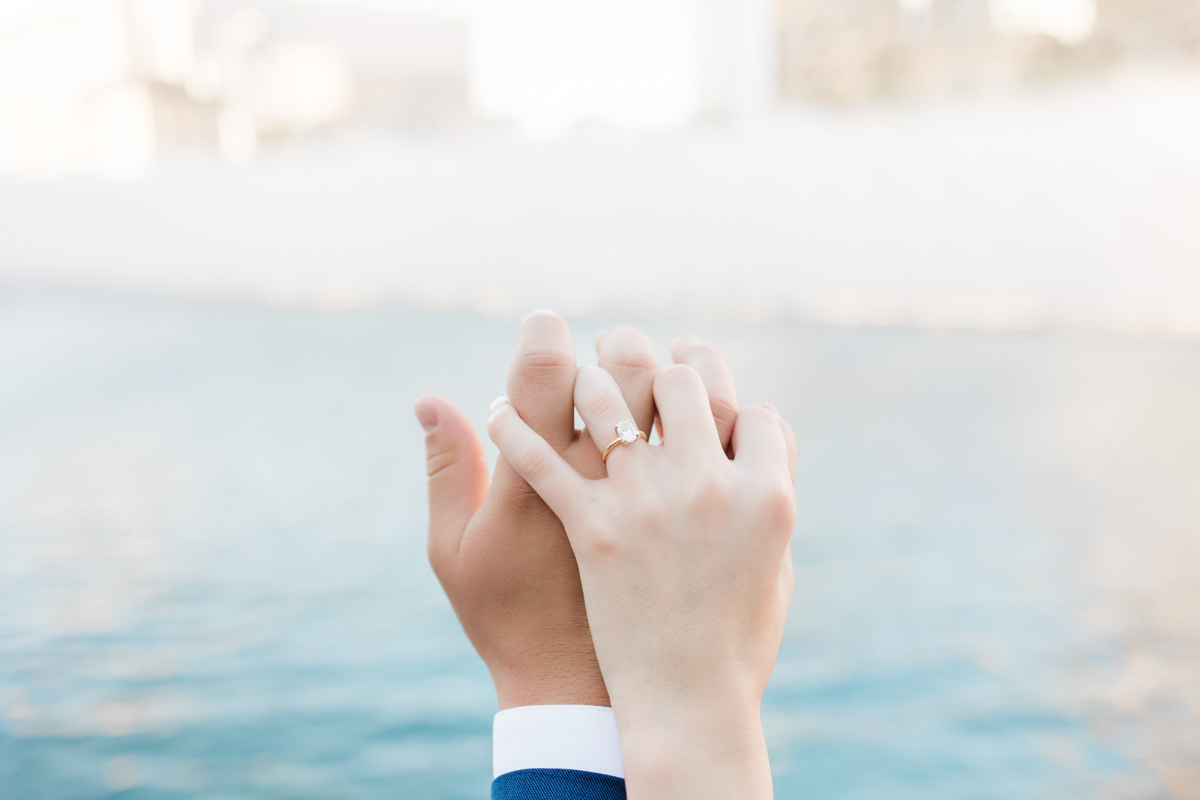 Engagement Charades
Y'all know how to play charades right?
In this version, create a list of words inspired by weddings, or take it a step further and use the engaged couple's personal love story.
Split your guests into two teams and see who can guess the correct phrase the fastest. Just don't make your phrases aren't 27 words long like when the Mannings play with Caesar.
The Shoe Game
This silly game is another way to test the couple's knowledge of each other. To set up the game, have the couple remove their shoes and give one to their partner so they each have one of theirs and one of their partners. Have the couple sit or stand back to back and pick a host who will read a list of questions.
As the questions are read, the couple will each raise the shoe that corresponds to the person matching the answer. The guests will laugh. The couple will laugh. And everyone will know way more about the couple's love story!
Wedding Practice
Have you been to the ballpark and seen the little kids dress in big leaguer's uniforms in a relay style race?
That's what this game is like, only for adults.
Set up a course with a cake to be cut, a gift to unwrap, a bouquet of flowers to toss etc., and see who can complete the course the fastest. Do it in a head-to-head bracket to turn it into the ultimate competition for all the guests.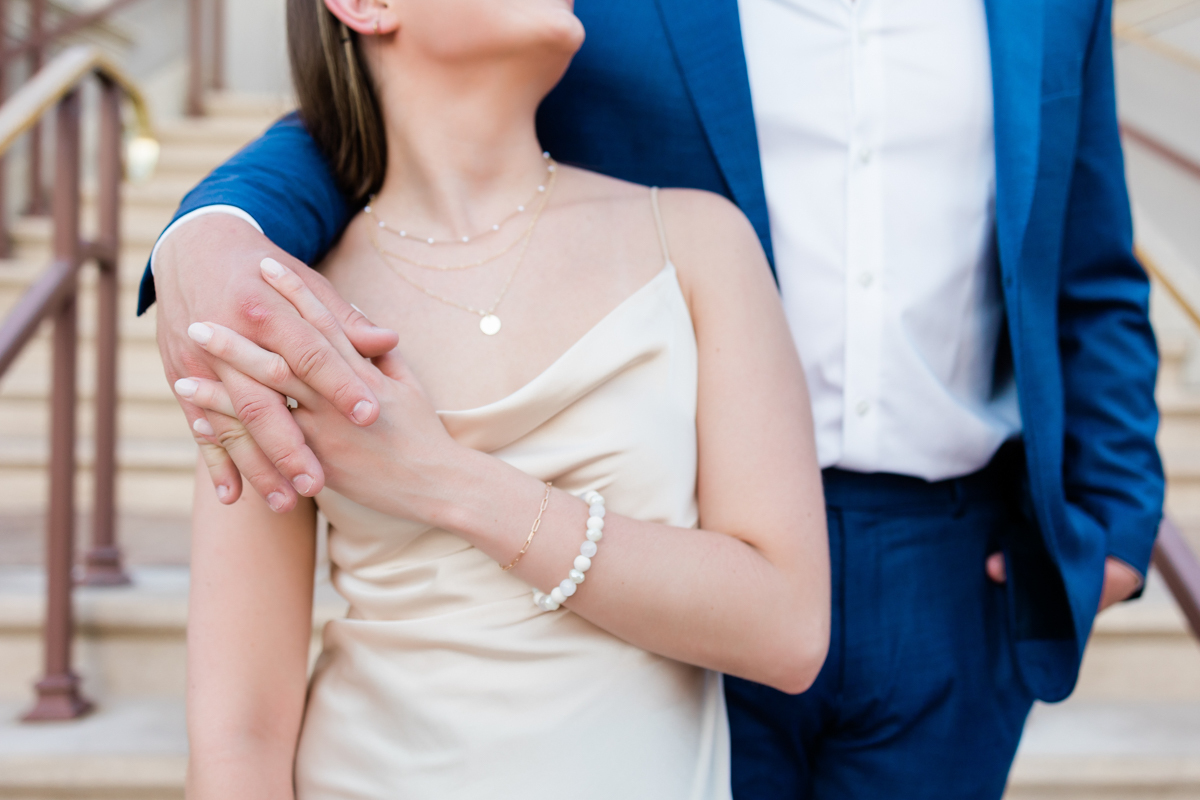 Tie the Knot
Give each guest a bowl of cherries and see who can eat the most cherries and tie the most cherry stems into knots in two minutes.
For a little extra fun, soak the cherries in vanilla vodka overnight. (Use a group vote to decide if using your hands is allowed.)
Mad Libs Vows
Get the laughs rolling with a Mad Libs Vow game.
Write out a traditional wedding vow but with blanks where there would be nouns, verbs and adjectives. The host can then go around the room and each guest for a silly word. The host fills in the blanks of the vow with the words.
Finally, read the finished vows out loud to the room. There's no end to the fun you can have by inserting the guests' random words.
Engagement Bingo
Hand out bingo cards, one per guest — or sell them as many as they want if you've got a competitive group and you're adding funds to your wedding account!
In one version, the bingo cards have spaces filled with things like honeymoon destinations, wedding ring styles and types of flowers.
In another, you can fill it with items on the couples' wedding registry so that you mark them off as the gifts get unwrapped. No silly bingo caller necessary.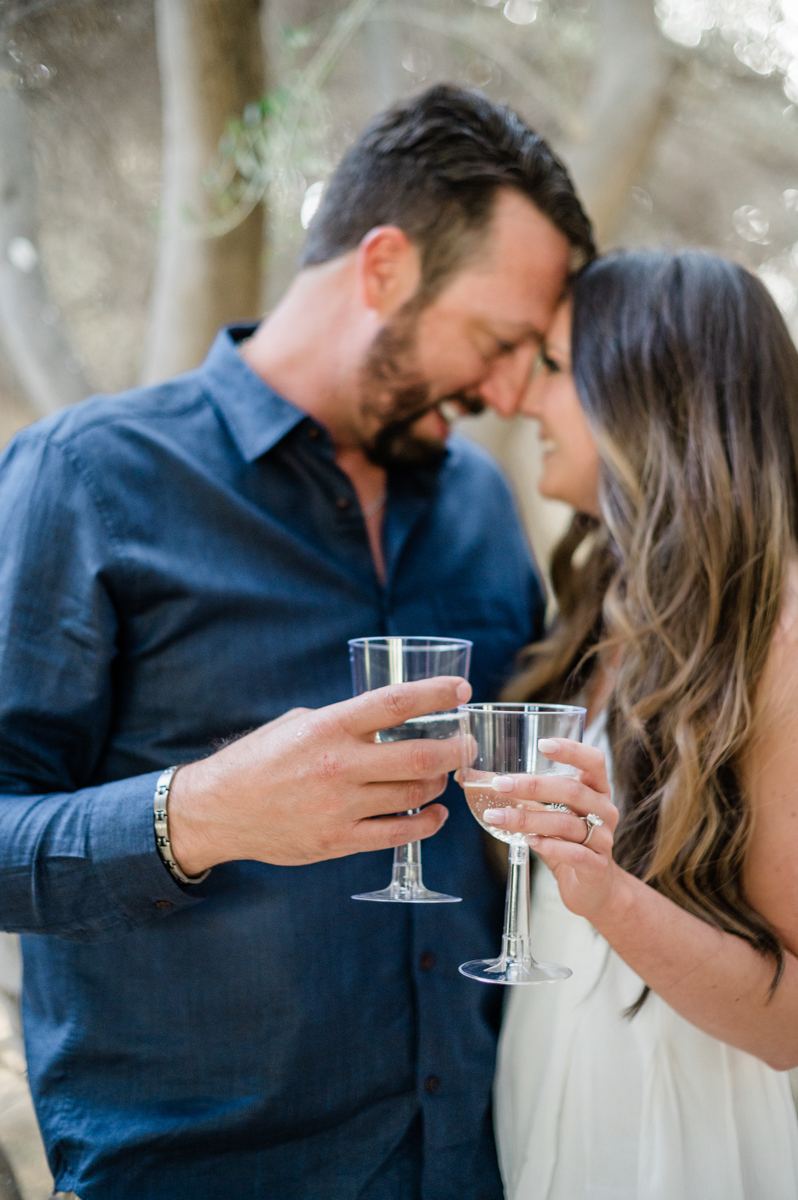 Game On!
Implement these games with ease at your engagement party by downloading our free printable.

McKenzi Taylor
McKenzi Taylor is America's go-to elopement and micro wedding expert, often featured in small and major media outlets, such as the New York Times. With over 15 years of wedding photography experience, it was after planning her own Las Vegas elopement in 2016 that McKenzi felt her purpose shift into elopement coordination. She started Cactus Collective Weddings soon after in 2017. Since then, she's become a WIPA board member, and has helped well over 1000 couples get hitched in style around Las Vegas, San Diego and Black Hills.