Disclosure: This post may contain affiliate links. Please see our full disclaimer to learn more.
Their Story
Latashia and Michael not only met virtually but wound up courting virtually too! After meeting on Bumble six months ago, they quickly found themselves in the midst of the Covid-19 lockdown.
They didn't let that stop them from falling in love though and pursued each other through video chats and lots of phone calls. During quarantine Michael planned a virtual dinner date with Latashia and popped the question.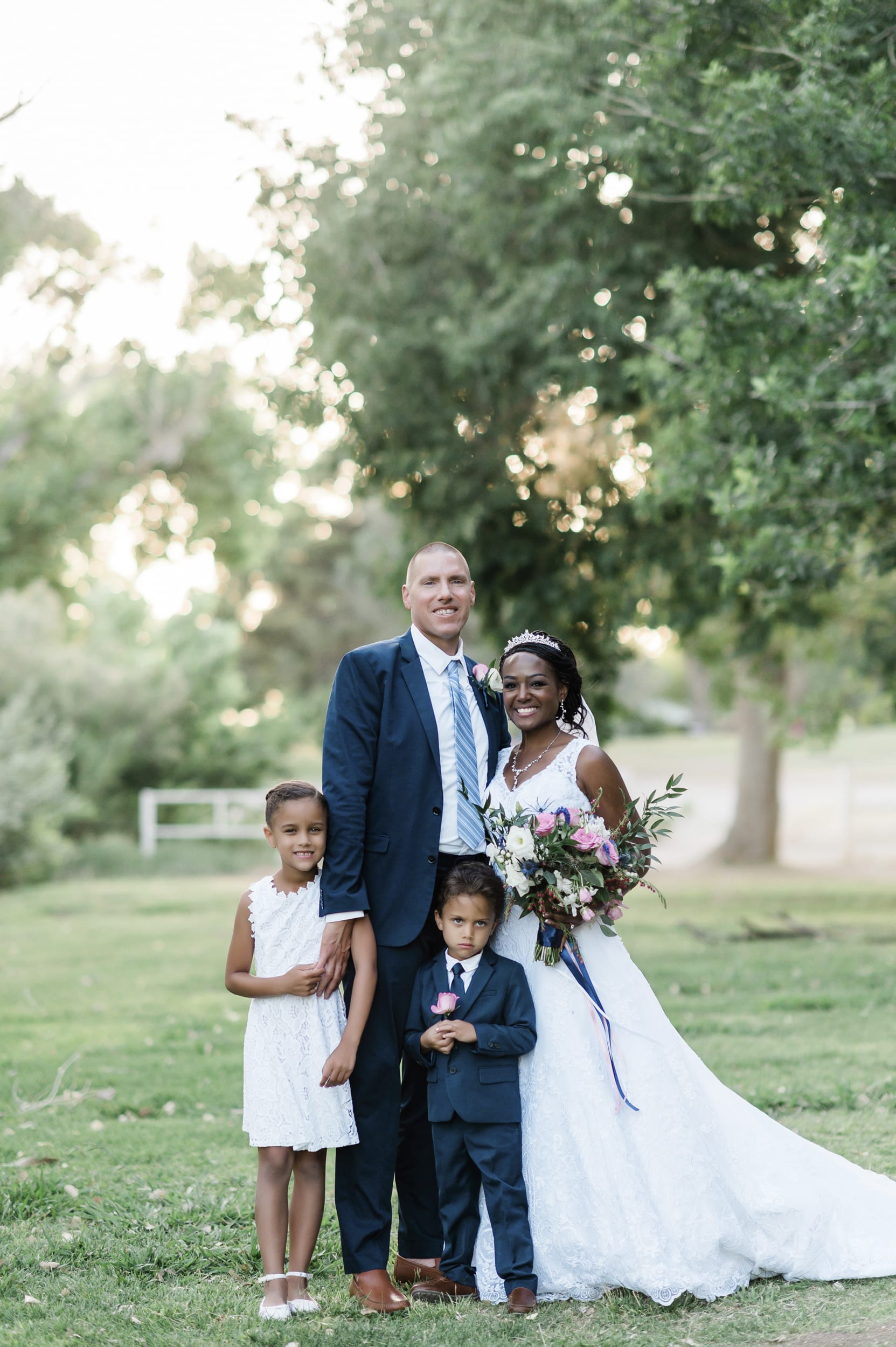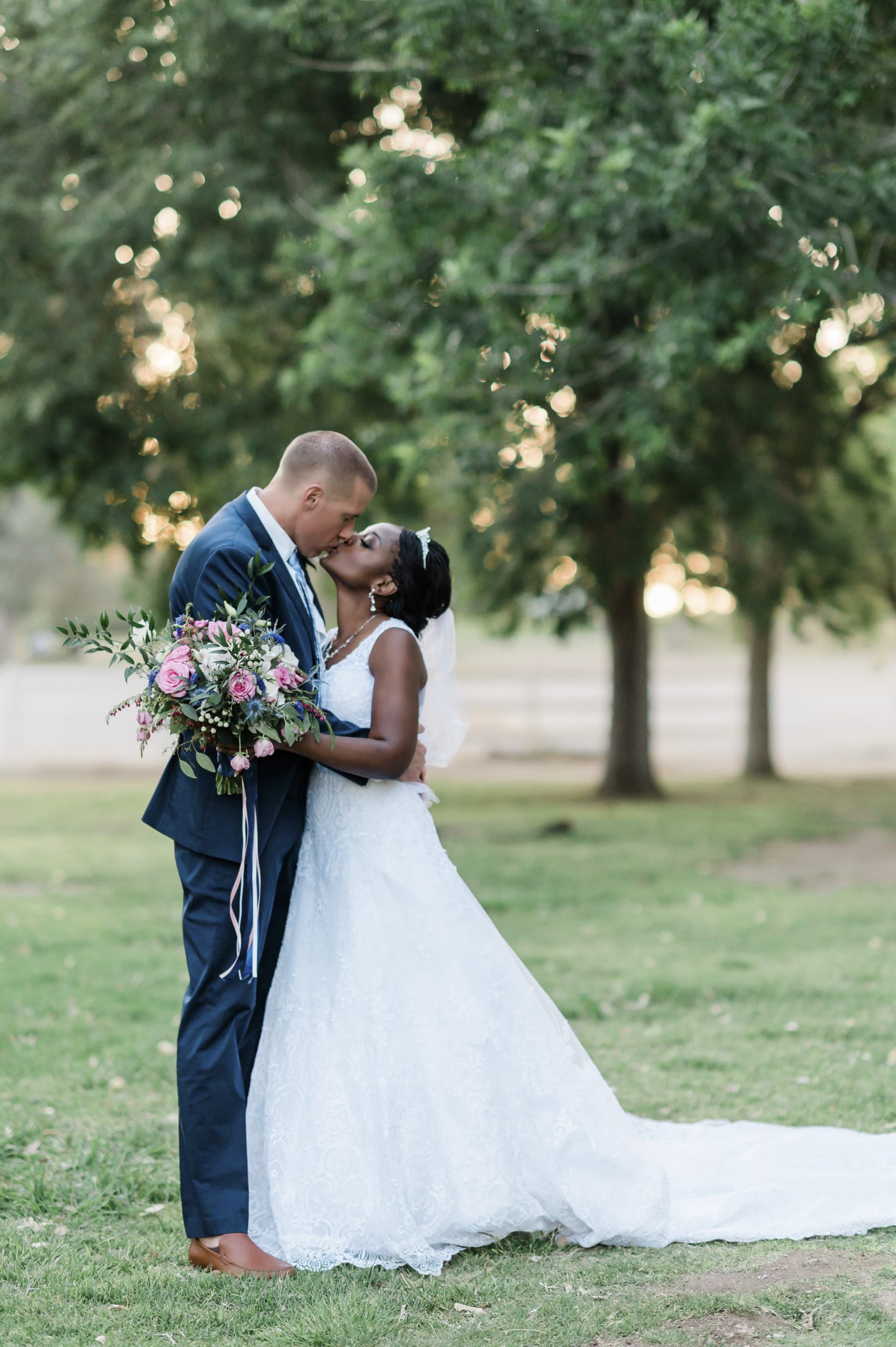 The couple went the traditional route and decided not to see each other before the ceremony. They spent time relaxing with their families the night before the big day.
They loved the excitement of waiting to see each other face to face and were glad they did it.
Latashia looked exquisite in a v-neck lace gown paired with a simple tiara. She didn't have much luck shopping online during the lockdown so Michael took her out to find the perfect dress once things started to reopen.
He even had a custom-designed piece added to the back of the dress to make it extra special. She was stunned with the result. Latashia finished her look with a gorgeous necklace and earrings from Etsy.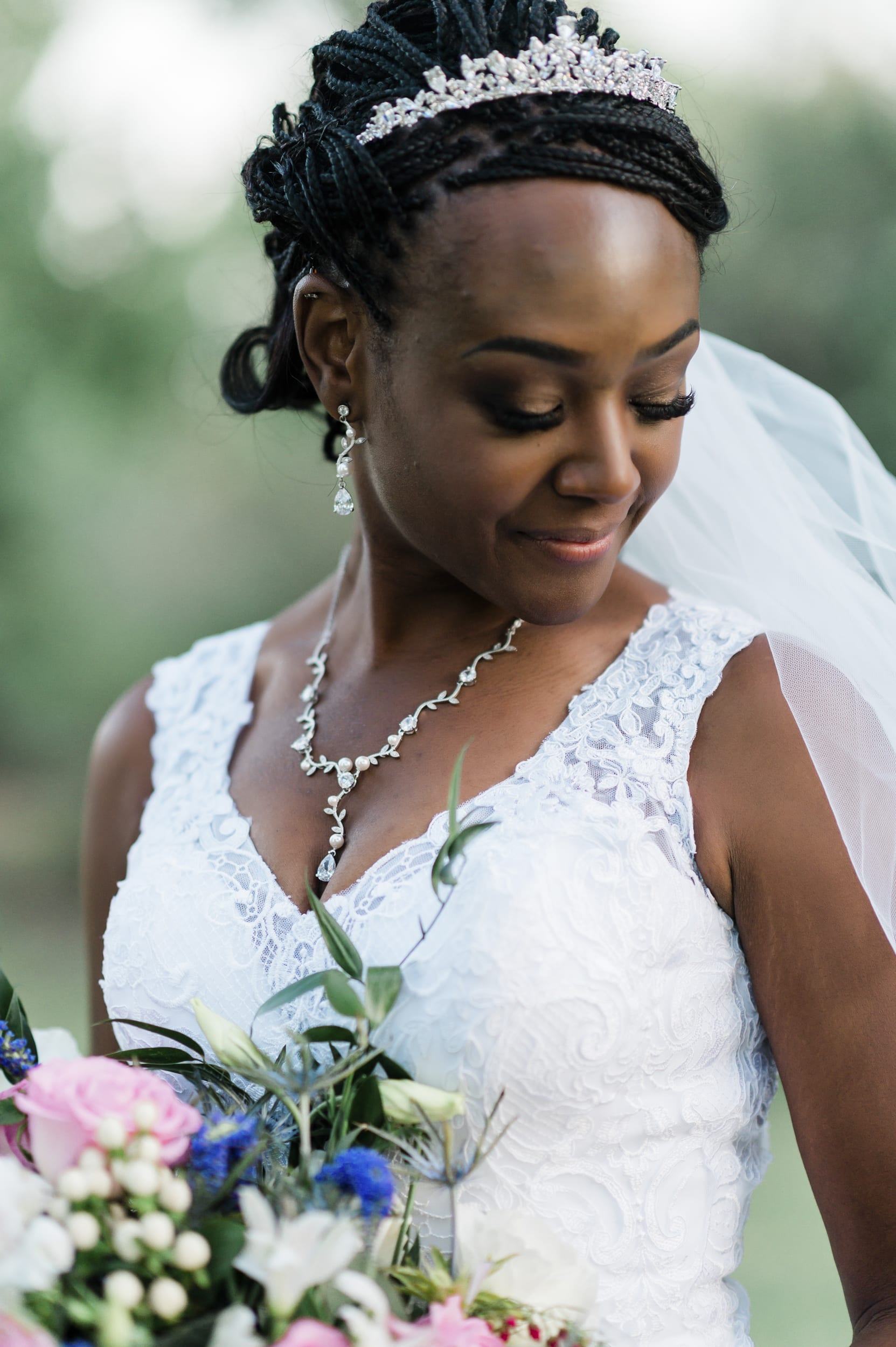 Michel and Latashia were joined by their beautiful children, family members, and a few social distancing vendors.
Latashia credits their host, Vanessa, for making the whole day go smoothly.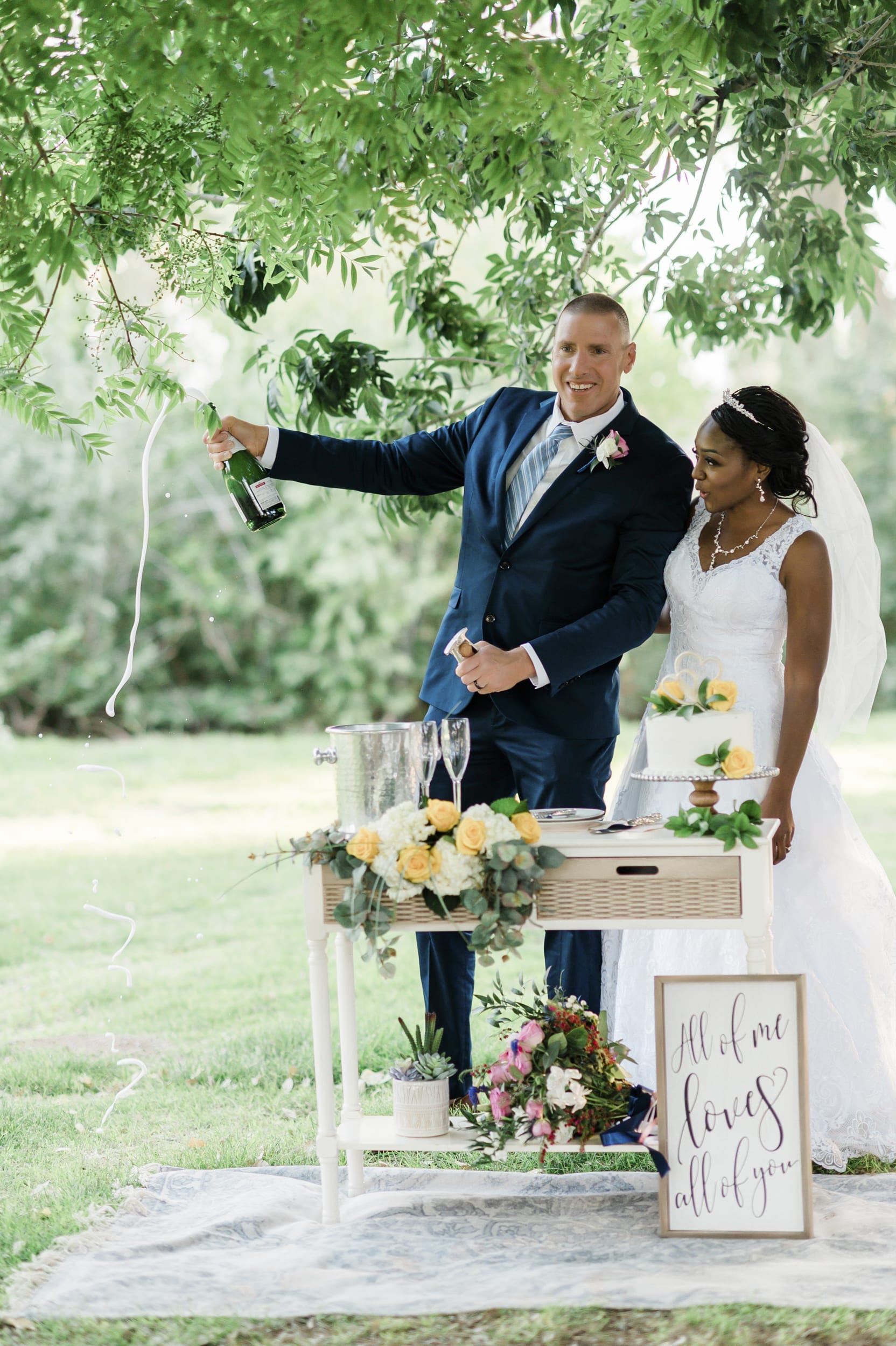 This elopement was a great testament to love conquering all. It can be a little more tricky planning a ceremony during the days of Covid-19 but not impossible if you remember what the day is really about: starting your lives together. Here's to many more adventures for these two!
Explore Floyd Lamb Park Wedding Packages
Vendor Credit
Venue: Floyd Lamb Park
Photography: Cactus Collective Weddings
Hair and Makeup: Amelia C and Co
Floral Design: Gaia Flowers, Arts & Gifts
Latashia's Wedding Dress: Brilliant Bridal
Michael's Wedding Band: David Yurman
Shoes: David's Bridal

McKenzi Taylor
McKenzi Taylor is America's go-to elopement and micro wedding expert, often featured in small and major media outlets, such as the New York Times. With over 15 years of wedding photography experience, it was after planning her own Las Vegas elopement in 2016 that McKenzi felt her purpose shift into elopement coordination. She started Cactus Collective Weddings soon after in 2017. Since then, she's become a WIPA board member, and has helped well over 1000 couples get hitched in style around Las Vegas, San Diego and Black Hills.