Disclosure: This post may contain affiliate links. Please see our full disclaimer to learn more.
Imagine a stunning background of red-banded sandstone formations and blazing crimson peaks as you and your beloved exchange vows.
The Valley of Fire, located right outside of Las Vegas, offers a stunning desert landscape. It's an ideal venue for an intimate indoor elopement.
If you're considering getting married at the Valley of Fire, there are some things you'll need to know before you can start planning.
Here are our ten Valley of Fire weddings tips to help you decide if this gorgeous setting is right for your wedding.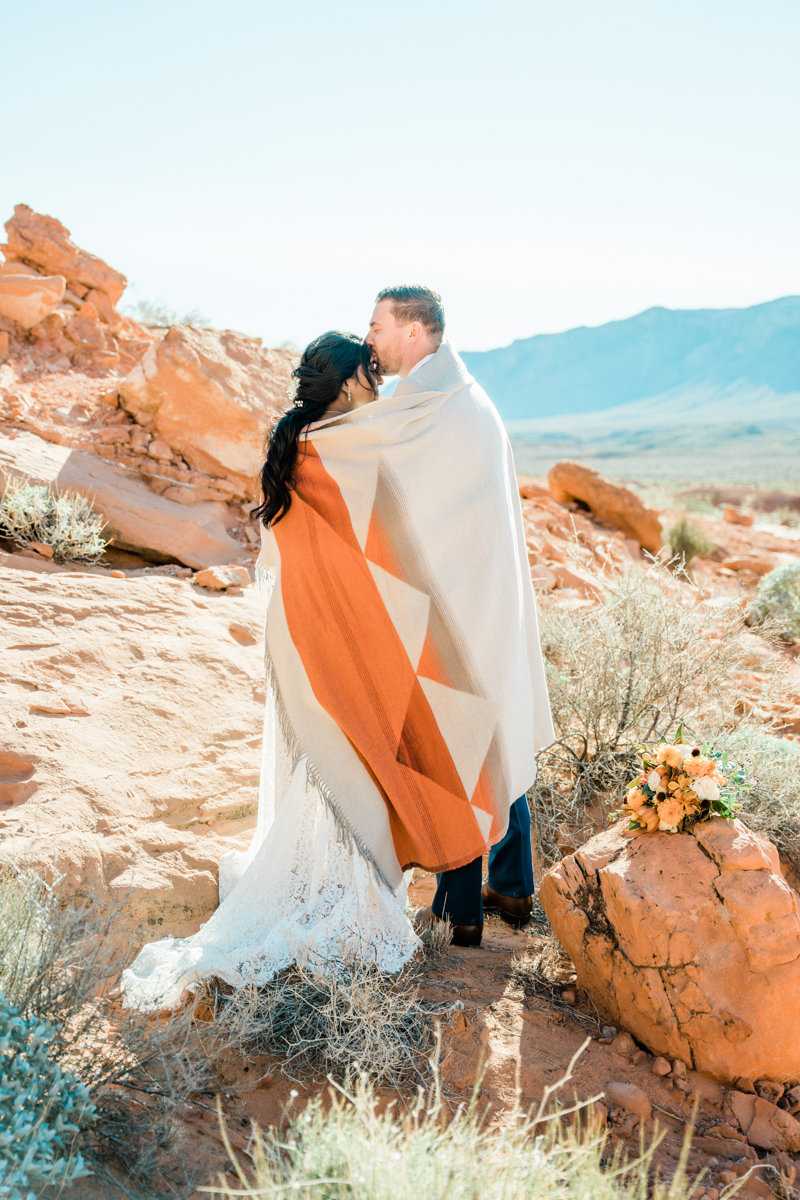 1. Valley of Fire Is a State Park
Although Nevada is home to many national parks and forests, the Valley of Fire is a state park. It's not run by the Bureau of Land Management, it's run by the state of Nevada.
Nevada's state parks are world-class and offer many of the same amenities. You can learn more about the Valley of Fire State Park on the Nevada State Parks website.
2. You Need to Work with a Permit Holder
The most important of our Valley of Fire wedding tips is that the Valley of Fire allows weddings with a permit. However, they've only issued permits to select commercial wedding providers.
If you'd like to get married at the Valley of Fire, you MUST work with one of these providers. Cactus Collective Weddings has access to these permits. 
3. Entrance Fees Apply
Having a wedding permit does not include the entrance fees. The wedding party and any attendees will have to pay the entrance fee. The fees are as follows:
Day-use entrance fee: $10 per vehicle or $15 per non-Nevada vehicle
Camping: $20 per vehicle, per night or $25 per non-Nevada vehicle per night, plus $10 for sites with utility hookups
Bike In: $2 per bike
(To ensure accuracy, please always double check with the official website for fees.)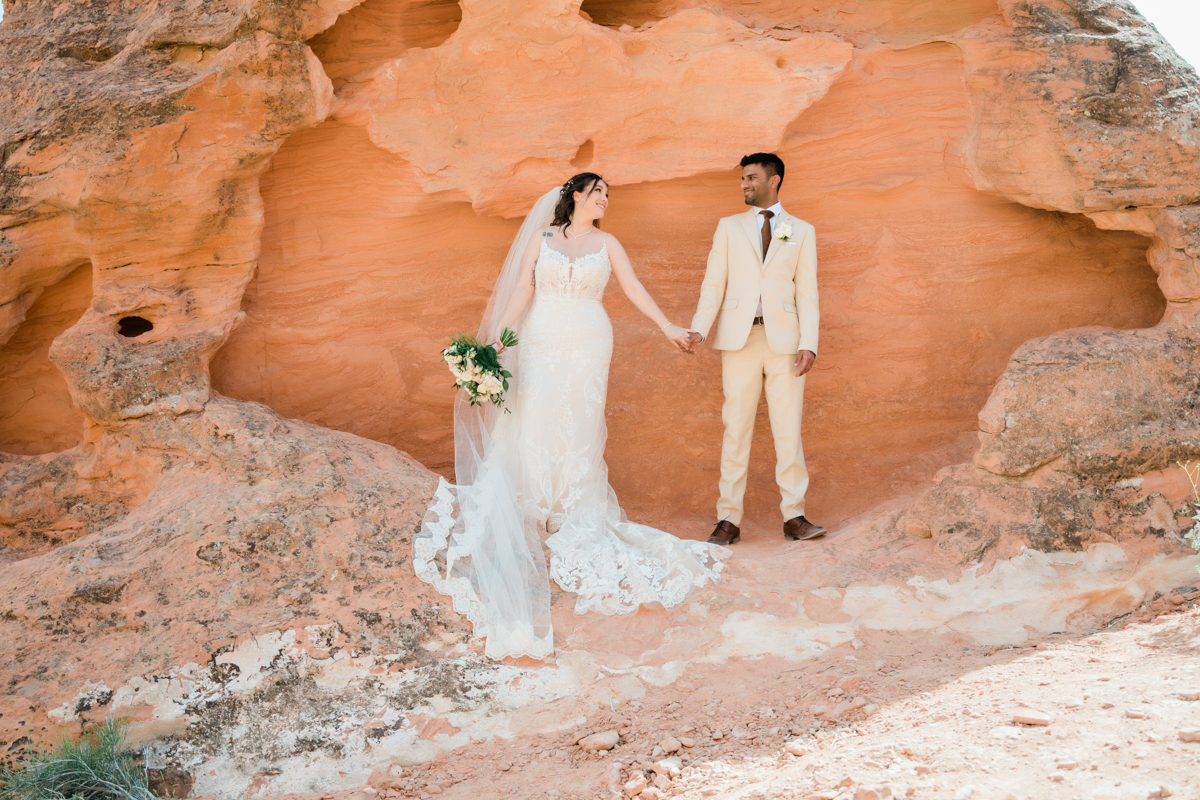 4. There Are Two Wedding Locations
Within the park are two different wedding locations. The first is at the Visitors Center, which has a set-up that includes seating for up to 30 guests. The second location is at Seven Sisters, a gorgeous grouping of seven sandstone formations. Both venues offer a stunning background. Which of the two you choose comes down to personal preference. Do note that you can take wedding photos all over the park.
5. Rangers Are Very Active
As this is a very popular park close to the city center, the park rangers are very active. They're sticklers for following the rules, so it's best to work with your guide when you decide where to go and what to do while at the park.
6. The Las Vegas Strip Is Very Close
The Valley of Fire is located very close to Las Vegas. In fact, it's only about a 90-minute drive from the Strip. That gives you plenty of options for accommodations, activities and experiences around the wedding.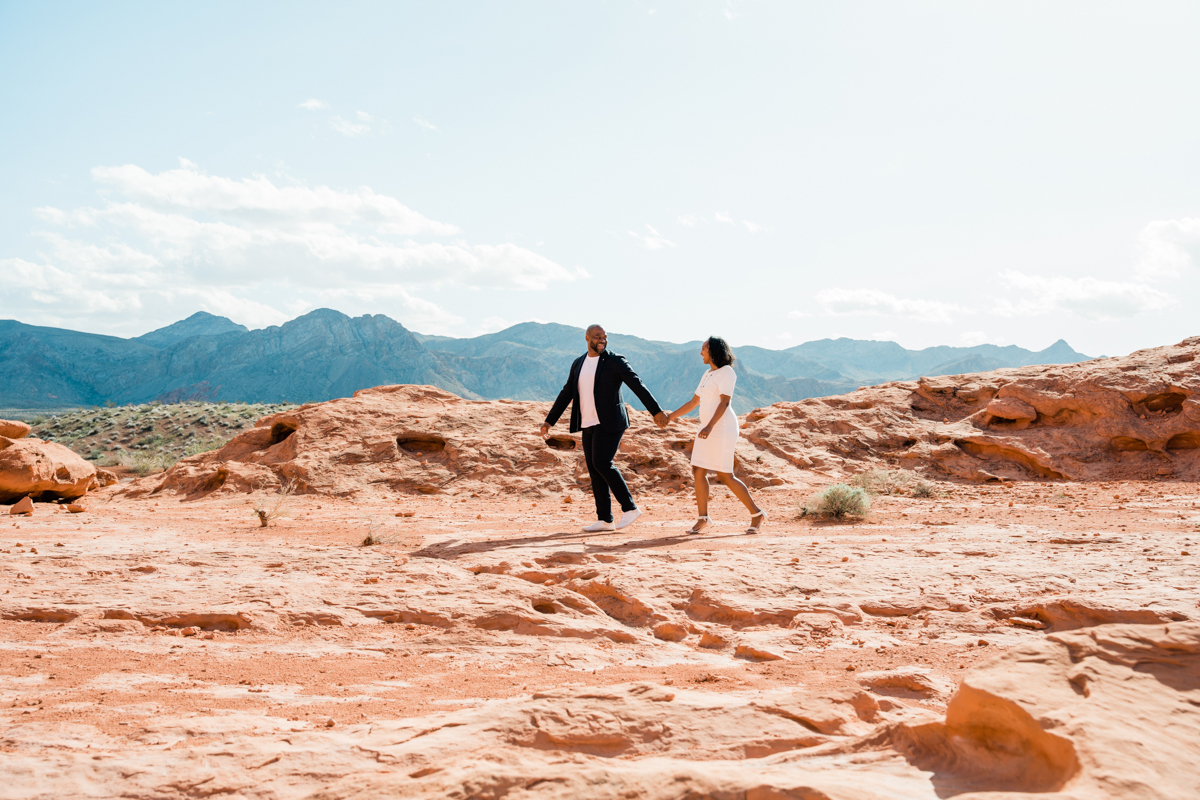 7. Hiring Transportation Is a Smart Idea
On your wedding day, the last thing you want to do is fight traffic or navigate to an unfamiliar place. We always recommend that couples hire a transportation company. It makes both getting to the location and getting ready for the wedding so much easier. You can hire a driver or a private tour company, whatever makes the most sense for you.
8. There Is No Cell Service
As with a lot of outdoor locations, there is no cell service throughout the entire park. You can access service around the visitor's center, but it's still pretty limited. So if you need to make any calls or send emails, plan to do so before arriving at the park.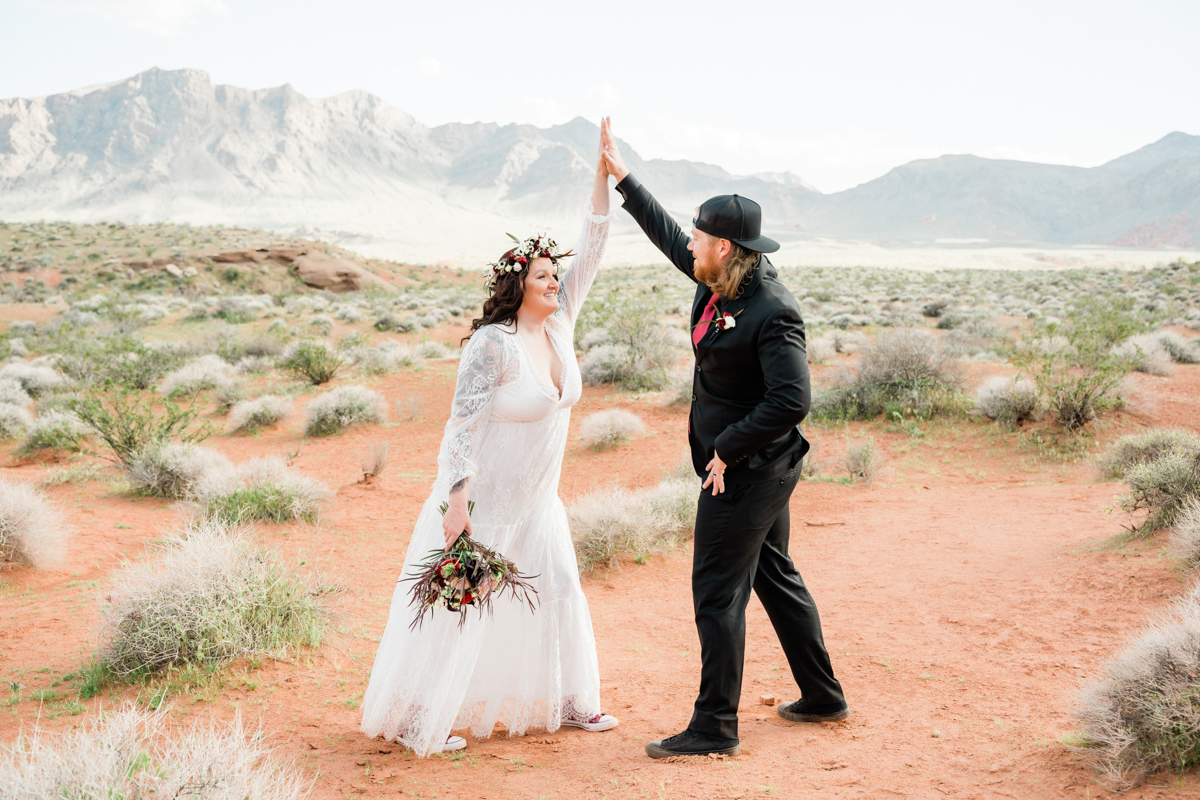 9. Bathroom Amenities Are Limited
There are bathrooms throughout the park. They're clean and function for restroom purposes. However, they're state park bathrooms, meaning they don't have any amenities. Don't plan on getting ready in the bathroom of the park. It's best to get ready before heading out to the Valley of Fire. 
10. Permits Are First Come, First Served
The wedding permits are issued based on who reserves them first. The Valley of Fire is becoming a very popular wedding destination because of its location and beauty. When planning your elopement, it's best to plan as far ahead as you can. It's also good to stay open to different dates and times to ensure you can secure a permit.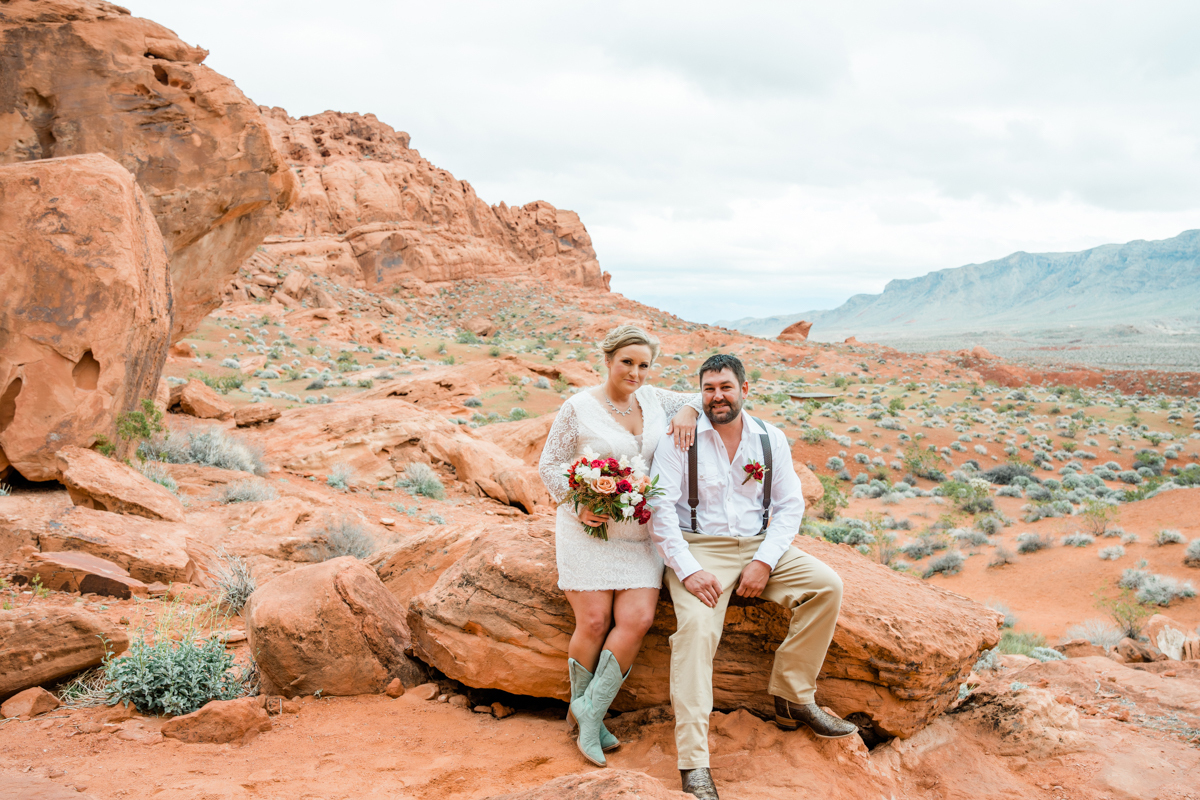 The Valley of Fire's stunning natural landscape, proximity to Vegas and affordability make this an ideal wedding location.
If you're considering having your ceremony here, consider these Valley of Fire wedding tips. They'll help you make sure that your wedding date goes off without a hitch. Learn more about Valley of Fire weddings here.

McKenzi Taylor
McKenzi Taylor is America's go-to elopement and micro wedding expert, often featured in small and major media outlets, such as the New York Times. With over 15 years of wedding photography experience, it was after planning her own Las Vegas elopement in 2016 that McKenzi felt her purpose shift into elopement coordination. She started Cactus Collective Weddings soon after in 2017. Since then, she's become a WIPA board member, and has helped well over 1000 couples get hitched in style around Las Vegas, San Diego and Black Hills.