Disclosure: This post may contain affiliate links. Please see our full disclaimer to learn more.
Modern couples who dream of eloping in an exotic place like the desert often get confused about their options and how to set up this kind of outdoor nuptials.
Where to elope in Las Vegas became the big question for Brooke and Jack who were madly in love after meeting three years ago.
They were seeking a little adventure out of the ordinary and hoped the colorful Mojave Desert landscape was as gorgeous as pictures have shown.
The romantic spot where Brooke and Jack made it official was at Red Rock Canyon Overlook.
The dreamy desert greeted the pair as they arrived after a 30-minute drive west of the Strip.
As they stood holding hands in front of some cacti and a striking Joshua tree with its unique spikey leaves in the middle of the Mojave, Brooke and Jack felt an immediate intimacy and privacy out in nature.
The sun was going down, and the glorious mountain backdrop created the ultimate wedding portraits for the elegant couple.
Those special photos are something the pair cannot stop looking at.
Brooke wore a lace dress from the boutique, Show Me Your Mumu.
Her pretty hair and makeup were done by Smooth Brides, and Succulent Artworks provided the chic desert-floral bouquet.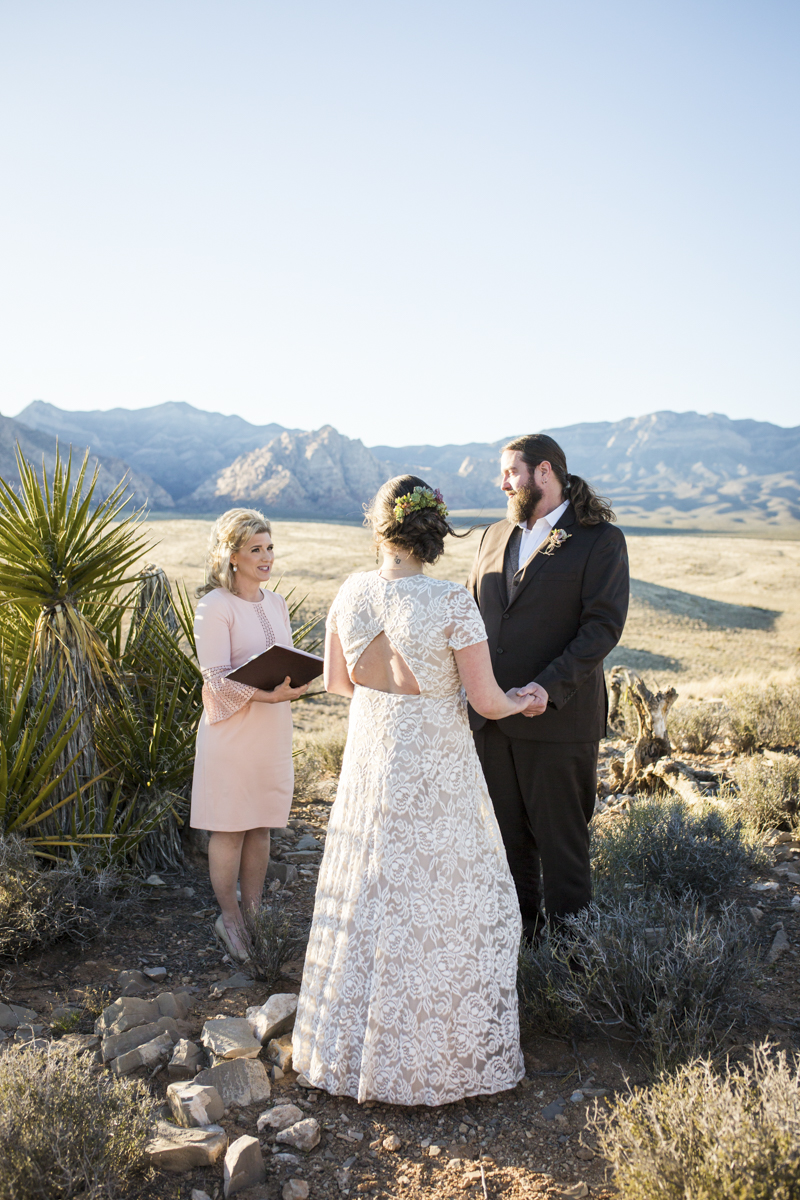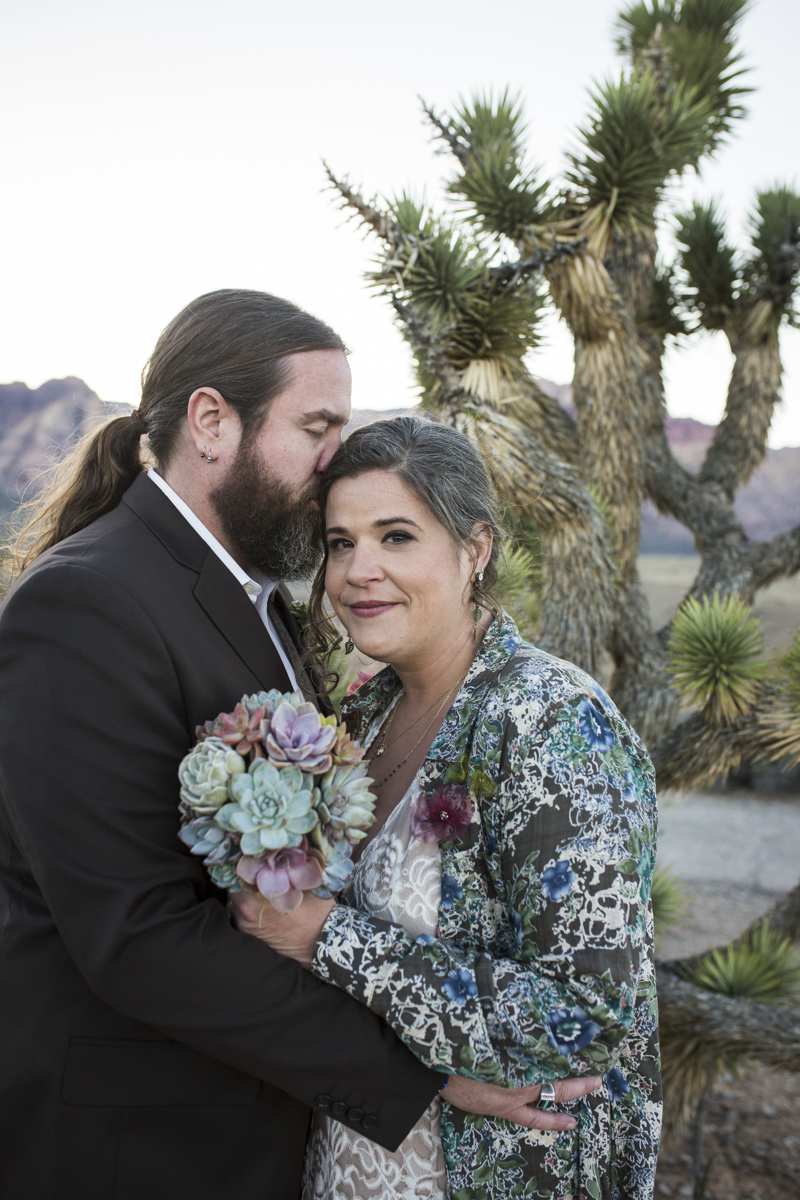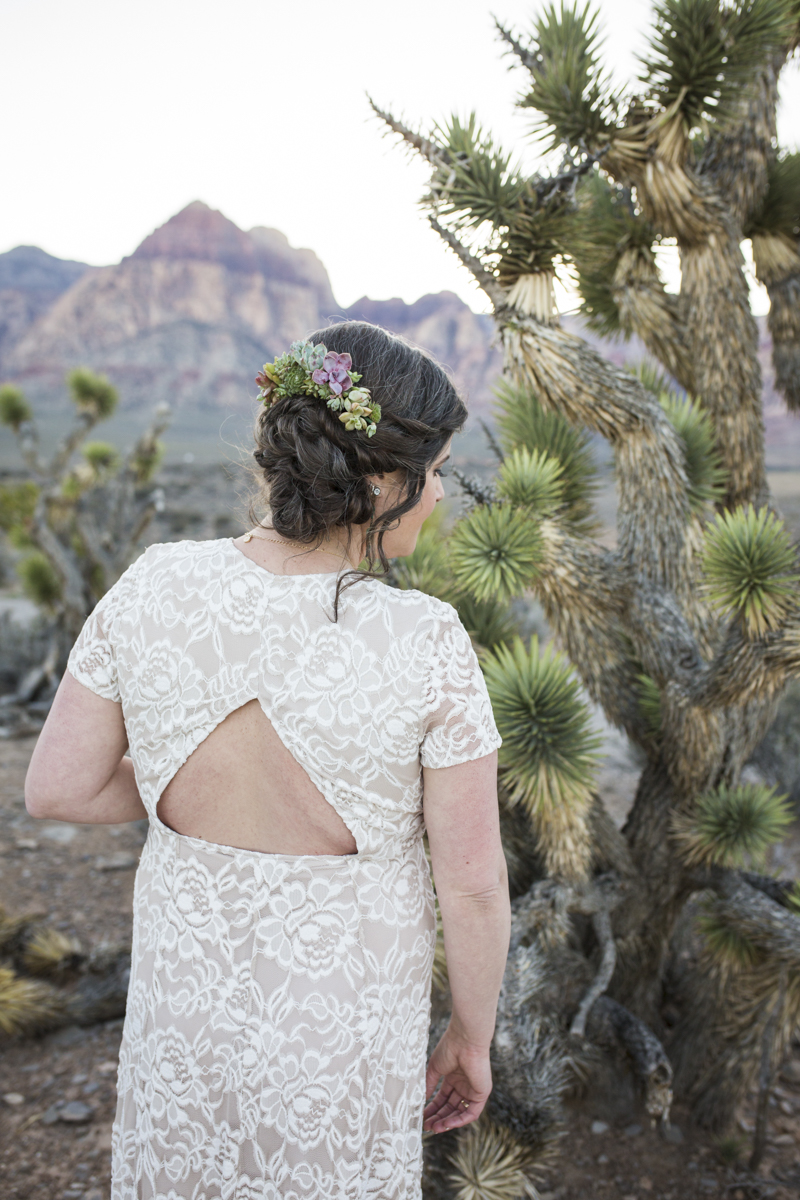 Eloping at Red Rock Canyon Overlook was one of Brooke and Jack's best decisions.
More photos from Red Rock Canyon Overlook

McKenzi Taylor
McKenzi Taylor is America's go-to elopement and micro wedding expert, often featured in small and major media outlets, such as the New York Times. With over 15 years of wedding photography experience, it was after planning her own Las Vegas elopement in 2016 that McKenzi felt her purpose shift into elopement coordination. She started Cactus Collective Weddings soon after in 2017. Since then, she's become a WIPA board member, and has helped well over 1000 couples get hitched in style around Las Vegas, San Diego and Black Hills.