Disclosure: This post may contain affiliate links. Please see our full disclaimer to learn more.
Choosing the right person to guide you through your wedding vows may be one of the most important decisions you make. You want someone who makes you feel calm, comfortable and safe so you can relax and co-create the very best wedding experience. Ready to find the perfect wedding officiant for you?
Let's take a look at the different types of officiants so you can hone in on your perfect match.
Selecting your wedding officiant, the right way
Everyone dreams of their perfect wedding. But right behind the scenes stands the wedding playmaker. Your wedding officiant is the person responsible for conducting the entire ceremony and setting the tone of your function. Quite frankly, without your wedding officiant, there would be no "I now pronounce you a married couple"!
So here are an official few that we present to you:
The Minister of Religion
The Justice of Peace (JP)
The ship's captain
The friend and legal minister combination
The Minister of Religion
As far as the traditional wedding goes there's always a minister of religion who conducts the wedding. Across all religious belief systems, the minister has been one of the most popular wedding officiants.
If you're choosing to get married in the eyes of God, then your best choice would be to appoint a minister of religion to officiate your wedding. Also known as a reverend, father, pastor or priest, this officiant carries the celestial power to conduct your wedding.
The Justice of Peace
Marriages led by the Justice of Peace (JP) are becoming more popular by the day. There's a simple choice of whether you'd like to get married in a courthouse or have a JP marry you at a location of your choice.
A Justice of Peace led wedding may be ideal for many couples because the ceremony can be personalized more toward your lifestyle rather than a particular religion. Justice of Peace officiants make weddings official – from interfaith, or same-sex marriages to eloping – your marriage will be lawfully recognized.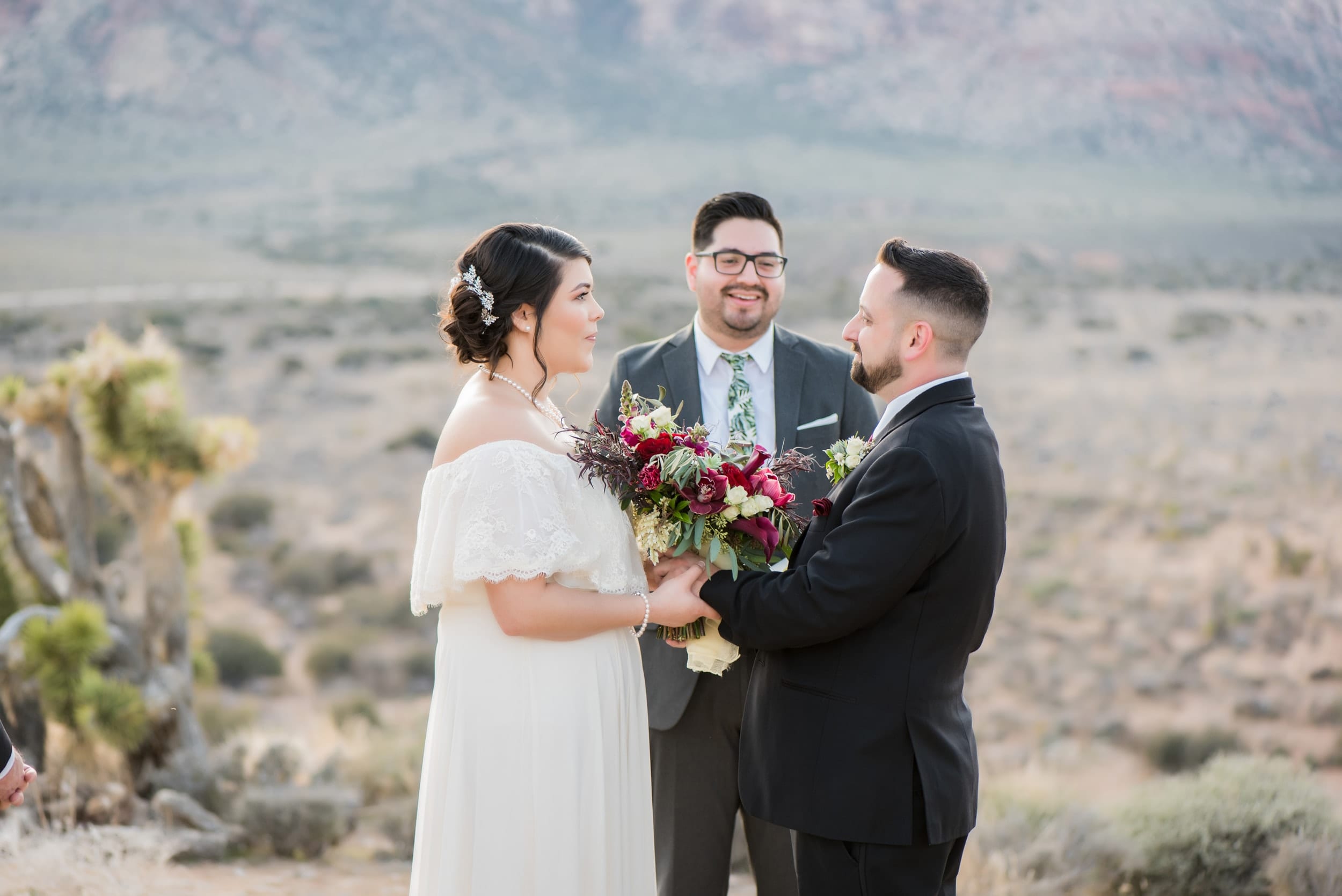 The Ship's Captain
Weddings at sea have been around for many years and will continue for many years to come. Some people dream about the fantasy of getting married at sea–out in nature surrounded by the big blue ocean. However, here's the truth about getting the captain of a ship to be your wedding officiant.
Unless the captain has a background in law (judge, Justice of Peace, or officially recognized officiant) they don't have the legal authority to conduct the marriage.
If your dream is to have your marriage ceremony led by a ship's captain, there are two solutions:
Get lawfully court married by The Justice of Peace prior to boarding the ship, then have the ship's captain lead a matrimonial ceremony after that
Become a Japanese passport holder and sail on a Japanese ship – those captains have the authority to officiate weddings.
The friend and legal minister combination
A great option for couples who want to include family and friends in the ceremony is to ask them to orate the event and then engage a legal minister to do the legal side of things.
While it may only take a few minutes and an internet connection to have one of your best friends or family members become your official wedding officiant, engaging a professional is the best option to ensure all paperwork is properly submitted.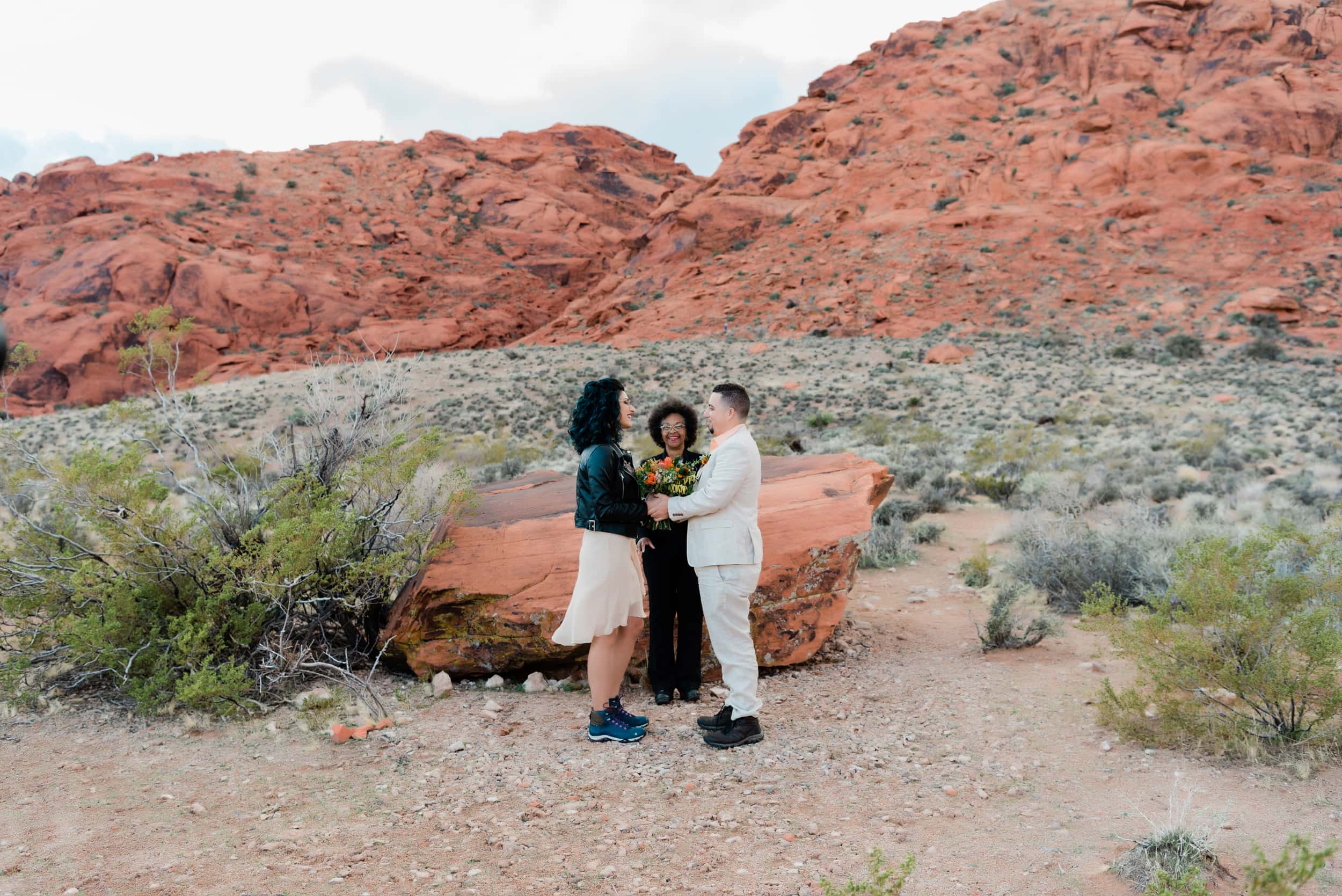 Wedding officiants are a matrimonial secret ingredient
Besides being the playmaker of your wedding – the wedding officiant is also the perfect person to help you construct your vows. The minister, JP, and ship's captain have heard countless vows and can give you useful tips. And your friend or family member can provide a personal touch to your vows.
So as your big day arrives and all the details are taken care of, remember that all that's left for you to say is I DO!
Download the Ultimate Destination Wedding Checklist for Couples

McKenzi Taylor
McKenzi Taylor is America's go-to elopement and micro wedding expert, often featured in small and major media outlets, such as the New York Times. With over 15 years of wedding photography experience, it was after planning her own Las Vegas elopement in 2016 that McKenzi felt her purpose shift into elopement coordination. She started Cactus Collective Weddings soon after in 2017. Since then, she's become a WIPA board member, and has helped well over 1000 couples get hitched in style around Las Vegas, San Diego and Black Hills.