Disclosure: This post may contain affiliate links. Please see our full disclaimer to learn more.
A wedding is an intimate event between two people who have decided to spend the rest of their lives together.
While weddings used to be big events involving families and towns, more and more couples are opting for a private wedding with no guests.
Learn what you are getting into first before you jump into a private wedding to make sure it is the right fit for you and your partner!
What Is A Private Wedding?
A private wedding, or a confidential wedding, is one that is performed without any guests or public attention. This type of wedding is attended only by the couple, the officiant, and if you prefer, a photographer.
If you opt for a private wedding, you will still need a witness. With Cactus Collective Weddings, there is always an onsite host who can serve as your witness.
This way, no one else will learn about your private wedding unless you tell them.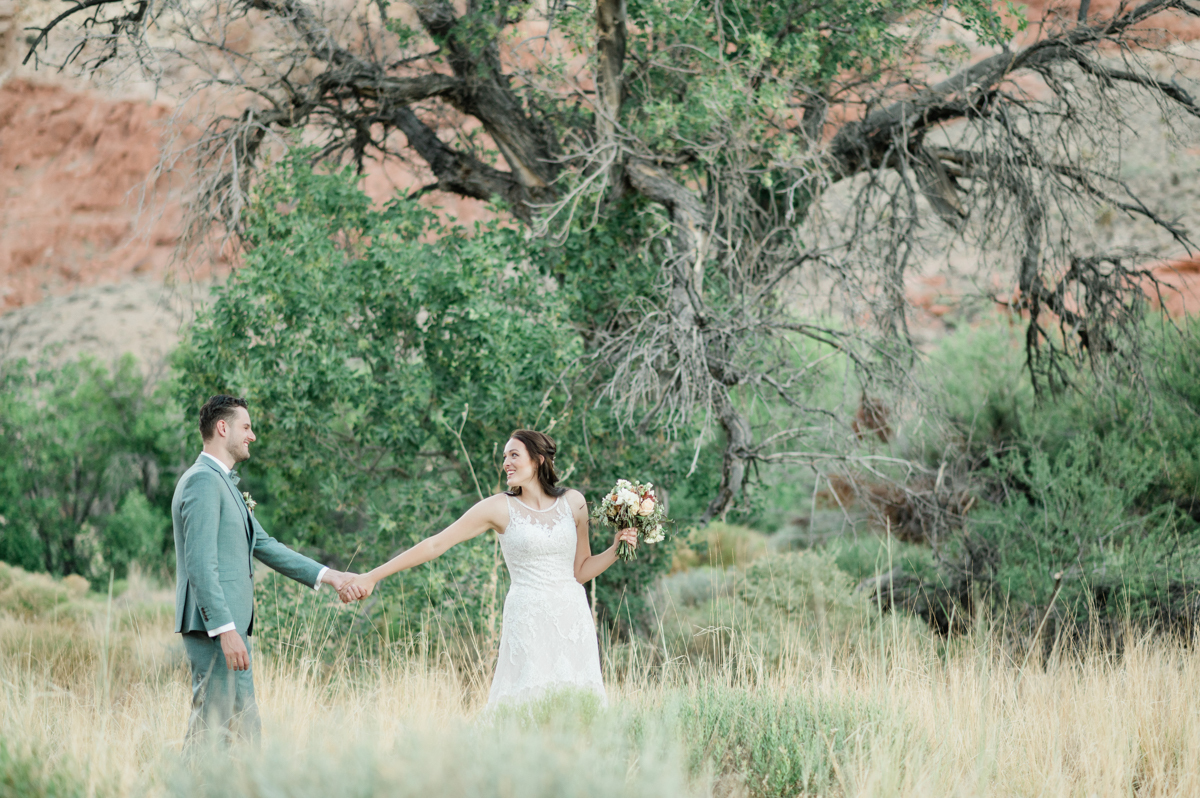 Why Choose A Private Wedding?
It's More Affordable
When you don't have to accommodate a long guest list, you can focus on wedding elements that are important to you.
You can splurge on the wedding venue, such as if you want a destination wedding, or on the photographer, food or your honeymoon. Managing the wedding budget will be much easier.
Freedom to Shape Your Dream Wedding
One of the challenges couples face during the wedding planning process is fielding suggestions from parents and relatives. This can be avoided if no one else knows about your wedding!
Plus, you don't have to consider your guests' comfort and preferences. With that, you can follow any wedding idea you have, no matter how unusual they are, if that's what you and your partner want.
There is no pressure to follow conventions.
Pick Any Date to Get Married
Couples holding public weddings need to take into account the convenience of the wedding date for their guests, especially if they are holding a destination wedding.
If you're planning a private wedding with no guests, you can choose to get married on any date you want, whether it's a fun date or a date that's special to you as a couple.
More Wedding Venue Options
Since it will only be you, your partner and your officiant attending your intimate wedding, you have more options for wedding venues.
You can choose to hold it in your backyard, a hotel, a beach or even a museum or gallery. Any venue can be used as a wedding venue, since you'll be having an intimate ceremony.
If a private wedding sounds more like your dream wedding, keep reading to learn how you can plan a private wedding and have it go off without a hitch.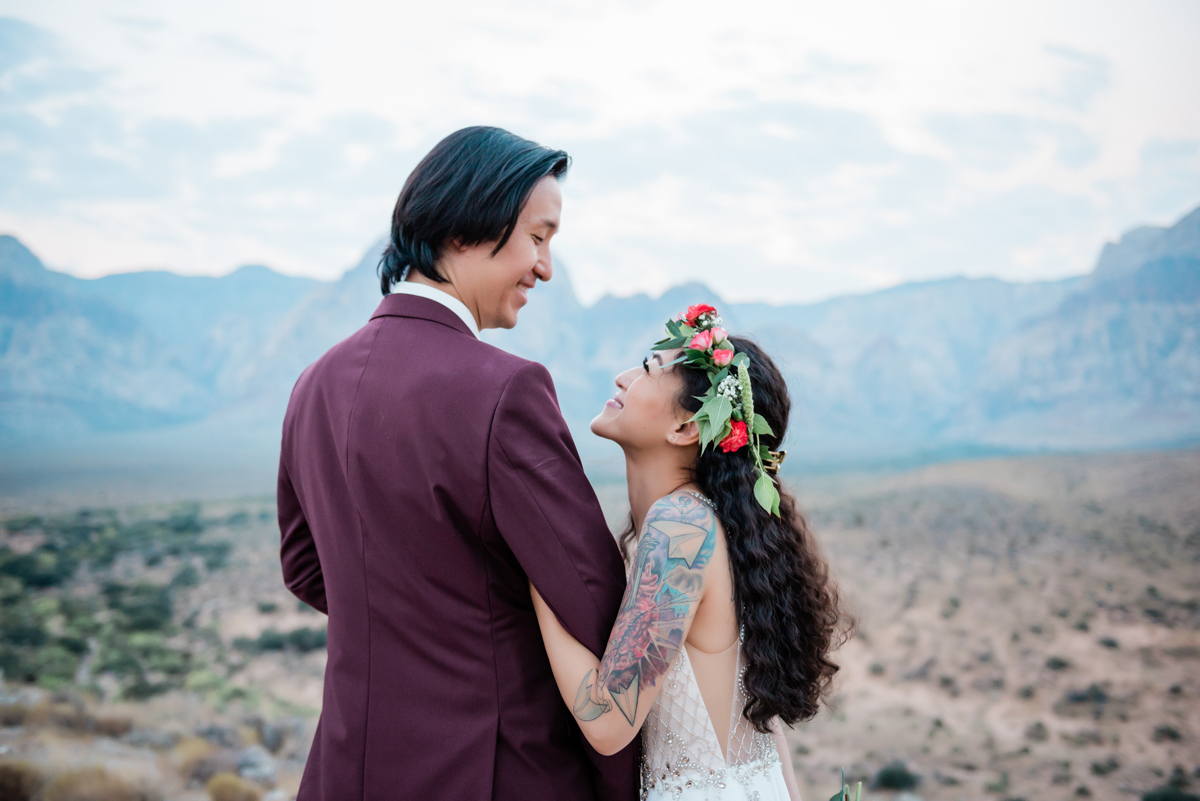 Tips On Planning A Private Wedding With No Guests
1. Start with Finding a Private Wedding Officiant
As we mentioned earlier, you will need a private wedding officiant who is licensed to perform weddings that do not need witnesses.
Cactus Collective Weddings has a private wedding officiant included in our wedding packages.
2. Apply for a Confidential Marriage License
Regular marriage licenses are public, meaning they can be accessible to anyone who requests them from the registry of deeds.
In contrast, a confidential marriage license is not accessible to other people — only the couple can request a copy of their marriage license.
Different states have different requirements for marriage licenses, so check with the state where you intend to hold the ceremony. You can find the details on obtaining a marriage license by going to the city's website.
Here are the marriage license details for some of our favorite and most beautiful wedding locales:
Las Vegas, NV; San Diego, CA; and Black Hills, SD.
3. Pick a Fun Venue
You have the freedom to choose practically any small wedding venues available. Pick a venue that is exciting and significant to you as a couple or one that reflects your personalities or relationship.
It could be a romantic venue or somewhere offbeat — you choose.
4. Hire a Trustworthy Photographer
In a private wedding with no guests, there will be no one else to remember this special day but you and your partner.
This means that the photographer's role is more important than ever, since they'll document your memories.
Choose your wedding photographer carefully so you can look back on your wedding photos fondly in the future.
5. Splurge on Your Honeymoon
Your honeymoon is an extension of the celebrations of your union. Don't skimp on this, especially if you saved a lot of money by having a private wedding.
Planning even a small, intimate wedding can be stressful, so you and your spouse definitely deserve a vacation.
6. Plan Your Announcement
At some point, you'll want to announce your private wedding. This can be a sensitive subject for family and friends, as they may feel left out.
It is customary to send out a wedding announcement providing the details of your wedding and a wedding photo.
We've gathered some inspiration for crafting a wedding announcement for you. It is best to send out these announcements as early as possible — before word comes out.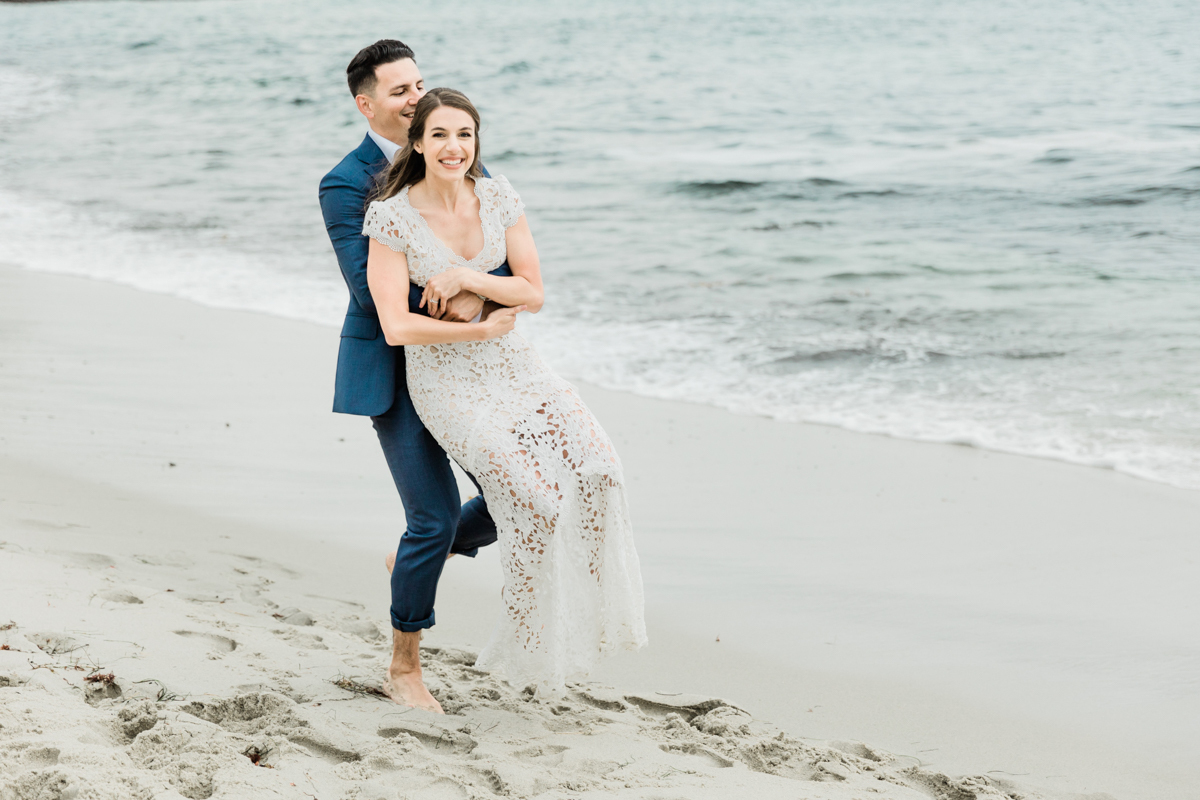 Need help planning your unique private wedding with no guests? Check out our elopement packages!

McKenzi Taylor
McKenzi Taylor is America's go-to elopement and micro wedding expert, often featured in small and major media outlets, such as the New York Times. With over 15 years of wedding photography experience, it was after planning her own Las Vegas elopement in 2016 that McKenzi felt her purpose shift into elopement coordination. She started Cactus Collective Weddings soon after in 2017. Since then, she's become a WIPA board member, and has helped well over 1000 couples get hitched in style around Las Vegas, San Diego and Black Hills.