Disclosure: This post may contain affiliate links. Please see our full disclaimer to learn more.
There are plenty of perks that come along with having a super small wedding.
A small wedding is an intimate celebration of love, and the bride and groom, brides, or grooms remain at the center of that celebration. The main focus can be the details, your list of wants and it gives you the opportunity to really remember every little moment that fills up this most incredible day.
Super small wedding ideas can help to show you just how feasible and stress-free this kind of wedding can be.
10 Super Small Wedding Ideas
If you're considering a scaled-back celebration, some small wedding ideas can really paint the picture of your big day for you. Here are 10 ideas for making your small wedding one of a kind:
1. Only Invite Your Inner Circle
To keep things intimate, really keep them intimate. Filling your guest list with just your inner circle ensures you can be completely open, vulnerable and free to enjoy your special day just how you want it.
2. Think About A Weekday Wedding
There is no steadfast rule that says weddings have to be on a weekend. Opting for a weekday wedding might allow you to enjoy a unique wedding venue, special date, or particular wedding package you may not otherwise have available to you.
Hand-picked related content: Have You Considered a Weekday Wedding?
3. Fun Transportation
Who doesn't dream of making a big entrance? A super small wedding gives you more options, like a head-turning vintage car from Vegas Vintage Classic Car Rentals.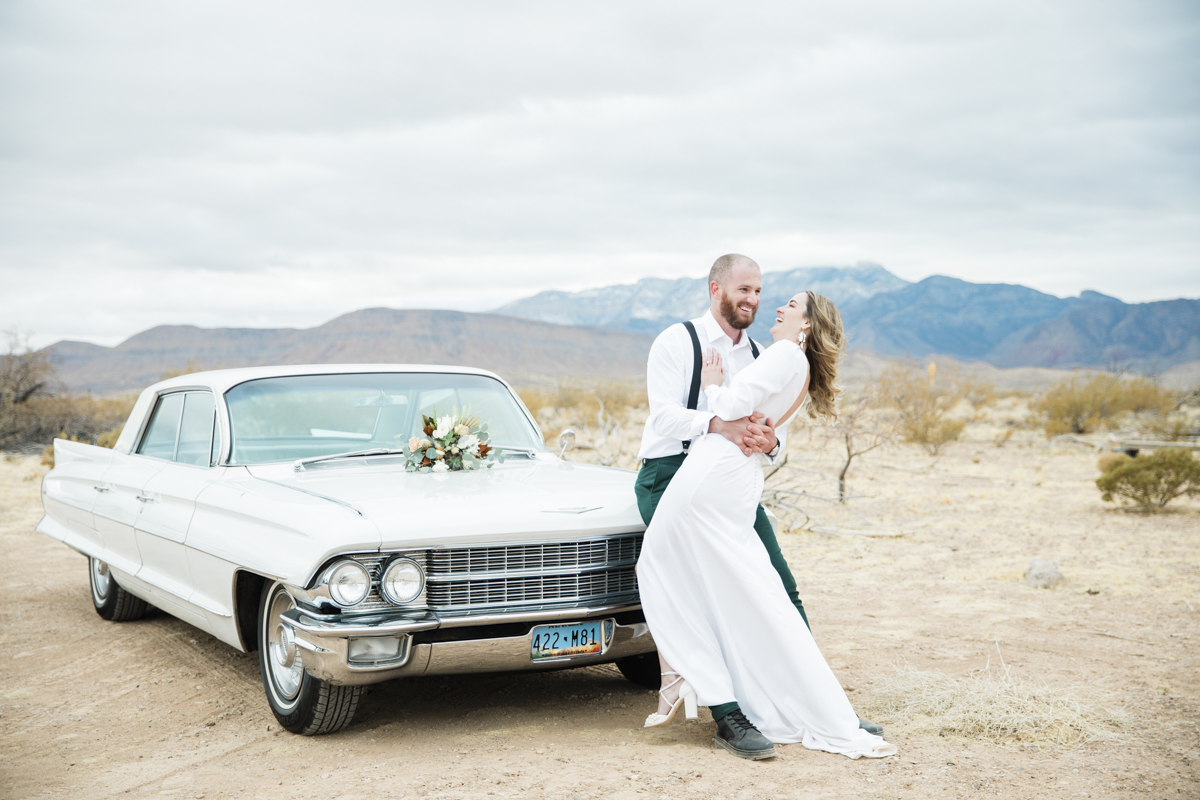 4. Make It A Destination Wedding
If you're dreaming of the glittering lights of the Las Vegas strip, or a beach wedding in breezy San Diego, a small destination wedding is the way to go. Just you, your spouse-to-be, and your most favorite people in a destination you love.
Planning a weekend destination wedding is simpler than most think.
5. Enjoy The Great Outdoors
Sometimes the most incredible venues aren't built by people, they're built by the world around us. Enjoying the great outdoors is one of the most popular super small wedding ideas as you let nature take care of your décor.
6. Customize Everything
One of the huge perks of planning a small wedding is the ease with which you can make your favorite Pinterest board your wedding reality. Even if you wish to customize every little detail of your big day for the ultimate personalized experience, it remains stress-free and affordable.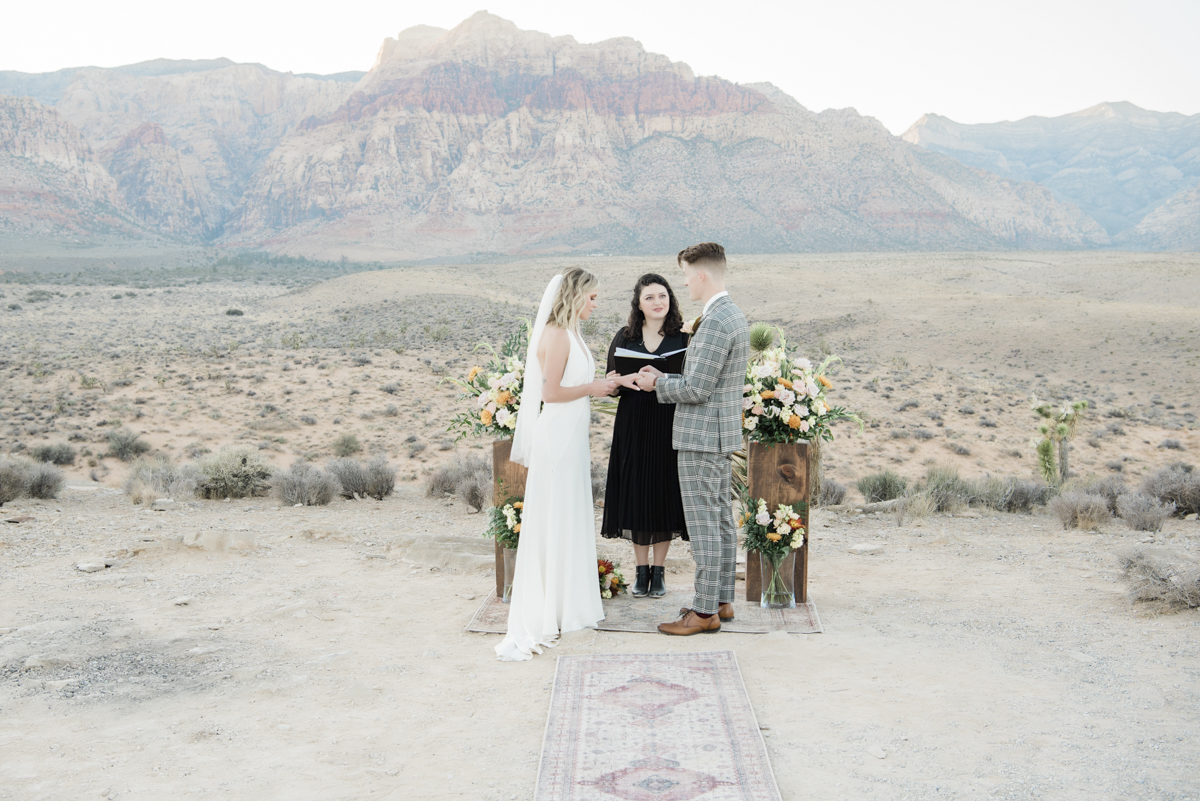 7. Invest In A Photographer
While you're less likely to experience "wedding day amnesia" when you have a small wedding, you'll still want to keep every memory fresh. Invest in a quality wedding photographer to ensure you immortalize each and every perfect moment.
8. Cake Alternative
While a traditional wedding cake is typically part of the experience, it doesn't have to be. A cake alternative like cupcakes or hand pies keeps your small wedding celebration delicious and unique.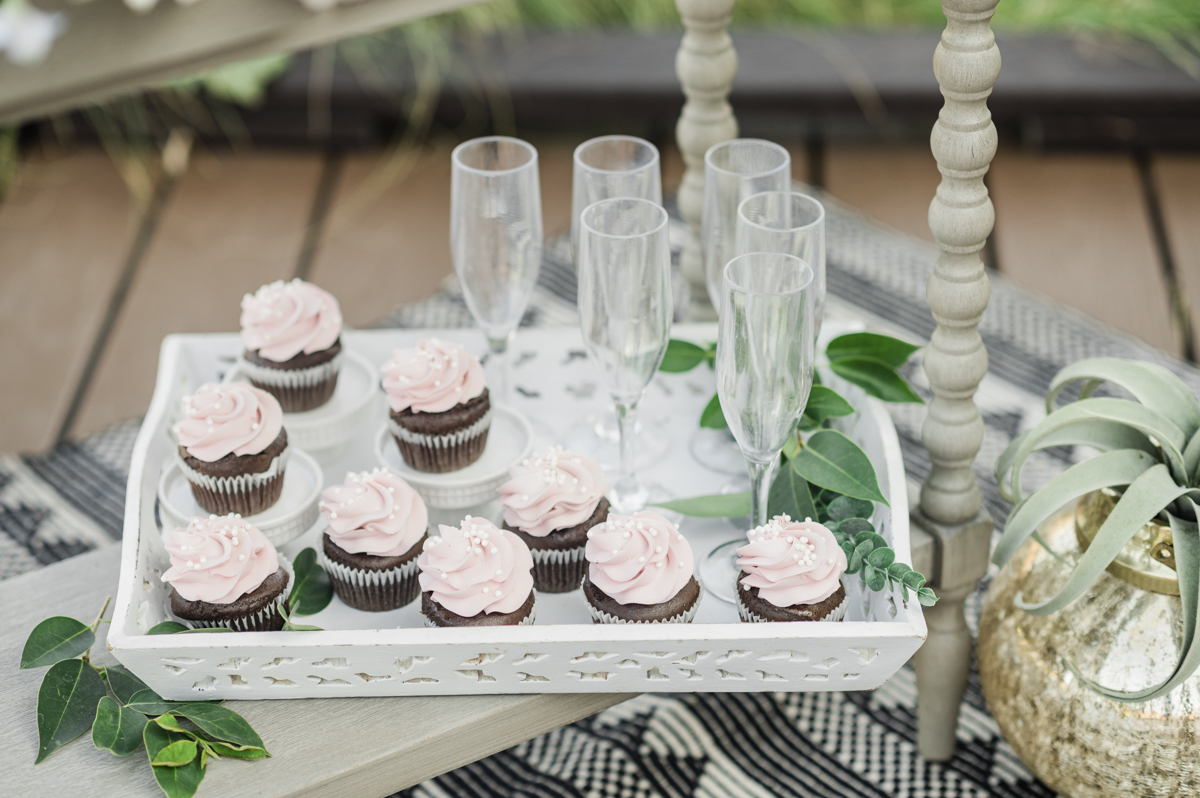 9. Paint Your Wedding Live
A live painting of your wedding is a souvenir you'll cherish for the rest of your days. It captures all of the love and joy you experience during these special moments with perfect artistic expression. The most unique way to immortalize your wedding, it embodies your vision as art.
10. Get Personal On The Wedding Party Gifts
When you're not looking for wedding party gifts for a large party, you have more opportunities to keep things personal and memorable. Personalized wedding party gifts act as a souvenir for your wedding party to remember the incredible day they've shared with you forever.

Personalized Champagne Flute | Buy at Art Town Gifts
Frequently Asked Questions
How many guests is a small wedding?
Generally, a super small wedding will be a wedding with a guest list of about 10 or fewer.
How can I have an inexpensive small wedding?
Having an inexpensive small wedding is not just possible, it's quite easy. Our Cactus Collective Weddings packages are full of super small wedding ideas to keep your big day simple, elegant, intimate and stress-free.
What is considered a small intimate wedding?
A small intimate wedding is usually a wedding with just a handful of guests from your inner circle, in a location that is meaningful to the couple, alongside a personal celebration.
How do you plan a tiny wedding?
When planning a tiny wedding, first consider what you want most from your dream wedding experience. Look at those Pinterest boards, peruse those magazines and picture what your perfect wedding would look like. Set out to create a guest list composed of only your innermost circle and begin looking at venues that really encompass your vision. Our Cactus Collective Weddings packages make planning your tiny wedding simple with our partial planner services and inclusive offerings.
Thinking of having a super small wedding? How about a destination wedding? Contact us below!

McKenzi Taylor
McKenzi Taylor is America's go-to elopement and micro wedding expert, often featured in small and major media outlets, such as the New York Times. With over 15 years of wedding photography experience, it was after planning her own Las Vegas elopement in 2016 that McKenzi felt her purpose shift into elopement coordination. She started Cactus Collective Weddings soon after in 2017. Since then, she's become a WIPA board member, and has helped well over 1000 couples get hitched in style around Las Vegas, San Diego and Black Hills.