Disclosure: This post may contain affiliate links. Please see our full disclaimer to learn more.
Las Vegas is more than the wedding capital of the world — it's also the entertainment capital!
You will not only see neon signs and fountains on the streets of downtown Las Vegas but also awe-inspiring wall murals because Vegas is filled with a lot of creative artists, including street artists.
Their art captures the essence of Las Vegas along with its people's struggles and triumphs.
We absolutely love helping couples plan unique weddings around Las Vegas, and it would be a crime not to encourage our couples to visit or take engagement or wedding photos with our favorite downtown Las Vegas murals.
7th and Ogden Avenue
3D Mural by Felipe Pantone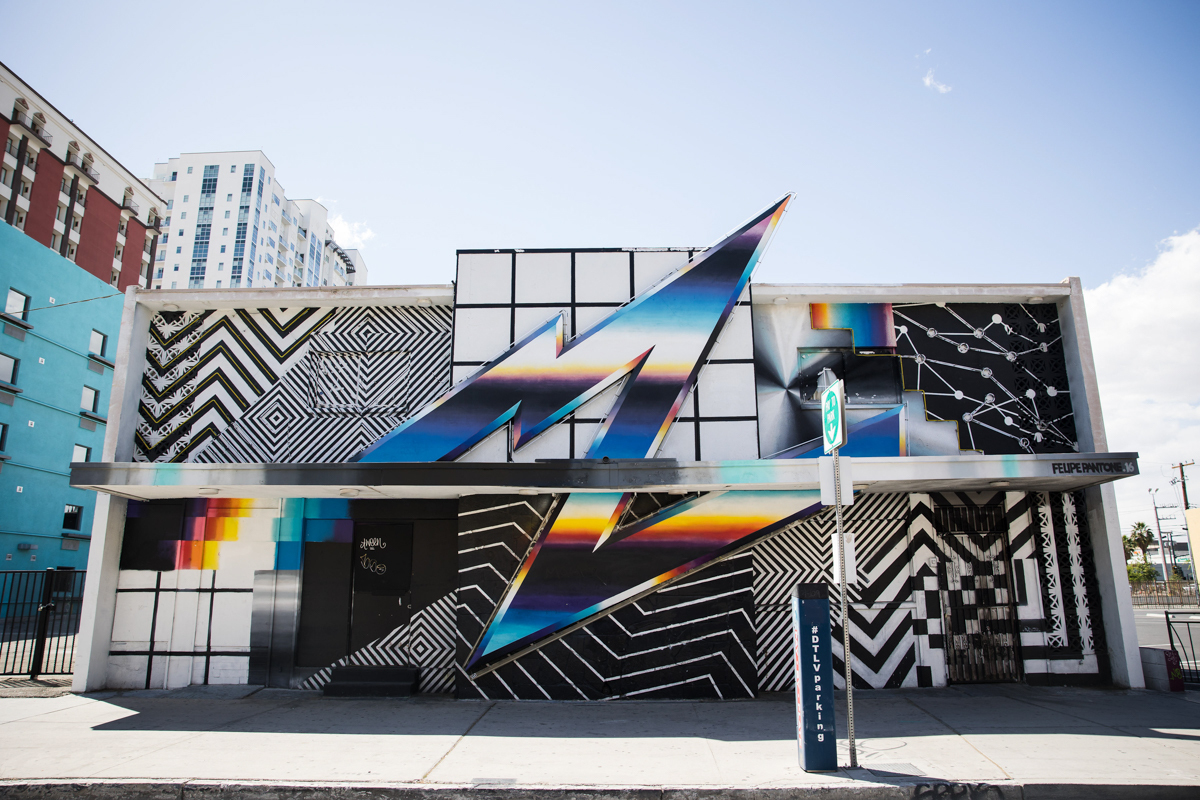 Created for Life is Beautiful 2016, this wall art showcases Felipe Pantone's unique art style that involves bold colors and shapes.
This particular installation almost doesn't look like wall art at all but rather real live neon lights.
Mural by D*Face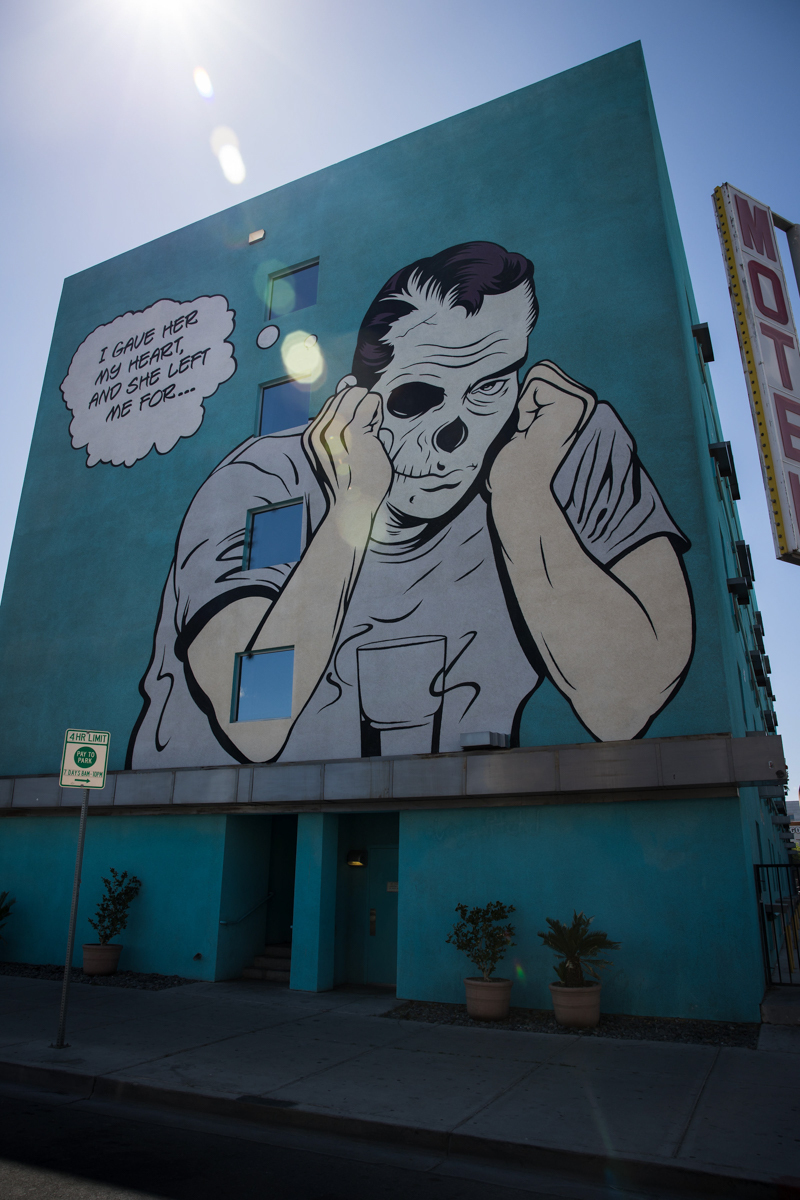 Perhaps not the most appropriate background for a wedding photo, but this retro art style mural art is too good to pass up.
The accompanying text is rather sad but the art style is fun and colorful. This mural is located just five minutes from Neon Museum.
Landscape 1 by Agostino Iacurci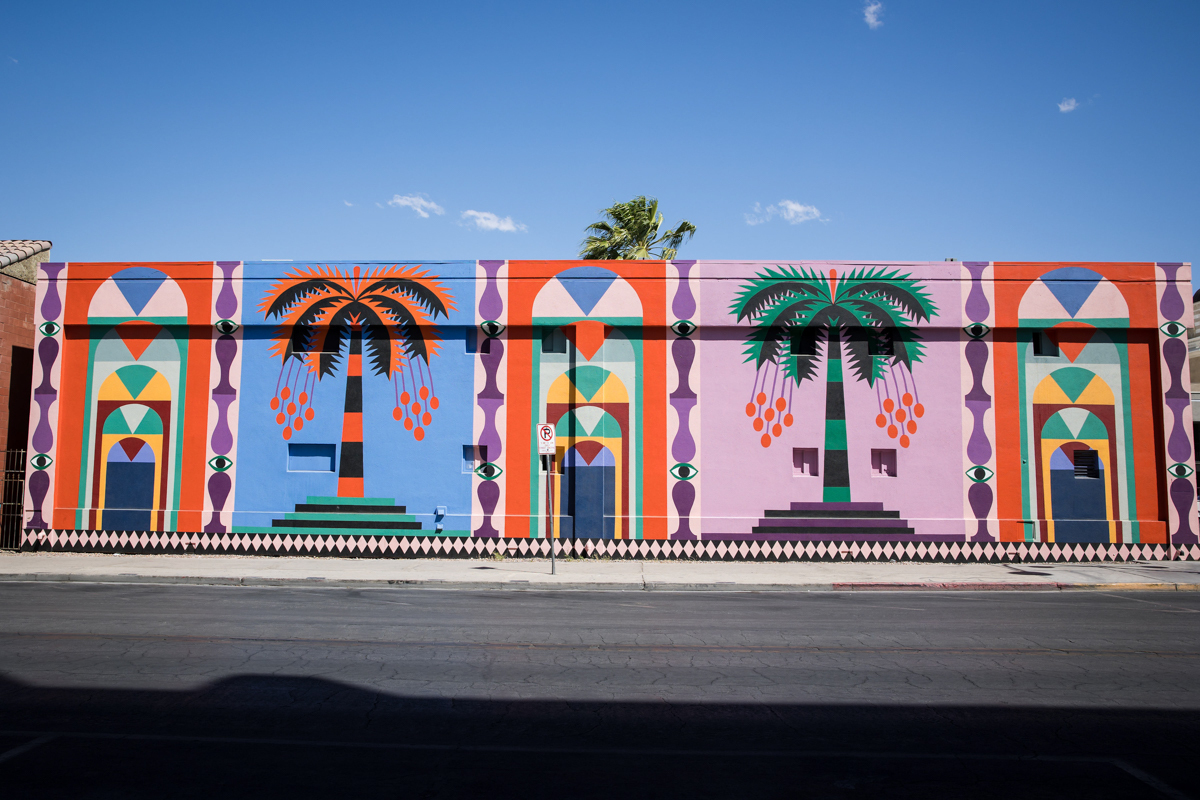 Commissioned for the 2021 Life is Beautiful festival, this wall art features vibrant colors and geometric shapes forming coconut trees and passageways, making it an especially fun background for pictures.
Found Again by Keya Tama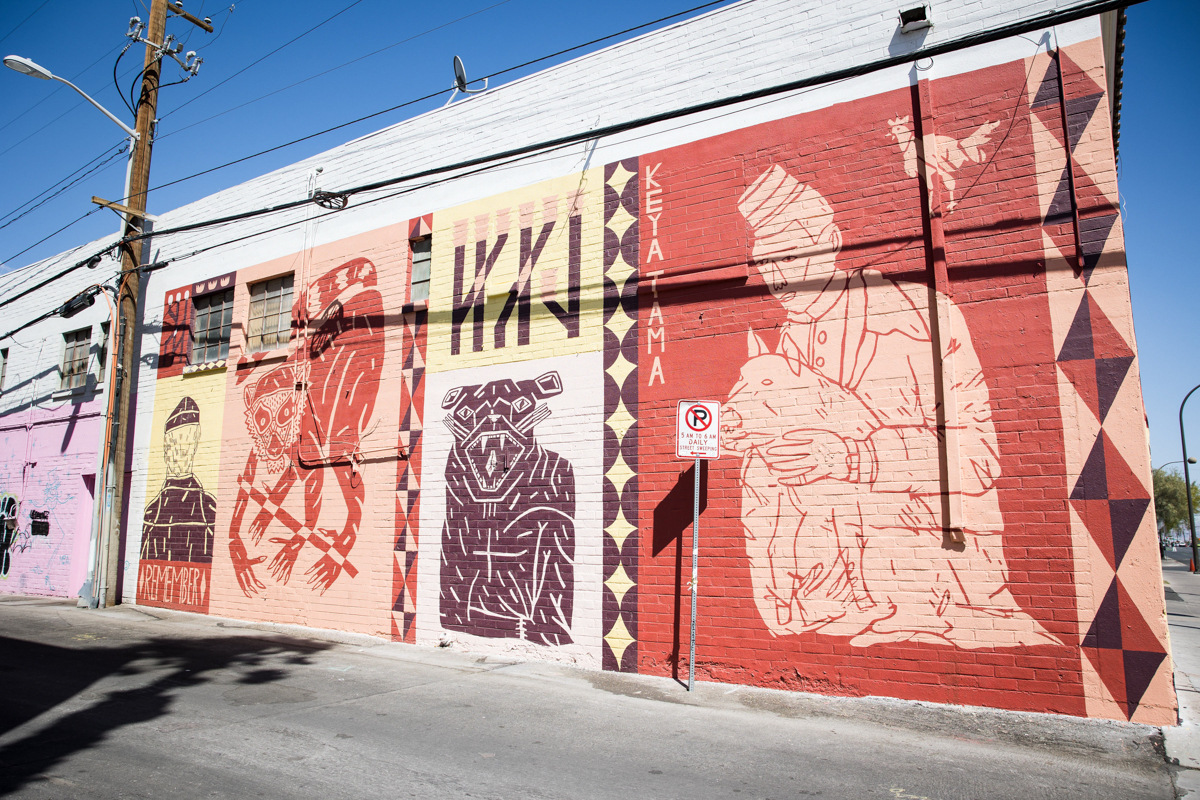 Keya Tama is a South African artist. He brings distinctly South African art in his mural at 7th Street and Ogden Avenue, the spot for viewing the best street art in Las Vegas.
The bold colors and lines that characterize his work shows how diverse Las Vegas is.
Fremont Street
Life as a Shorty Shouldn't Be So Hard by Mark Drew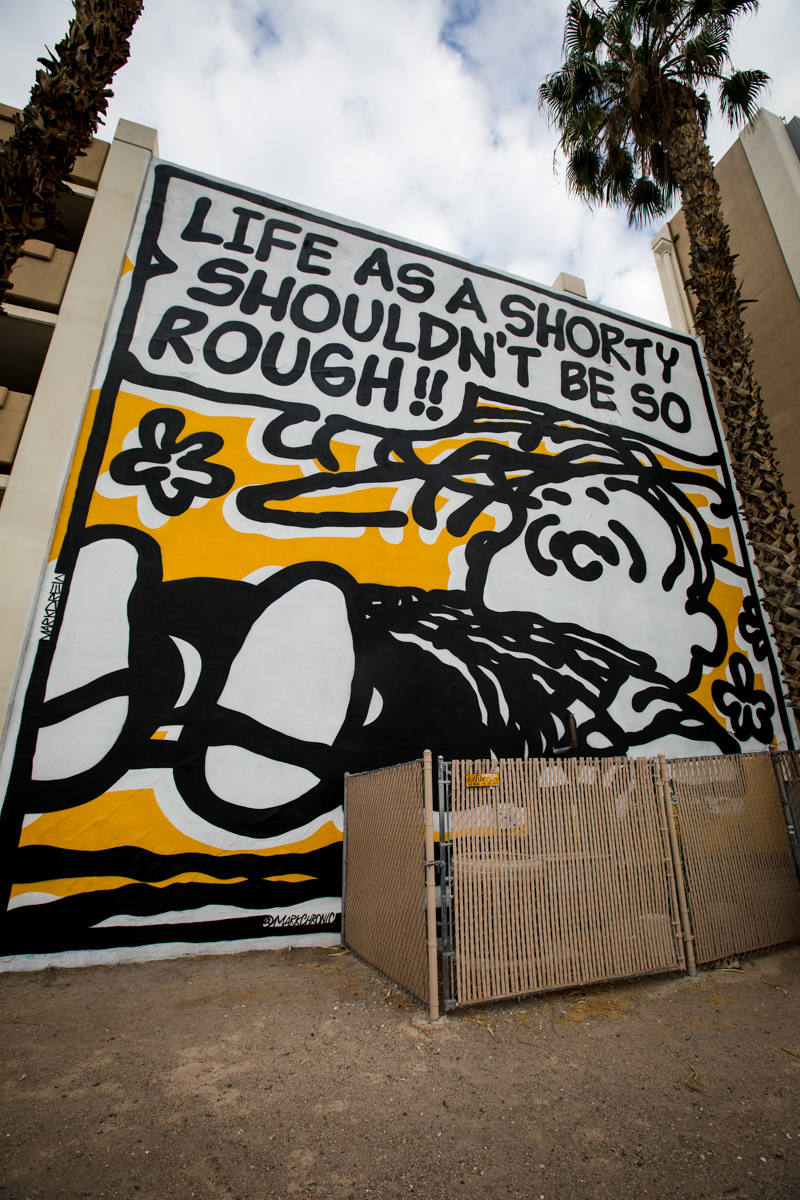 On the side of the El Cortez parking garage is a piece by Australian muralist Mark Drew.
The piece combines two important elements of pop culture — Linus from Peanuts and a lyric from Wu Tang Clan. If you love one or both, a picture with this piece would be perfect.
Mural by Vhils
Stewart Avenue
Horned Toad by ROA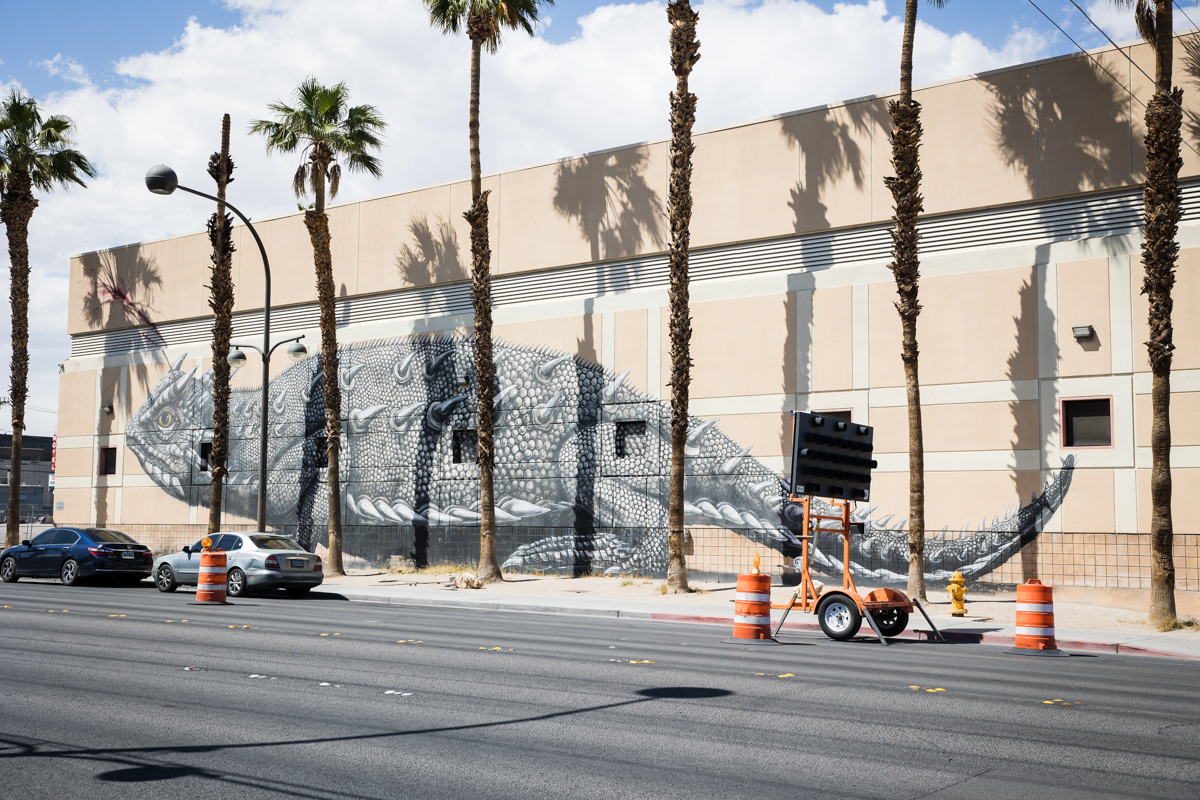 Completed in 2014, this piece of art has been a staple in urban art walking-tours.
It's also bound to catch your attention because of the detail and the blood red shooting out of the toad's eye.
Hero of the Day by Sebas Velasco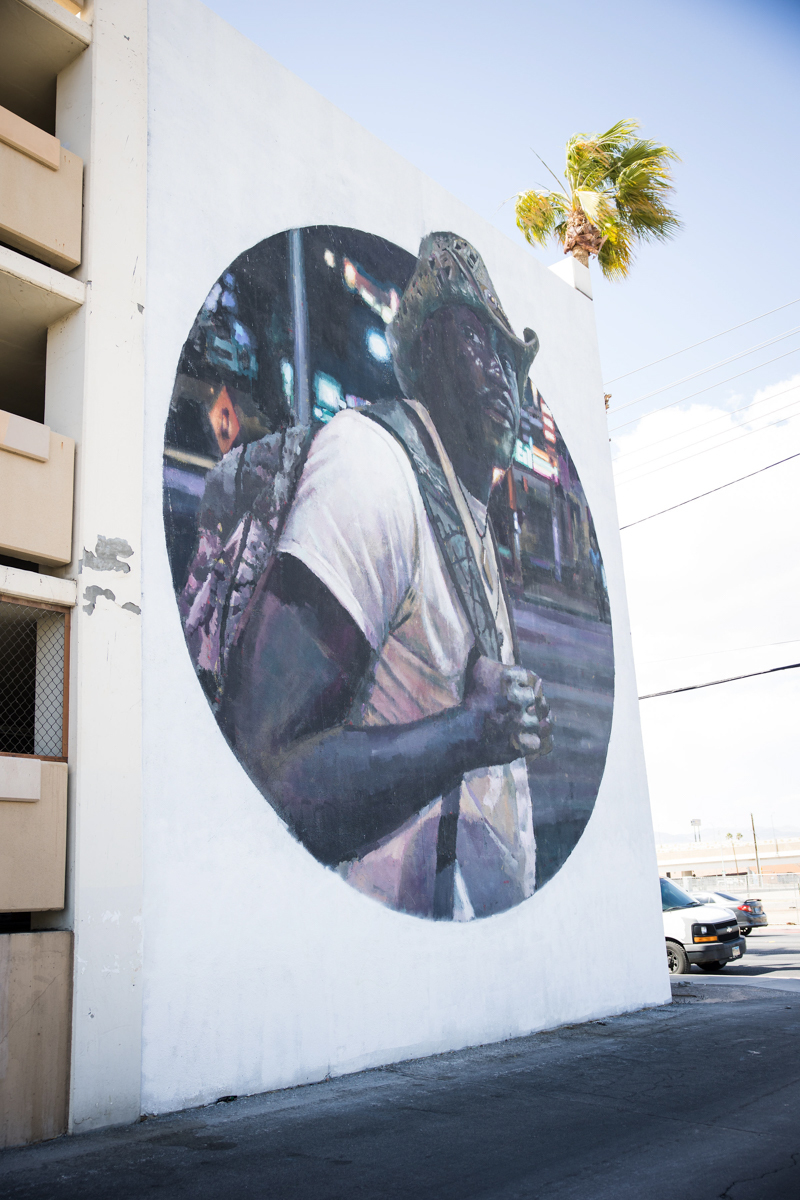 Velasco's hyperrealistic work is a reflection of the realities of Las Vegas.
The piece depicts a man walking the streets of Las Vegas on one side of the corner of a building and a view of a motel on the other side.
This captivating piece will certainly add an edge to your photos.
Other Mural Must-Sees
The Life Is Beautiful Festival Signature Mural by Unknown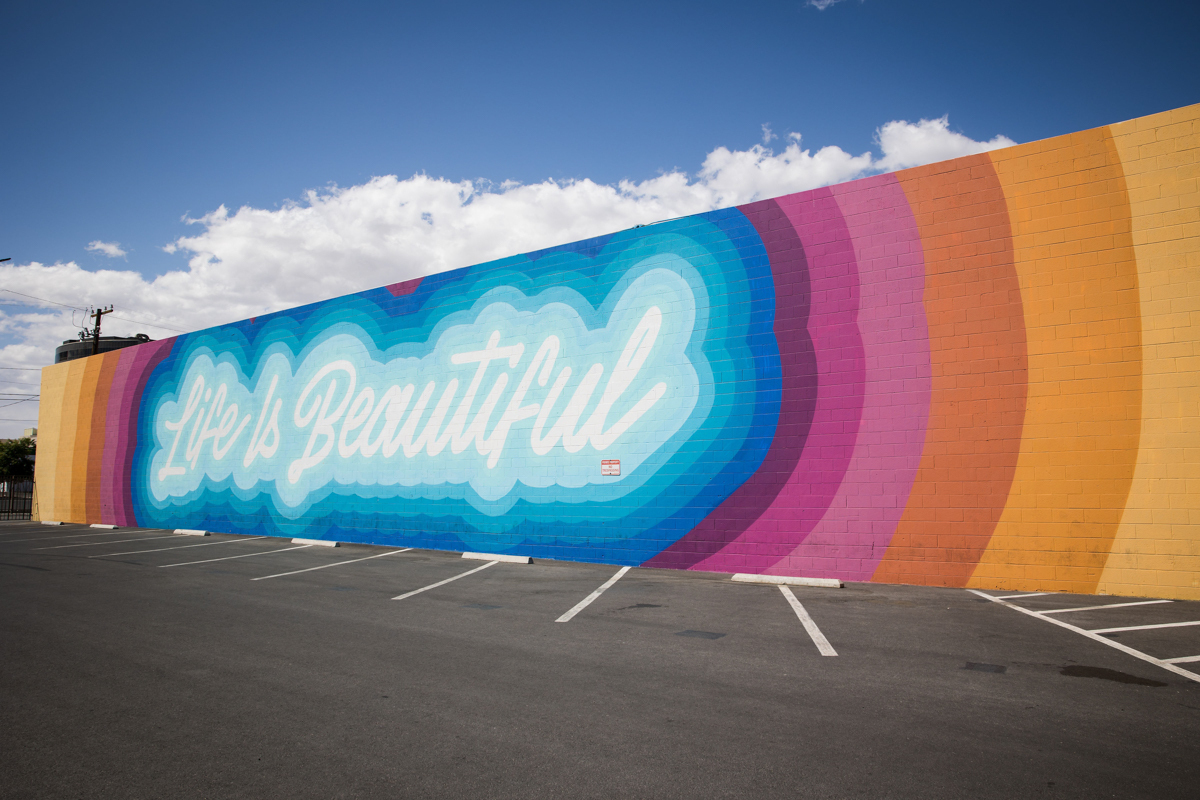 Mantra by Unknown
Mural by Shay Davis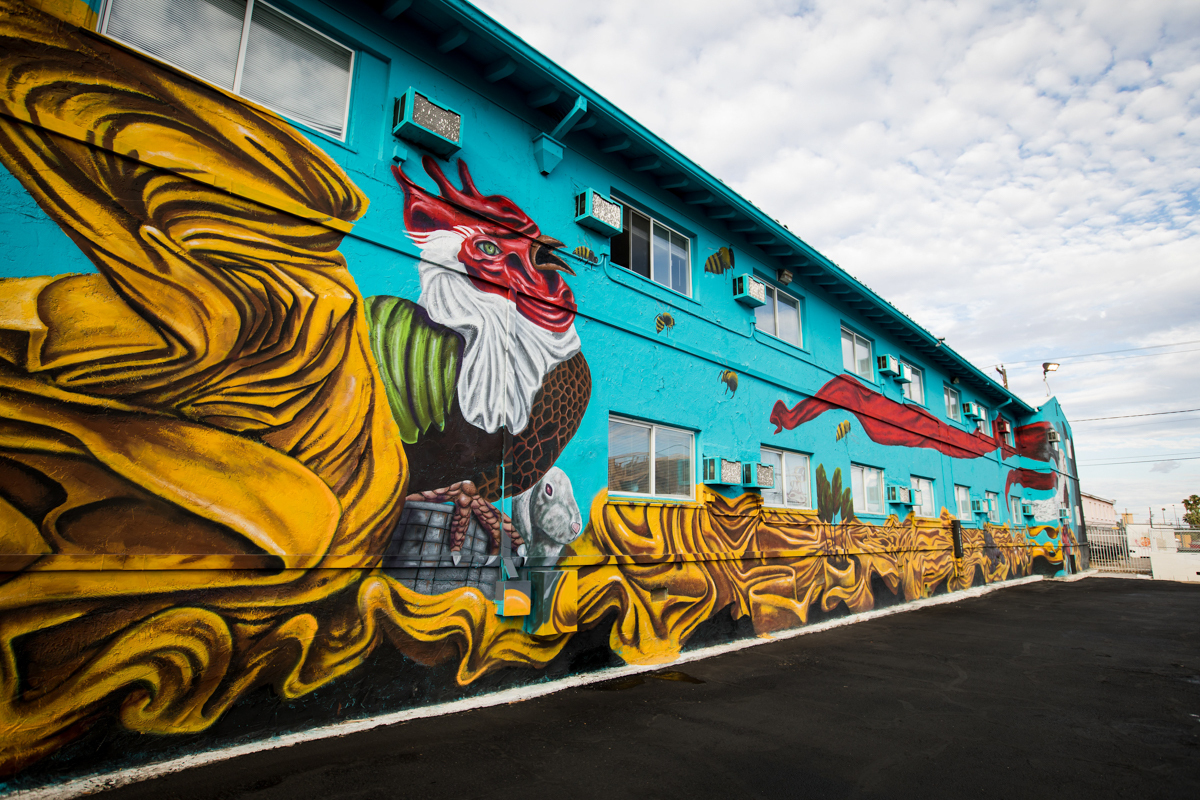 Mural by Unknown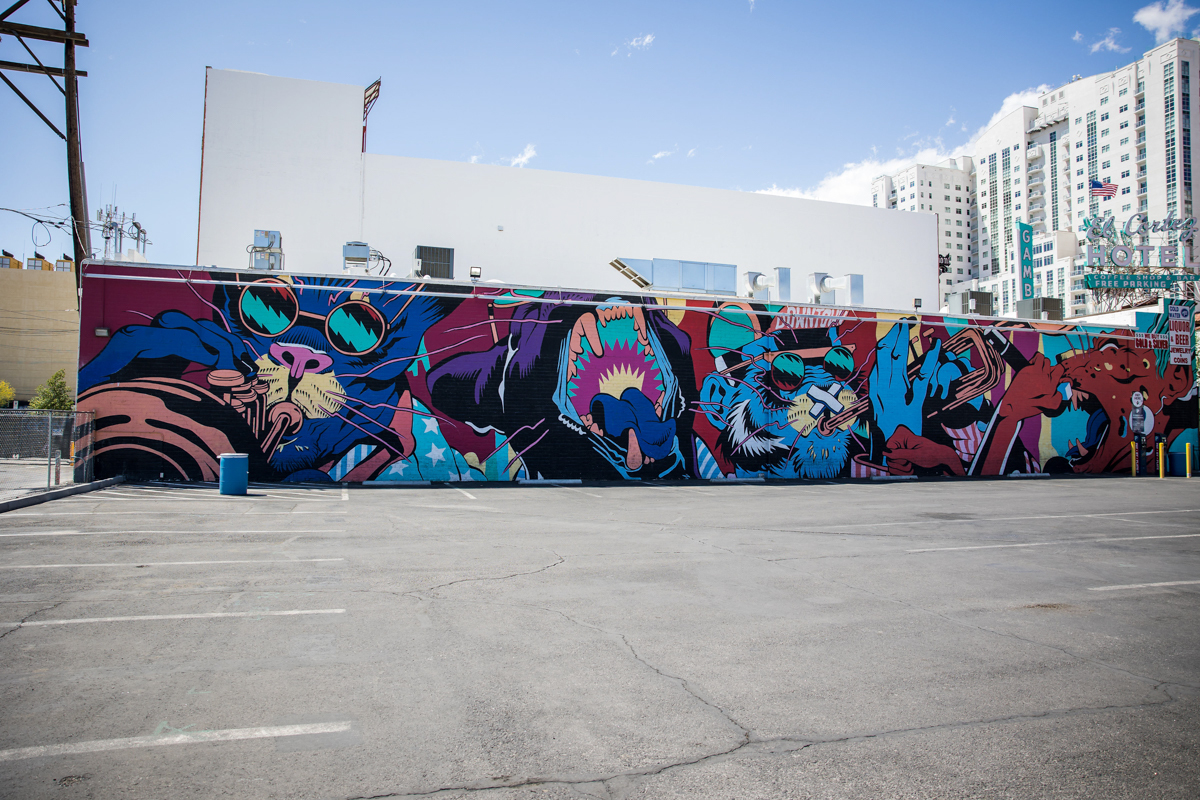 Unknown
Unknown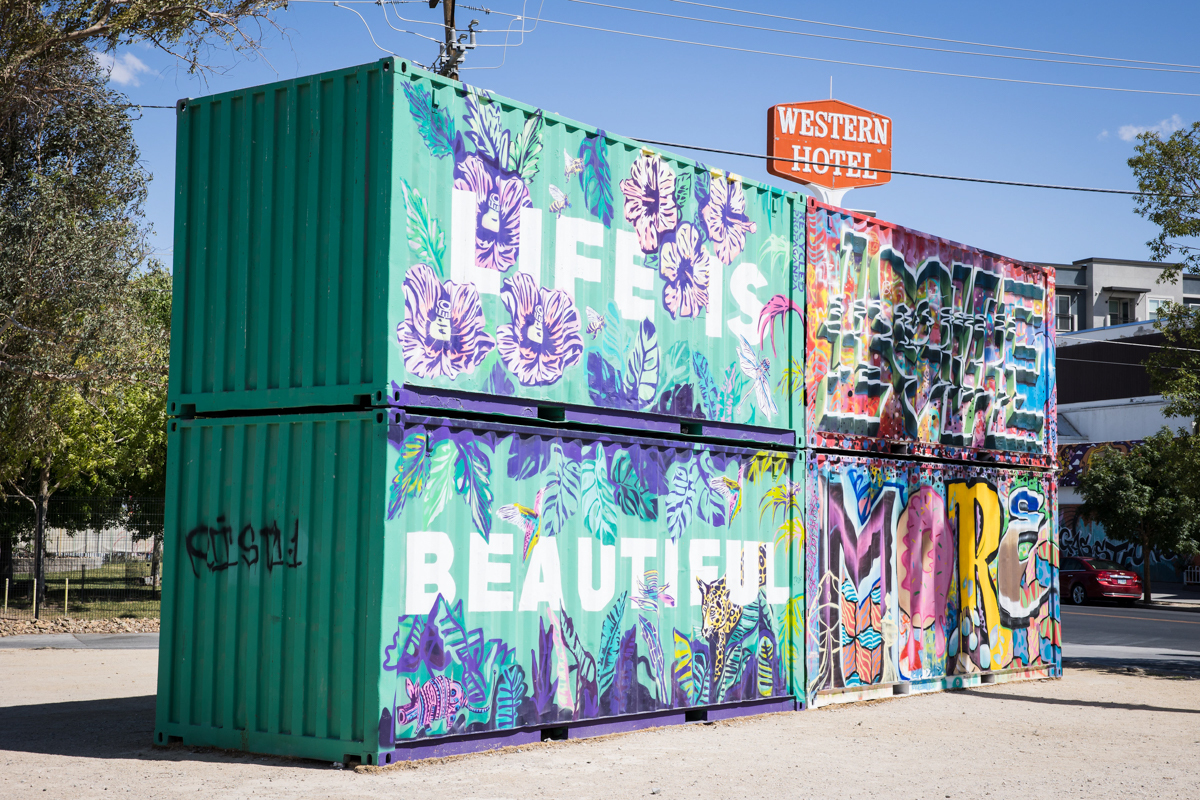 Mural Created by Alexis Diaz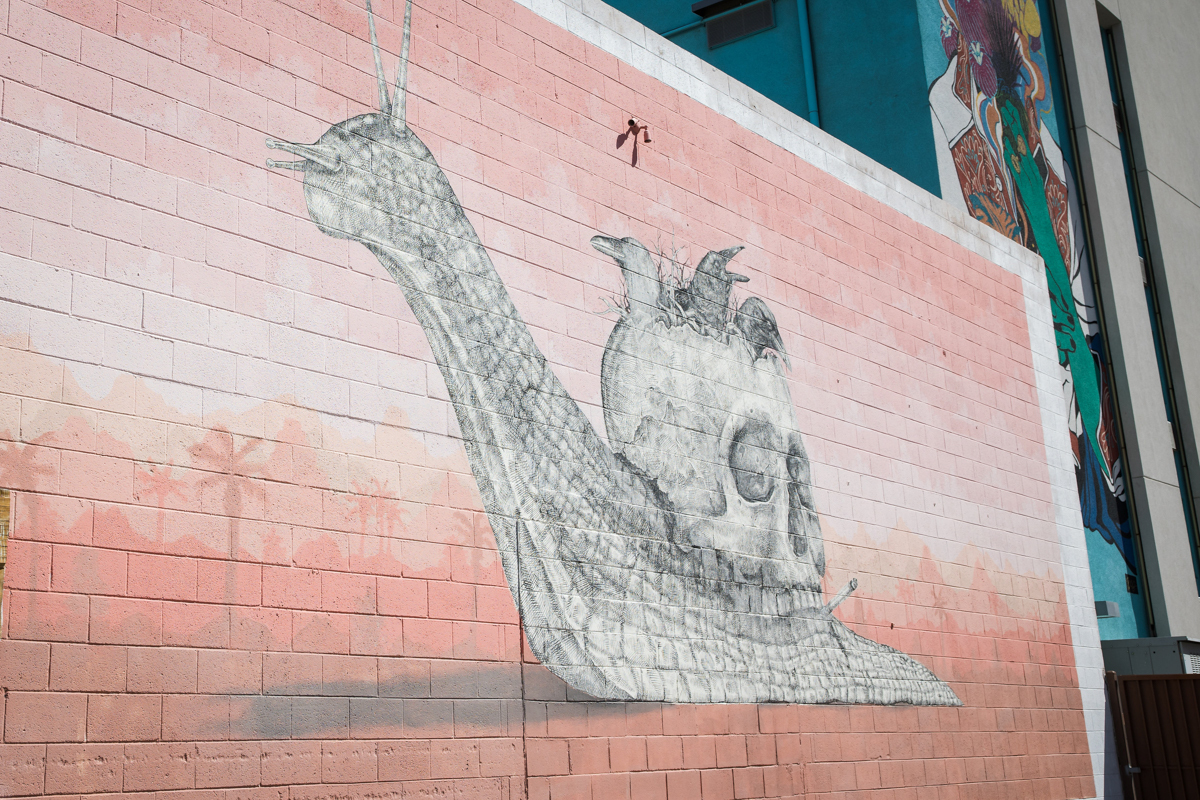 Bacardi Art Motel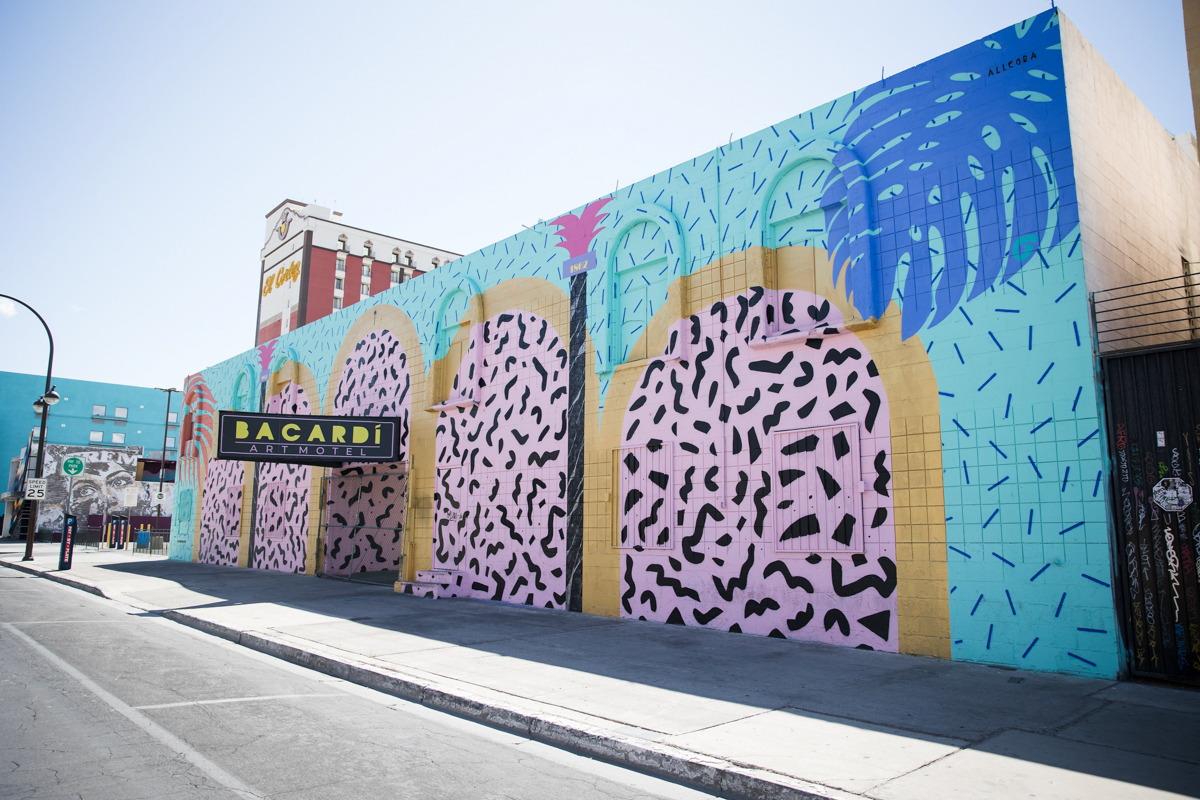 Black Girl Magic by Criola Paints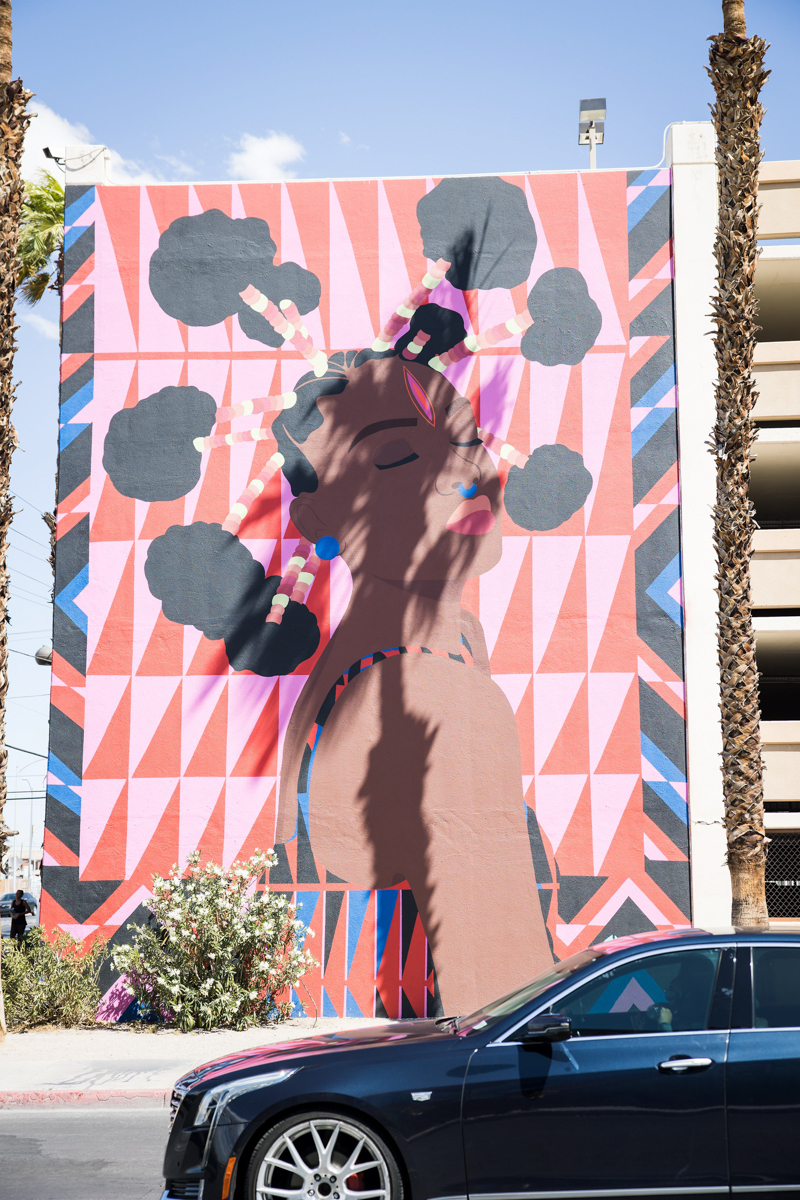 Neon Mural #12 by Spidertag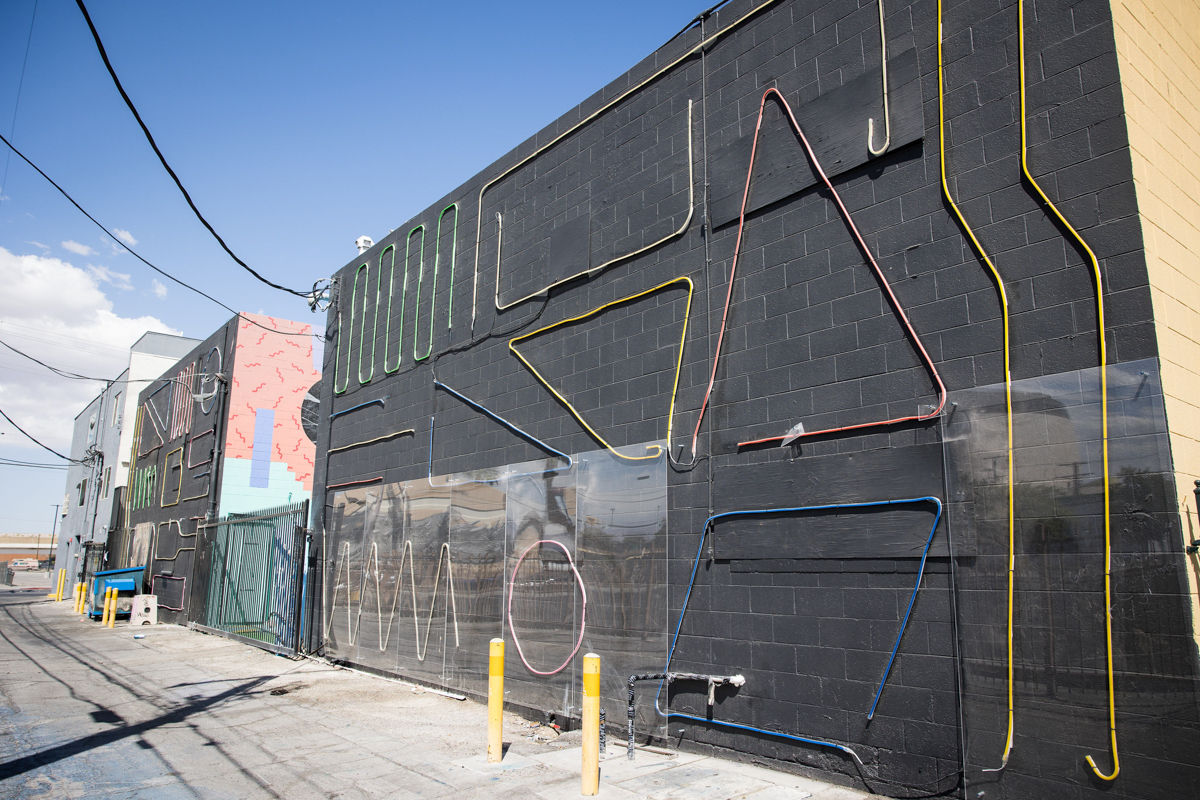 Peacemaker Created by D*Face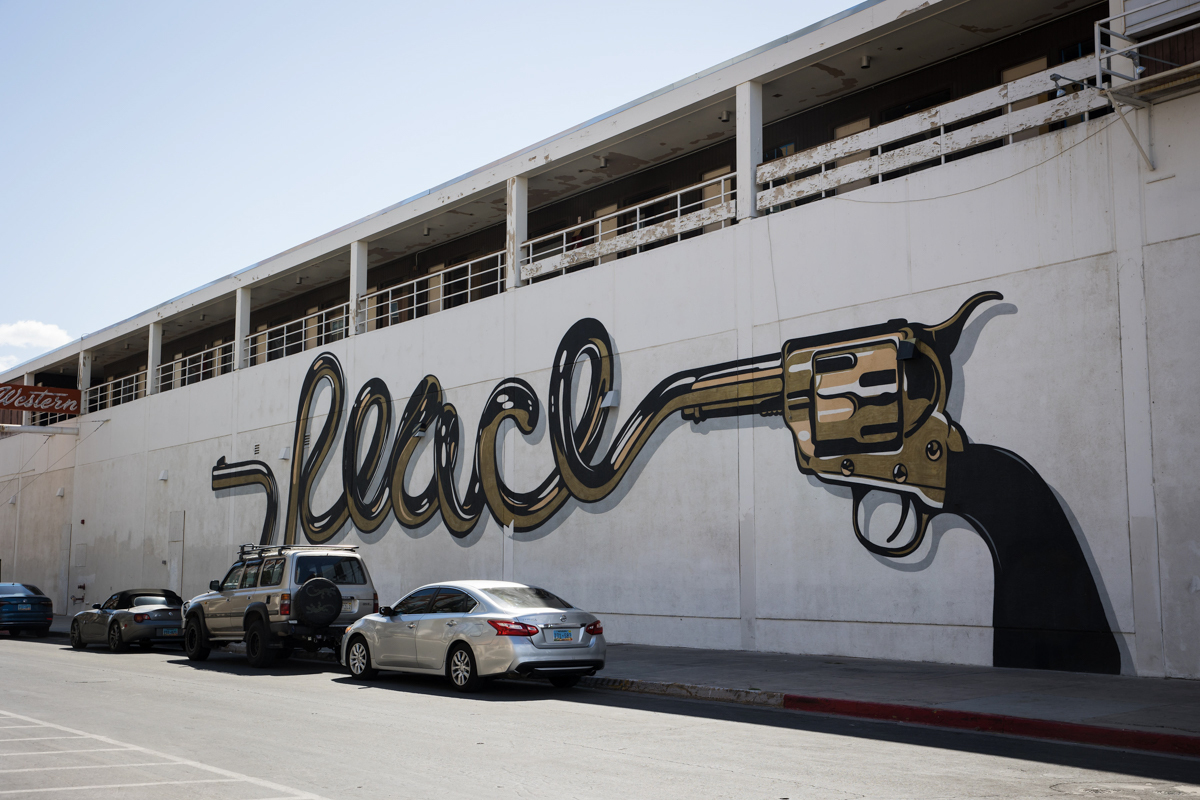 Stella Artois Soltice Lager by Unknown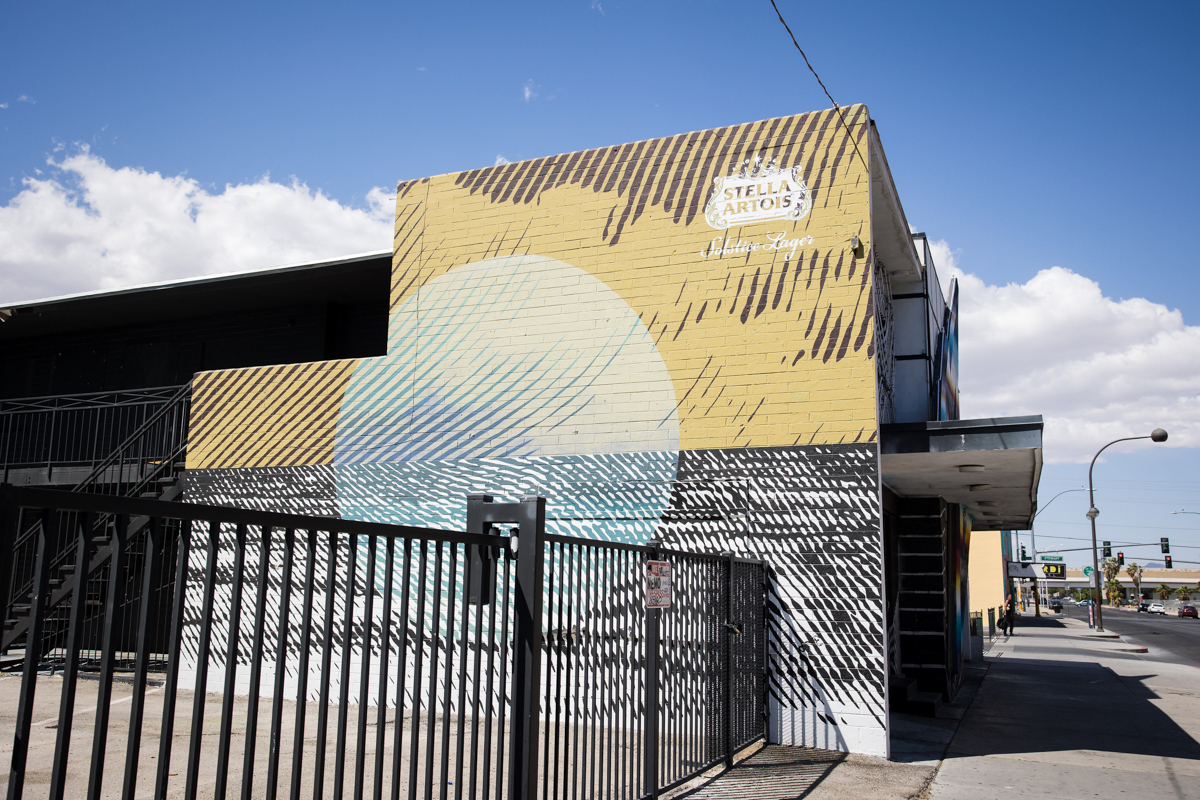 Lucky Motel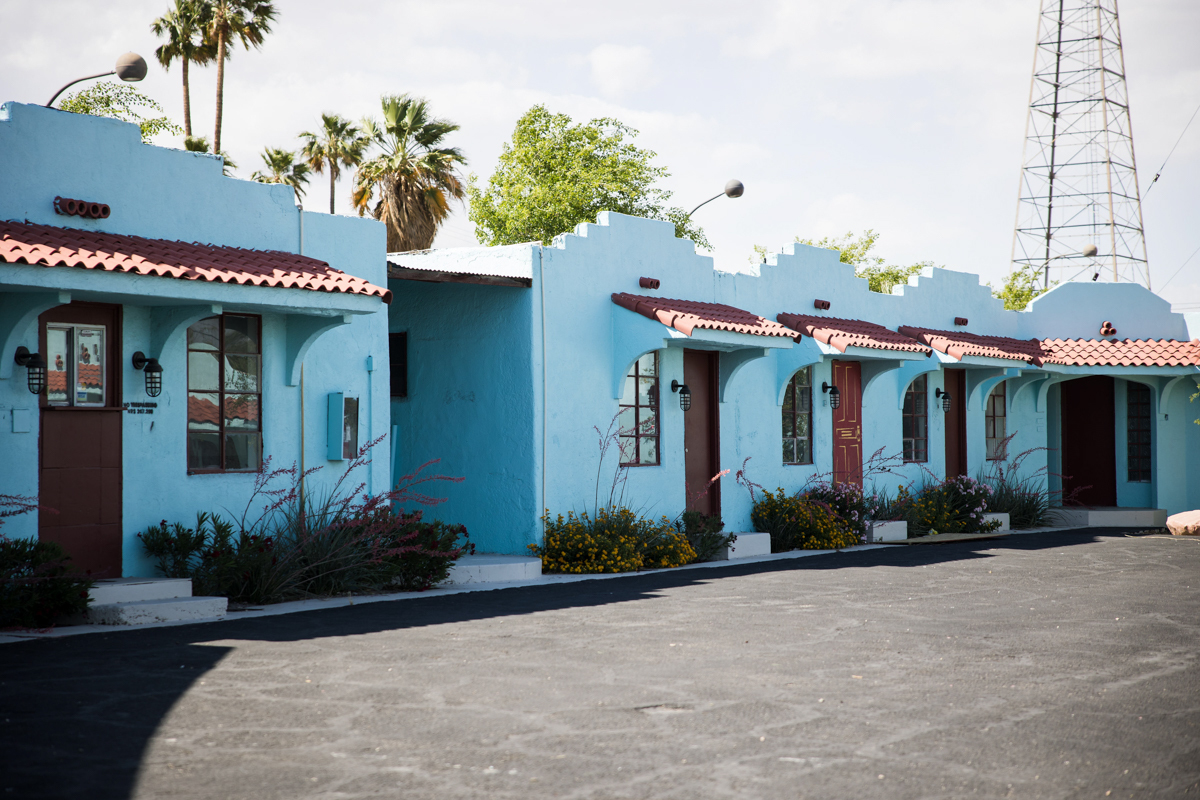 Mural by Unknown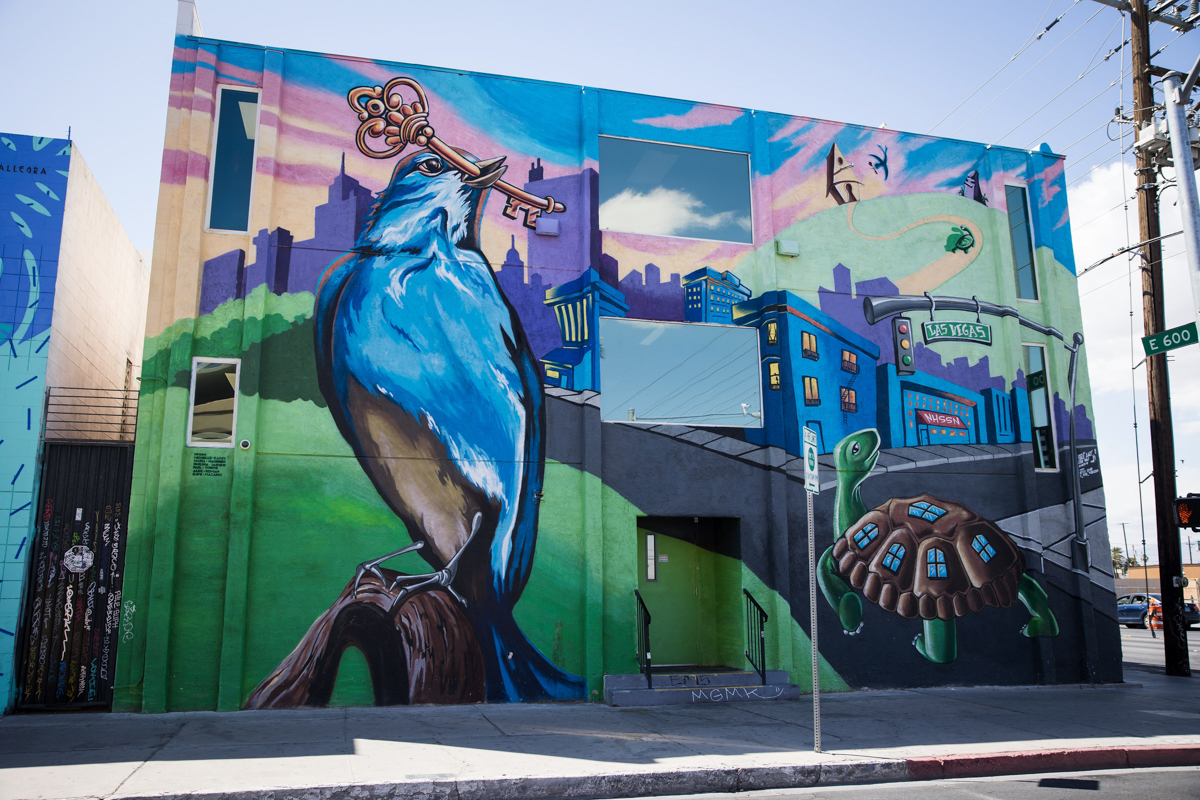 Las Vegas Motel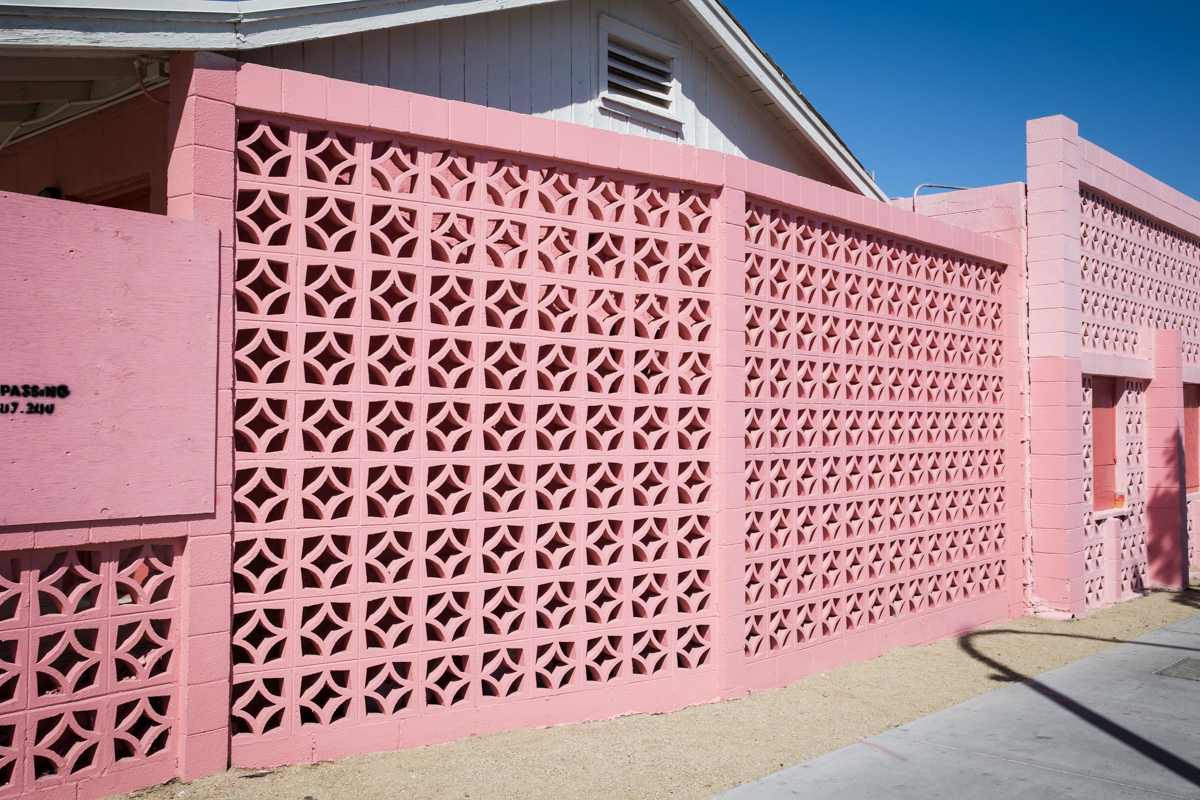 Aware by Unknown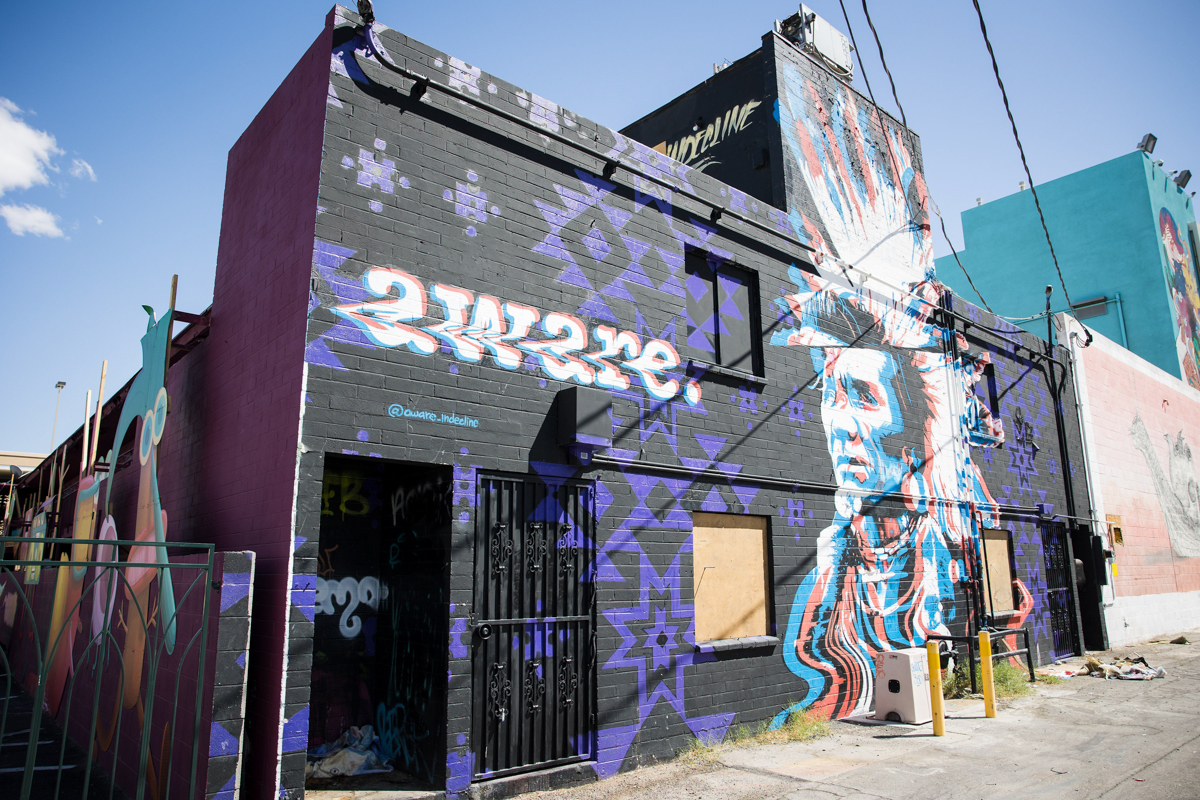 Popsquad by Nicolas Barrome Forgues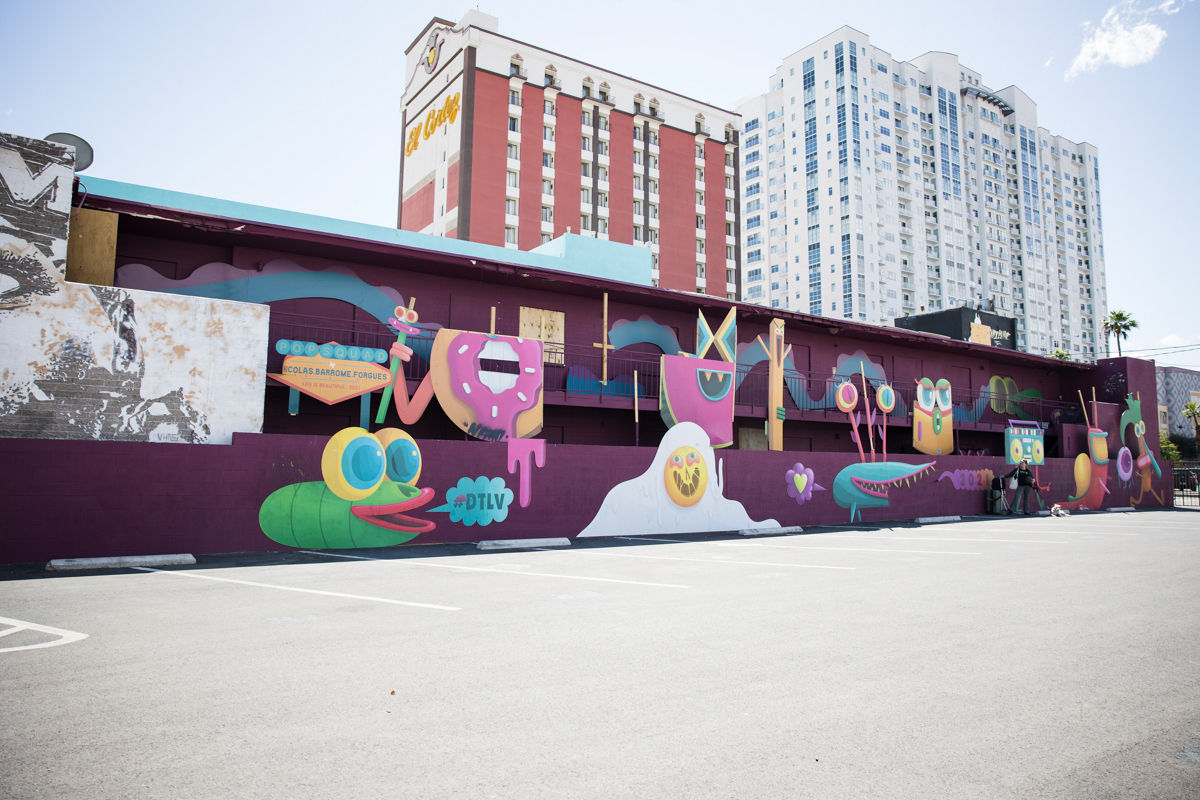 Unknown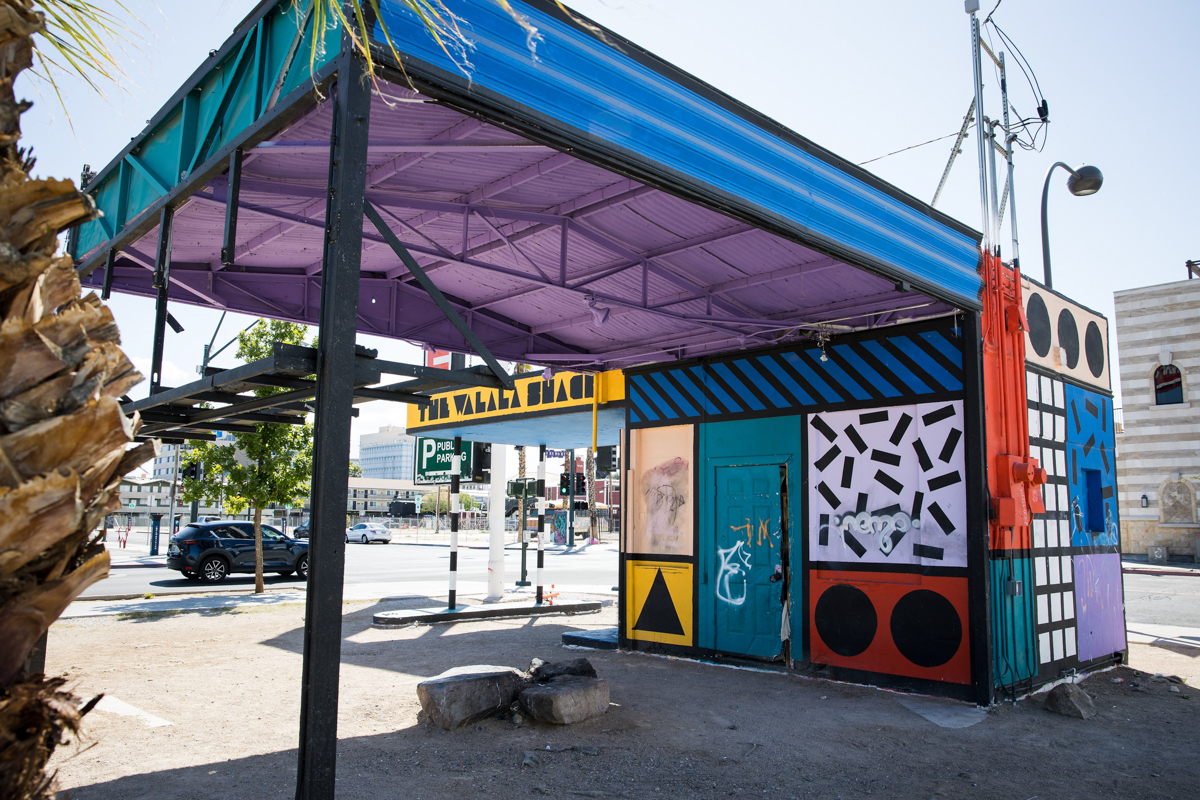 Mural by Apexer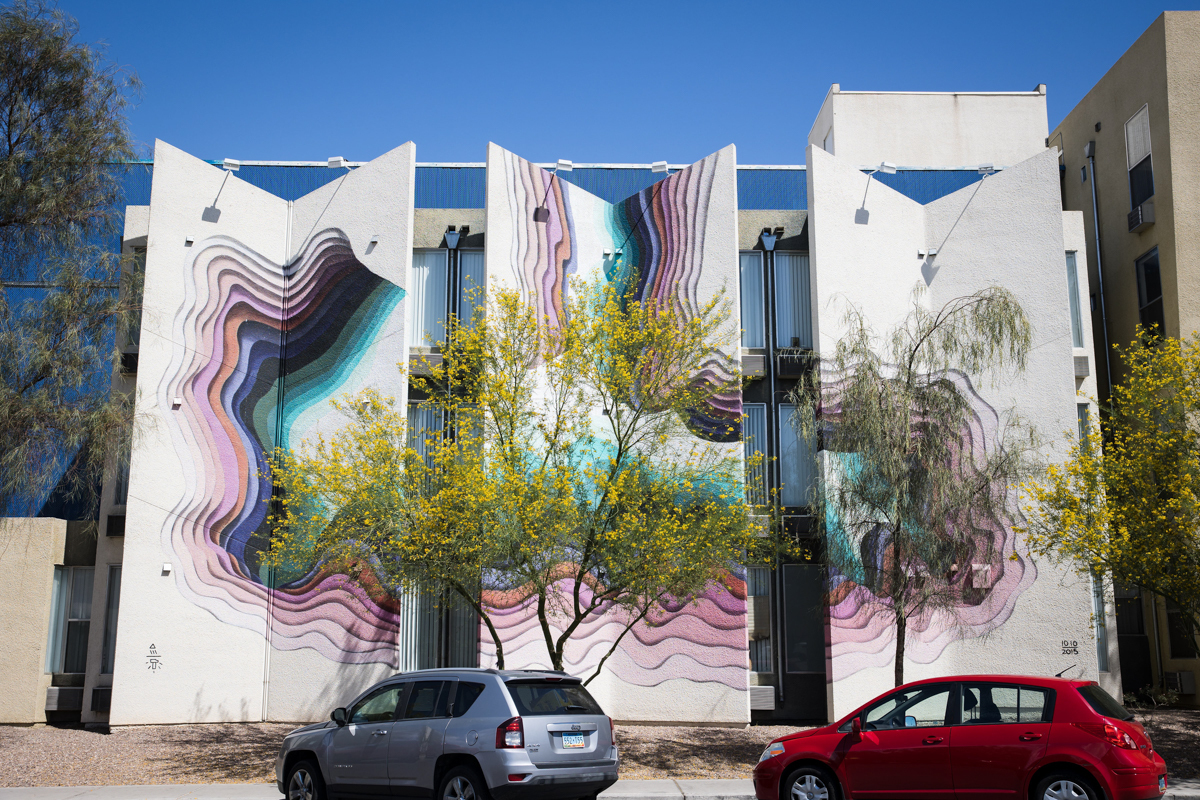 There are so many beautiful and poignant murals by many other local artists throughout the streets of Las Vegas — these are just some of our favorites.*
Each one is certainly worth seeing before you choose one (or a few) for your wedding photos!
Are you thinking of getting married in the entertainment and wedding capital of the world? We can help you plan your elopement or micro wedding photos.
*We know that mural art in Las Vegas changes frequently, so we do our best to keep this list up-to-date. If any of the murals we listed here has been removed or repainted by another artist, please let us know so we can update it.

McKenzi Taylor
McKenzi Taylor is America's go-to elopement and micro wedding expert, often featured in small and major media outlets, such as the New York Times. With over 15 years of wedding photography experience, it was after planning her own Las Vegas elopement in 2016 that McKenzi felt her purpose shift into elopement coordination. She started Cactus Collective Weddings soon after in 2017. Since then, she's become a WIPA board member, and has helped well over 1000 couples get hitched in style around Las Vegas, San Diego and Black Hills.