Disclosure: This post may contain affiliate links. Please see our full disclaimer to learn more.
In recent years, you may have noticed couples sharing links to their wedding websites. Wedding websites are an all-in-one resource for your wedding guests.
When done right, a wedding website is a fun and efficient way to communicate with your guests and they should contain all details and updates on your upcoming wedding.
The question is, what should you put on a wedding website to make it worthwhile?
The following are by no means the only details you can include on a wedding site, but these are certainly the most important details that you shouldn't ignore.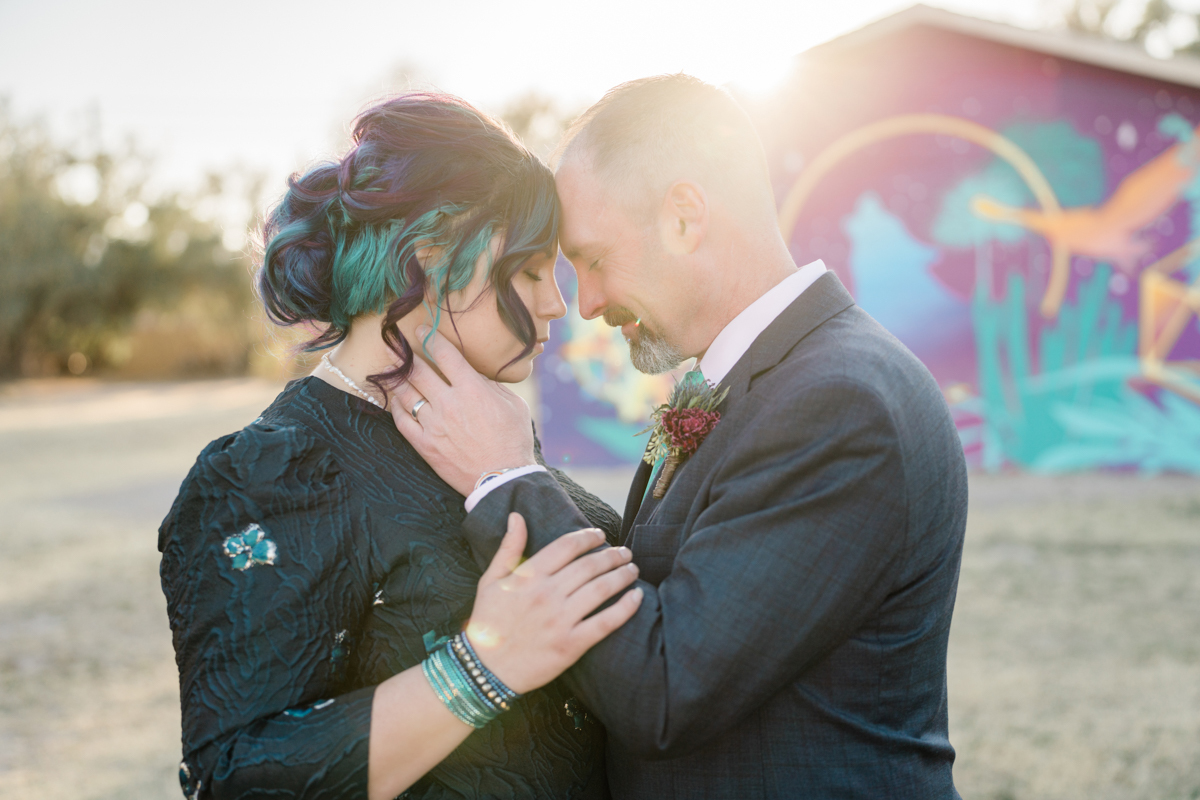 Key Wedding Details
It goes without saying that your site should include the basic details of the wedding.
Believe it or not, in the excitement of wedding planning, it's possible to forget this! To make sure you don't forget important details, start by being sure to address the 4 Ws.
1. WHO
Who is getting married? Introduce yourselves—share a brief snapshot of your personalities and your story as a couple.
You may also introduce the wedding party—the parents, the maid of honor, the best man, the bridesmaids and the groomsmen. Some couples choose to introduce their officiant as well.
You should also include who to contact and how to reach them if they have any questions before the wedding or on the day.
The contact person for the day-of shouldn't be you or your partner since you will be busy getting hitched.
2. WHERE
Specify the venue of the wedding. If you will be using two venues, inform the guests.
Provide the specific address of the venues, as well as parking details or transportation options.
Your site should help the guests locate the wedding, so you may also provide a map and any other details that may help them—especially if you're holding a destination wedding or have guests not familiar with the area.
3. WHEN
The date and time of the wedding is another crucial piece of information, but these are not the only WHENs you need to address on the wedding site.
You should also include relevant schedules, such as the RSVP deadline, the time of the rehearsal dinner, shuttle schedules, wedding day timeline and the time for the farewell brunch, to name a few.
Make sure no guests are left behind on schedule!
4. WHAT
Give your guests an idea as to what to expect at your wedding ceremony and reception.
Briefly or through images, describe the ambiance or vibe you're going for. For example, are you hosting a glamorous wedding? A rustic wedding?
When you know what to put on a wedding website, your guests can plan accordingly.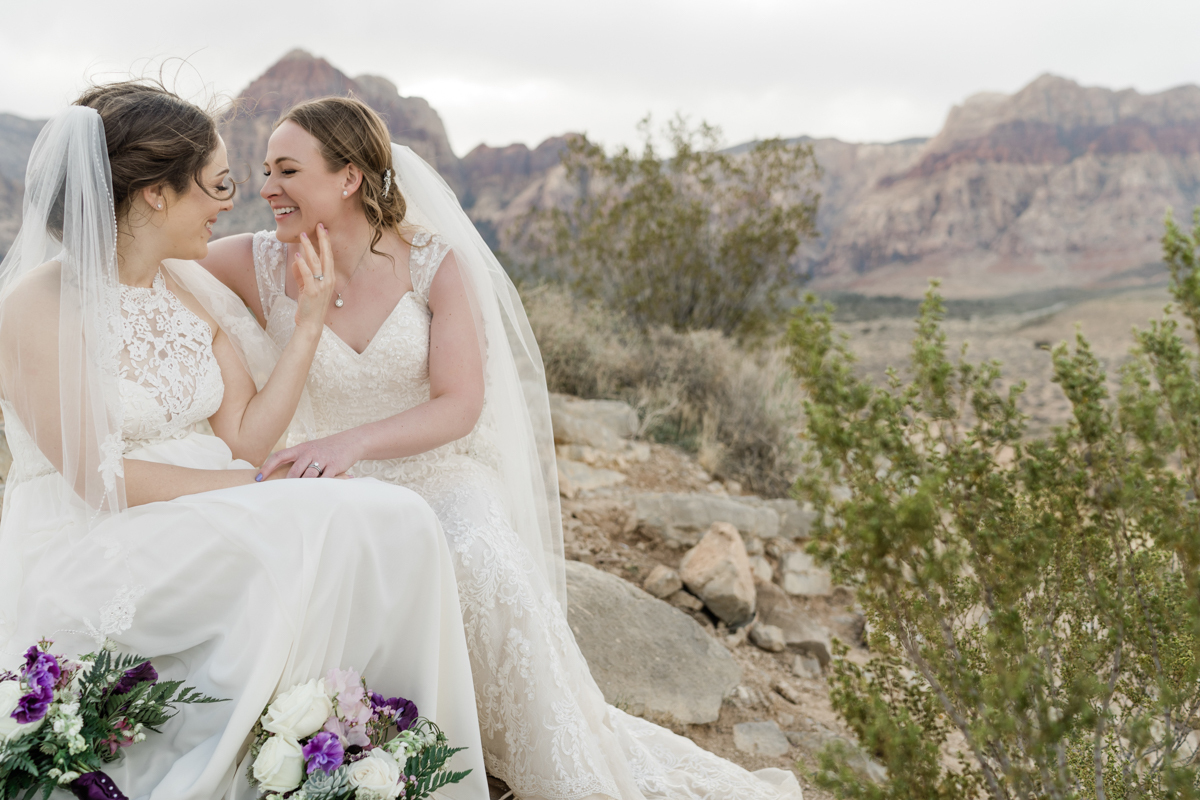 5. Guest List Details
Some couples use their wedding website for RSVPs or direct guests to an app. You may include instructions to guide your guest through the RSVP process.
Additionally, you may want to use the wedding site as a platform to discuss some sensitive details—particularly decisions to hold an adults-only wedding and allowed plus ones.
The website should give you plenty of space to word your announcement politely and explain in more detail if necessary.
6. Dress Code
If you are following a wedding theme, dress code will likely be important to you.
Allot a space on your wedding site to detail the dress code and wedding colors so everyone can dress appropriately. This is a great way to ensure that everyone looks great in the wedding photos!
You may also include tips on how to dress according to the weather of your wedding location so that guests are comfortable throughout the ceremony and reception.
Clarify any questions the guests may have by setting up an FAQs section as well. 
7. Transportation and Accommodations
As you try to figure out what to put on a wedding website, consider what your guests might need and like to know.
If you're holding a destination wedding, including some tips or guides on accommodations and transportation details will be appreciated.
Let your guests know if you have arranged a room block and how to reserve their rooms at a discounted rate.
Likewise, let them know of the travel time between locations, like the hotel to the wedding venue, whether or not there's a shuttle for guests and parking details.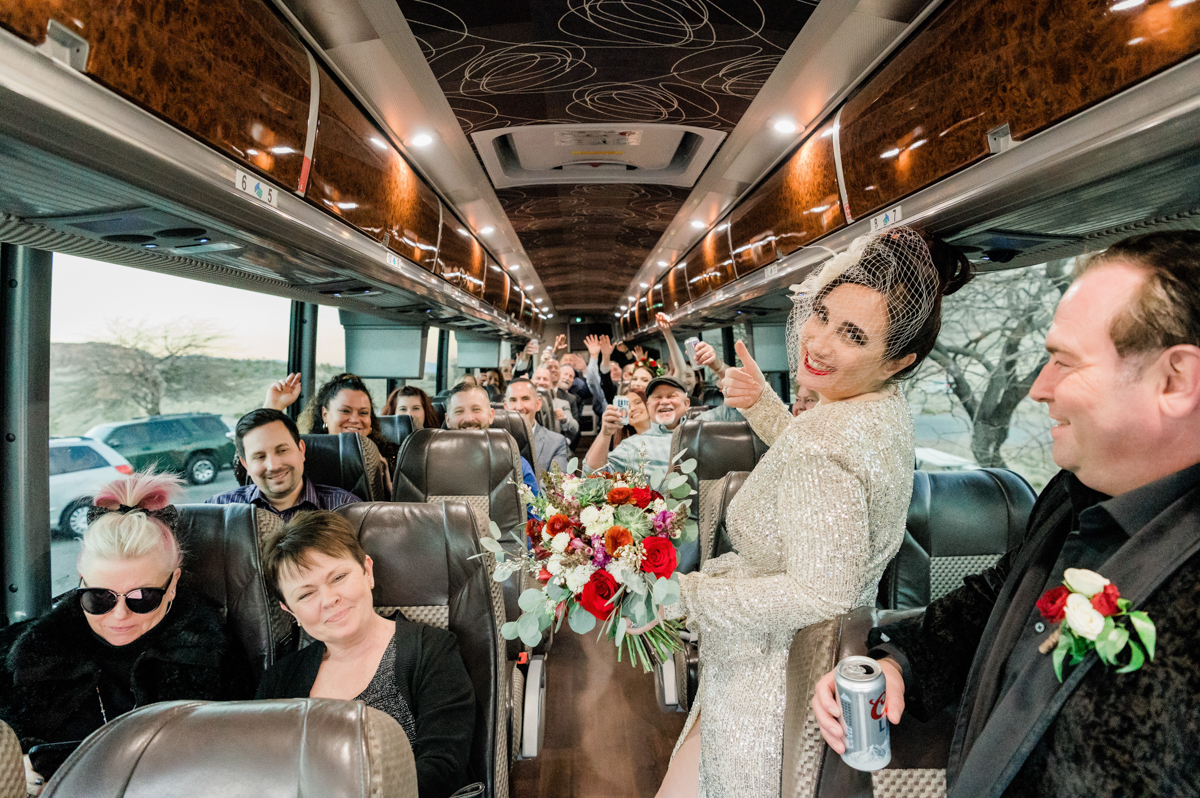 8. Wedding Gifts
Asking for gifts on the wedding invitation may be a little awkward, so we recommend adding your registry details on the website.
Let the guests know where you have registered for gifts, if you prefer monetary gifts or charitable donations or if you prefer that guests not give any gifts at all.
9. Updates
The wedding website is the best way to stay organized throughout the planning process. It's also the easiest way to send out announcements regarding updates or changes on your wedding.
10. Things To Do
If you have out-of-towners, you may include this fun detail on your website. Give a list of fun things to do in the area or city of your wedding venue. They can visit these before or after your wedding before they head home!
McKenzi Taylor
McKenzi Taylor is America's go-to elopement and micro wedding expert, often featured in small and major media outlets, such as the New York Times. With over 15 years of wedding photography experience, it was after planning her own Las Vegas elopement in 2016 that McKenzi felt her purpose shift into elopement coordination. She started Cactus Collective Weddings soon after in 2017. Since then, she's become a WIPA board member, and has helped well over 1000 couples get hitched in style around Las Vegas, San Diego and Black Hills.