Disclosure: This post may contain affiliate links. Please see our full disclaimer to learn more.
Getting married in an out-of-town location with beautiful scenery is something many couples dream of.
While destination weddings are fantastic, planning a destination wedding presents the potential for unique problems.
Here are some common destination wedding planning problems and solutions you should consider.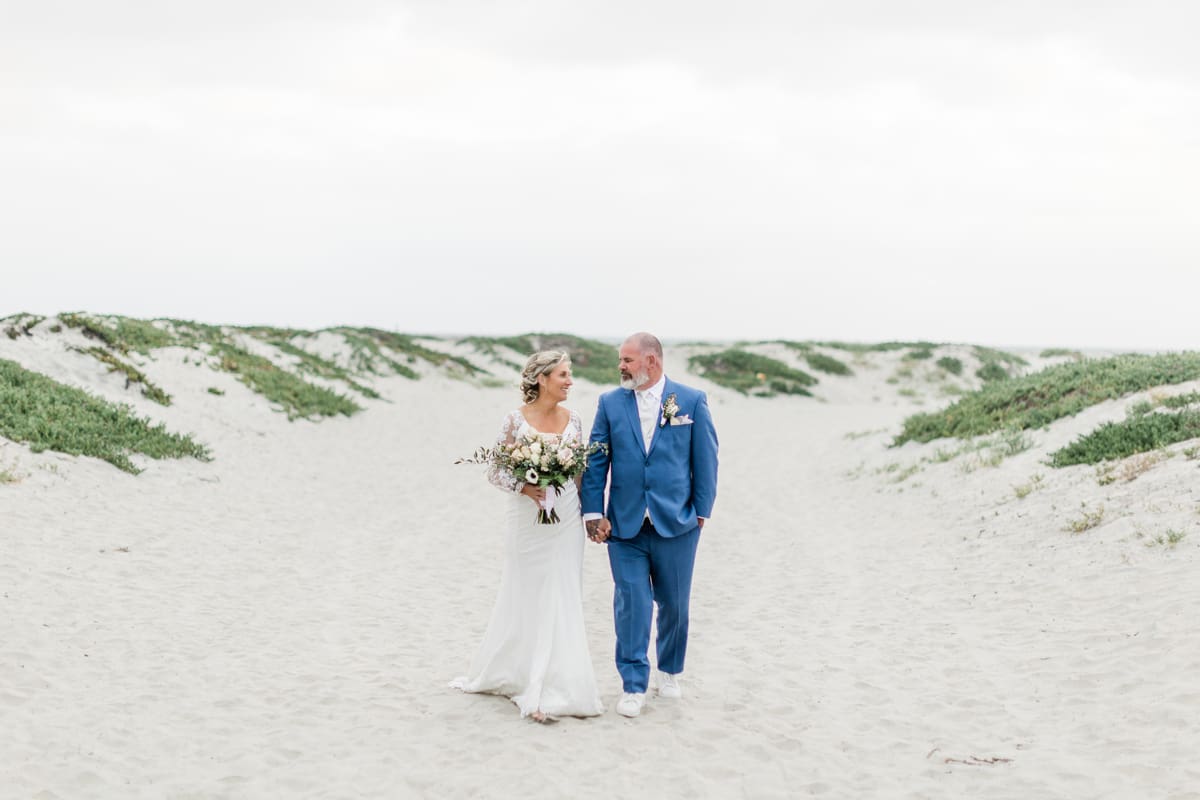 Finding The Perfect Venue & Vendors You Can Trust
The success of your special day primarily relies on the wedding venue and the wedding vendors.
Finding the perfect venue and vendors when you're in a different state or city, or even country is a real challenge.
You can't visit the location to see the place and its vibe in person. You have to rely on the pictures on their site or uploaded by reviewers or, if you're lucky, a video tour.
Most of the time, you find out the exact features of the venue and your vendors' products on the day of.
Solution
If you want to guarantee that you hire the right venue and vendors for your special day, we suggest investing in a local wedding planner.
A professional wedding planner from the area will be able to guide you through the right options and connect you with vendors they already trust.
You may even dodge vendors trying to take advantage of couples holding destination weddings by hiking up their prices.
Another solution here is to take a planning trip where you will visit venues and meet with prospective vendors.
If you have the budget for it, we suggest taking two trips to your destination location, so you can also schedule tastings, demos and trials with various vendors.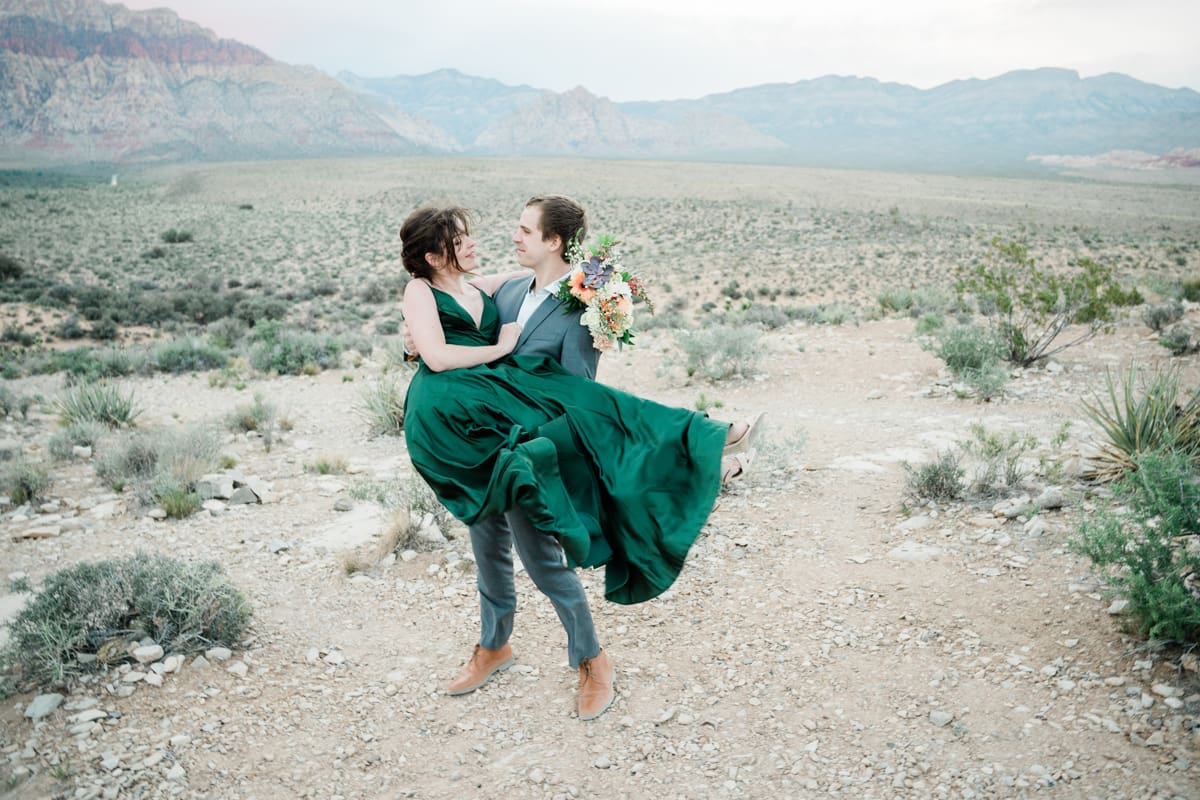 Destination Wedding Venue Limitations
Some of the most unique destination wedding venues, such as Red Rock Canyon or the Wedding Bowl, often do not have space for a wedding reception.
They only allow wedding ceremonies on location, which gives couples the additional task of determining where to hold the reception.
Since this is a destination wedding, chances are your guests will not bring their cars to a destination wedding, so you must also plan on how to get guests to the wedding site.
Solution
Ask your wedding planner for nearby hotels and reception venues.
You may also want to consider arranging your guests' transportation going to the ceremony venue then to the reception venue, then back to their hotel.
Think of it as providing your guests a whole experience so they will remember your special day as fondly as you would.
Decision Paralysis
Perhaps as unexpected wedding planning problems and solutions go, most do not expect decision paralysis.
Going through a bunch of websites and seeing similar images and promises, you may find that it can be difficult to make decisions, especially when every decision is made on approximations.
Solution
The best way to mitigate this problem is to — yep, you guessed it — hire a destination wedding planner.
Your wedding planner will listen and understand your vision and guide you through the plethora of choices toward the right choice for you.
They may also serve as the contact person, so there's one less burden on the wedding planning process.
An additional tip is to take advantage of technology, such as a dedicated, private Pinterest board, to communicate your ideas and vision clearly to your wedding planner.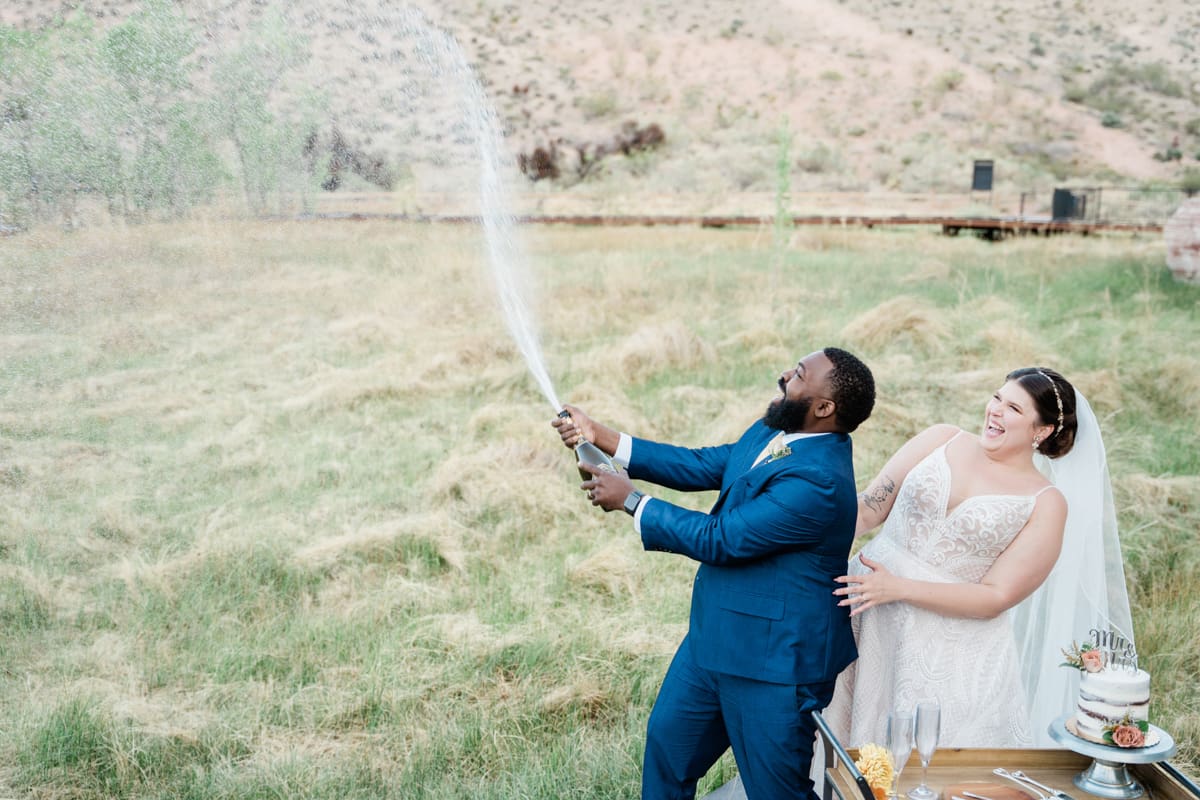 The Bridesmaids' & Groomsmen's Budgets
Naturally, destination weddings are more expensive than local ones. This is true not just for the couple but also for bridesmaids, groomsmen and wedding guests.
The wedding party, in particular, needs to cover their wedding day attire, ticket and other incidentals for travel. The cost can become quite hefty and may become an issue.
Solution
Communication and consideration are key here.
Before asking someone to be part of the wedding party, consider first if they will struggle with covering the costs — depending on your relationship, you could ask them outright.
You can also make it a point to select affordable attire. If you are able, you may consider covering the entire or part of the expenses for them.
Other People Meddling With Your Plans
It's not uncommon for wedding plans to be disrupted by family or friend drama.
A lot of people often have too many opinions about the wedding. Perhaps the most common, however, is the objection to destination weddings or beach weddings in favor of more traditional venues.
Solution
Remember that this is your wedding — a celebration of your love for your soon-to-be-spouse.
Even if some family members are paying, you do not need to please them.
Who you do need to agree with on the details, however, is your partner. Try to tune out the noise and focus on your vision as a couple.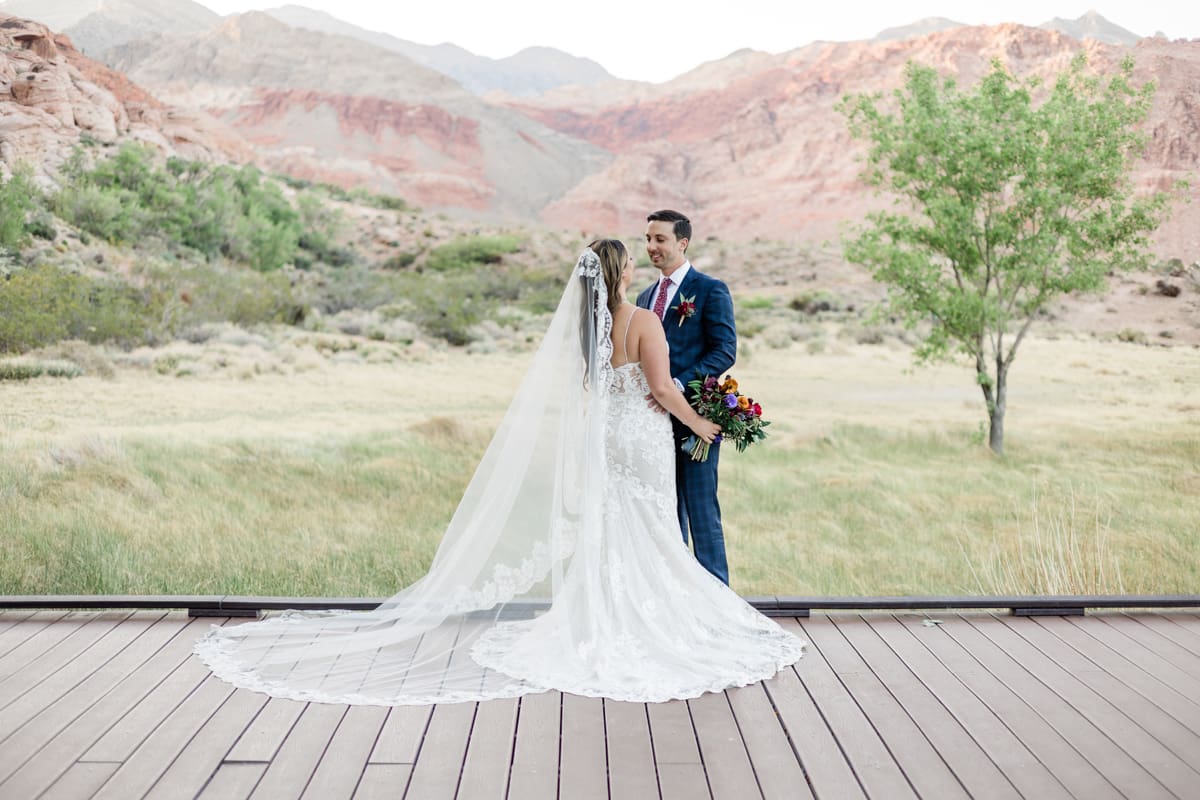 Who To Invite
Another sensitive destination wedding planning problem to prepare for is the question of who to invite.
Often, couples want to keep the wedding party small to keep the wedding cost manageable.
Some family members may feel hurt if they're not invited. Others may insist on bringing a plus one or their children even after you indicated the rules.
Solution
Stick to your guns but be polite.
Being invited to someone's wedding is a flattering experience and some families have the belief that family should be present at weddings.
However, if you want an intimate wedding and/or a child-free wedding, you still need to handle it delicately.
You may indicate in the invitations the exact number of seats you've reserved for each guest.
You could also explain your choice briefly in a message to your guests.
It's a good idea to give a polite explanation to those you didn't invite as well. Don't just ignore them. It will be awkward but, with the right wording, you can get ahead of any potential drama or future grudges.
Hand-picked content:
Crafting the Perfect Wedding Announcement
Elopement Announcement Ideas To Share Your Joy With Everyone You Love
Delayed Response To RSVPs
Obviously, you need to plan ahead more than usual for a destination wedding. Part of this is getting the exact number of guests on your wedding day.
However, sometimes you'll have guests who do not seem to be aware of wedding etiquette and do not respond to RSVPs.
Solution
The best way to handle this is to send them a personal message urging them to respond.
If they still don't respond, and you're not that close, you may consider their silence as a passive "no."
If you are close, you may consider calling them and checking on them.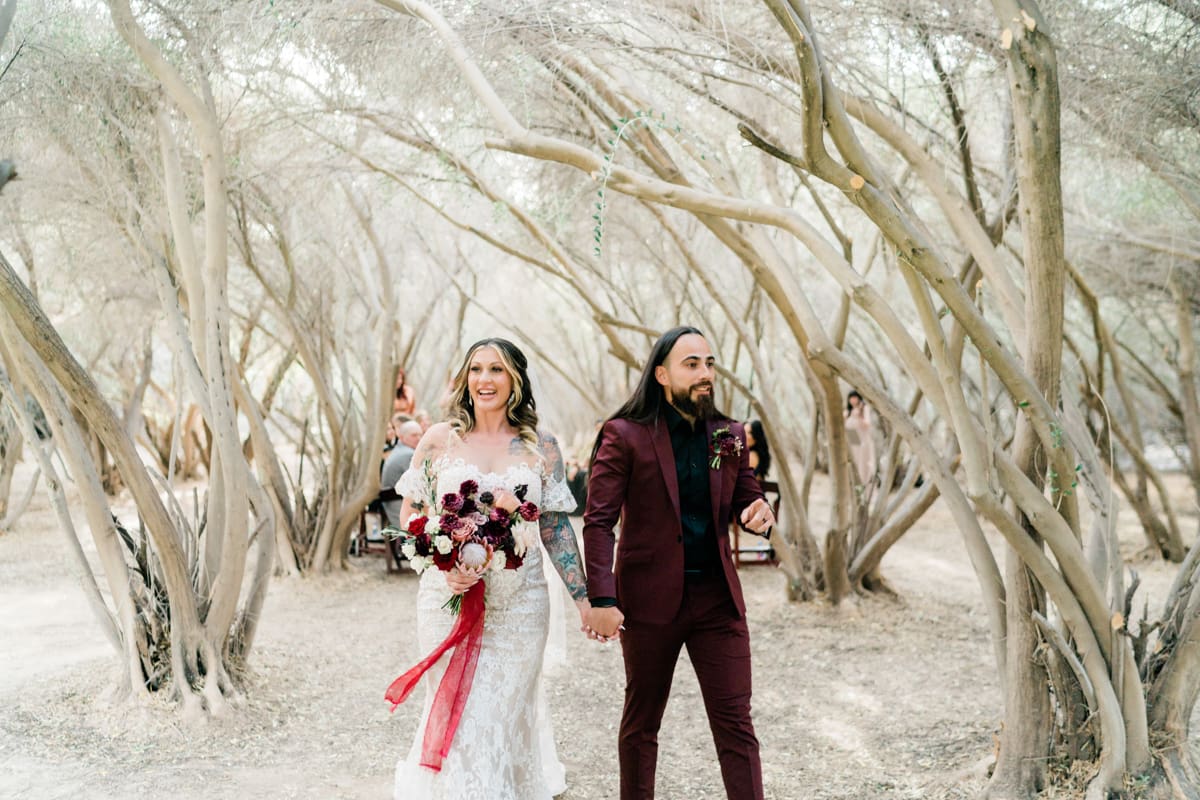 Now that you are aware of the most common destination wedding planning problems and solutions, your wedding planning should go more smoothly.
We have put together the perfect checklist to help you plan your destination elopement.
McKenzi Taylor
McKenzi Taylor is America's go-to elopement and micro wedding expert, often featured in small and major media outlets, such as the New York Times. With over 15 years of wedding photography experience, it was after planning her own Las Vegas elopement in 2016 that McKenzi felt her purpose shift into elopement coordination. She started Cactus Collective Weddings soon after in 2017. Since then, she's become a WIPA board member, and has helped well over 1000 couples get hitched in style around Las Vegas, San Diego and Black Hills.