Disclosure: This post may contain affiliate links. Please see our full disclaimer to learn more.
If you've gotten to the stage of planning a wedding welcome party, or even just thinking about adding one to your timeline, then the excitement is surely building for your special day.
In fact, holding a wedding welcome party as part of your festivities is a great way to build excitement amongst your guests too.
Welcome parties are a fun addition to the list of get togethers. In this blog, we'll give you everything you need to know about them and offer tips and tricks for pulling it off.
What Is a Wedding Welcome Party?
It's the first introduction to the weekend and sets the tone for the celebration.
They work great for destination weddings, when everyone has to travel to get there, but are also good to do if you have out-of-town guests attending your hometown wedding.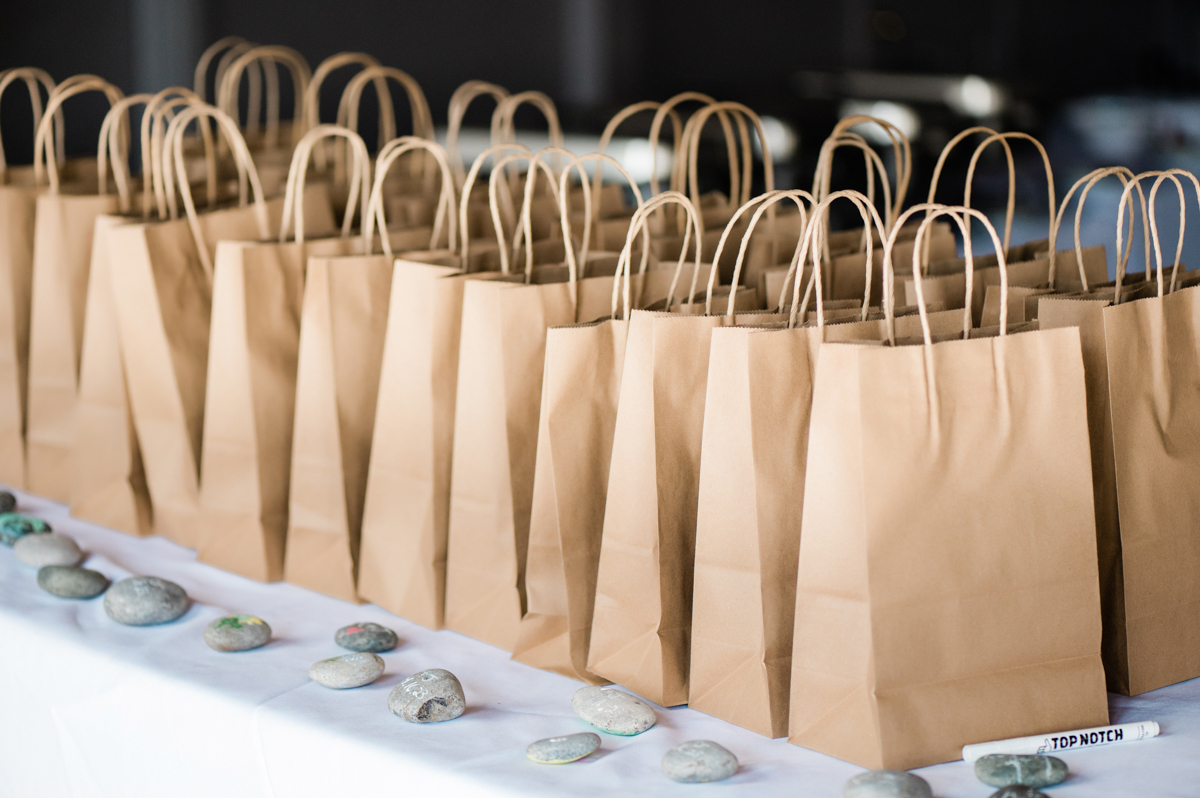 When Should a Wedding Welcome Party Take Place?
Typically, they take place the day before the wedding, but they can happen on any day leading up to your festivities, depending on when guests start arriving.
For example, you could use it to replace a traditional rehearsal dinner or tack it onto the end of your rehearsal dinner for extended partying.
We've even seen couples have the rehearsal on day/night one, the welcome party on day/night two and the wedding on day/night three.
Why Should You Have a Wedding Welcome Party?
Your wedding is very much a journey, from your engagement to showers to shopping and planning all the way through the wedding ceremony itself and even the honeymoon.
This metaphor is especially appropriate if you are having a destination wedding. When wedding welcome parties are added to a destination wedding, it allows your close friends and family to collectively proclaim, "We made it!"
A lot of planning and travel arrangements go into everyone just getting to the right place at the right time. If you've been to a destination wedding that required you to take four or more modes of transportation, then you know what we're talking about.
Traveling by car, plane, train and a bus in order to finally arrive at that incredible waterfront villa on Lake Como is a lot of work. So, for that alone, you deserve a celebration.
Plus, no one is going through all that so that they can hang out by themselves. They came to see you and the awesome group of family and friends that also think you're worth all that hassle, so throw a party and enjoy the fact that you're together and ready for some fun.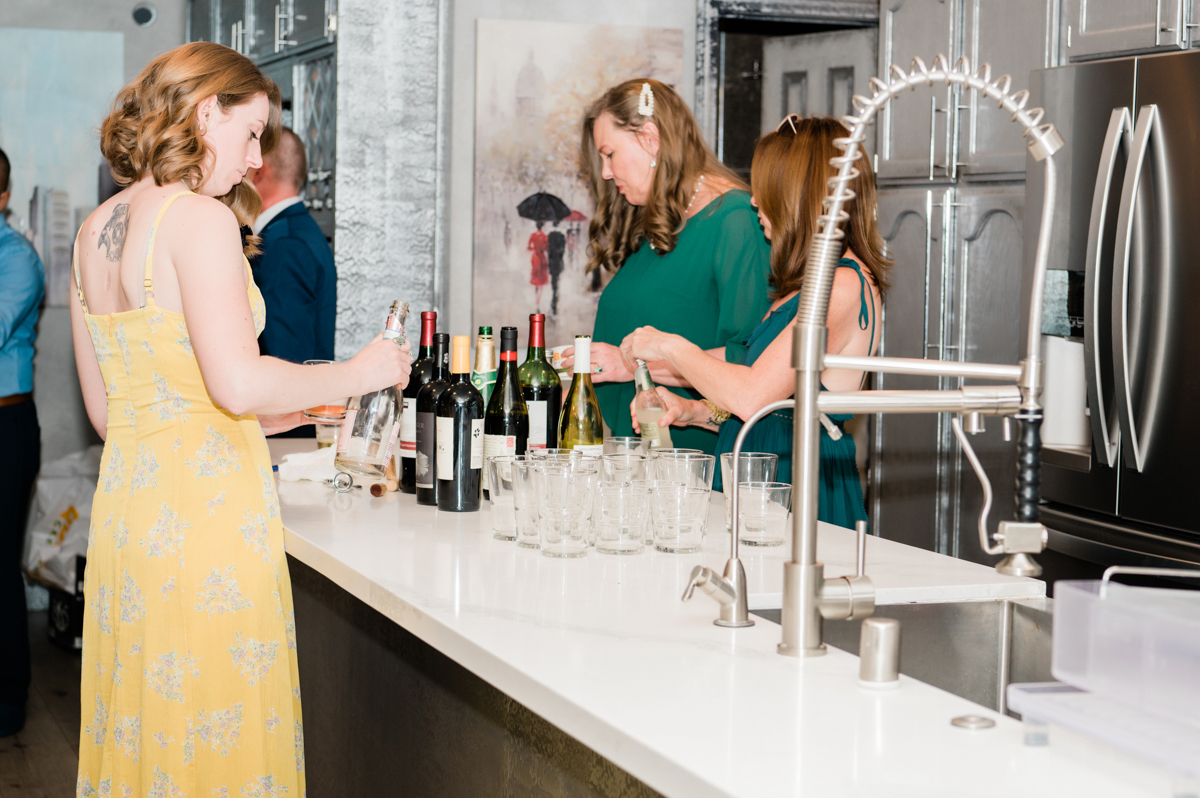 Setting the Tone and Getting to Know Each Other
The wedding welcome party gives your guests the first impression of your wedding day dreams.
Welcome parties are a good chance to introduce your theme and overall vision for your wedding. If the dress code for your toes-in-the-sand wedding on the beach is more aloha shirts and board shorts than white linen shorts and khaki pants, then now's the time to define the differences and let everyone embrace the vibe you're going for.
It's also a chance for your guests to meet your other guests. The welcome party gives people the chance to meet and get to know each other, if they don't all already. This way, your wedding day itself is more of a warm gathering of old friends than an awkward mish-mash of strangers.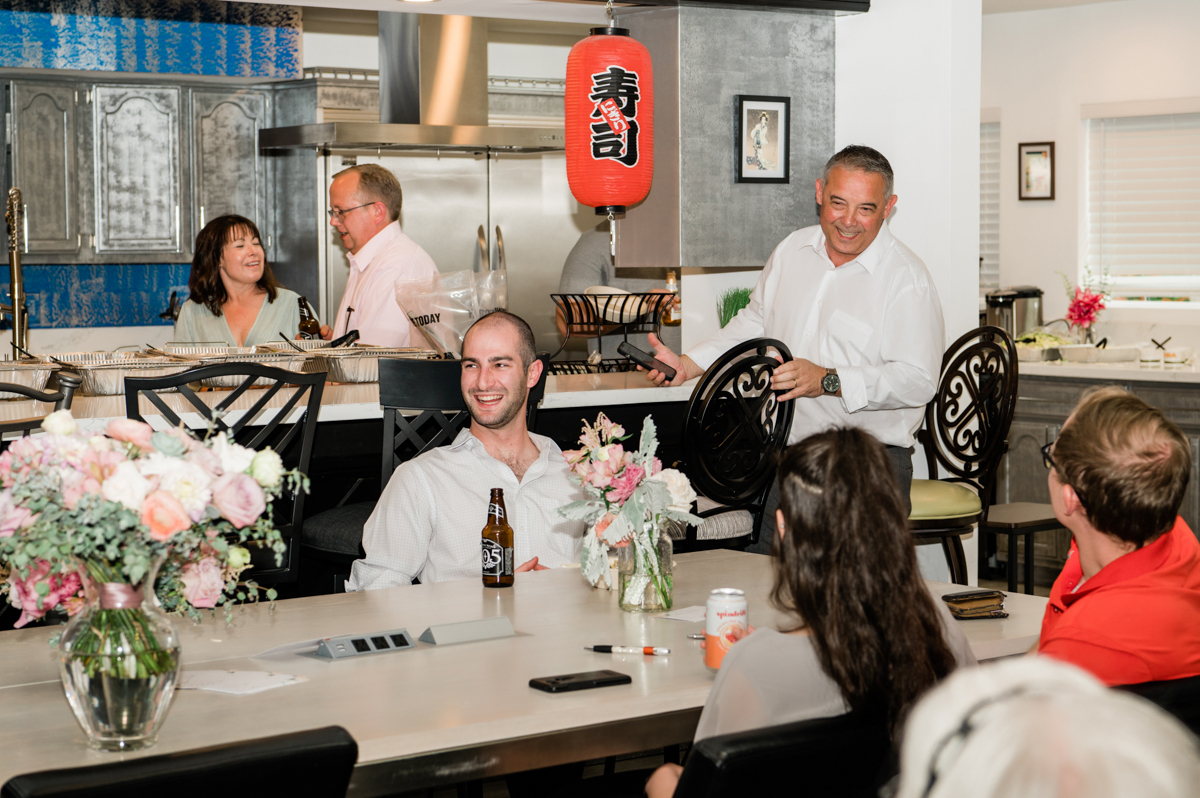 The Guest List
The simple answer: Everyone.
As a warm gesture of gratitude, you should include everyone that will be at the wedding itself. This is doubly true for destination weddings. If they are coming at all, they should be included in the welcome party.
But if you're a more low-key couple, try splitting it into two. First, host a more intimate and quiet welcome party dinner for your immediate families and members of the bridal party. Then migrate to a bar or more lively spot to meet up with the rest of your guests.
A different location for the second part of the party will ensure that there's no awkward overlap if you're sitting at dinner longer than expected and your B-list guests start arriving and wondering what they missed.
Invitations
Within the larger invitation, you may wish to treat the welcome party a little differently. Depending on the amount of information you need to give your guests about the welcome party, it may even call for its own insert.
Think about what your guests will need to know and be as descriptive as you can. List out clothing and footwear suggestions, provide area maps and list any phone numbers or websites that might be useful. You could put all of this in one spot on an insert, or you could include your wedding website link and direct your guests there for answers to the questions that will inevitably arise.
If there's a theme or activity involved, such as a golf outing, pizza party or game night, you might want to use appropriate colors, verbiage or designs to highlight the event separately from the more formal pieces of your wedding itinerary.
In this way, your welcome party invitation can act as the first impression of the first impression.
Wording Examples
If Including The Info on an Insert — Generic Usage
Join Us!
Jack and Jill would be delighted to have you join us for a welcome party.
Thursday, April 11, 2024
5:30–9:30 PM
Lanai Villa at The Mirage – Las Vegas
3400 S Las Vegas Blvd
If Including The Info on an Insert — Sample Theme Usage
Let The Good Times Roll at Our Welcome Party
Please join Jack and Jill for a night of roller skating, great tunes and interactive games as they shake rattle and roll into marriage.
Pigeon's Roller Rink, Long Beach, CA
Thursday, April 11, 2024
5:30–9:30 PM
6400 E Pacific Coast Hwy
If Directing To Wedding Website
Join us for a welcome party to kick off the weekend! Please visit our wedding website for more information:
<weddingwebsite.com>
Go this route if you're worried about needing to make changes after invites go in the mail.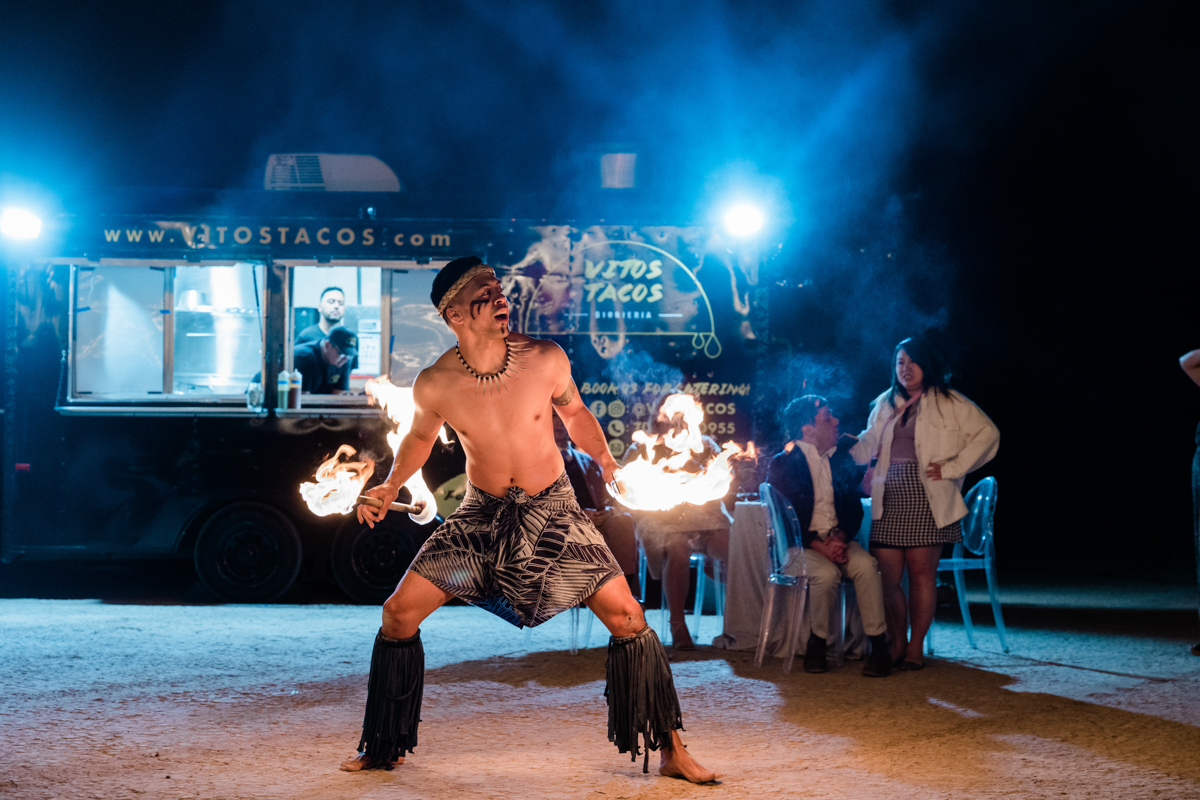 Make It Memorable
Like the wedding itself, the wedding welcome party will be a hit with your guests if you're doing the right things to make it memorable.
Pick a cool location, serve some good food, plan a fun activity or two and go with a fun theme and decor to match.
Location
The location you choose for the wedding welcome party can play on the same themes as your wedding or compliment the venue.
For example, say you've chosen to have an autumn harvest themed wedding and you've chosen to hold the ceremony in a barn; a good choice for the welcome party might be at a vineyard or cidery.
Does that get the imagination bubbling?
Food & Drinks
It's not a memorable party if the food is so-so or easily forgotten.
Honk Honk!
What's that?
It's the food truck you booked to feed your guests!
Or you could pull some strings and score the private dining room at a fancy restaurant. How could anyone forget a wedding welcome party at Nomad's The Salon in Las Vegas?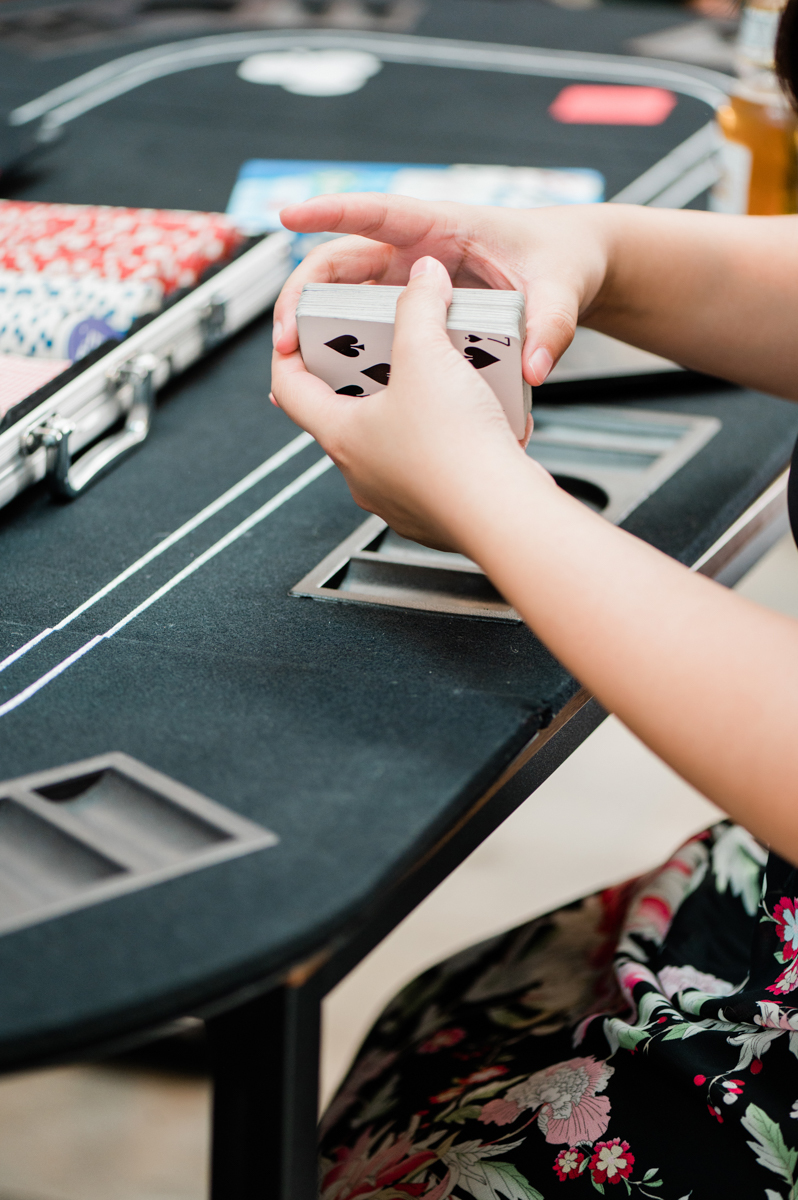 Fun & Games
On a night when the goal is to get people conversing, laughing and getting to know each other, it's a good idea to play some games or have some interactive activities.
Find a cool bar with some dartboards or a couple of pool tables and invite your people to meet you for a night of bar games. Just make sure you've got a pocket full of quarters for the jukebox.
Ax-throwing venues are popping up everywhere. Slinging sharp objects at a wooden target is always a fun way to have some laughs with your friends and family.
Take a hike! Hit the trails with your crew at one of the many gorgeous state and national parks. With nothing but the landscape, fresh air and each other, hikes can be a great way to chat, reminisce and dream about the future.
The point is, you can do pretty much anything for your wedding welcome party. It's your party — these are the people you love and they'll get into the spirit because they are excited to be celebrating with the two of you.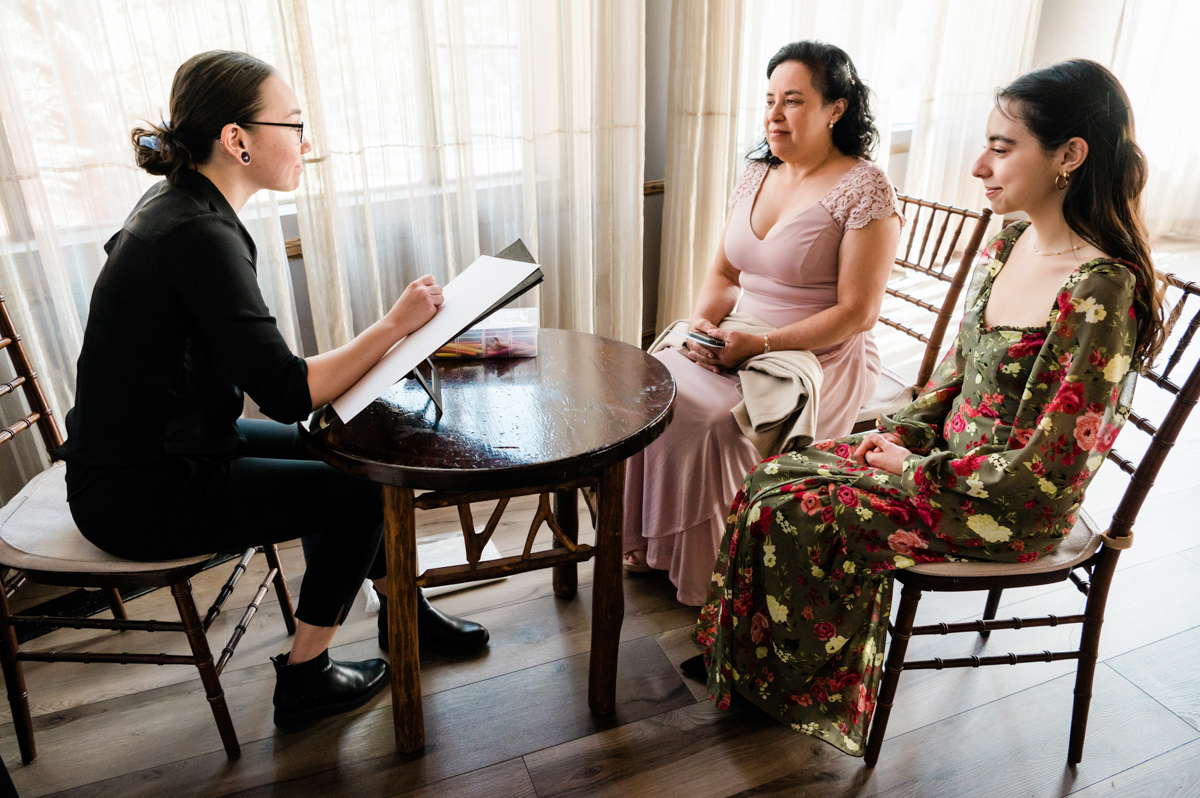 We hope these tips and tricks have helped you tighten up your plans for kicking off your wedding festivities.
The wedding welcome party is just one important event you may want to add to your itinerary, which is why we put together the Ultimate Wedding Ceremony Structure Planning Guide. Check it out! It explains a bit more about where the welcome party falls into line with the other pieces.

McKenzi Taylor
McKenzi Taylor is America's go-to elopement and micro wedding expert, often featured in small and major media outlets, such as the New York Times. With over 15 years of wedding photography experience, it was after planning her own Las Vegas elopement in 2016 that McKenzi felt her purpose shift into elopement coordination. She started Cactus Collective Weddings soon after in 2017. Since then, she's become a WIPA board member, and has helped well over 1000 couples get hitched in style around Las Vegas, San Diego and Black Hills.