Disclosure: This post may contain affiliate links. Please see our full disclaimer to learn more.
Planning your wedding day is just one small part of a destination wedding.
Yes, planning your wedding can be a lot of work. But if all you do is plan out the wedding day, you're missing out on the rest of your trip.
Plus, when you select an elopement or micro wedding from us, we make things so easy for you that you'll actually have more bandwidth to plan out other romantic and fun activities.
We're about to make that easy for you too!
Las Vegas is such a fun place. We are big advocates for our hometown and love introducing couples to parts of the city beyond the Strip. There's sooo much more to our incredible city.
So let's fill out that Vegas dance card with what to do after getting married in Vegas!
Welcome to Fabulous Las Vegas Sign
Many visitors to Vegas miss one of the most recognizable signs in the world.
Cabs from the airport don't necessarily take you past it, and if you're staying in the resort corridor, the walk can be upwards of four miles one way, without any detours!
But something as ingrained in pop culture as the glitzy neon relic from 1959 isn't to be missed.
Standing 25 feet tall in the median at 5100 Las Vegas Blvd S., the googie-style sign was designed by Betty Willis of the Western Neon company.
Rather than trademarking it, the design was gifted to the city, allowing it to be used over and over again and making it uber famous.
Prior to 2008, getting to the sign for a photo op was a bit dicey.
There was no parking lot and the best you could do was pull your car up the curb and onto the median. That's been fixed and there's now plenty of parking and there are pedestrian safety measures in place.
Morning, noon and night, tourists take pictures with the sign to commemorate their trip. Sometimes an Elvis impersonator is milling about playing the role of cameraman!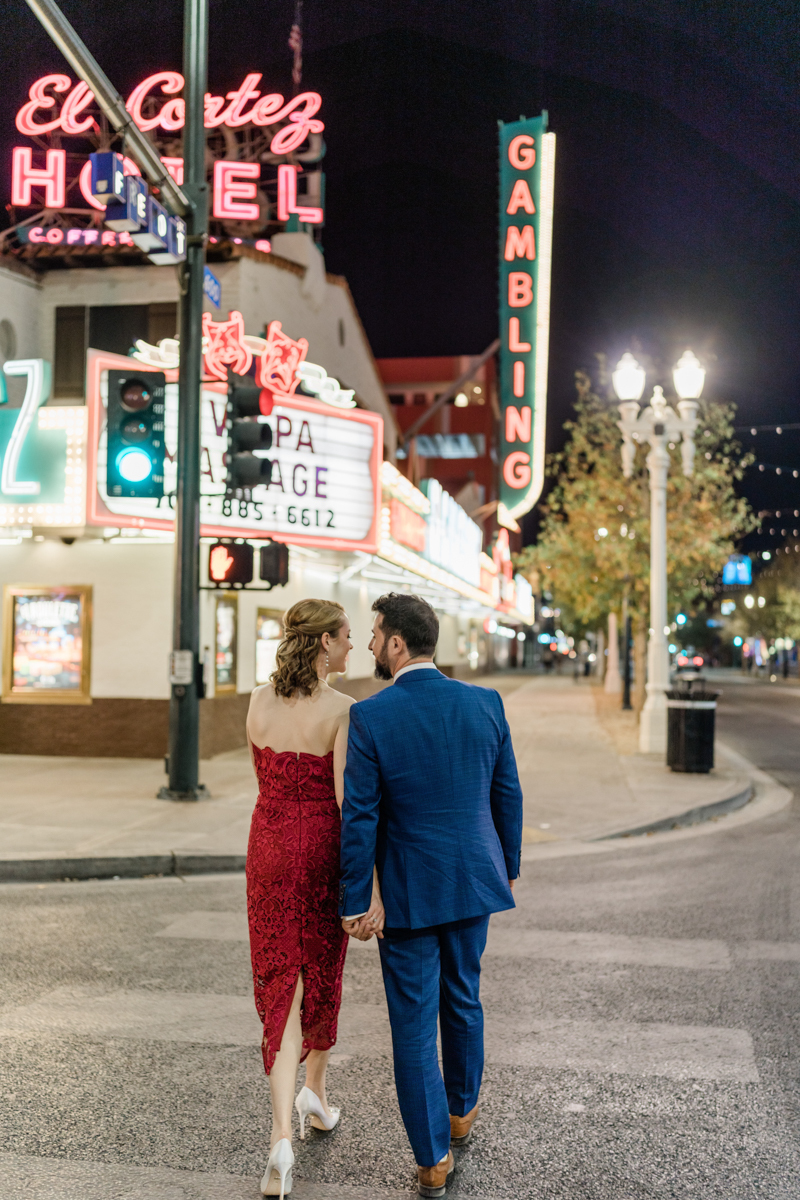 Stroll the Strip
People watching on the Strip is worth the blisters, and there are zillions of places to stop for a rest.
Air conditioned casinos fling their doors wide open to attract visitors. Bars and restaurants of all shapes and sizes line the sidewalks.
Dancing fountains, exploding volcanoes, replicas of the Eiffel Tower and the Canals of Venice, street artists and buskers of all types… the attention grabbers are bigger and crazier in Sin City than possibly anywhere else on earth.
During the day, it's a t-shirt and shorts crowd. Wear your sneakers — you'll be doing a lot of walking.
At night, the city is aglow with neon and LED lights, and the beautiful people turn up the glitz too.
Flashy night club attire, sexy dinner wear, gold, diamonds and high end fashion pieces from all the biggest brands are on parade, and you're part of it!
Fight nights, big sports events, major conventions, popular holidays and other big dates add to the excitement — but honestly, every day in Vegas is the right time to strut your stuff.
Just walking up and down the boulevard is a lot of fun. But you came here to do more than just have fun!
Throw some dice, play some slots, see a free lounge act, grab some souvenirs. It's Vegas baby!
Helicopter Tour over Las Vegas
Other than a photo with the Vegas sign you won't find too many free attractions.
Even the tightest of pockets loosen up quickly while strolling the Strip. If you're going to spend some money, it might as well be on something epic, even by Vegas standards.
The major players are Papillon, Maverick and 5 Star. And you'll get the best deal by booking directly with the operators. They all pledge to match or beat any 3rd-party price you may find online.
All three offer a variety of packages depending on what you want to see and the add ons you can't live without. The starter rides, which offer a 10–15 minute flight over the Strip, are a pretty reasonable way to spend a hundred bucks.
Papillon Strip Highlights Night Flight
Papillon's Strip Highlights Night Flight lasts about 15 minutes. Their fleet consists of Airbus A-Star and Eco-Star choppers. The A-Star is the industry standard and is equipped with bench seating. The Eco-Star has 23% more space, captain's chairs and larger wrap-around windows.
Maverick Vegas Strip Tour
Maverick uses dynamic pricing. Which makes pin-pointing their best rate difficult, but their agents can tell you the current rates. Keep your eyes out for unpopular times and you may be able to snag a discount! Their ride lasts 12–15 minutes. You're guaranteed to fly in ECO-Star helios.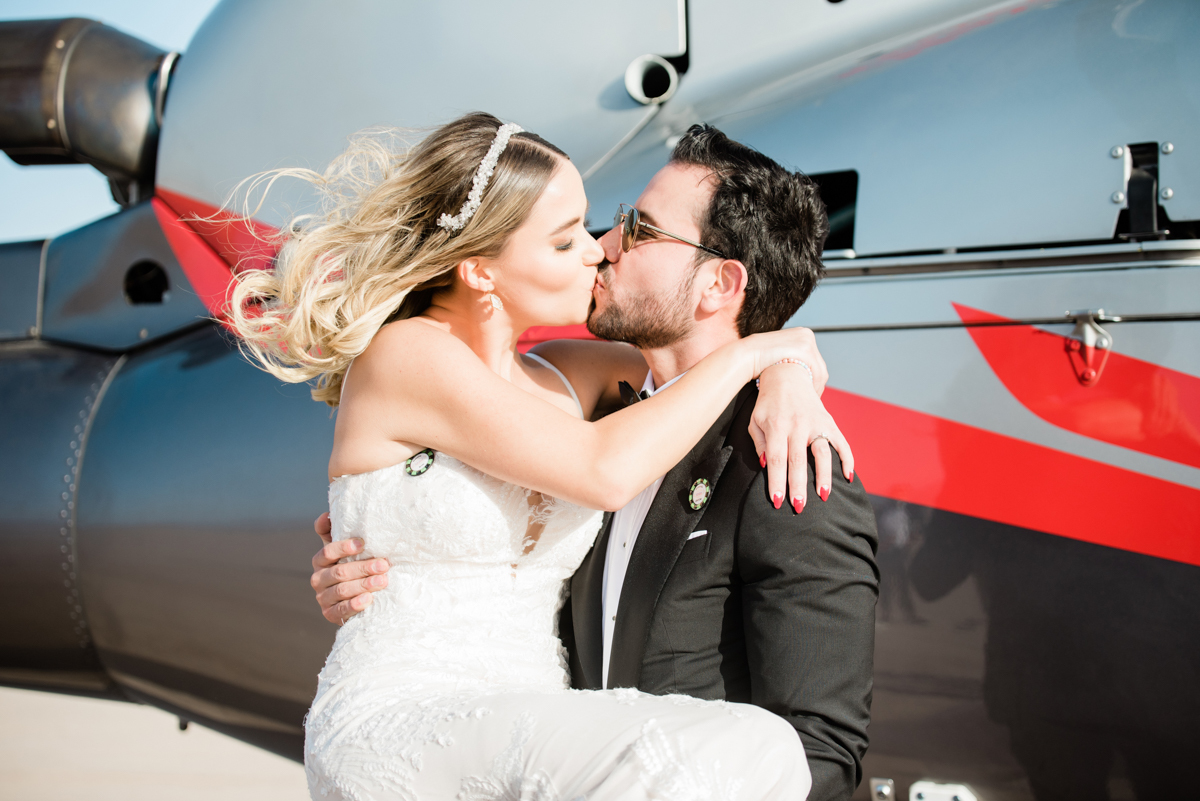 5 Star Night Strip Flight Tour
5 Star offers a Night Strip Flight Tour and sometimes they offer discounts mid-week. With a heliport at the North Las Vegas Airport, this operator is slightly harder to get to than the other two, which use Harry Reid International Airport. 5 Star's ride lasts 10–12 minutes. The Airbus A-Star is the only aircraft in their fleet.
If you're not the kind to settle for the minimum then each of the companies have more grander options. If you really want to get romantic you may want to spring for Maverick's Grand Canyon Wind Dancer Tour. Picnic at the bottom anyone?
Gondola Ride at The Venetian Resort
One of the things Sin City does best is replicate experiences and attractions from around the globe.
We've got our very own copy of Michalengelo's David, a replica of the Eiffel Tower, a mini Brooklyn Bridge and, of course, the canals of Venice!
Hire a gondolier and wrap your arm around your sweetie while being serenaded in Italian.
Choose between the indoor ride and the outdoor ride. Outdoors you'll ride underneath the great Rialto Bridge, while inside offers a number of smaller underpasses.
Many of the gondoliers are quite entertaining — singing, storytelling and really putting on a show.
But if you get unlucky with a gondolier who does the minimum one song and doesn't bother to chat you up, then you can enhance your experience by catching the gondolier march at 9:50 AM and 4:20 PM.
See the whole group of gondoliers singing and marching between Sketchers and Barneys NY inside the property along the Grand Canal Shoppes.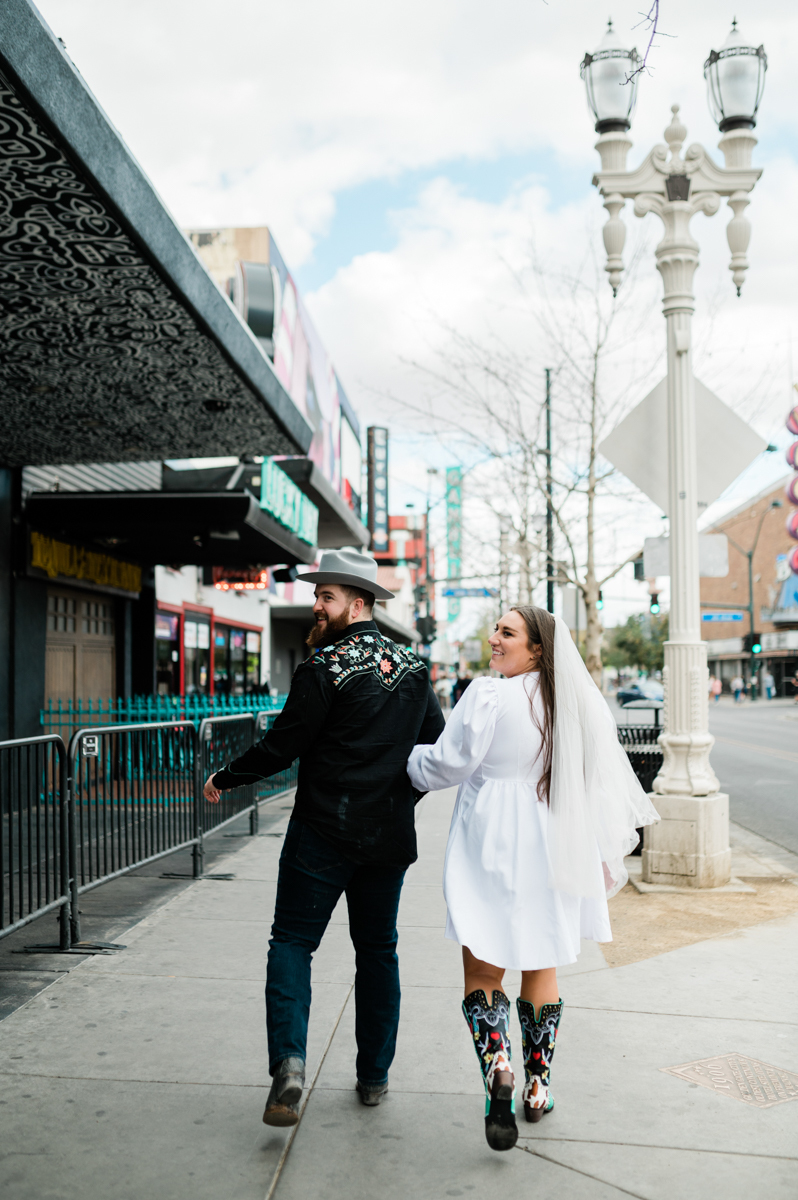 Get the Adrenaline Pumping
Adventuredome
Thrill seekers will also find what they are looking for in Sin City.
From the (kinda tame) midway rides under the Adventuredome at Circus Circus, to the 200 mph super cars at Las Vegas Motor Speedway, fun comes at you fast in Las Vegas.
Ziplines through jungles on Maui are great and all, but what about zipping through the urban jungle of Sin City? I can name three zipline experiences and they all offer excitement.
Voodoo Zipline
Rockets between hotel towers at the Rio All-Suite Hotel and Casino. Begin with an elevator ride to the 51st floor and strap in to the two-seater to reach speeds of over 30 mph.
FlyLinq
Sends riders more than 1,000 feet along the Linq Promenade in the center of the Strip. Choose feet first or superhero style. On a recent scouting trip, afterward one of my fellow riders shrieked, "Oh my god. I'm still shaking. It was amazing."
Slotzilla
You may have seen the Fremont Street SlotZilla in February 2023 as part of the NFL Pro Bowl's Best Catch competition. Denver Broncos cornerback Patrick Surtain II snagged a ball thrown by Matt Leinart while riding superhero style. Don't try that, but do ride the line.
Stratosphere
The Stratosphere offers some scary sky high rides. A space shot, a controlled bungee jump and a spinning claw are among the freakiest in town. Find them at the top of the Strat. It's also the tallest freestanding observation tower in the United States. Eleven buildings stand taller. But only The Strat has a casino downstairs!
High Roller
Speaking of landmarks that have claim to a "the tallest" title, The High Roller Observation Wheel at the LINQ is the second tallest such attraction in the world. It was the tallest between 2014 and 2021, before the Dubai Eye took the top spot. You won't reach double digits speeds, but it's still a thrill to be 550 feet above the center of the Strip. Another very Vegas-y feature is the happy half-hour bar car with unlimited drinks.
Do you have the need for speed? You can scratch that itch too, on land and in the air! Check out these ideas:
Sky Combat Ace
Allows you to fly a stunt plane. With experiences from Operation Recon on the mild side, to The Afterburner with up to 8 Gs of insanity, we advise you to eat a light lunch.
Awaiting takeoff is a knee-knocker that pales in comparison to standing at the altar and saying, "I do." You can even go head-to-head in mock aerial combat with your soulmate!
Dream Racing
If super cars are more your speed, Vegas has you covered with the hottest laps this side of Monte Carlo.
Dream Racing's 1.2 mile track on the infield of the Las Vegas Motor Speedway gives you the chance to drive super cars and GT racing cars while boasting the safest driving experience in town.
On a scale of 1 to 10? It's a 20! Buckle up for an afternoon spent above 100 mph behind the wheel of the supercar of your dreams because they've got the largest selection in the world!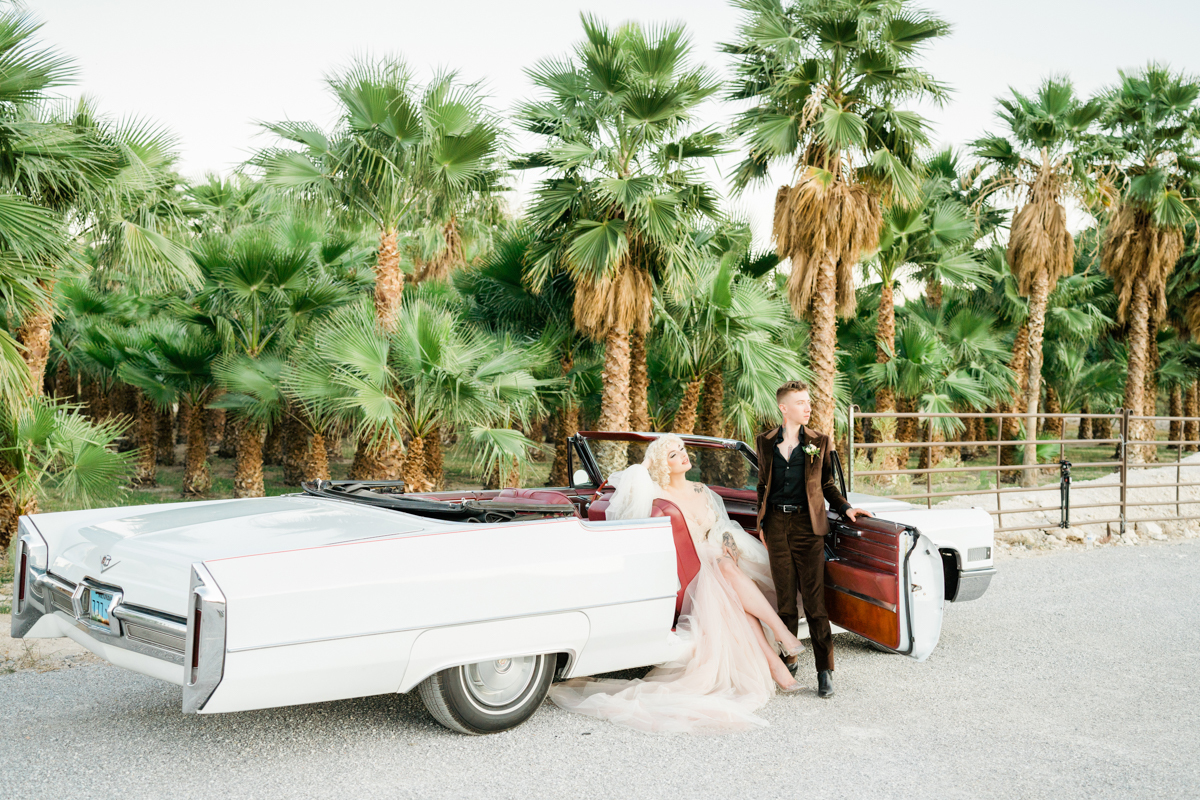 Relax in One of Many Indulgent Spas
Looking for something more chill? Following your wedding, maybe all you want to do is relax.
Dealing with your mother-in-law might be all the craziness you want out of your trip. Time for a spa day!
Once again Vegas delivers, and high-end is the name of the game.
The Spa at Wynn
Among the best in town and has a great selection of services for couples and a coed tranquility lounge.
They're proud of being the first spa in Las Vegas to receive a Forbes Travel Guide Five-Star Award and completed a full renovation and modern update in 2019.
Spa at The Waldorf-Astoria
If you're really looking to detox, head to the Spa at The Waldorf-Astoria.
This center Strip property offers a luxury resort experience with the added bonus of no gambling and no smoking! Their spa lives up to the Waldorf name.
Their menu includes a special section for couples and for men.
Or you can hang out together in the coed Turkish-style hammam, complete with a steam chamber, experience showers and a heated marble massage table.
AWANA Spa at Resorts World
Boasts a modern and relaxing space, and it's a good place to get lost in a transformative and holistic experience.
Much of the spa's approach is designed to be a communal experience, so bring a swimsuit to fully enjoy this one.
Choose from Restaurants Galore
When Las Vegas emerged from the family friendly mega resort era of the '80s and '90s and entered the "What Happens Here, Stays Here" era in 2003, it was restaurants that really led the charge. The culinary scene went from value and quantity to quality.
It may have been Wolfgang Puck's Spago, which opened in the Forum Shops at Caesars Palace in 1992, that got the ball rolling but it was chef Bradley Ogden winning the 2004 best new restaurant in the nation award from the James Beard House that really moved the needle. In 2005, the MGM Grand coaxed the chef of the century, Joel Robuchon, out of retirement to try to keep up, and the fine dining race was on.
Today, Vegas is one of the most iconic foodie destinations in the world.
There's not enough room in this blog to mention every amazing restaurant. Suffice it to say, from Bobby Flay to Guy Fieri and from Giada De Laurentiis to Lorena Garcia, there's a chef for every taste in this town.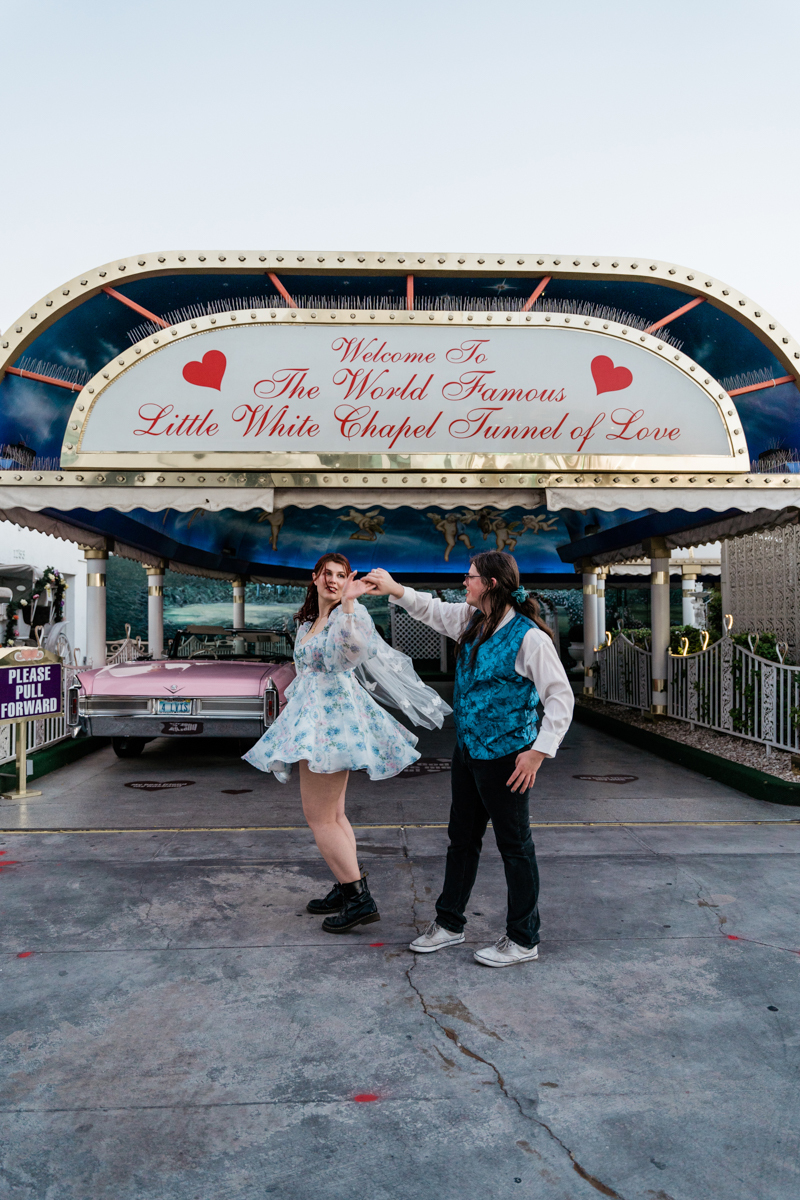 Catch a Concert or Show
A trip to the entertainment capital of the world wouldn't be complete without seeing a concert or show.
We all owe Elvis a big thank you. The King of Rock and Roll's residency at the International Hotel in 1969 broke all attendance records with 58 consecutive sold out shows.
As Tom Hanks' Colonel Parker proclaimed, Elvis Presley set the bar and the star power has been thrilling audiences ever since.
Today residencies from every genre leave audiences wanting more every night of the week. The names of A-listers is longer than the virtual line on TicketMaster but Billboard maintains a user-friendly updating list.
Sin City also has the best circus performances you've ever seen.
Cirque du Soleil offers six incredible must-see shows that you can't get anywhere else. With the sale of the Mirage to the Hard Rock company, it's unknown what will happen to the Beatles LOVE come the end of 2023. So, if you like the Beatles, then you should start with that Cirque show.
There's so many shows, we're positive you and your co-star will find one that's right for you. We've only scratched the surface of what's available.
Magic, comedy, professional sports events, burlesque, male revue, dueling pianos, impressionists, acrobatics… You're going to wish there were more than 24 hours in the day.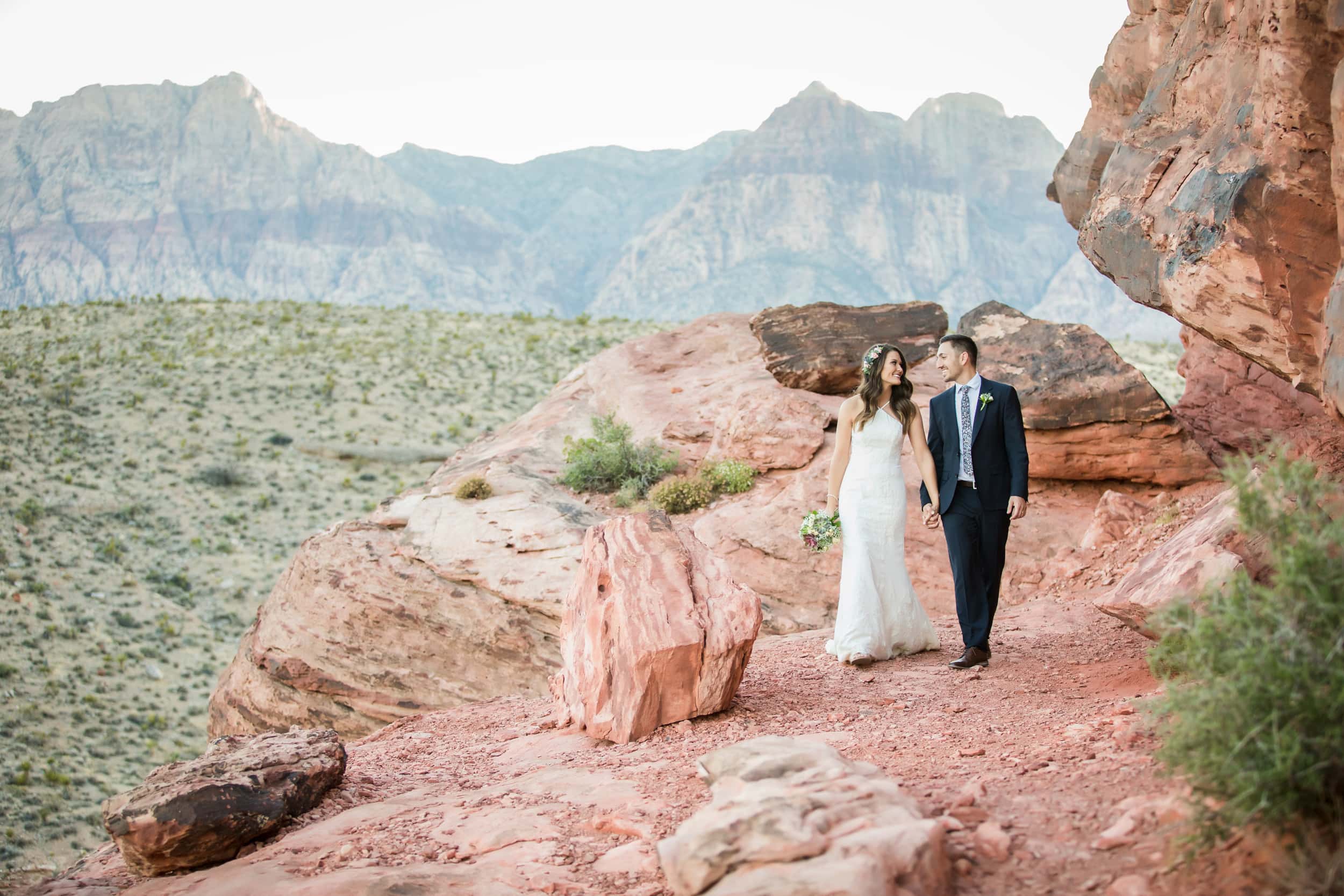 Explore Red Rock Canyon
If you've had your fill of beef wellington, and too much of a swinging time on the Strip, it might be good to spend a quiet afternoon at one of my favorite natural getaways in Southern Nevada.
The Red Rock Canyon National Recreation Area is a short drive west of town and feels like another world.
Outdoor enthusiasts enjoy some of the USA's best rock climbing, great hiking trails, a beautiful scenic loop and an informative visitors center.
If you're interested, I'm an avid rock climber myself. Read about my climbing story, and maybe we can go climbing after getting married in Las Vegas.
Happily Ever After
See, I told you I could help with more than just planning your elopement, micro wedding or vow renewal ceremony!
Get in touch with us so we can help make your wedding day just as special as your post-wedding stay in Vegas! Make sure to take lots of photos when you're on your Vegas adventures and definitely tag us in your posts — use our hashtag #wedwithccw!
Let's Chat!

McKenzi Taylor
McKenzi Taylor is America's go-to elopement and micro wedding expert, often featured in small and major media outlets, such as the New York Times. With over 15 years of wedding photography experience, it was after planning her own Las Vegas elopement in 2016 that McKenzi felt her purpose shift into elopement coordination. She started Cactus Collective Weddings soon after in 2017. Since then, she's become a WIPA board member, and has helped well over 1000 couples get hitched in style around Las Vegas, San Diego and Black Hills.