Disclosure: This post may contain affiliate links. Please see our full disclaimer to learn more.
There's something distinctly charming about a Las Vegas wedding chapel.
A Vegas wedding in an endearing unique chapel is a way to put a more traditional spin on the Las Vegas experience.
However, lots of couples want the viva Las Vegas vibe, and chapels aren't really their thing.
Vegas wedding chapel alternatives are out there!
There are lots of incredible options that give off that chic and unique vibe many couples reach for on their wedding day.
Las Vegas is the wedding capital of the world, and there are numerous wedding options for every couple.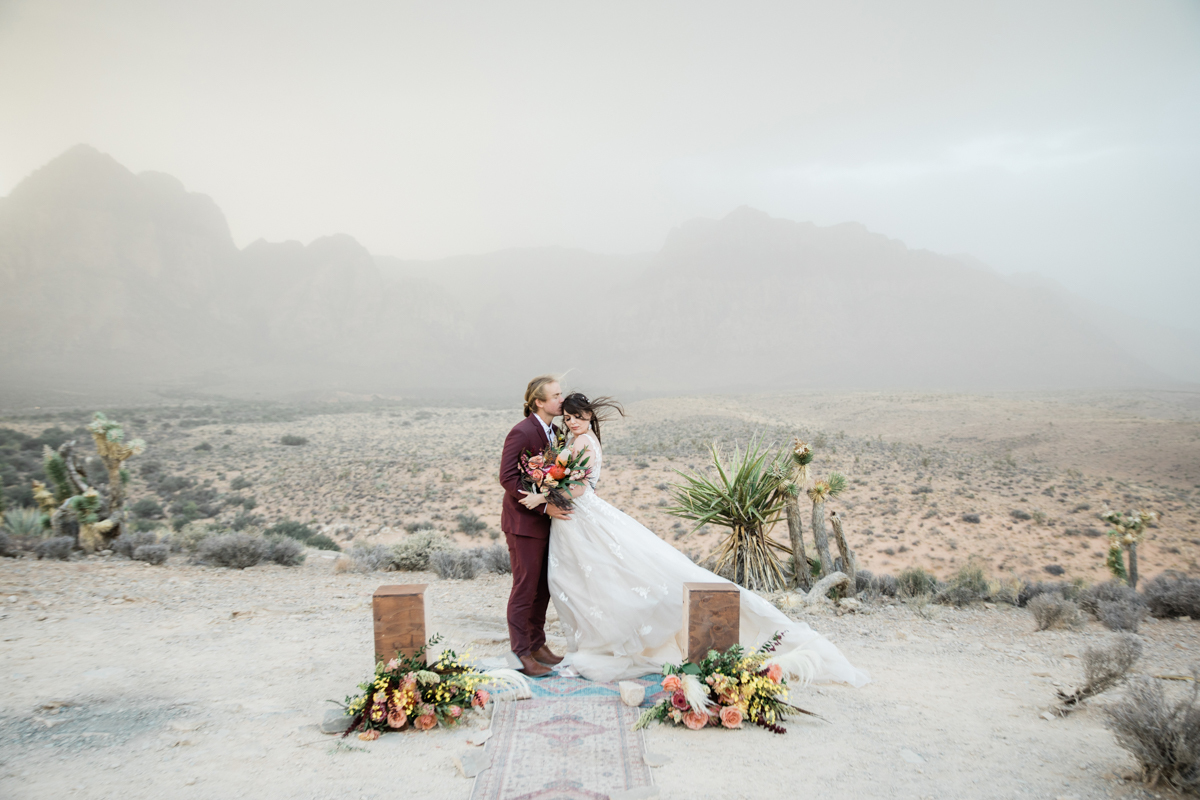 Red Rock Canyon is one of the single most scenic wedding venues a couple can choose in Las Vegas.
It's a hotspot for hiking and adventure enthusiasts, with its jaw-dropping mountains and valleys lush with desert flora.
Can't figure out where you're going to pose those stunning wedding photos? Check out the views of the Keystone Thrust from the Overlook.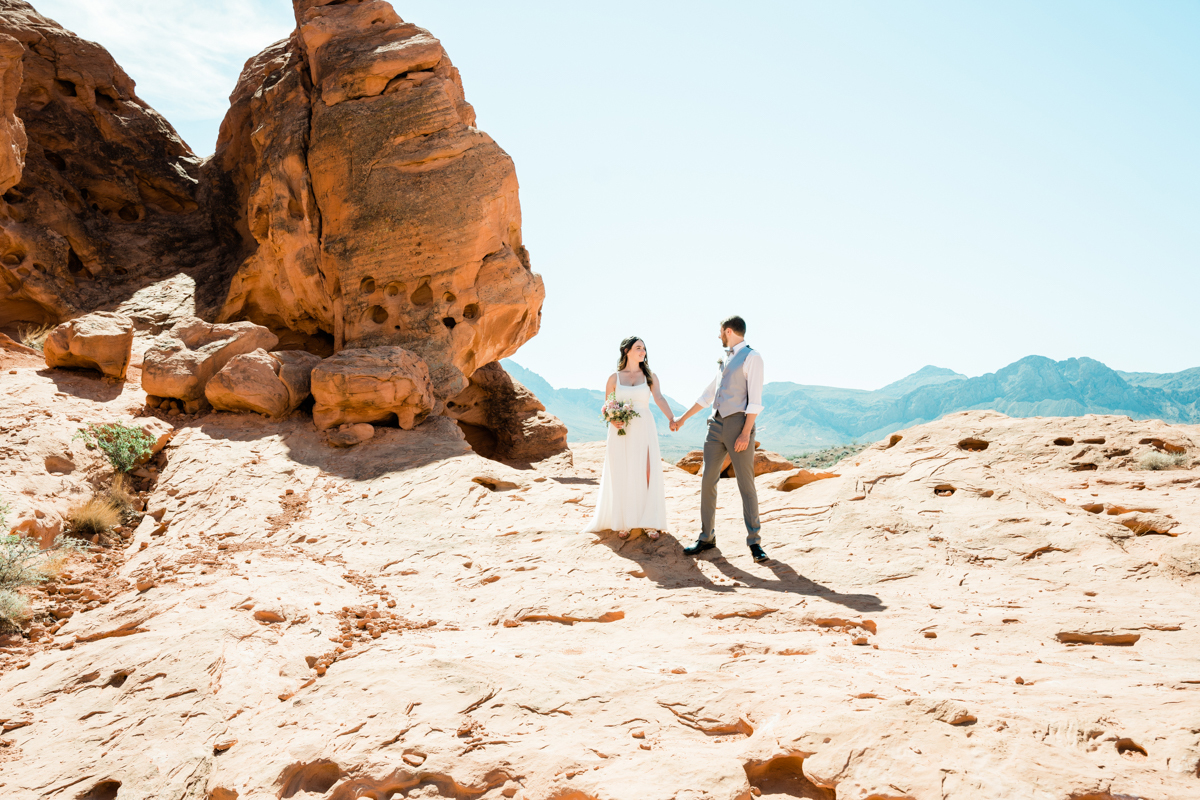 You simply haven't experienced golden hour until you've seen it in the Valley of Fire.
One of the options a little further from the hustle and bustle of the Las Vegas Strip, this unique Las Vegas venue requires travel of a bit under an hour out of the urban atmosphere and into the Mojave Desert.
Wedding packages for Valley of Fire weddings feature one of two incredible locations against the iconic fire-colored sandstone formations.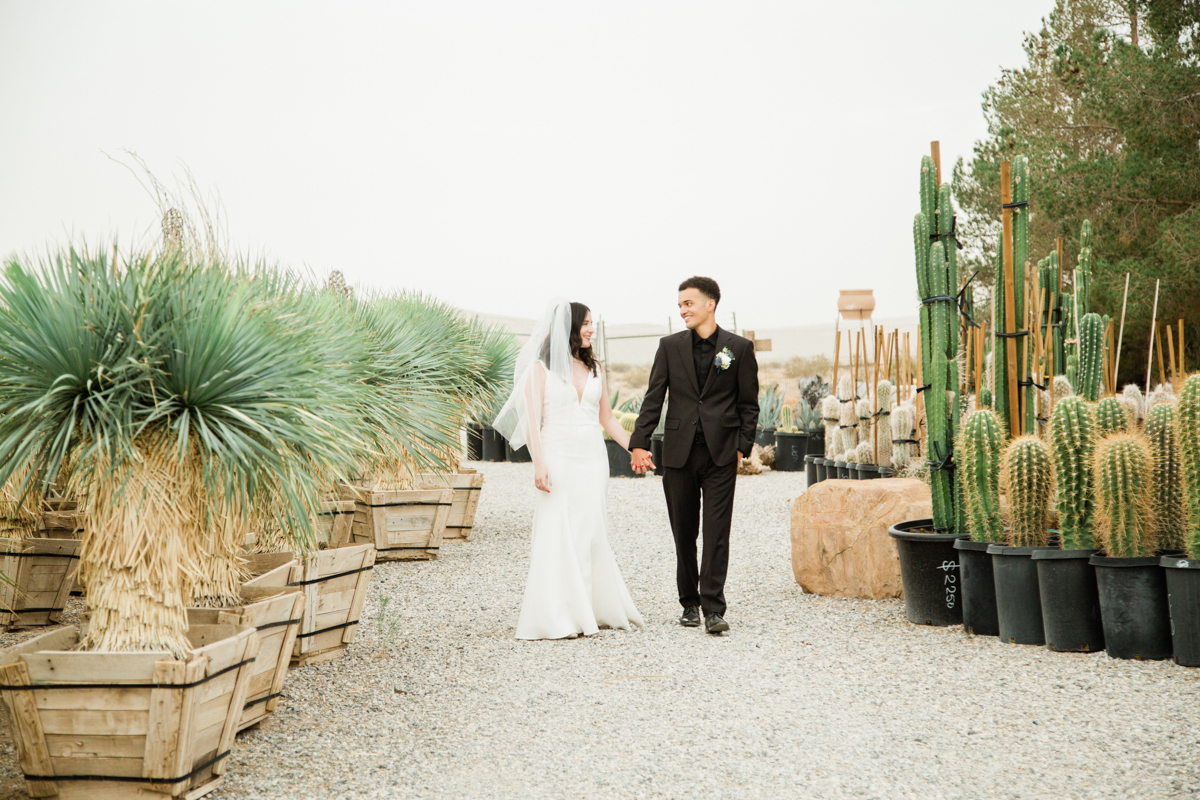 There is a wedding chapel on site at Cactus Joe's, but there are plenty of other options for a unique and whimsical Las Vegas wedding here.
This location is a cactus nursery and garden, which was also voted the Best Plant Nursery in all of Las Vegas and Nevada.
Guests can celebrate amongst the desert flowers, while the couple takes truly unique wedding photos at an iconic Vegas wedding venue.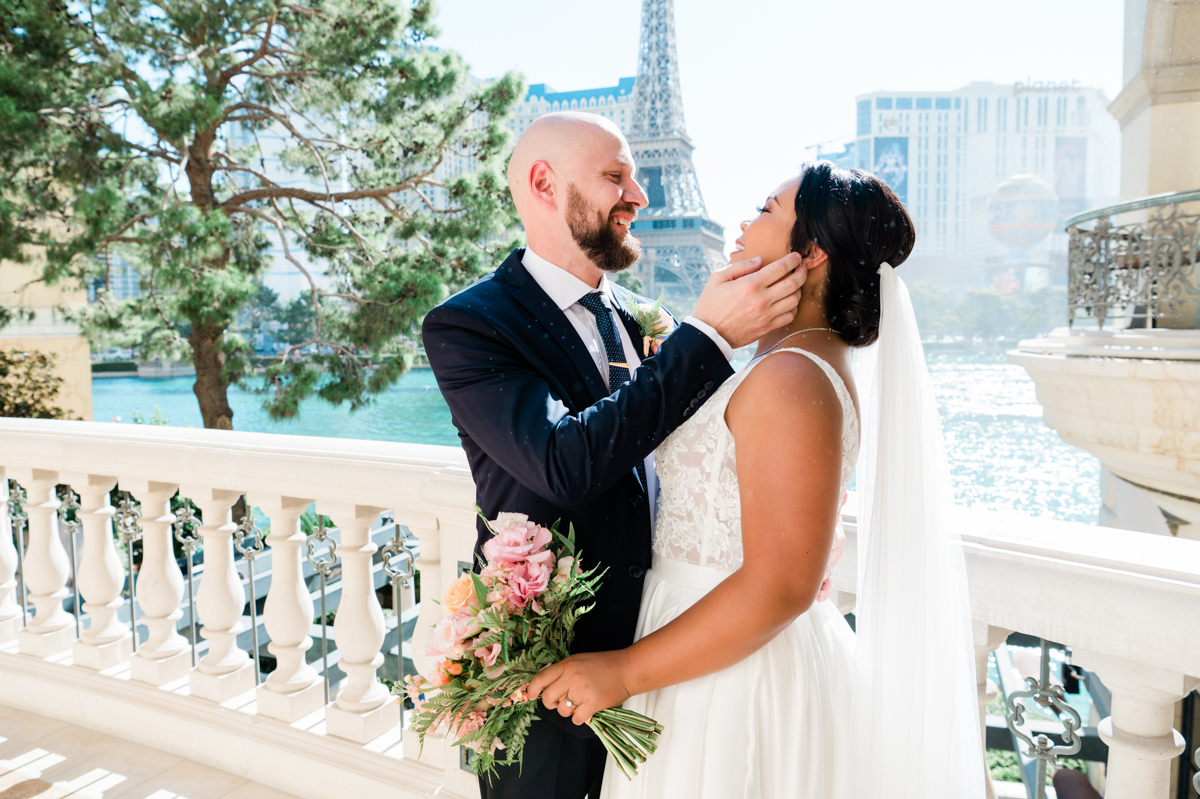 Unless you're getting married by Elvis, it doesn't get more romantically Vegas than the world-famous Bellagio.
If you can't travel to Italy, but you want that elegance, it's right here on the Las Vegas strip.
Ceremonies can be held right in front of the iconic fountains, and you have all your wedding services right in one place.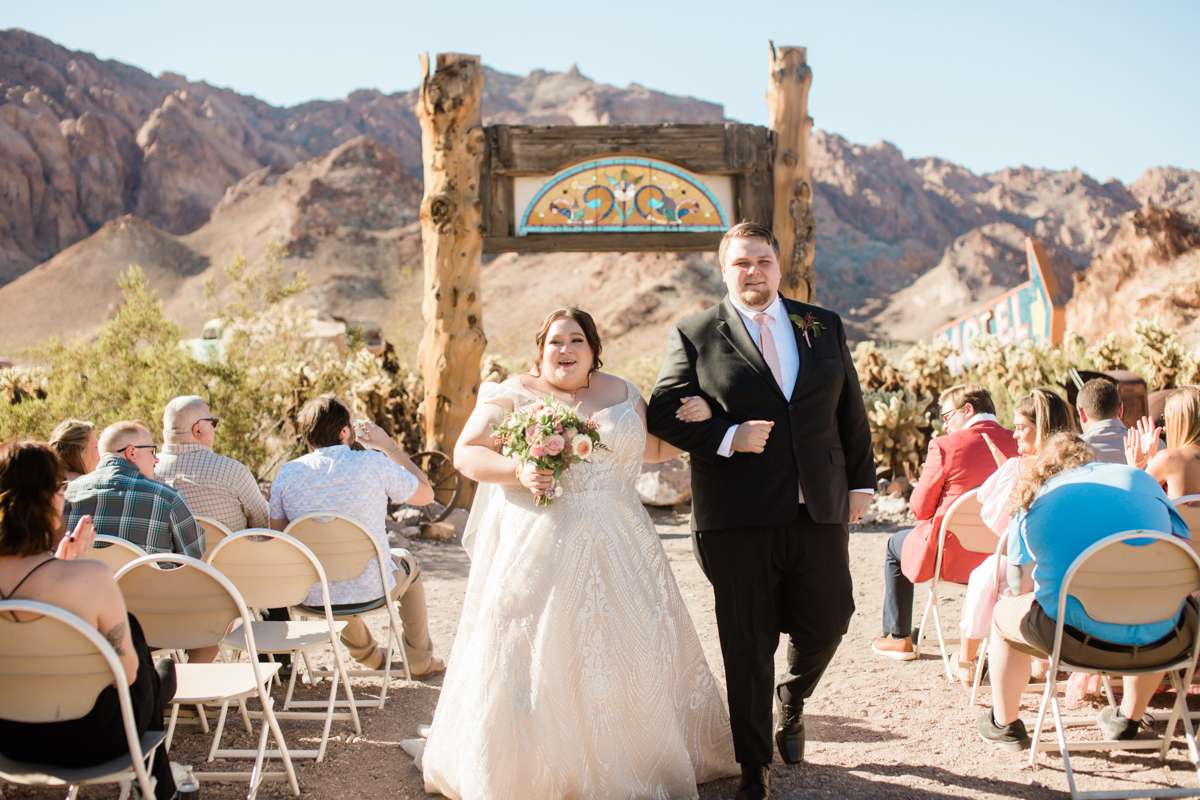 Couples looking for Las Vegas wedding chapel alternatives should check out at Eldorado Canyon.
There is a rustic modern wedding chapel on site, but you are not limited to the chapel.
There are also wedding packages for the Cholla Cactus Field and Big Barn that are on site as well.
Can you envision taking your wedding photos in front of vintage plane wreckage, posing against a desert worn classic car or sharing an embrace in a cactus field?
The only limit is your imagination.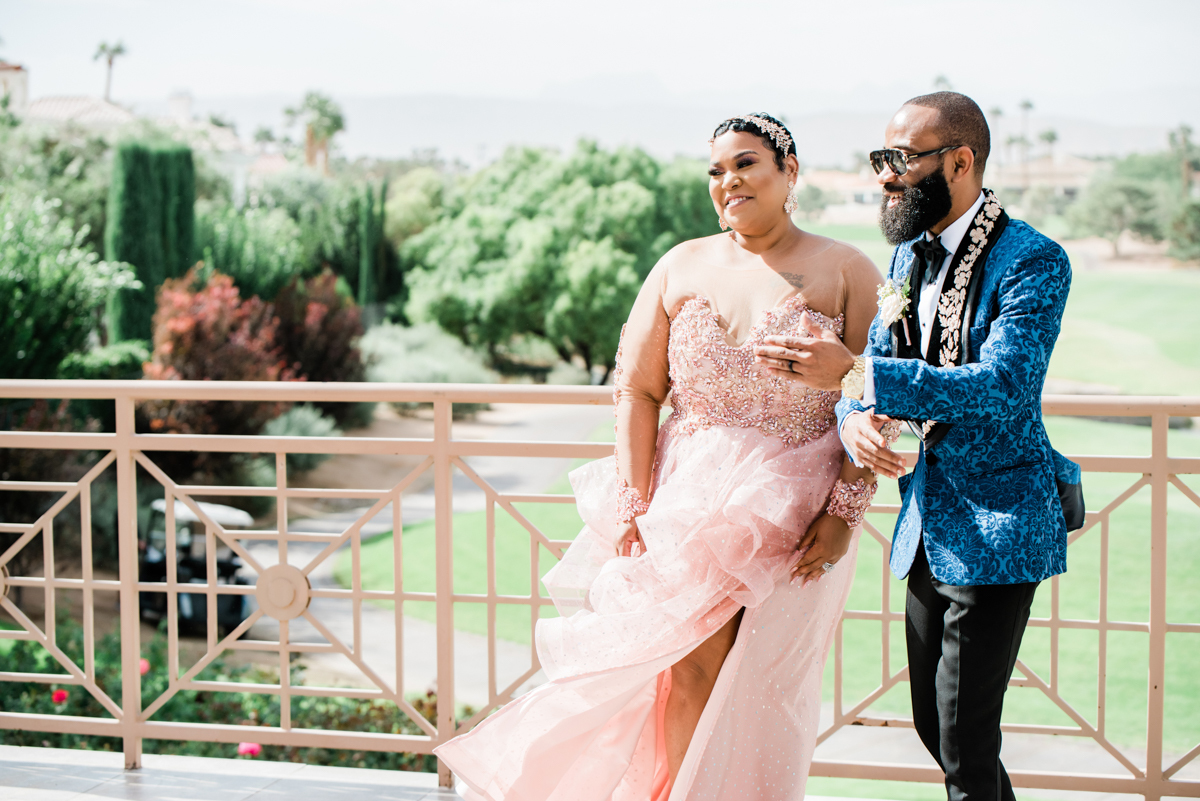 The Canyon Gate Country Club provides a middle ground between the luxury of hotels and the beauty of Las Vegas deserts.
This wedding venue offers both indoor and outdoor wedding options.
Plus, couples can take pictures in their well-groomed golf courses, which feature a view of the Red Rock Mountains.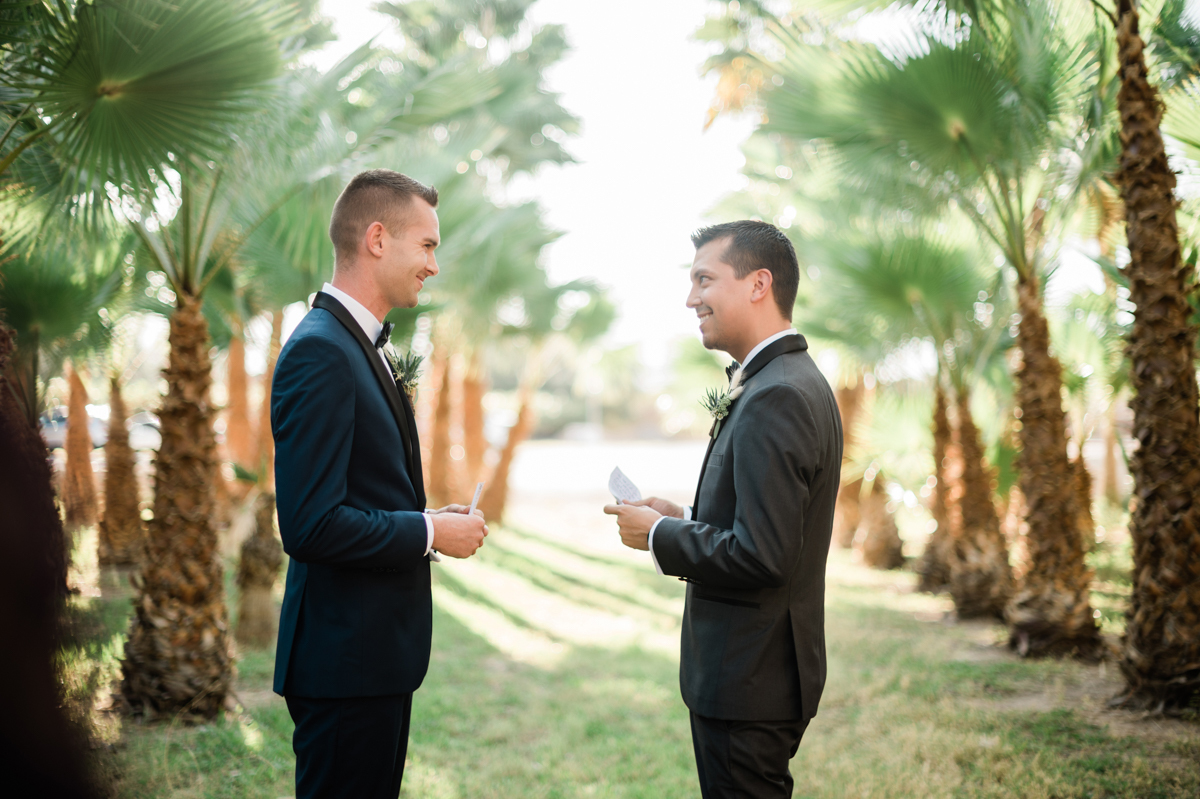 If you want options in scenic and beautiful locations, look no further than GreenGale Farms.
This family-owned farm has fruit orchards, rustic woods, olive groves, palm tree forests and desert wilderness.
For couples who can't decide what kind of backdrop they want in their wedding photos, why not decide on a little bit of everything?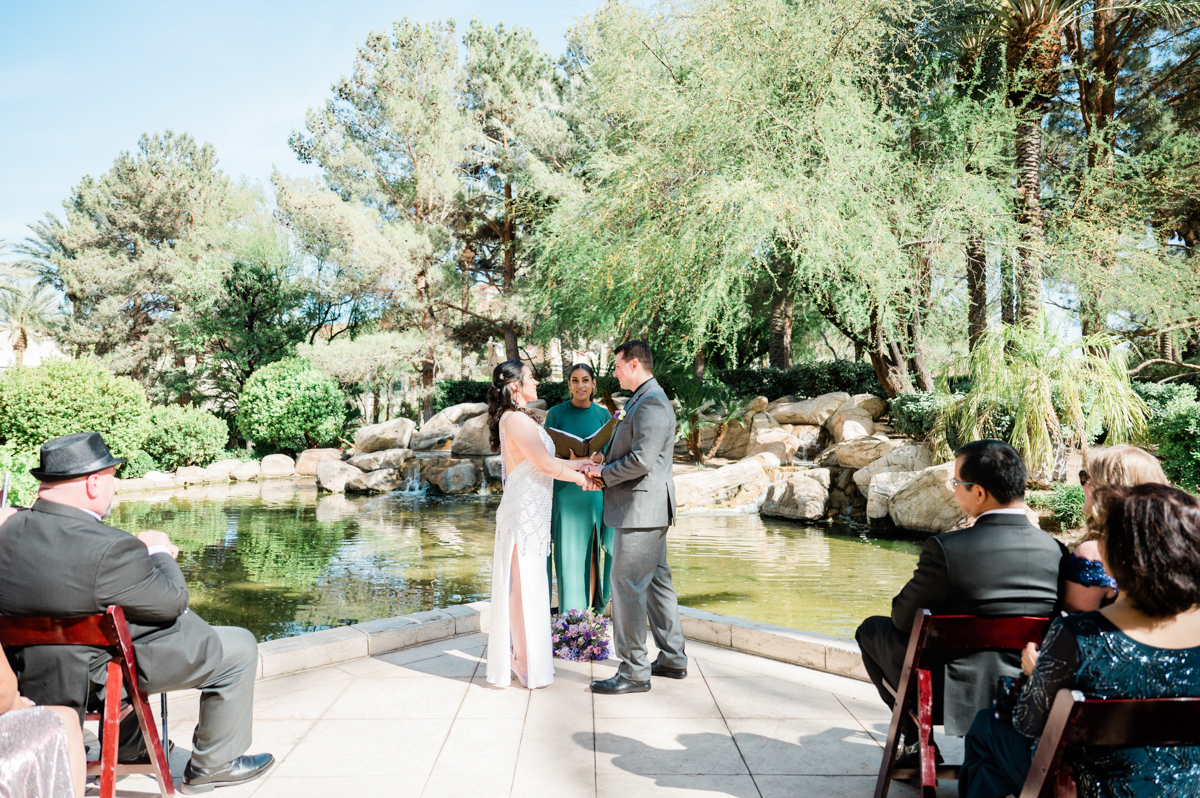 The beauty of the Red Rock Canyon and the comfort of a resort can be found right at JW Marriott.
For Vegas wedding chapel alternatives with a traditional vibe, this is a venue steeped in classic luxury.
A Mediterranean vibe touches every part of the JW Marriott property, making for gorgeous photo backdrops with plenty of scenery.
It's got whimsy, it has history and it's all classic viva Las Vegas.
The Neon Museum and its "Neon Boneyard" are part of a non-profit organization dedicated to collecting and preserving pieces of iconic Las Vegas history.
Stepping into the Neon Museum is in the heart of Las Vegas proper and it's like stepping back in time.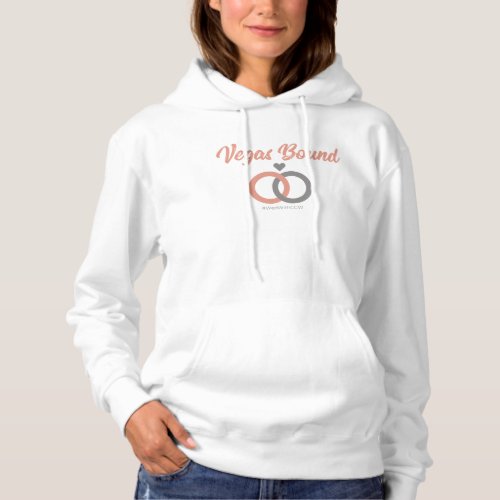 Vegas Bound Pullover Hoodie
Going to Vegas to get married? Make sure you're ready for the trip with our CCW wedding hoodie.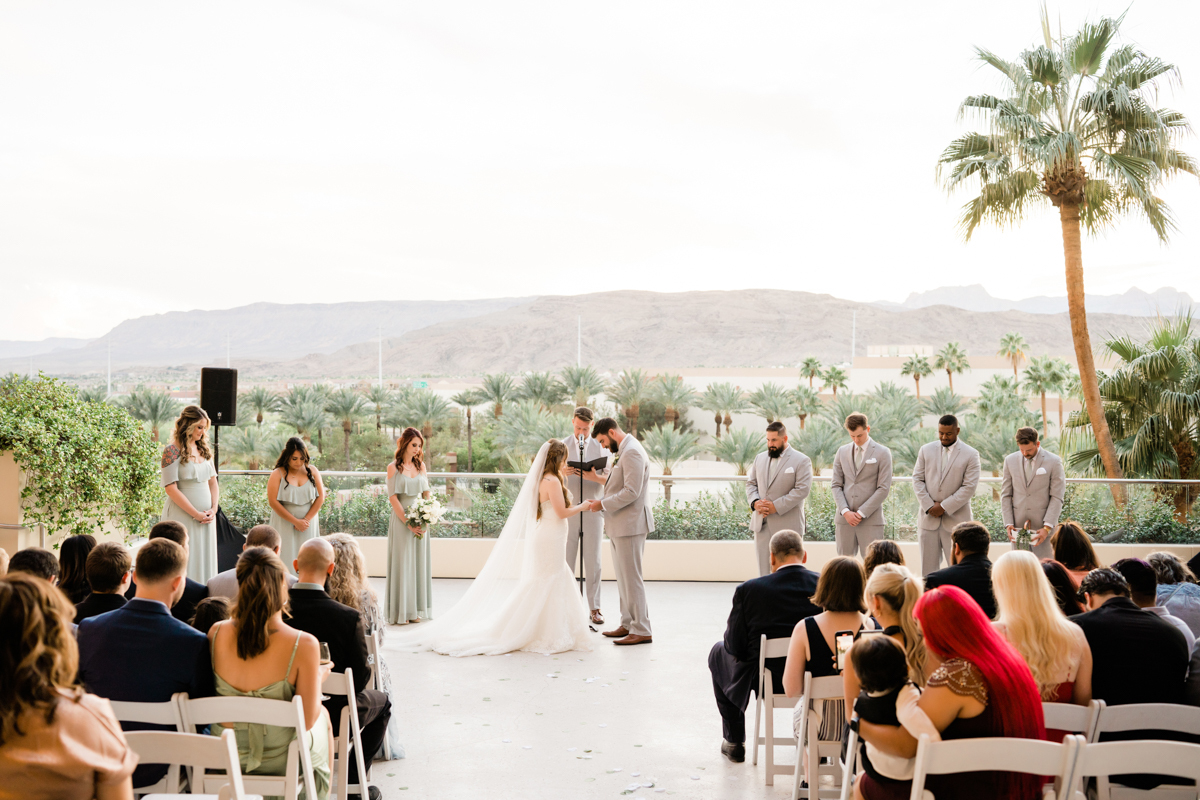 Red Rock Resort, located about 20 minutes from the Las Vegas Strip, is a wedding venue that's made to highlight love.
The elegant atmosphere never feels impersonal, with palm trees and lush greenery while still embodying all of classic Las Vegas.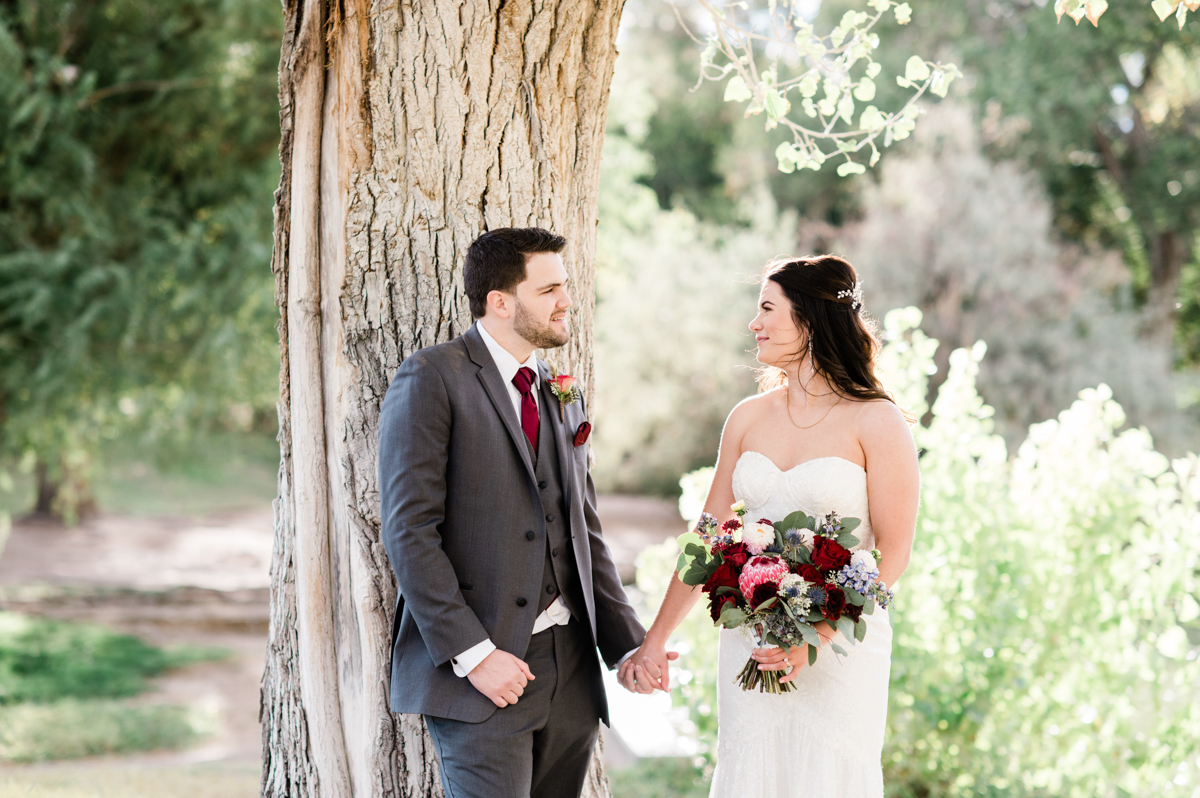 Floyd Lamb Park is an intimate, tranquil and perfectly romantic space to hold a Las Vegas micro-wedding.
Guests can watch the ducks, geese, and peacocks roam while taking in the stunning lakeside views, as you and your spouse-to-be say your vows in the shade of the park's beautiful trees.
The Spring Mountain Ranges are in view for dramatic wedding photo opportunities.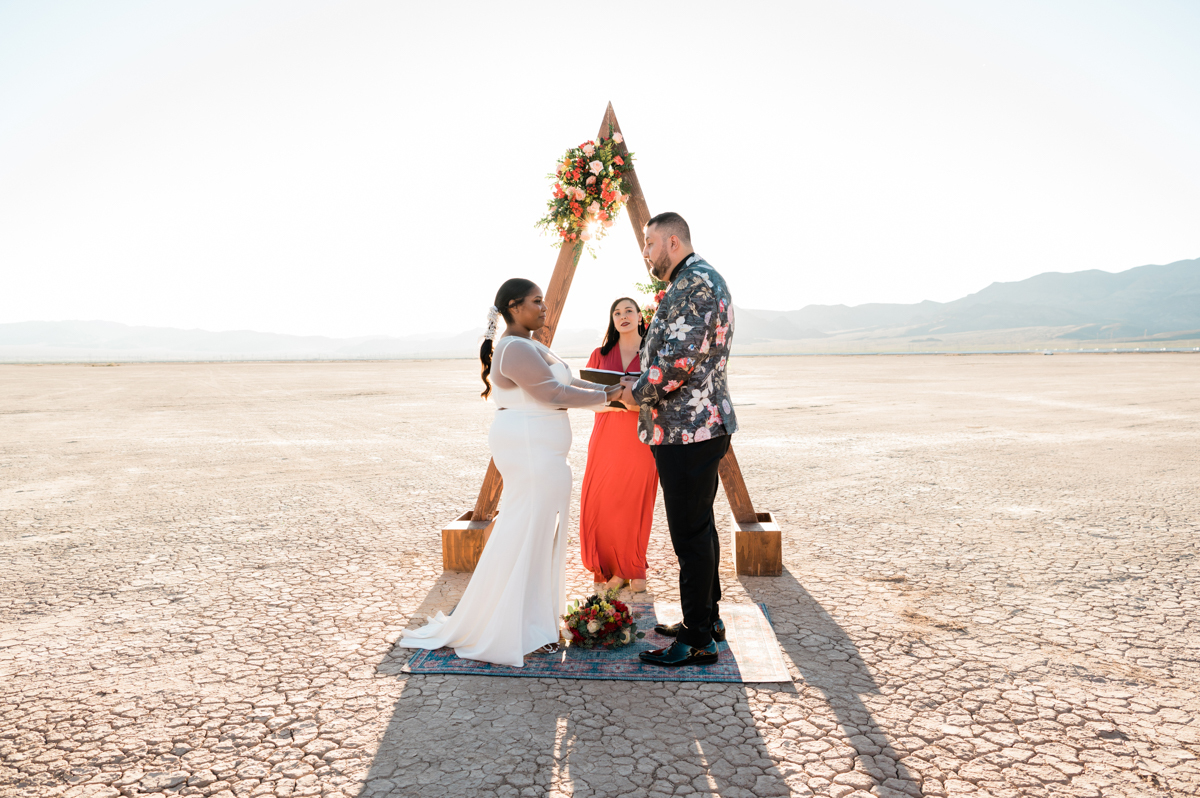 For couples who love a pop of color, there's no location you'll stand out better against than Dry Lake Bed.
Located in Boulder City, Nevada sweeping landscapes are met with muted tones, allowing any colors in the dress, suit or flowers to look even more vivid and alive.
Quite unlike any other location, it's a perfect pick for couples who want unique wedding photos.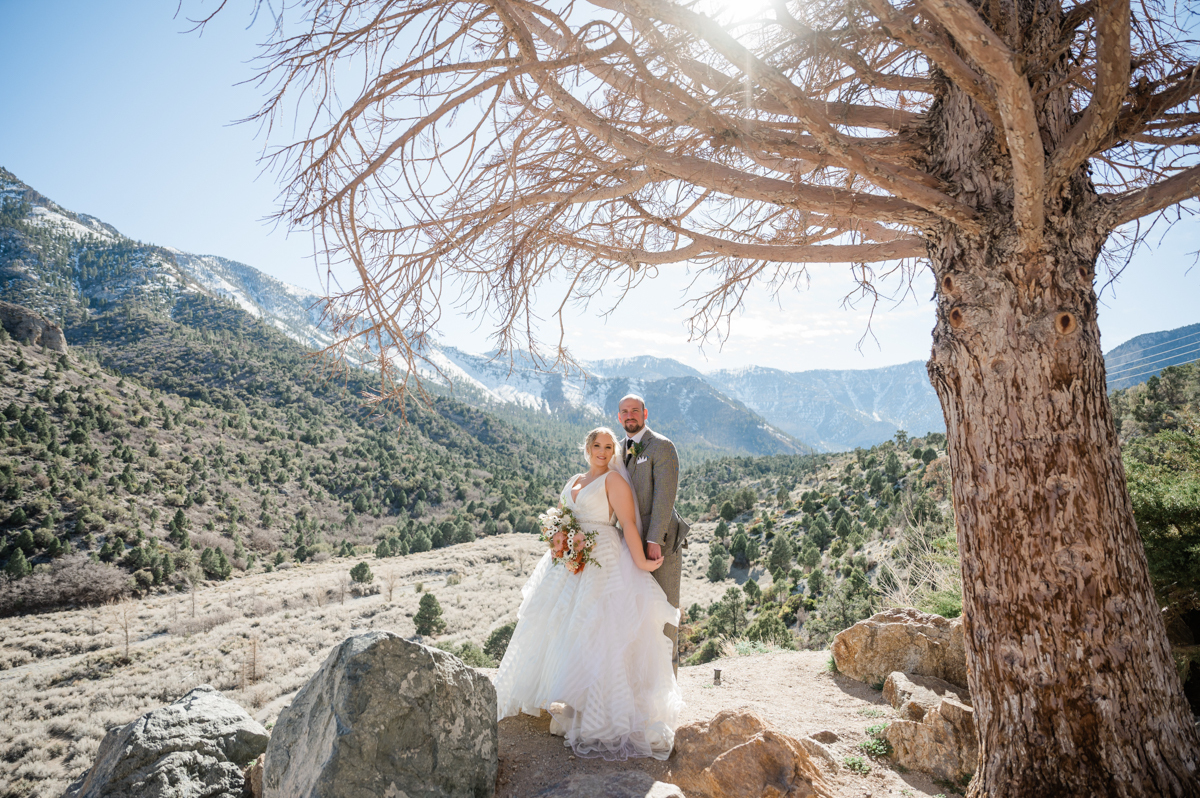 The Retreat on Mt. Charleston is located 3,000ft above sea level, so if you want picturesque scenery it's just about everywhere you look!
The location is an oasis in the desert, providing a cool and lush atmosphere surrounded by the green of natural plants.
Around 45 minutes from the Las Vegas strip, it's an unexpected bit of tranquility away from the bright city lights.
A Vegas destination wedding can take place in a chapel, in the desert, at a resort, in a cactus garden and anywhere in between.
Can't help falling in love with one of these Vegas wedding chapel alternatives? Reach out below and let's get started planning your Vegas micro wedding stress-free.

McKenzi Taylor
McKenzi Taylor is America's go-to elopement and micro wedding expert, often featured in small and major media outlets, such as the New York Times. With over 15 years of wedding photography experience, it was after planning her own Las Vegas elopement in 2016 that McKenzi felt her purpose shift into elopement coordination. She started Cactus Collective Weddings soon after in 2017. Since then, she's become a WIPA board member, and has helped well over 1000 couples get hitched in style around Las Vegas, San Diego and Black Hills.