Disclosure: This post may contain affiliate links. Please see our full disclaimer to learn more.
Las Vegas has been dubbed the "quickie wedding capital" of the world. Around 120,000 weddings are held in the state each year, making it one of the major industries in Nevada.
For years, Las Vegas has been the go-to venue for adventurous couples who are looking for a unique and quirky wedding, but it wasn't always like this.
Here's how Las Vegas became the wedding capital of the world — and how the wedding industry is shaping up in recent years.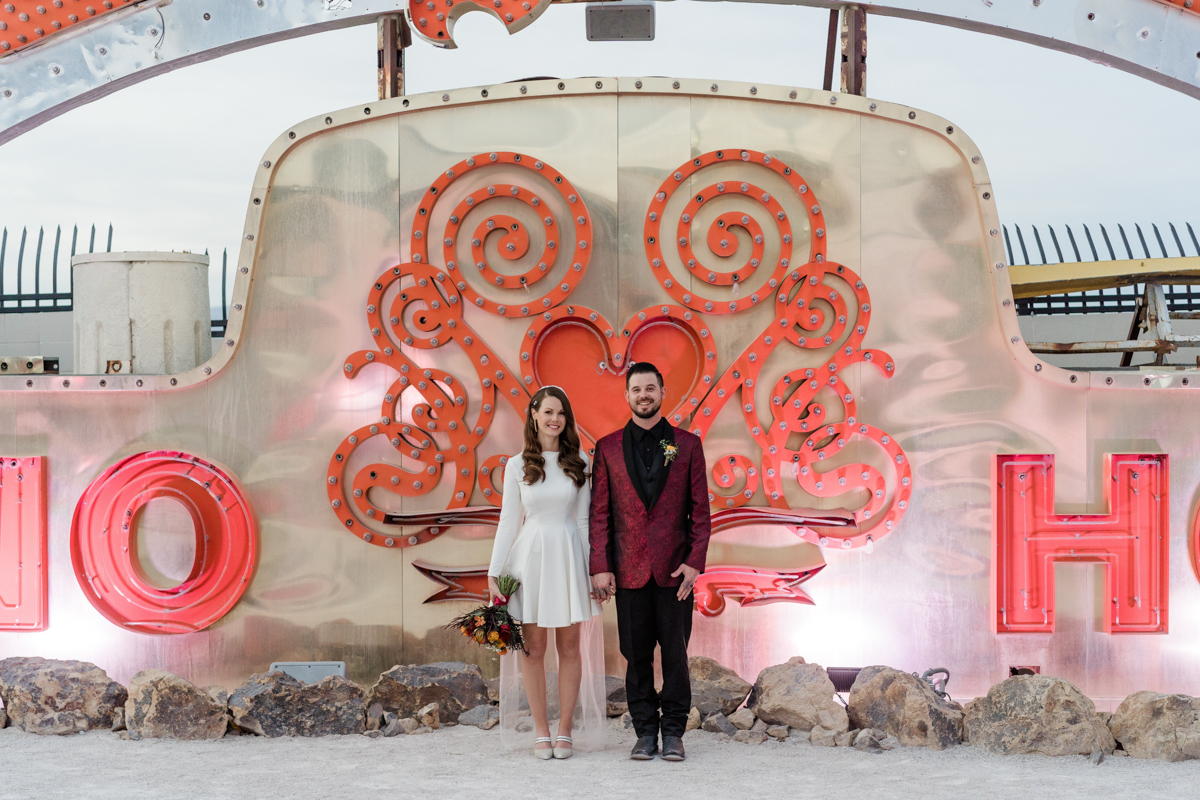 The Start Of An Industry
Nevada has been rather lenient with its requirements for weddings since the 1900s.
At that time, Nevada did not require blood tests and waiting periods, which other states required to prevent individuals from getting married while intoxicated.
As a result, people from other states flocked to the state to get hitched without the fuss. This was the start of Nevada's budding million-dollar wedding industry.
However, the "quickie" weddings that became a stereotype of Vegas weddings did not come into play until 1931, when the state passed bills that legalized gambling and shortened the time required before getting a divorce.
Effectively, Las Vegas became a place where it was easy to get married and get divorced.
The city of Las Vegas enjoyed a boom in its tourism industry as a byproduct of the wedding industry.
With the increased demand for weddings also came the wedding chapels, as well as hotels and casinos, around what we now know as The Strip.
Newlywed couples got married as quickly as they wished and then spent the rest of their night or weekend in the nearby hotels and celebrated in casinos.
Meanwhile, with Nevada's lenient divorce laws, newly divorced individuals also spent their money on hotels and casinos on The Strip.
The demand for weddings surged, and the city took advantage of this by opening a marriage licensing bureau in the train depot that operated 24 hours a day.
Couples could now hop off the train, get their marriage license within a matter of minutes, and then get married in one of the chapels.
By the 1950s, the wedding industry in Las Vegas had become full-fledged, and even celebrities went to the city to get married.
Celebrities like Paul Newman and Joanne Woodward, Francis Ford Coppola and Eleanor Neil, Elvis Presley and Priscilla Beaulieu, and Frank Sinatra and Mia Farrow are some of the celebrities that got hitched in Las Vegas.
Their influence added a tinge of glamor and romance to Vegas weddings, which attracted even more couples.
Today, all these characteristics — fun, irreverent, romantic — remain the main attraction of Vegas weddings and this continues to attract modern couples.
Indeed, Las Vegas has not lost its allure for couples looking to get married — celebrity couples including  Joe Jonas and Sophie Turner and Lily Allen and David Harbour got married there in 2019 and 2020.
Convenience, Competition And Gimmicks
The main thing that distinguished Las Vegas weddings from all others, and which attracted so many Americans, is that it turned a tradition previously viewed as serious, sacred, time-consuming and sometimes stale into something playful, novel and even convenient.
The way weddings were conducted in Las Vegas was deemed irreverent.
The Little White Wedding Chapel took this to another level by introducing drive-thru weddings in the 1950s.
Due to the convenience of these weddings, wedding chapels in Las Vegas were able to marry hundreds of couples in a short period.
Naturally, as the industry grew, competition also grew. More chapels popped up and hotels also offered wedding services on their premises. More gimmicks were invented to distinguish themselves, such as the Elvis impersonator wedding officiant.
The iconic Vegas wedding became an entire experience, where couples could pay for a wedding package that included every aspect of a wedding, ready to go — including a limousine. All of these drove the wedding industry in the state into a $2 billion business.
Modern-Day Vegas Weddings
Las Vegas is still the place to go for spur-of-the-moment weddings and elopements.
There are still a lot of chapels and Elvis impersonators who will officiate your wedding, if you want to go down that road.
There are even more Elvis-themed weddings nowadays, such as those where an Elvis impersonator walks you down the aisle or a drive-thru Elvis-themed wedding.
No doubt, there are still "quickie" weddings available in Vegas.
However, Vegas weddings are starting to take on a different shape, too.
Some chapels have started to lean more toward quality, romance and elegance. They have maintained the convenience and irreverence that characterized Las Vegas weddings, but in contrast to the stereotypically inebriated couples of olden days, they're now serving more sober couples.
Perhaps a more accurate description of the prevailing style of weddings today in Las Vegas is bite-sized traditional weddings.
Chapels and hotels and casinos offer wedding packages that include venue, officiant, flowers and limousine.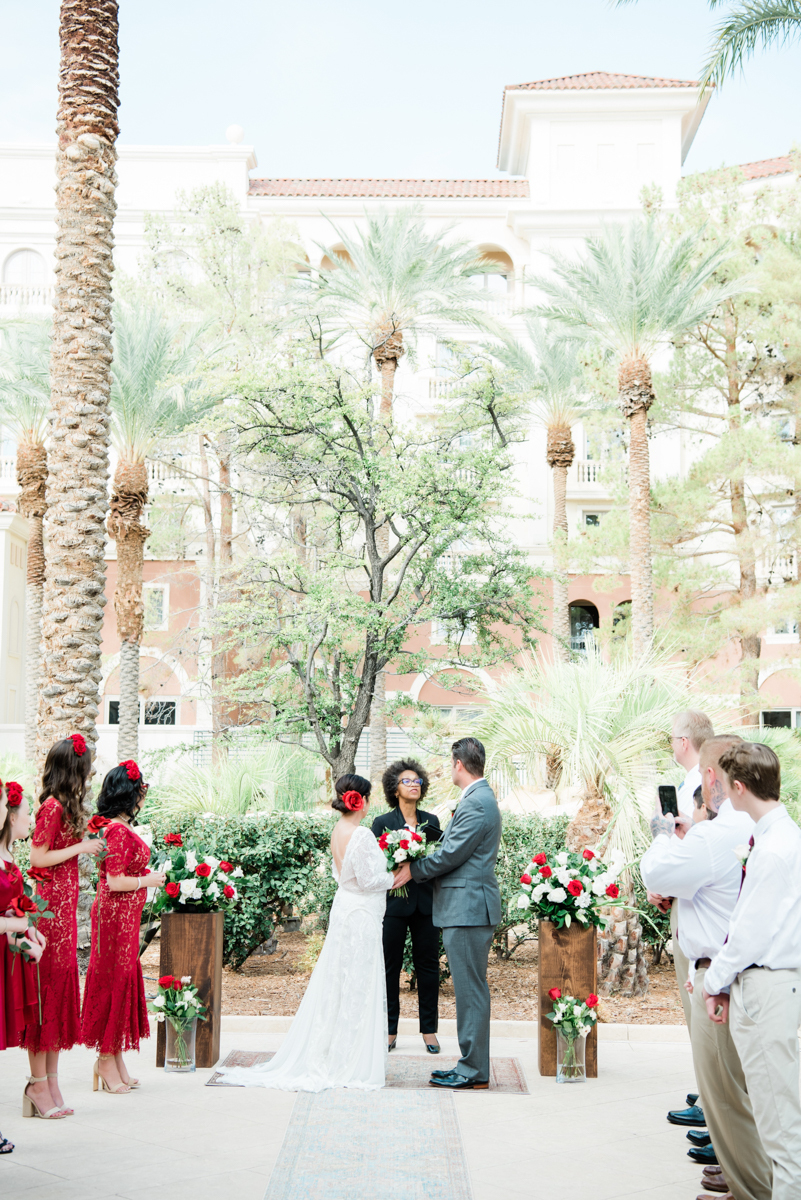 However, couples are no longer necessarily expected to party away at a hotel or casino after their wedding.
Some chapels have also started allotting spaces for guests as well as receptions. Of course, the drinks and partying never quite go away when you're in Vegas.
However, the weddings preferred by many couples nowadays are more elegant and require some planning.
Hand-picked content: Why Couples Choose a Las Vegas Wedding
The shift in aesthetic and style of weddings of today, naturally, brings some changes in the landscape of the wedding industry in Las Vegas as well.
Chapels do not quite make the same profit on micro weddings, but there is a rising demand for non-sectarian, no-fuss but-still-romantic weddings.
Las Vegas has a lot of potential to be a romantic wedding venue despite its moniker "Sin City."
A lot of chapels have already shifted to accommodate the new tastes of the new generation — check out the chicest elopement chapels in Las Vegas.
Meanwhile, The Strip offers the ever-available option for wild partying and gambling to those who want it.
Las Vegas weddings have become ingrained in American culture. Millions of people throughout history have been married in this city and many more will likely continue to get married here, especially with so many wedding venue options fitting different wedding styles and themes available.
Considering a Vegas elopement of your own? Let's chat!
McKenzi Taylor
McKenzi Taylor is America's go-to elopement and micro wedding expert, often featured in small and major media outlets, such as the New York Times. With over 15 years of wedding photography experience, it was after planning her own Las Vegas elopement in 2016 that McKenzi felt her purpose shift into elopement coordination. She started Cactus Collective Weddings soon after in 2017. Since then, she's become a WIPA board member, and has helped well over 1000 couples get hitched in style around Las Vegas, San Diego and Black Hills.