Disclosure: This post may contain affiliate links. Please see our full disclaimer to learn more.
Let's be totally truthful here.
Planning a wedding is stressful, expensive and overwhelming.
More often than not, the essence of marriage — the love and respect that builds up a relationship — is lost in all the ruckus with finding the perfect wedding venue, the perfect dress, the wedding party's ensembles, the catering, the seating arrangements, the sky-high cost of everything.
If you've been discouraged by all these things about traditional weddings, know that you're not alone.
A lot of couples have chosen the simple approach — an elopement in an unexpected venue, with just their parents or their closest friends.
It's a modern-day fairytale if you ask us.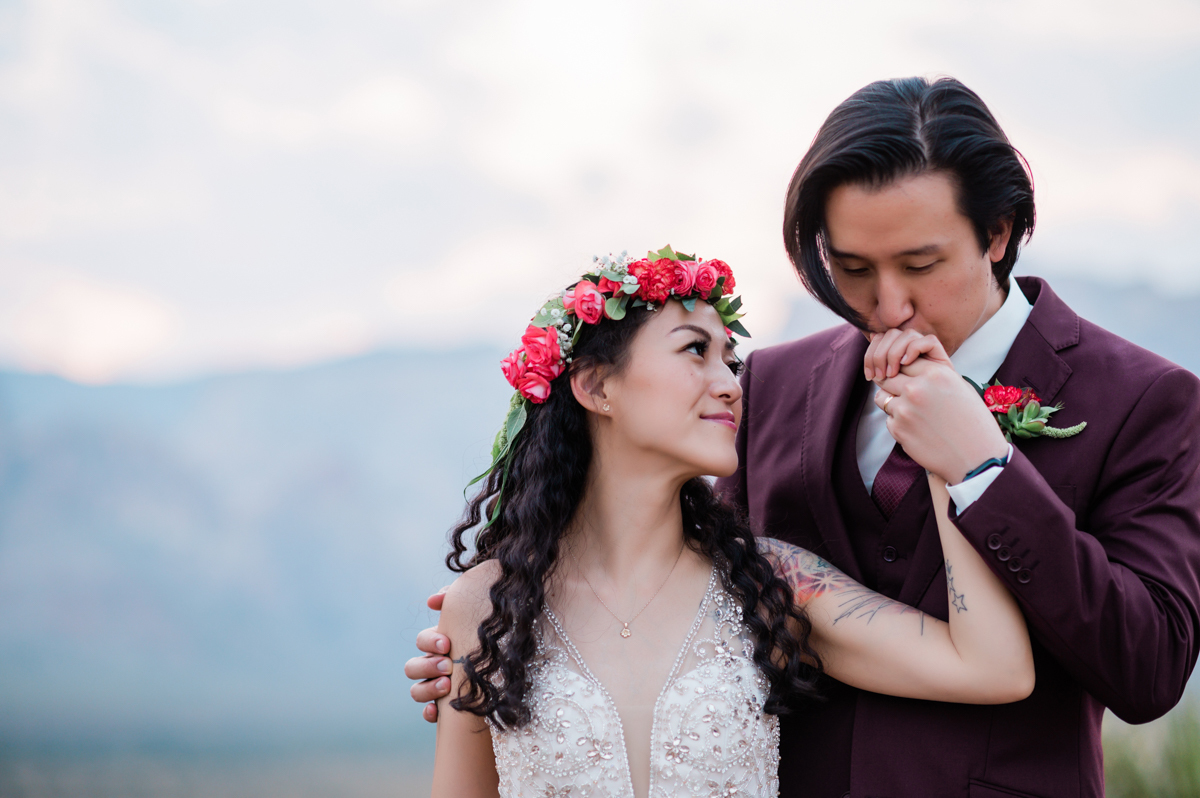 Reasons at a Glance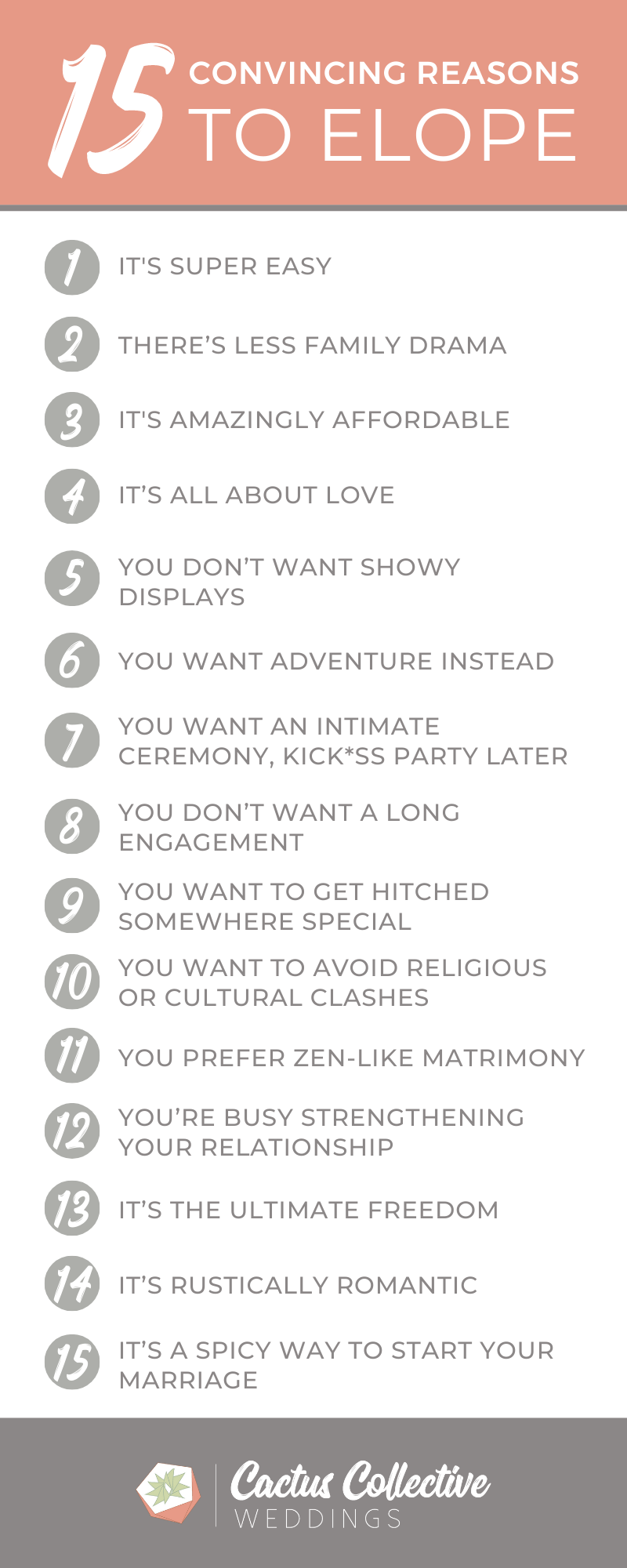 1. It's Super Easy
Elopements are meant to be quick and intimate.
It could be just the two of you and your officiant in the middle of the stunning El Dorado Dry Lake Bed at sundown.
Or you could invite a couple of close friends as witnesses or a handful of guests to an intimate breathtaking location, like The Wedding Bowl.
Planning an elopement is much easier and more affordable than a traditional big white wedding.
2. There's Less Family Drama
Most of our relatives mean well… but often, some family members expect a certain day of tradition the way they walked down the aisle. They demand you follow suit and head to the church on time.
Not all couples want their family breathing down their necks. When you elope, you can avoid the hassle of dealing with such drama.
3. It's Amazingly Affordable
Sure, a lavish ceremony can be awesome, but it also results in major bills… like thousands and thousands of dollars.
Research shows that the five most expensive components of your nuptials make up almost 90 percent of the total cost of weddings: the ring, reception venue, reception band, photographer and florist/decor.
If you decide to elope, it's a heck of a lot cheaper, and you can still create a beautiful day with simpler versions of the same components of a traditional wedding.
Hand-picked content: Ultimate Guide to Eloping in Vegas
4. It's All About Love
You get to place the focus directly and only on you as a couple and your unique union.
The vows you make can be more intimate and take on extra, deeper meaning, focusing solely on your connection. This is perhaps one of the most romantic reasons to elope.
5. You Don't Want Showy Displays
You and your future spouse share a history and have often had much time together.
Maybe you don't feel the need for big weddings, large guest lists and duplicate toaster ovens. Not every long-time couple sees the need to take the traditional route.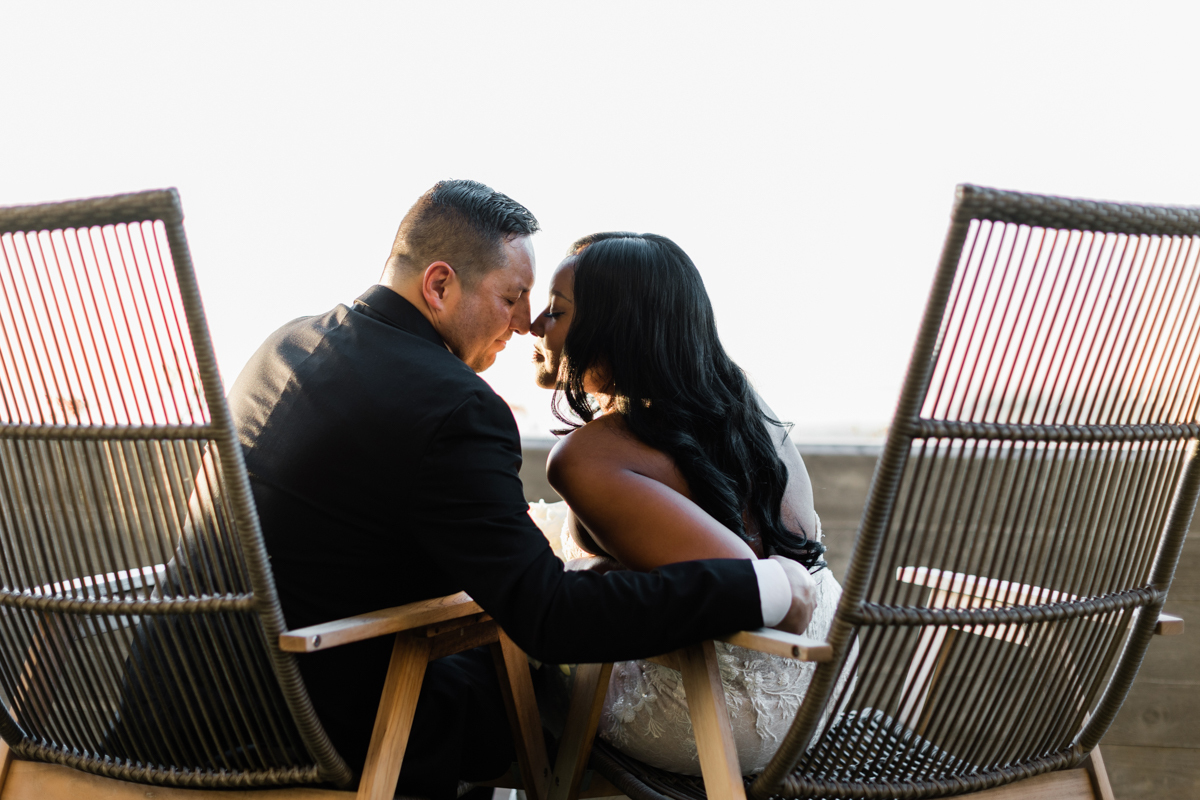 6. You Want Adventure Instead
Running away to a secret location and planning a wedding with elegant desert flowers, the marriage license, a bottle of champagne, a fabulous photographer and handpicked officiant are really all some couples need.
It's fun, different and so untraditional — a testament to the kind of relationship you two share.
7. You Want An Intimate Ceremony, Kick*ss Party Later
Yeah, we get it. Some couples like the idea of 10 bridesmaids and 10 groomsmen standing up with them, but that's not who we all are.
So many of us would prefer a lighter ceremony with fewer people and to avoid the bridal party scenario altogether — and there's nothing wrong with that.
Maybe you're saving up some cash for a wild post-nuptials event that you can share with your family and friends.
It's okay to keep the intimate "I dos" a surprise and then show off your amazing photos at the post-party.
8. You Don't Want A Long Engagement
Traditional weddings typically take a year or so to plan, but some modern couples don't believe in a long engagement. They would rather get married as soon as possible and focus on building their married life.
There's no shame in skipping ahead!
9. You Want To Get Hitched Somewhere Special
Every couple has a favorite destination to visit that means something to their relationship; for example, maybe yours is with a desert backdrop, where nature and devotion become one.
These destination wedding venues are not always suitable for big weddings, but you can still exchange wedding vows there if you elope.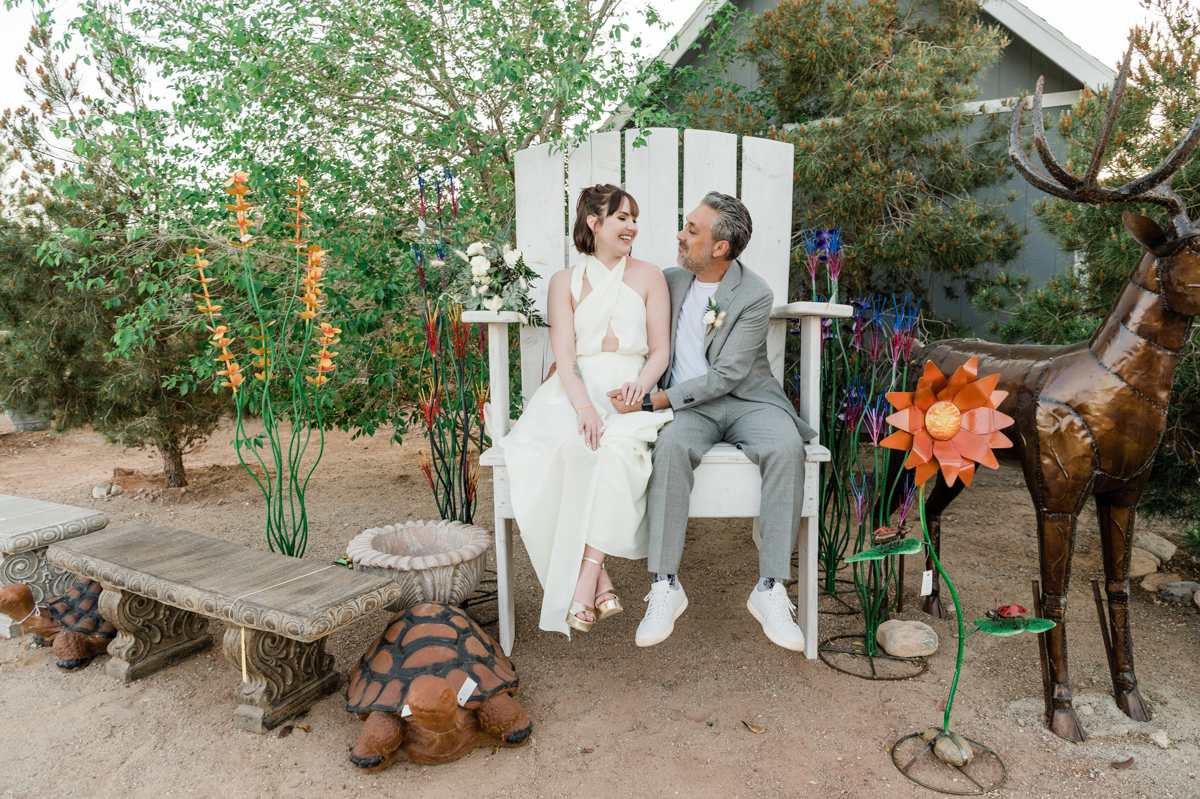 10. You Want To Avoid Religious or Cultural Clashes
Nowadays, it's not uncommon to fall in love with someone from a different culture or religious affiliation.
While the cultural difference may not be a problem in the relationship, it may not be as smooth for families when it comes to wedding traditions.
One reason to elope for some is to stay outside of religion or culture and have a neutral ground for couples and their families to come together in celebration of love.
11. You Prefer Zen-like Matrimony
Stress is one of the most uninvitedfactors that can sneak into the nuptials planning phase.
That's why many couples are looking for a simpler way to walk down the aisle. Calm, cool, collected, and "I do" is fine by lots of couples.
12. You're Busy Strengthening Your Relationship
Some couples believe that a big party is unnecessary and even wasteful.
There are those in love who would rather spend their precious moments on character development, experiences together and supporting each other's future dreams.
Instead of spending their time and energy on planning a wedding, they would rather say "I do" at the spur of the moment.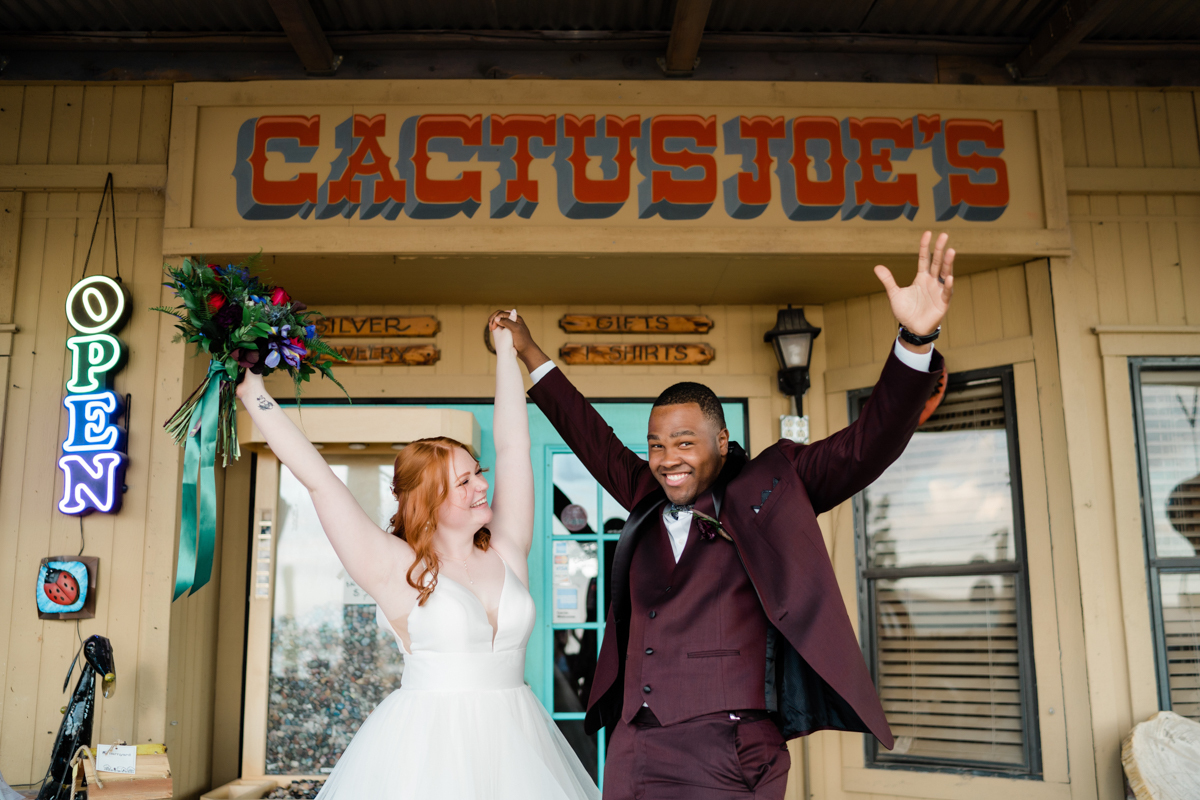 13. It's The Ultimate Freedom
Secret, quiet, wedded bliss can be created at the beach, on a mountaintop, among the cacti or anywhere you want to be. You don't have to copy anyone else or follow any trends.
With an elopement, you have absolute freedom to make the ceremony and celebrations 100% yours, and that makes the journey much sweeter.
14. It's Rustically Romantic
Imagine standing face-to-face with the one you're head-over-heels for, promising to love and care for each other in your own special ways surrounded by trees… or perhaps even with a barn or tiny chapel in the background.
The serene beauty of nature will bring an unforgettable experience for you and your select guests.
15. It's A Spicy Way To Start Your Marriage
Getting married is all about building a life together and, often, the beginning of lots of new routines and responsibilities.
But eloping with your partner is dreamy and sensual. Your special day will be a sexy memory you'll both surely cherish for years to come.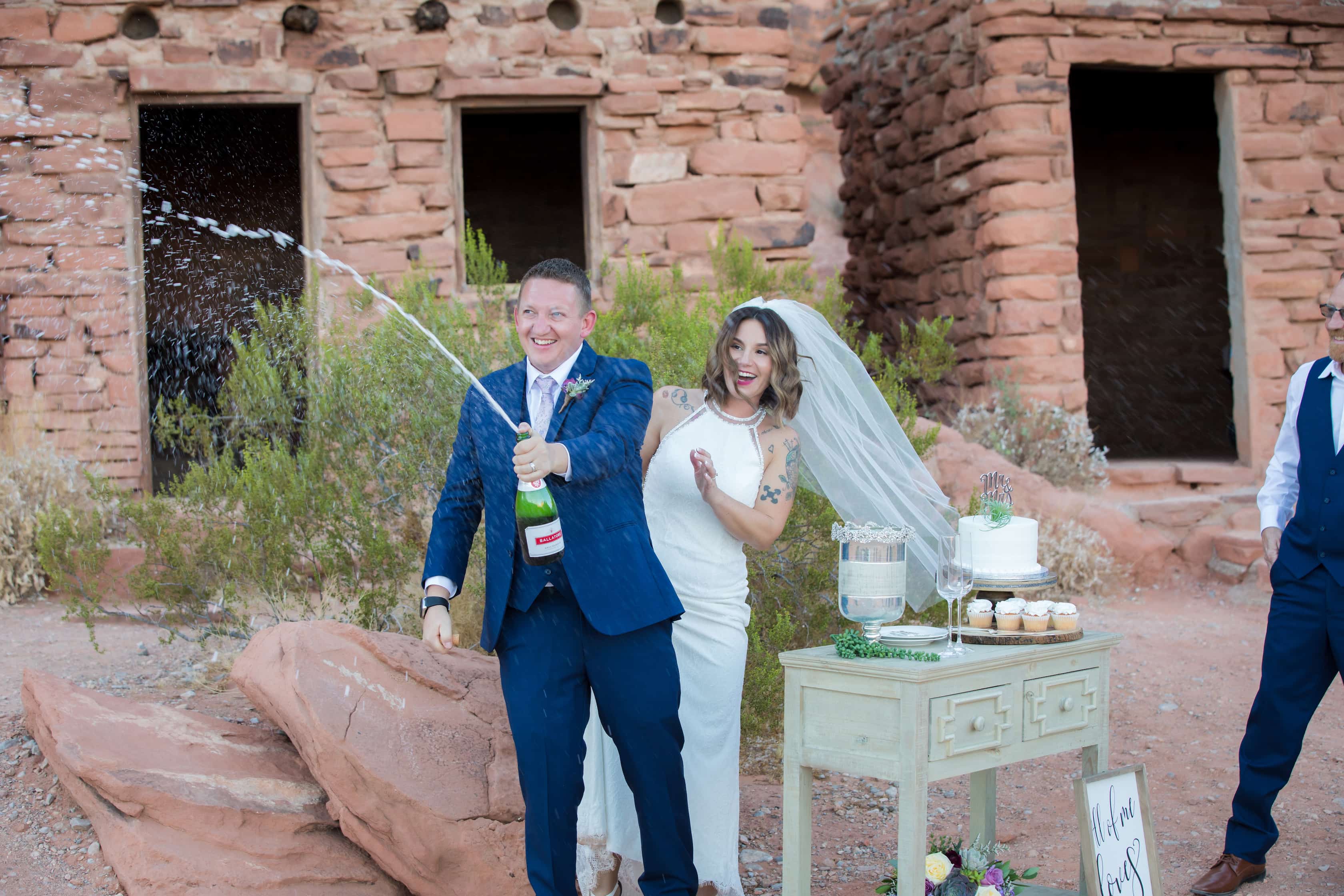 If these 15 reasons to elope have not convinced you yet, we don't know what will. If you were instantly converted, reach out to us.
We're professionals in the game of love and can help you put your dream elopement together. Reach out if you're ready to start planning your elopement wedding!
McKenzi Taylor
McKenzi Taylor is America's go-to elopement and micro wedding expert, often featured in small and major media outlets, such as the New York Times. With over 15 years of wedding photography experience, it was after planning her own Las Vegas elopement in 2016 that McKenzi felt her purpose shift into elopement coordination. She started Cactus Collective Weddings soon after in 2017. Since then, she's become a WIPA board member, and has helped well over 1000 couples get hitched in style around Las Vegas, San Diego and Black Hills.