Disclosure: This post may contain affiliate links. Please see our full disclaimer to learn more.
Most couples don't quite grasp the full scope of planning a wedding until they're in the thick of it.
When they hear "wedding planner" early on, or if they've been suggested a planner, they might think to themselves "What does a wedding planner do exactly?"
It becomes quickly apparent just how valuable a wedding planner's services really are.
The value of a wedding planner rings especially true in the case of destination weddings, where couples could be navigating a location they're minimally familiar with.
The wedding planner is your wedding superhero, making sure the entire celebration goes off without a hitch.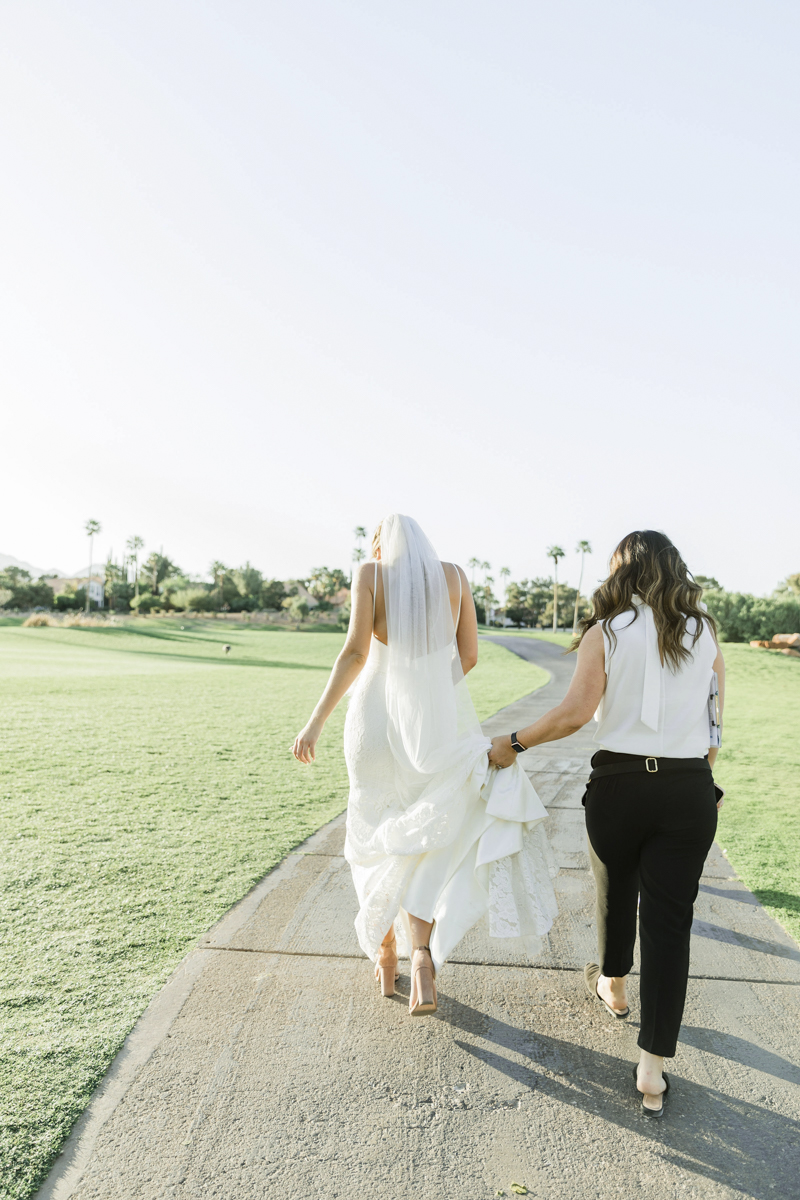 The Role of a Wedding Planner
In the simplest sense, the wedding planner is the manager of your wedding.
They're there with you as you plan your wedding, they're there to make sure the wedding goes smoothly from start to finish and they're there to make sure all of your I's are dotted and your T's are crossed.
Some common and unique roles a wedding planner might take on include:
help you weed through the masses of vendors and narrow down the best ones for your vision and budget
coordinate all logistics
wedding design
assisting in choosing color palettes and design elements
helping to manage the wedding budget
scheduling wedding meetings
vetting potential venues
planning the guest experience
coordinating entrances and exits
Every wedding is a unique experience, and planners or wedding coordinators are equipped to navigate each wedding like the individual celebration it truly is.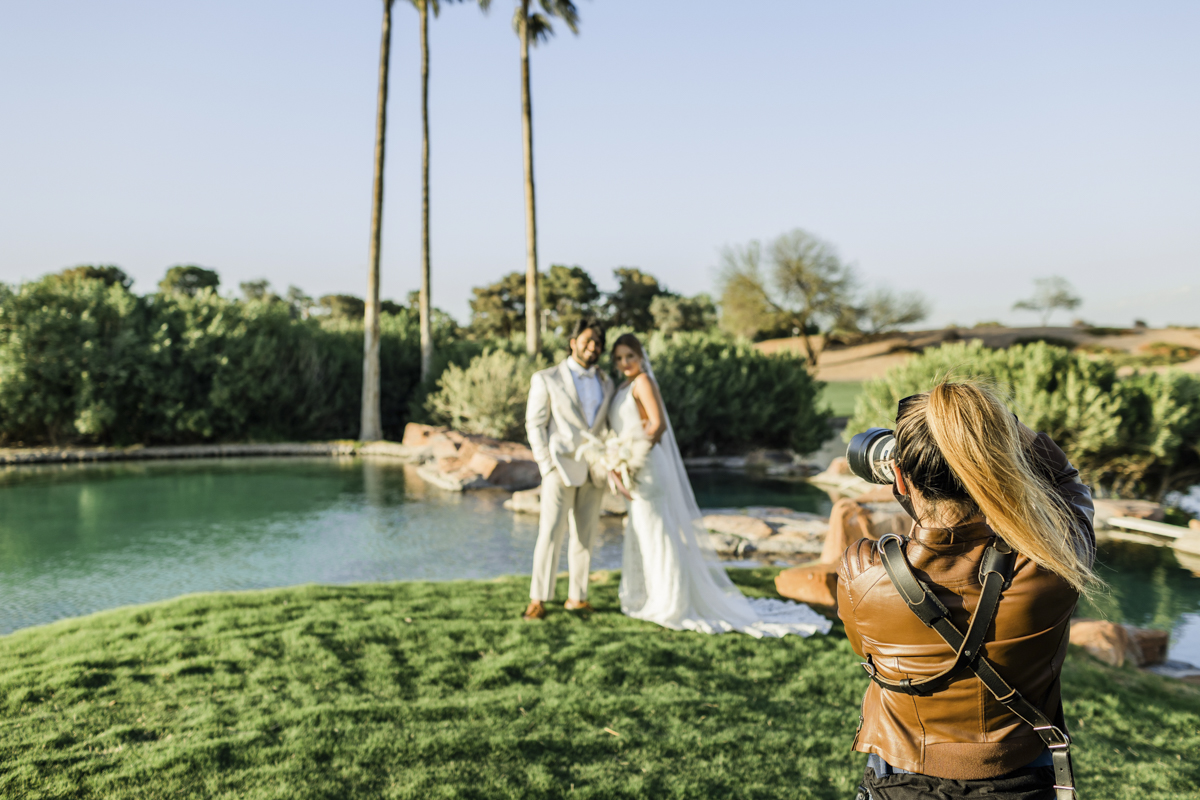 When Do You Need a Wedding Planner?
Some couples may choose a more DIY approach to their wedding, but others might really see value in the services a wedding planner provides.
The question most asked after "What does a wedding planner do?" is "When do you need a wedding planner, and when can you take it on yourself?"
After learning all a wedding planner does, one can start to see when the services would really come in handy while planning a wedding.
Couples can quickly get overwhelmed by the wedding planning process, as they learn just what goes into planning a beautiful wedding without a little professional help.
This is the most common scenario — a couple begins their wedding planning on their own, gets overwhelmed and seeks out the assistance of a wedding planner to make the rest of the process much easier.
The second most common time a couple might call on a wedding planner is if they're planning a destination wedding.
The couple has maybe visited this desired location many times, but they're still not going to know the area quite like the professionals that live there.
In these instances, couples can rely on their wedding coordinator or planner to find the best florists, caterers, venues, tailoring, photographers and other necessary services in their desired location without doing all of the legwork themselves.
Cactus Collective Weddings acts as a partial services wedding planner for micro weddings and elopements in various Las Vegas, San Diego and Black Hills locations. Couples who wish to have their ceremony with CCW get to enjoy a relaxed experience knowing that their perfect wedding is being taken care of in their dream destination.
What Is the Cost of a Wedding Planner?
After asking "what does a wedding planner do?" and "when would a couple need a wedding planner?" the next question to ask often has to do with cost.
The cost of a wedding planner can range dramatically depending on your location, the services a particular planner provides and the specific professional wedding planner services you're looking for.
A full-service certified wedding planner that plans the big day from the concept design to reception typically charges around 10% to 15% of your total wedding budget, usually with minimum fees.
However, there are also professional wedding planners who charge a fixed rate of around $5,000 to $10,000 for full service.
Luxury weddings, with over $100,000-budgets, are usually charged $10,000 or higher.
On the other end of the scale, a professional wedding planner who is only needed for a few bits and pieces for the couple might cost around $4,000.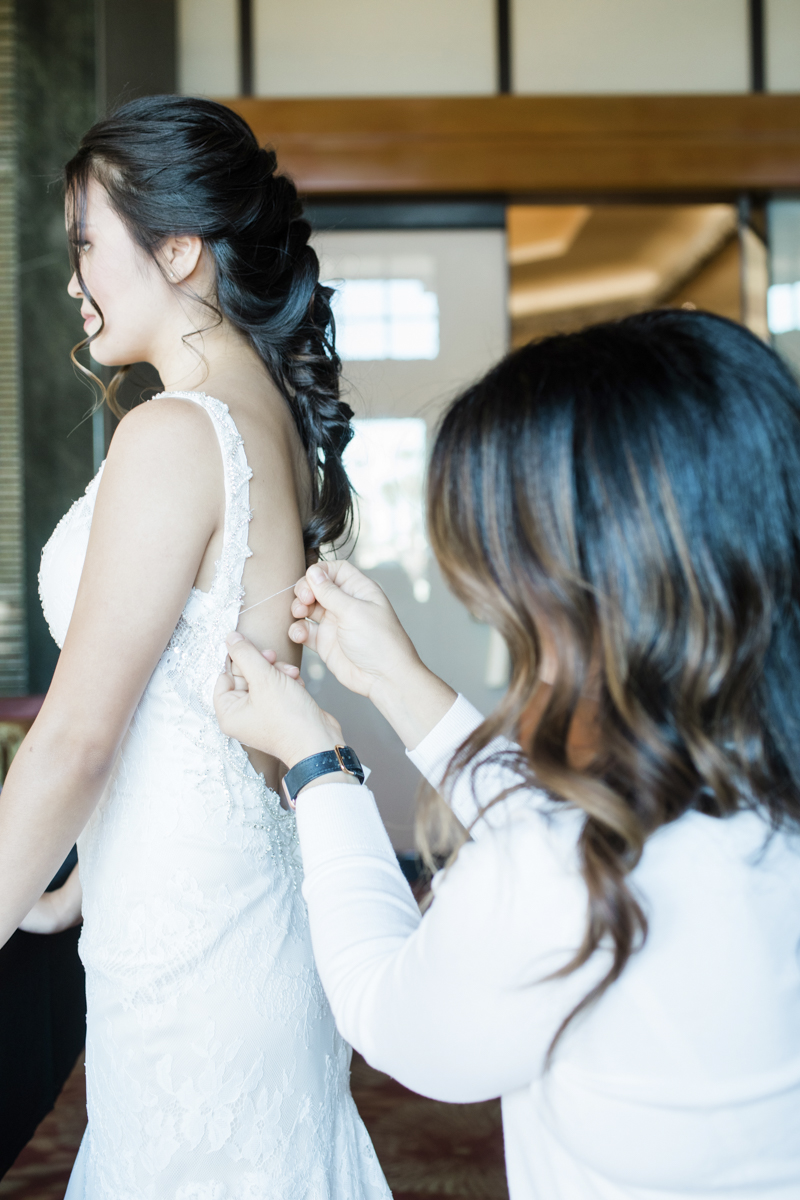 Is a Wedding Planner Worth It?
Once a couple knows what the wedding planner does, when services might be needed and what the costs look like, the last question to ask is typically "Is a wedding planner worth it?" and the answer is — it depends.
A certified wedding planner does a ton in easing the stress of wedding planning and ensuring the couple embraces the joy of the moment without getting overwhelmed.
In smaller destination weddings, the average cost of a wedding planner could cost as much or more than the wedding itself, so couples may have to think if the services are a proper fit and if the services add comparable value.
Our Cactus Collective Wedding planning services are designed to give you a full wedding ceremony experience, no matter what type of celebration you choose to have. Other optional add-ons are available, such as: mini-receptions, extra floral arrangements, live music and more!
For couples who plan to have very large weddings with bespoke elements, planning services might be just what they're looking for.
Taking care of logistics and design in the most stress-free way possible is a valuable addition to an already larger budget.
For a wedding with a budget upwards of $20–25,000, the addition of a wedding planner can make a lot of sense to ensure such a large event doesn't become overwhelming.
What does a wedding planner do?
Listen to our interview with Vanessa Naumann of Storybook Planning & Design.
In this episode of Collective Questions: a wedding show podcast, McKenzi connects with Vanessa as she shares her story as a wedding planner and provides the pros and cons of hiring a wedding planner.

McKenzi Taylor
McKenzi Taylor is America's go-to elopement and micro wedding expert, often featured in small and major media outlets, such as the New York Times. With over 15 years of wedding photography experience, it was after planning her own Las Vegas elopement in 2016 that McKenzi felt her purpose shift into elopement coordination. She started Cactus Collective Weddings soon after in 2017. Since then, she's become a WIPA board member, and has helped well over 1000 couples get hitched in style around Las Vegas, San Diego and Black Hills.