Disclosure: This post may contain affiliate links. Please see our full disclaimer to learn more.
When you host a destination wedding, you want to make sure that your guests have a memorable experience.
One of the best ways to do this is to make booking a hotel easy for them. Providing information about transportation and accommodations is crucial.
One of the easiest ways to ensure comfortable accommodations for your guests is by booking a block of hotel rooms.
Hotel blocks for weddings make planning simple for your guests and keep everyone together to maximize fun.
What Are the Benefits of Hotel Blocks for Weddings?
Booking a block of hotel rooms has a lot of benefits for both the couple and the guests.
First, booking a hotel block can save a lot of money. Most hotels offer discounts for blocked hotel rooms.
Secondly, it keeps the wedding party and guests together, so that coordinating everyone for meals, drinks and fun activities is easy.
Blocking hotel rooms also makes the wedding day go smoothly because you aren't worried about managing the logistics of the wedding party or your guests.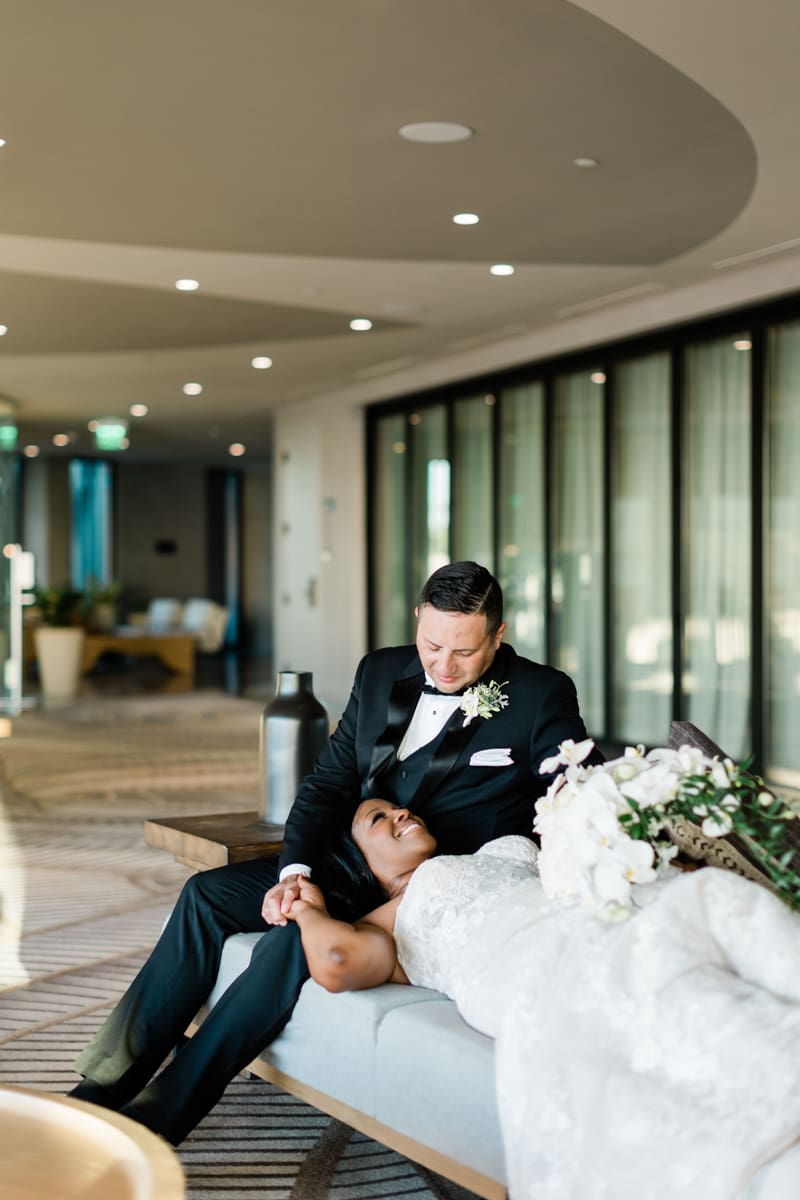 How To Book A Hotel Room Block
Booking a hotel room block is pretty straightforward. Follow these steps:
1. Identify Hotels in the Area
Research the accommodations closest to the wedding venue.
It's a good idea to ask your wedding planner or the venue itself for their recommendations.
Then do a comparison of your options, looking at both cost and amenities.
Narrow it down to a few options you love.
2. Determine How Many Rooms You Need
Look at your guest list and count how many people are coming in from out of town.
Keep in mind some of your guests may want to find their own accommodations, so a good rule of thumb is to book half the number with a buffer.
For example, if you are planning on having 12 guests, you'll want to book around 8 to 10 rooms.
If you want an accurate count, you can also directly ask your guests if they'd like to participate in a hotel room block. Once you have confirmation, you can then book.
3. Identify How Many Blocks You Need
Hotels offer a specific number of rooms in each block.
Some hotels may offer blocks of 5 rooms while others offer blocks of 25. Understanding block counts can also help you narrow down your hotel choice.
If you only need a block of 10 guests and the hotel only offers blocks of 25, then you may want to choose different accommodations.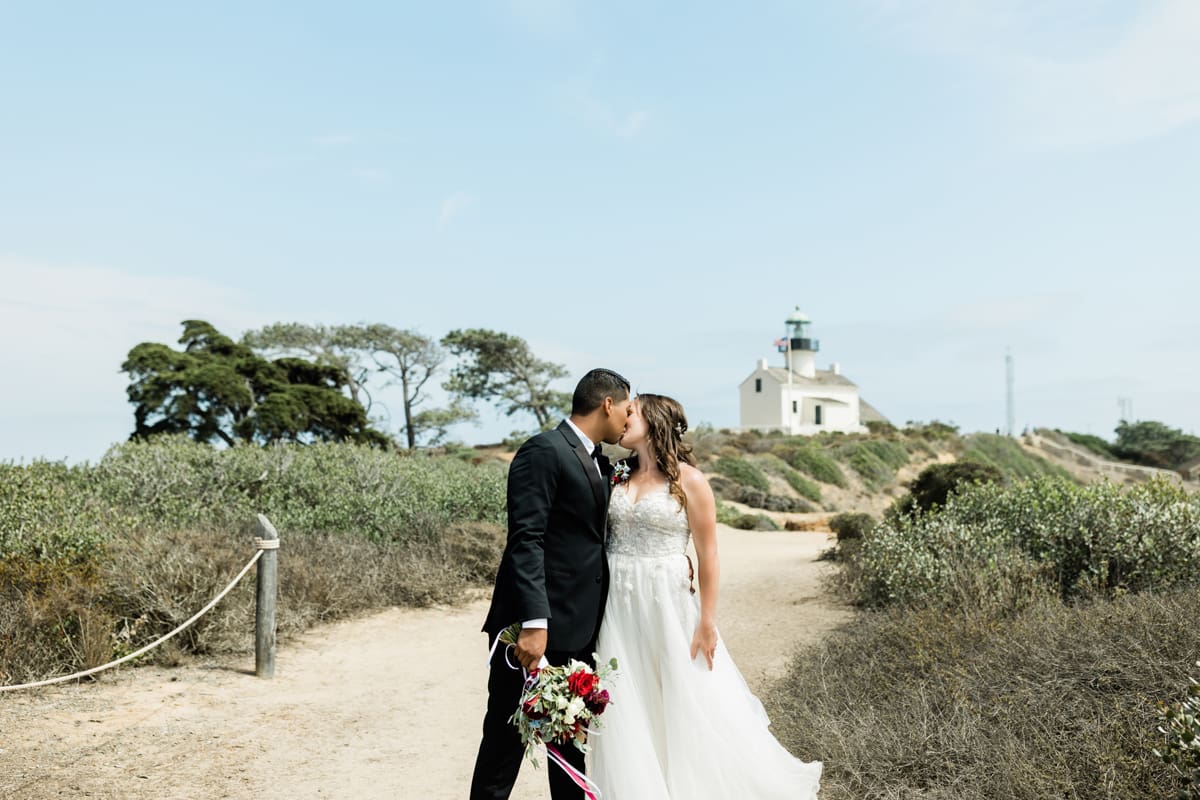 4. Compare Prices
Get price quotes from each of the hotels you're evaluating.
Then compare these quotes. Keep in mind you can negotiate a hotel room block contract.
Many hotels will also price match if you provide a competitor's quote.
5. Ask About Special Accommodations
Hotel blocks for weddings often come with special perks.
When you're comparing hotels, make sure to ask your contact if they have any "special concessions based on the pickup."
This is the formal way to ask if the block comes with any perks. Perks can include things like rose petal welcomes, breakfast and discounts on hotel services like spa packages.
6. Review the Details of the Hotel Block Contract
Hotel blocks are offered at a discount. However, blocking rooms that end up not being used could cost the hotel money, so, they offer hotel blocks as a contract.
If you're not able to fill your rooms, you'll be responsible for the cost of those rooms if you don't cancel in time.
Make sure that you read your hotel room block contract very closely to ensure that you understand the contract terms and conditions very well.
7. Reserve the Room Block
Once you've chosen your hotel, reserve the hotel room block.
At this time, you will also want to reserve the room(s) that you and your partner need. Your room(s) will be the anchor of the room block.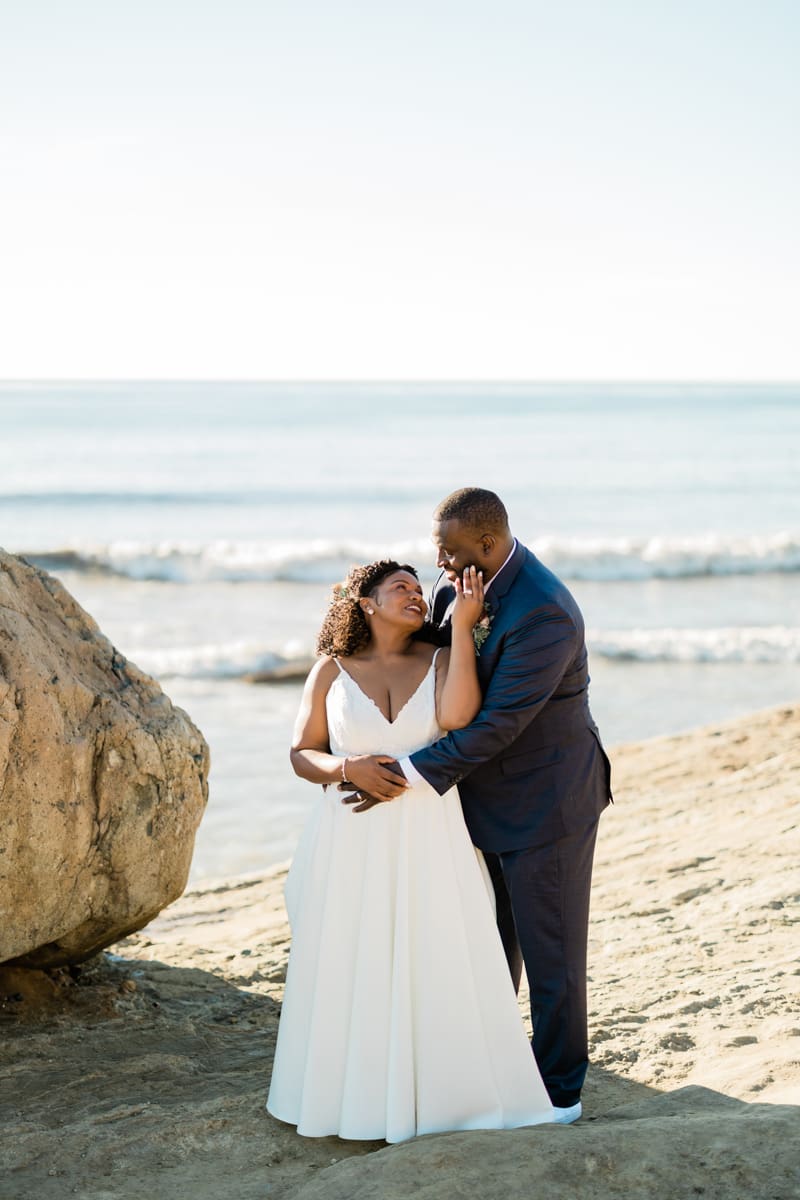 How to Let Everyone Know About Your Room Block
The best way to let everyone know about hotel blocks for weddings is in the invitations. Here's an example of how to word the information:
"For your convenience, we have secured a block of rooms at (Hotel Name). You can reserve your room at (phone number) or book online (link to hotel block). Please reference (Name) and be sure to book by (date) to receive the (discount)."
You can also include other details like the directions, amenities and why you chose the hotel.
Securing accommodations for your wedding party and guests is easy with hotel room blocks. Hotel blocks for weddings offer discounts, keep everyone together and make logistics easy on the day of the ceremony.
The team at Cactus Collective Weddings is here to help. We've already done all the research for you. Check out some of the hotels we recommend below for our destinations.
RELATED READS:

McKenzi Taylor
McKenzi Taylor is America's go-to elopement and micro wedding expert, often featured in small and major media outlets, such as the New York Times. With over 15 years of wedding photography experience, it was after planning her own Las Vegas elopement in 2016 that McKenzi felt her purpose shift into elopement coordination. She started Cactus Collective Weddings soon after in 2017. Since then, she's become a WIPA board member, and has helped well over 1000 couples get hitched in style around Las Vegas, San Diego and Black Hills.