Disclosure: This post may contain affiliate links. Please see our full disclaimer to learn more.
You don't have to have a supersized budget to throw a minimalist style wedding.
In fact, a lot of the principles that inform the minimalist lifestyle can also come in handy when getting this simple and elegant style right, which will in turn make things easier on your budget.
Keep reading for ways to execute a low stress and budget friendly minimalist wedding ceremony.
We'll cover minimalist wedding budget tips for making an affordable venue fit the style, prioritizing the most important elements of the wedding and finding ways to save on décor, flowers and other details.
Part of the initial appeal of a minimalist wedding might be the fact that you're looking for something less expensive.
Besides the artistic properties of minimalist design catching your eye, you may also hear the word "minimal" and think, "Great! I can get a cool look without breaking the bank."
With our tips, both can be true.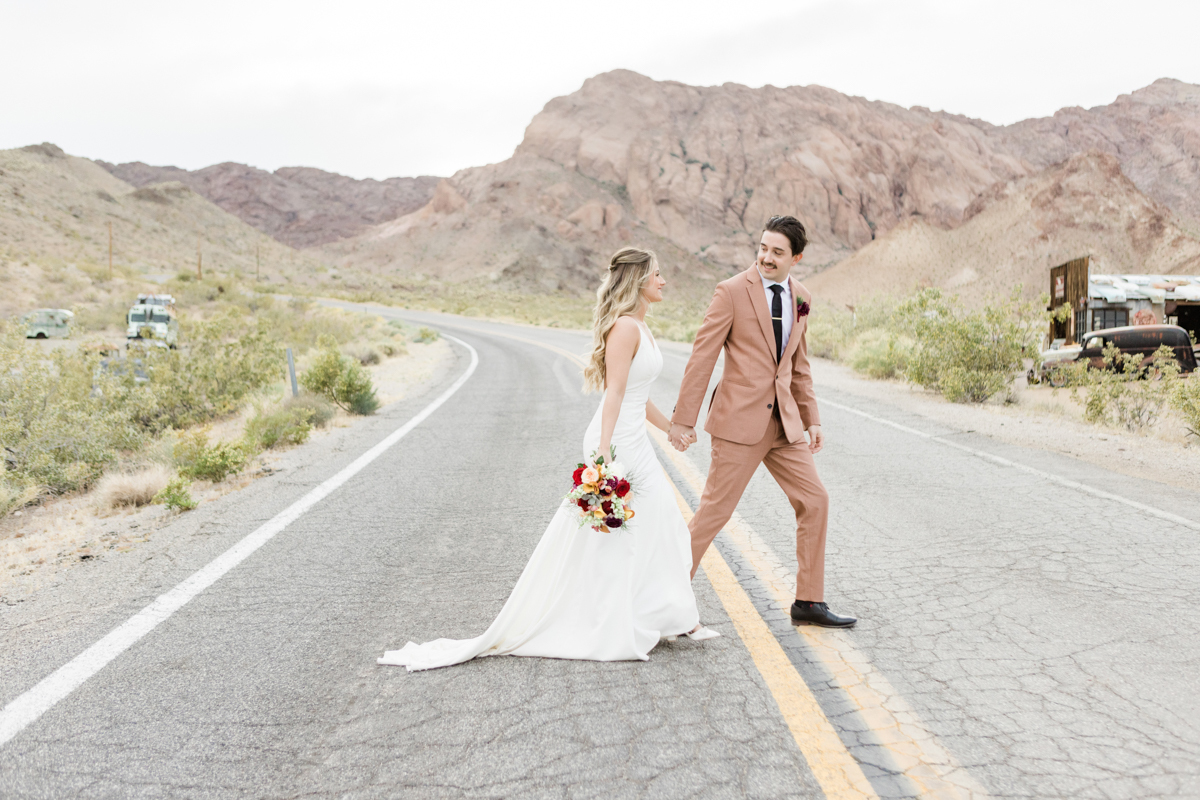 What Is Minimalism?
By definition minimalist art is art in which any kind of personal expression is kept to a minimum, in order to give the work a completely literal presence.
The resulting work is characterized by extreme simplicity of form and a deliberate lack of expressive content.
From a lifestyle standpoint it could be described as an approach that pushes back against over consumerism. Intentionally living with fewer possessions — focusing only on the ones you need.
This can manifest in going full Marie Kondo, cleaning out everything in your life that doesn't bring you joy. Getting rid of the clutter and keeping the essentials.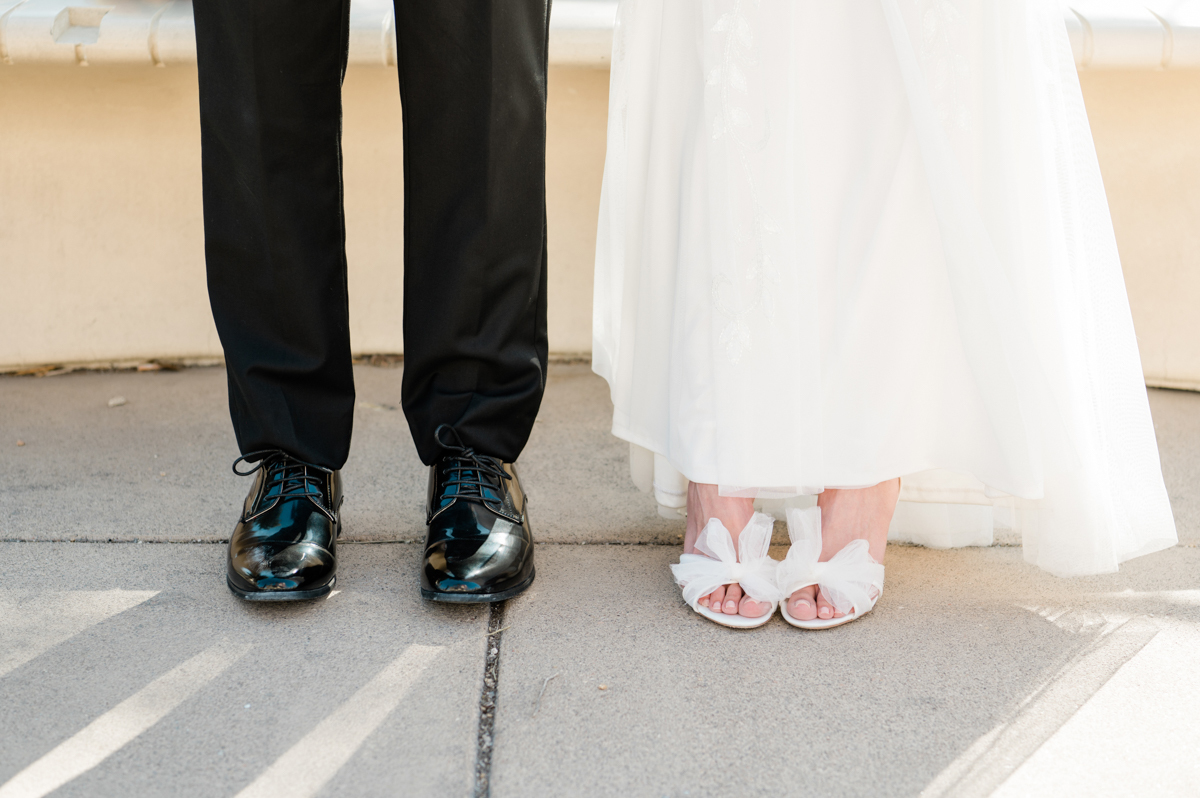 How to Execute It
Look for a wedding venue that describes itself as a blank canvas, and then do more to leave it as a blank canvas than to go nuts decorating it.
Decorating an empty storeroom or warehouse with a few hard-edged pops of color will add vibrancy to your setting without being overtly representational or obtrusive.
Simple geometric forms don't make your space bland. They add a sense of rhythm and repetition that creates fluidity to your setting and sets up nicely for taking photos. 
Pick up some bolts of a solid color fabric, or large rolls of bulletin board paper, and try folding them over ceiling rafters or draping them from the walls to add some minimalist stripes.
Or go for the John McCracken Planks look by slapping a can of high-gloss paint on a smooth slab of wood and leaning it against the wall.
You may have seen his name in the news recently when that reflective monolith mysteriously appeared in the Utah desert.
Maybe try a bright spot light aimed at a solid colored wall to create something like Dan Flavin's art installation Untitled or his Pink Out of a Corner.
Any of these could give you the minimalism design you are looking for on your wedding day.
Or it could be a natural setting. Instead of a busy park with trees, and gushing rivers and wildlife roaming the area, go for a place like the Eldorado Dry Lake Bed in Boulder City, Nevada.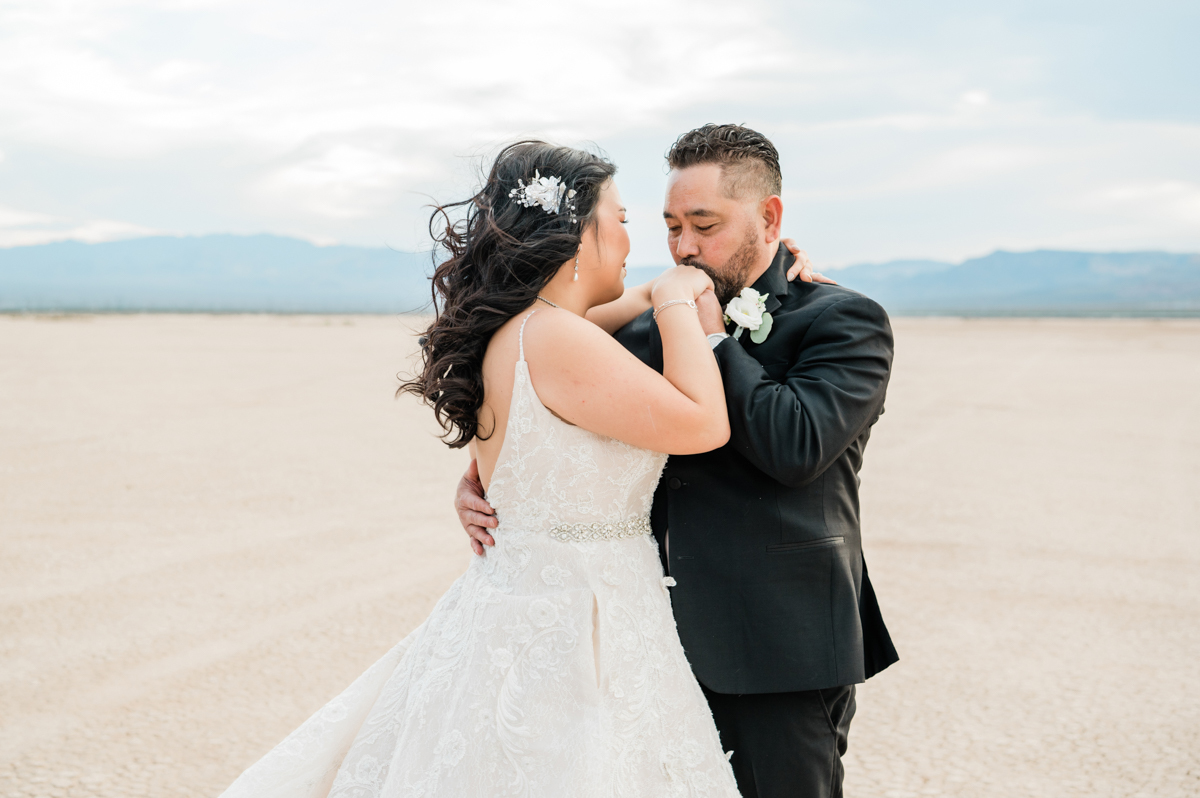 The stark emptiness of the expansive outdoor venue offered by Cactus Collective Weddings is in and of itself beautiful and doesn't need to be teaming with distracting elements.
Adding yourselves and a floral arrangement is enough.
Think about the most important elements of a wedding. You need a couple, an officiant, photography and maybe a witness and that's about it.
So a micro wedding or elopement is already well on its way to being a minimalist wedding, but you may want to bring in a couple other elements that mean something to the two of you which will make it special and memorable.
Set your focus on importance, instead of conquering every last detail.
Bring in a handful of representative details that allow you to focus on the most important element each other.
With this in mind, you may not even need to spend any money on decorations at all. You already have lots of items in your life that are important to you or represent your life with your soon-to-be-spouse. Bring those things along to decorate your minimalist wedding venue.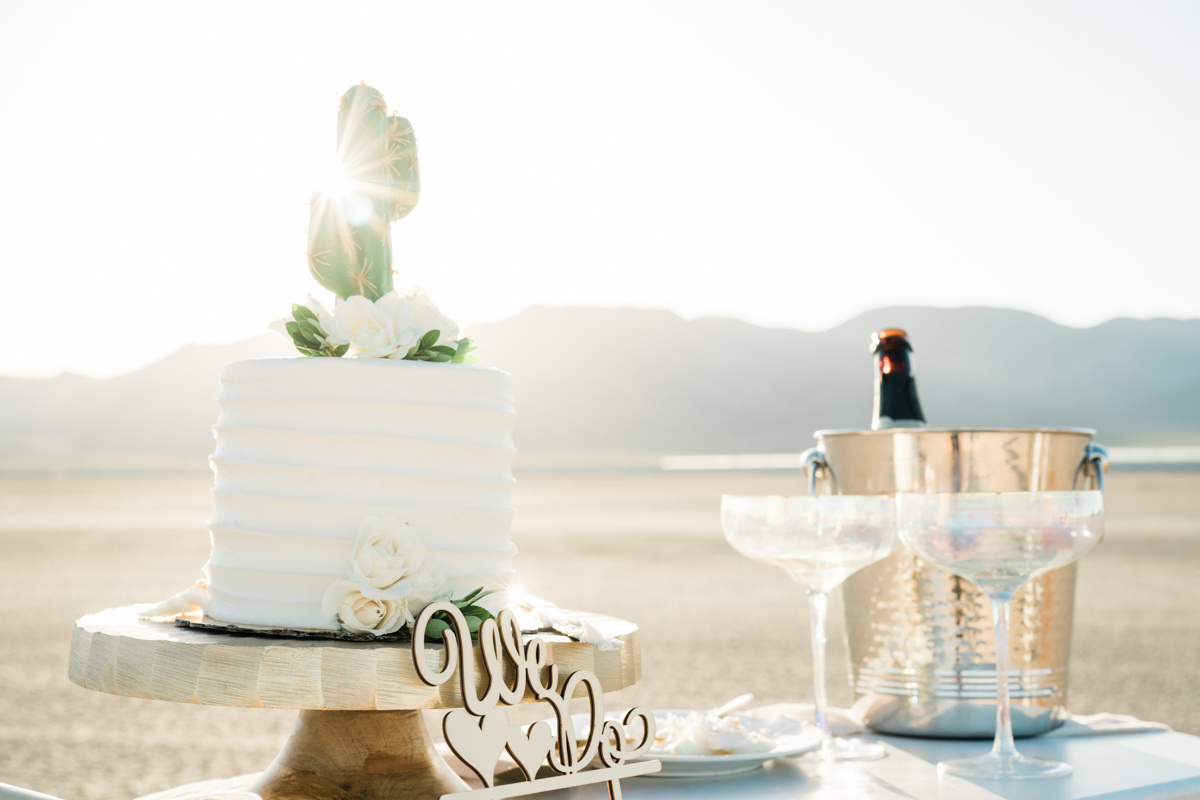 Your minimalist wedding can be a combination of artistic elements and lifestyle choices. There are lots of reasons to choose this style of wedding and you shouldn't have to spend a lot of money to pull it off.
We've given you several ways to stretch your wedding budget and still celebrate your special day in style. Just remember, less is more!

McKenzi Taylor
McKenzi Taylor is America's go-to elopement and micro wedding expert, often featured in small and major media outlets, such as the New York Times. With over 15 years of wedding photography experience, it was after planning her own Las Vegas elopement in 2016 that McKenzi felt her purpose shift into elopement coordination. She started Cactus Collective Weddings soon after in 2017. Since then, she's become a WIPA board member, and has helped well over 1000 couples get hitched in style around Las Vegas, San Diego and Black Hills.