Disclosure: This post may contain affiliate links. Please see our full disclaimer to learn more.
There are many ways to get married in the US.
You can have a big traditional wedding with all the fanfare or a small civil ceremony.
Or, if you're looking for a way to break from the traditional wedding, a civil ceremony is a solid alternative option.
Civil ceremonies have all the benefits of a traditional wedding, without the burden of traditions you don't share.
Here is everything you need to know about civil ceremonies.
What Is A Civil Ceremony?
Simply put, a civil ceremony is a nonreligious marriage ceremony that's legally binding.
The marriage is performed and recognized by a government-appointed official with the authority to legally marry a couple.
Once the civil ceremony has been performed, it will be recognized in all 50 states as a legal marriage.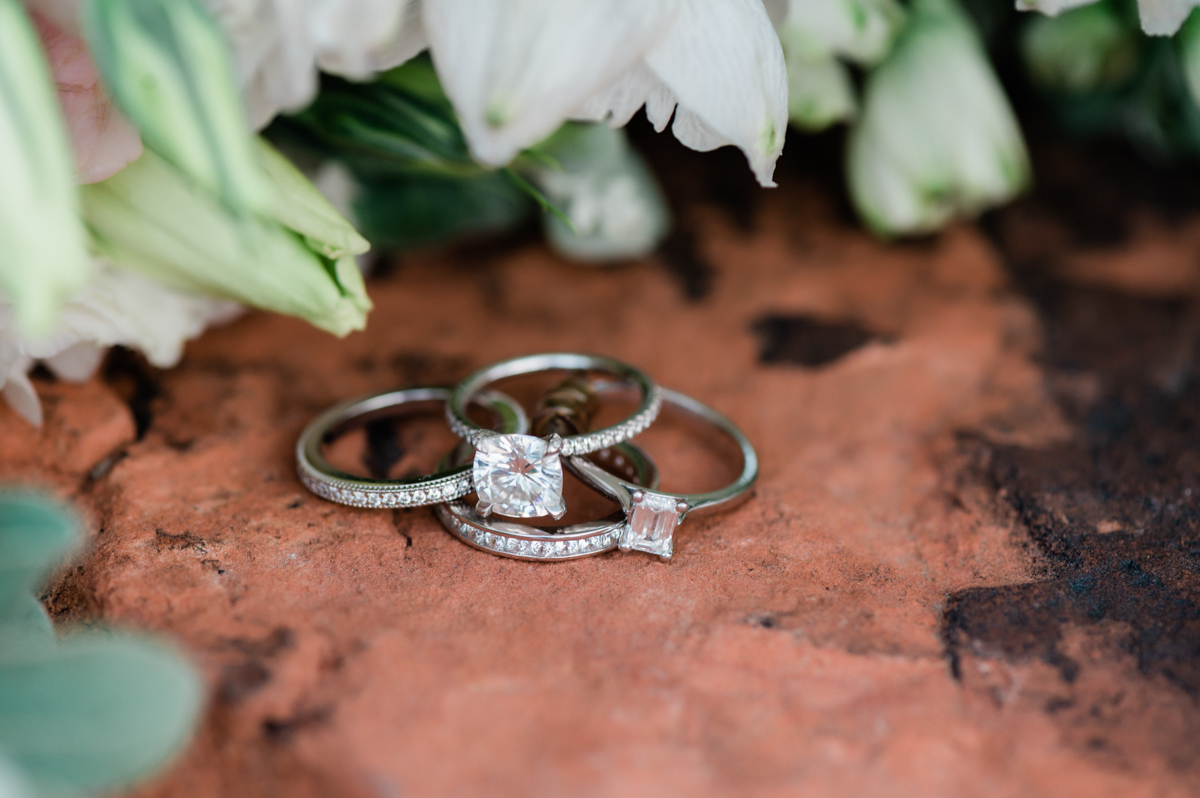 What Is The Difference Between A Civil Ceremony And A Wedding?
The difference between a civil ceremony and a wedding is that a wedding is not legally official.
Weddings are spiritually and emotionally binding. Civil ceremonies are legally binding.
A civil ceremony can be a wedding but a wedding is not a civil ceremony. Types of civil ceremonies include:
Religious and interfaith ceremonies
Humanist ceremonies
Non-denominational ceremonies
Destination ceremonies
Non-gendered/LGBTQIA+ ceremonies
As you can see, civil ceremonies are inclusive of all types of weddings.
What Do You Need To Get Married In A Civil Ceremony
Civil marriages are essentially legally binding contracts that are filed with the government.
In order to have a civil marriage, you need to obtain a marriage license.
You'll need to apply with the county that you live in or are getting married in to get a license. However, many counties offer marriage license applications online.
Every county has different requirements but, in general, you have to first prove:
You are both of legal consenting age
You are both of sound mind
You are not related
Neither of you is married to anyone else
You'll both also have to provide some documentation to obtain your marriage license including:
A government-issued photographic ID like a state ID, driver's license or US passport
Your birth certificate
Your social security number
Divorce decree if you were previously married and divorced
Death decree if you are a surviving spouse
Some counties like Clark County in Nevada make it fast and simple to obtain your marriage license, while other counties, such as Ware County in Georgia, make it more difficult.
If you are planning a destination ceremony, it's good to check both your home county and your destination county.
That way you can determine where it's easier and more affordable to get your license.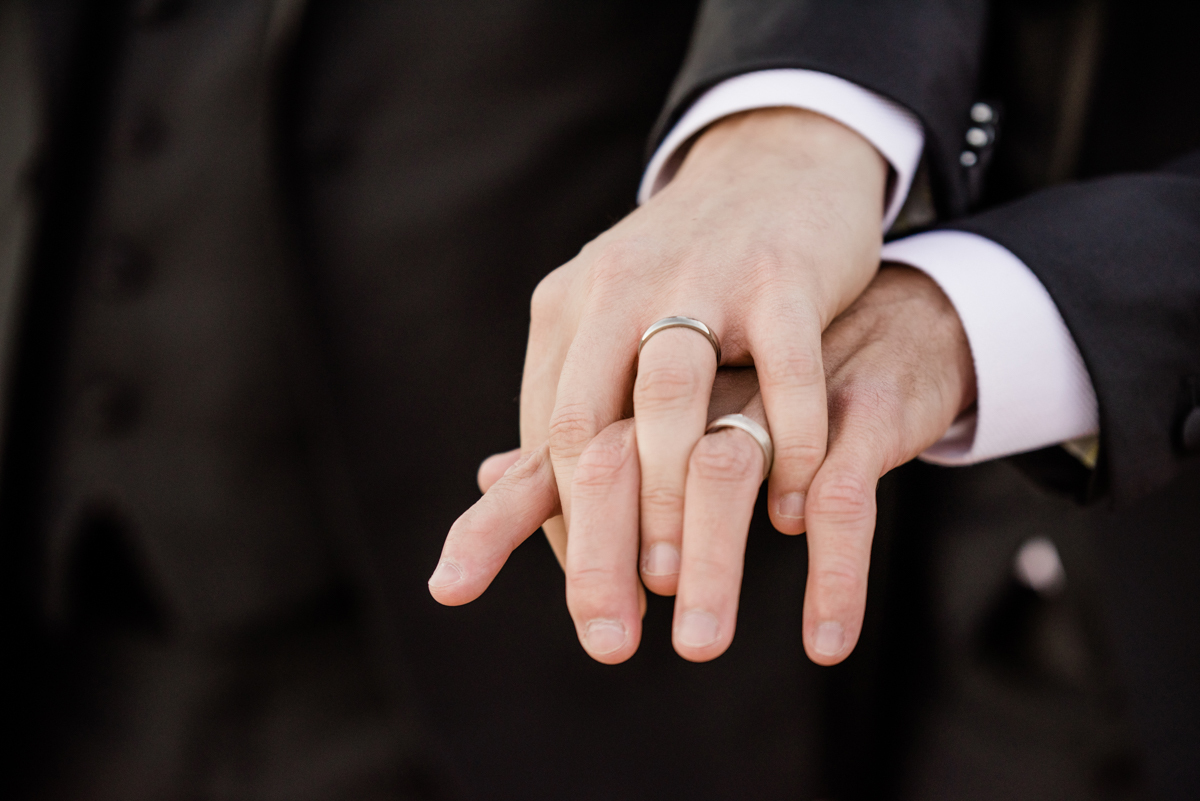 Planning A Civil Wedding Ceremony
Once you get all the legal paperwork out of the way, it's really fun to plan a civil wedding ceremony.
You aren't confined to any specific format or practice. You can do what makes the most sense for you as a couple.
You can have traditional elements like flowers, calligraphy invitations and formal reception.
You can also have completely non-traditional elements that best reflect you as a couple, like having cookies and cocktails instead of a wedding cake and champagne or writing your vows rather than reciting traditional ones.
We've helped plan some really fun civil ceremonies that define the couple. Check out our Instagram to see these out-of-the-box ideas and get inspired for your civil ceremony.
Civil marriage is not just an option for nontraditional couples; it's necessary to have your marriage recognized by the government and ensures you and your partner will be able to access all the benefits of marriage.
However, you don't have to exchange vows at the courthouse. You can still have the wedding ceremony that matches your vibe as a couple.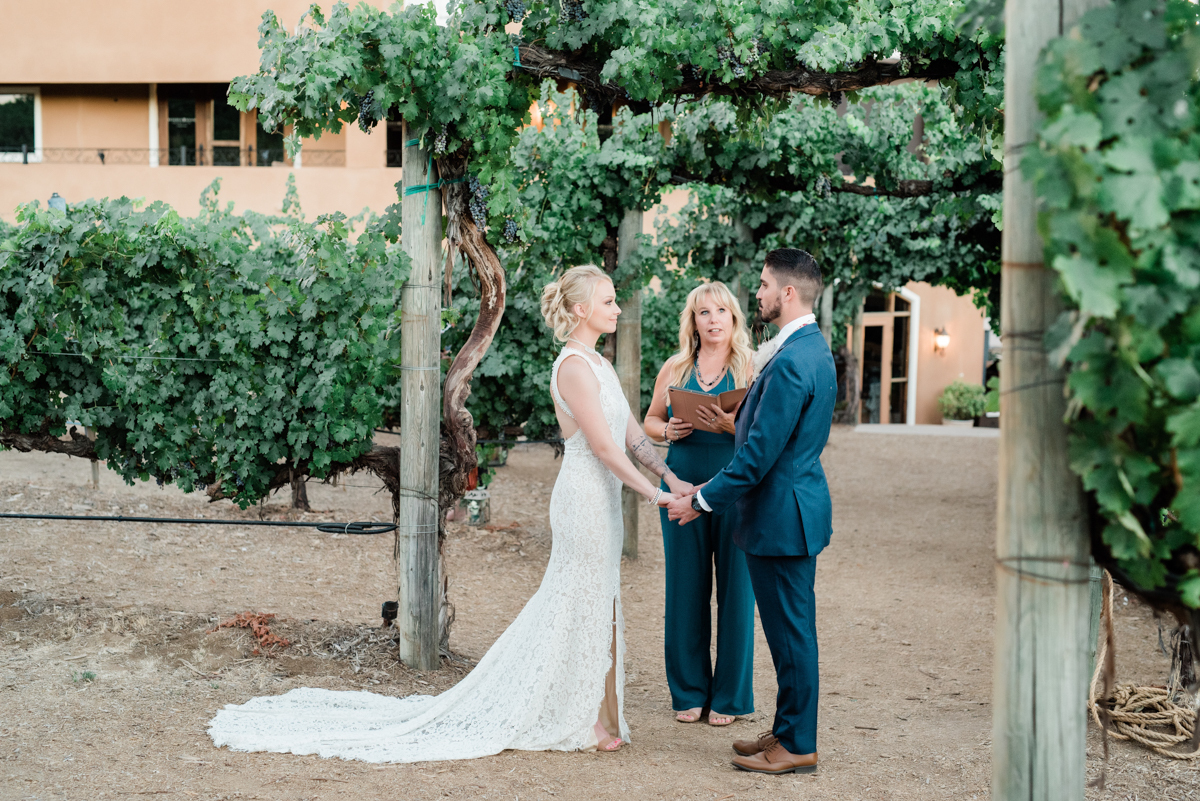 We can help. Cactus Collective Weddings specializes in non-traditional, destination civil ceremonies and micro weddings.
We'll help you plan everything. That way you and your partner can focus on your loving commitment rather than the distractions of coordinating the event.
Check out some of our packages then contact us to get started!

McKenzi Taylor
McKenzi Taylor is America's go-to elopement and micro wedding expert, often featured in small and major media outlets, such as the New York Times. With over 15 years of wedding photography experience, it was after planning her own Las Vegas elopement in 2016 that McKenzi felt her purpose shift into elopement coordination. She started Cactus Collective Weddings soon after in 2017. Since then, she's become a WIPA board member, and has helped well over 1000 couples get hitched in style around Las Vegas, San Diego and Black Hills.