Disclosure: This post may contain affiliate links. Please see our full disclaimer to learn more.
Wedding coordinators perform a very important job ensuring the wedding day is stress-free. But a lot of people ask, "What does a day-of coordinator do?"
Simply put, they're in charge of making sure the wedding day goes by without a hitch. Wedding planning and weddings in general can involve a lot of moving parts, so the wedding coordinator steps in to ensure that the couple's focus on that big day is on the love, the uniqueness and the joy they're sharing in their union.
What Is the Difference Between a Day-Of Wedding Coordinator and a Wedding Planner?
A common misconception is that a day-of coordinator is the same as a wedding planner, but these are two very different roles.
The day-of wedding coordinator will oversee the wedding ceremony, ensuring the day is worry-free, flawless and a picture of wedding day perfection, but they're not actually the ones planning a wedding. Couples plan the wedding and then leave their wedding plans in the hands of their coordinator the day of.
A wedding planner provides a more encompassing service. Going through venues, planning a reception, providing inspo for invitations — taking charge of planning your wedding overall is the role of a wedding planner.
While a wedding coordinator will be beside the couple on the day of the wedding, the wedding planner will be assisting throughout the process.
For couples who generally know what they'd like out of their wedding, those who are keeping it intimate and simple, or those who don't have the budget for a full-service wedding planner, a wedding coordinator is an ideal option.
The day-of wedding coordinator takes the stress out of making sure the wedding day festivities go according to plan — but their services are more affordable and allow couples to take charge of the general planning themselves.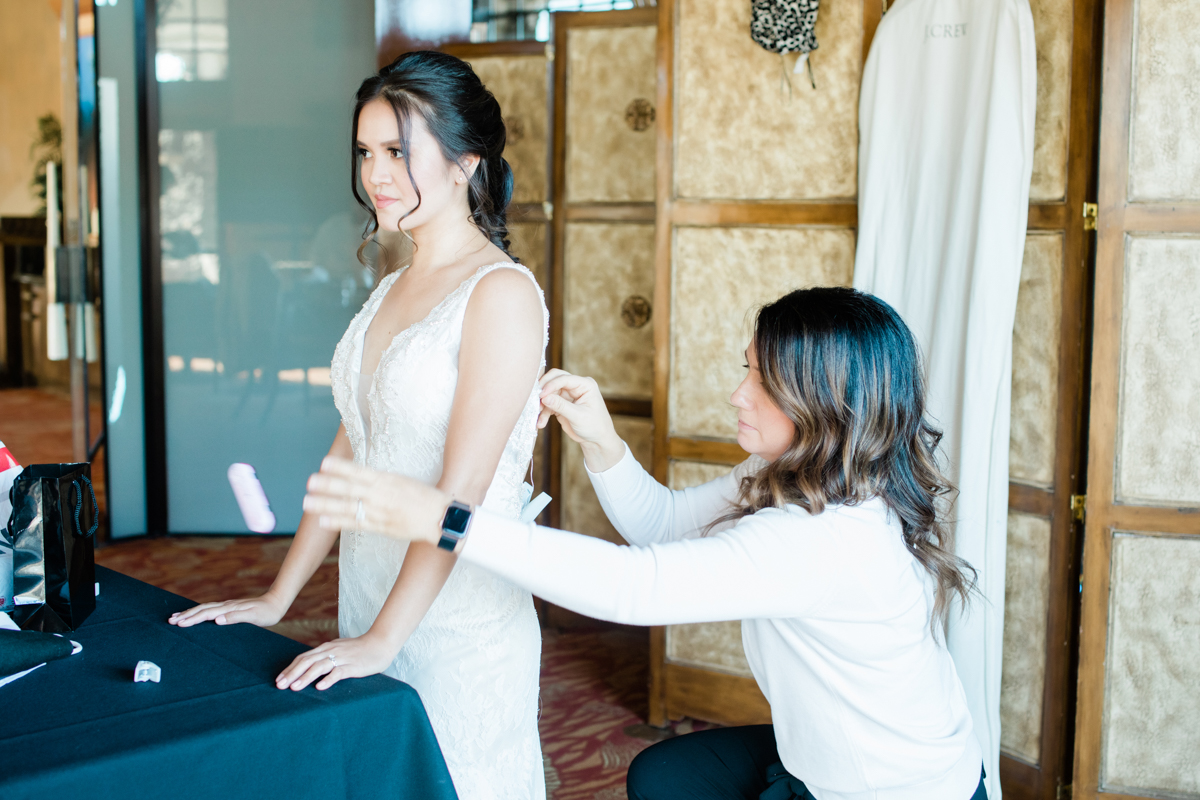 The Cost of a Wedding Day Coordinator vs. a Wedding Planner
The costs associated with wedding planners and wedding coordinators can vary widely. For large wedding celebrations in big metropolitan areas, you can expect to pay quite a bit more for either service. If you're enjoying a smaller micro-wedding or intimate celebration, you're probably going to be looking at much less.
The cost of a full-service wedding planner will depend on the service package chosen and the experience or expertise of their chosen professional.
On average, wedding planner services will add about $4,000 to a couple's wedding budget. For higher-end wedding planners with more inclusive packages, this can go up to $10,000 or higher. Experts often recommend setting aside about 15% of your overall wedding budget if you plan to enlist the services of a wedding planner.
While wedding coordinators are far less expensive when compared to wedding planners, their services will dip into your wedding budget. The cost of a day-of wedding coordinator, on average, is around $800.
However, should you choose a weekend-of coordinator or month-of coordinator, you can expect this number to multiply quite quickly. For couples who are trying to keep their weddings small, intimate and budget-friendly, the $800 average cost can make quite a sizable dent in the wedding budget.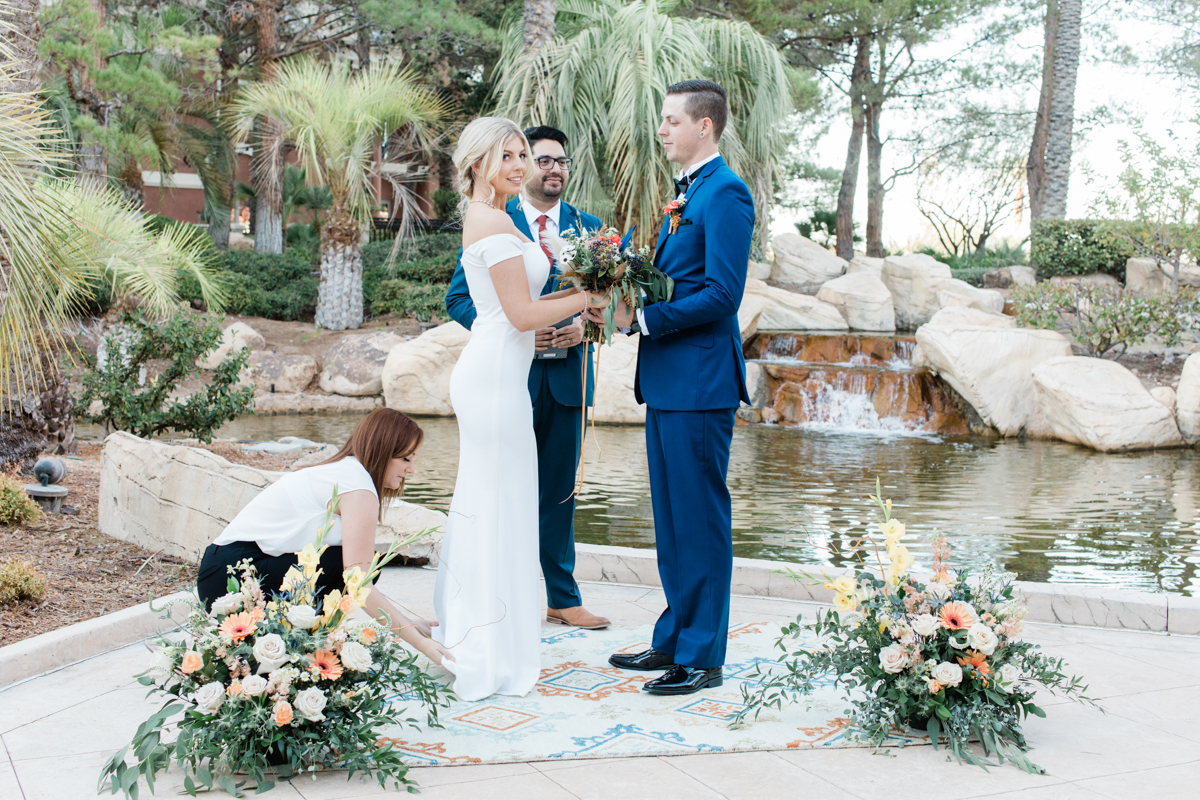 Are Day-Of Coordinator Services Worth It?
Now that we've answered the question "What does a day-of coordinator do?", the next question is usually, "Are day-of coordinator services worth it?" The answer to this is… it depends.
Day-of coordinator services are important and they ensure the couple is able to have a worry-free experience on the day of their wedding, but in smaller budget weddings this might mean going without other wants or needs.
While day-of coordinator services may be worth it for couples with larger budgets, those with smaller budgets will need to determine if the services are worth the budget sacrifice.
If a couple is keeping things very simple, as in the case of an intimate outdoor elopement with minimal bells and whistles, the services of a day-of coordinator might not be worth the cost.
If you're planning a micro-wedding, however, with a few guests, champagne and coordinating with local vendors, the benefit may outweigh any budget sacrifice you have to make.
Our Cactus Collective Weddings packages include partial wedding planning and coordinator services, so there's no dip into your already set wedding budget.
This allows us at CCW to keep weddings stress-free for our couples. You get to choose the package that best suits your dream wedding vision, and you won't be caught off guard by surprise coordination fees or left with memories of a hectic day where you found it difficult to sit back and enjoy.
Your wedding day should be one of your favorite days, not a day you spend stressed out. Let's chat to discuss your wedding day coordination in more depth.

McKenzi Taylor
McKenzi Taylor is America's go-to elopement and micro wedding expert, often featured in small and major media outlets, such as the New York Times. With over 15 years of wedding photography experience, it was after planning her own Las Vegas elopement in 2016 that McKenzi felt her purpose shift into elopement coordination. She started Cactus Collective Weddings soon after in 2017. Since then, she's become a WIPA board member, and has helped well over 1000 couples get hitched in style around Las Vegas, San Diego and Black Hills.