Disclosure: This post may contain affiliate links. Please see our full disclaimer to learn more.
As a Las Vegas-based wedding provider, we've seen our fair share of quick marriages.
If you're thinking about "racing to the altar," you don't have to settle for a boring, dry courthouse wedding.
In Las Vegas, you can get married legally and quickly, and you can still have your dream ceremony as part of your elopement. It just takes a little bit of planning.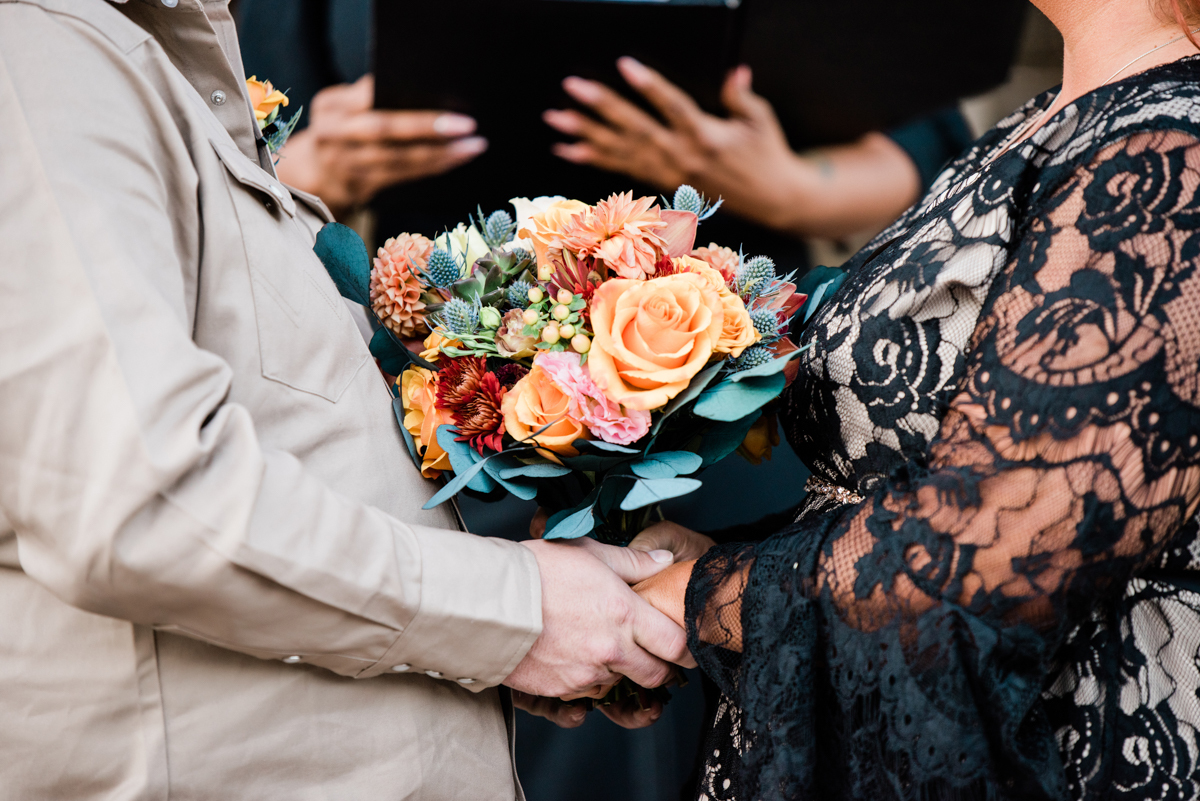 What Do You Need to Get Married in the US
In the US, marriage is treated as a legal contract. Thus, there are some requirements to make your marriage official.
First, depending on the state, you'll have to prove you are of sound mind and the age of consent and that you're not related nor married to someone else.
Next, you'll need to apply for a marriage license. You'll both need to provide:
● Driver's license, passport or other government-issued photographic ID
● Birth certificate
● Social security numbers
● Divorce/death decree, if previously married
If you're really looking to get hitched in a hurry, Las Vegas is the best place to do it.
How did Las Vegas become the wedding capital of the world? Las Vegas is located in Clark County. Clark County has the least restrictive marriage laws in the country. This means less time and paperwork, making it easier and faster to get married in Las Vegas than anywhere else in the United States.
Here's a quick guide from Clark County that outlines the requirements and costs to obtain a marriage license.
You can even apply online for your marriage license. It's that easy.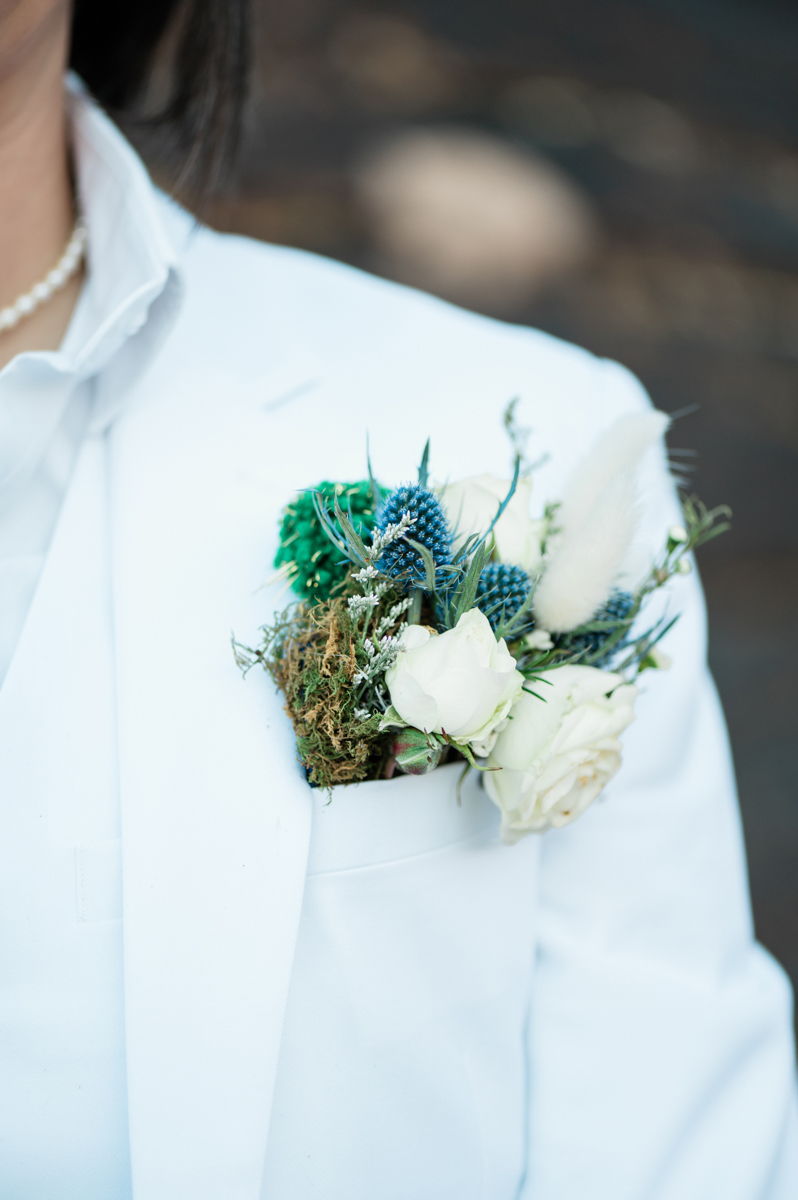 Planning Your Fast Las Vegas Wedding
When it comes to planning your Las Vegas wedding in a hurry, it's a good idea to start with an idea of what you want.
If you're a more traditional couple, then think about what elements of a traditional wedding you'd love to have at your ceremony.
If you're more alternative, then think about what would make your ceremony feel cool and customized to your style.
Here's some inspo for fun wedding venues in Las Vegas to help jumpstart your imagination.
You will also want to think about what vendors to hire and where to find them.
If you're looking to have your ceremony outdoors, Vegas has some of the most beautiful locales.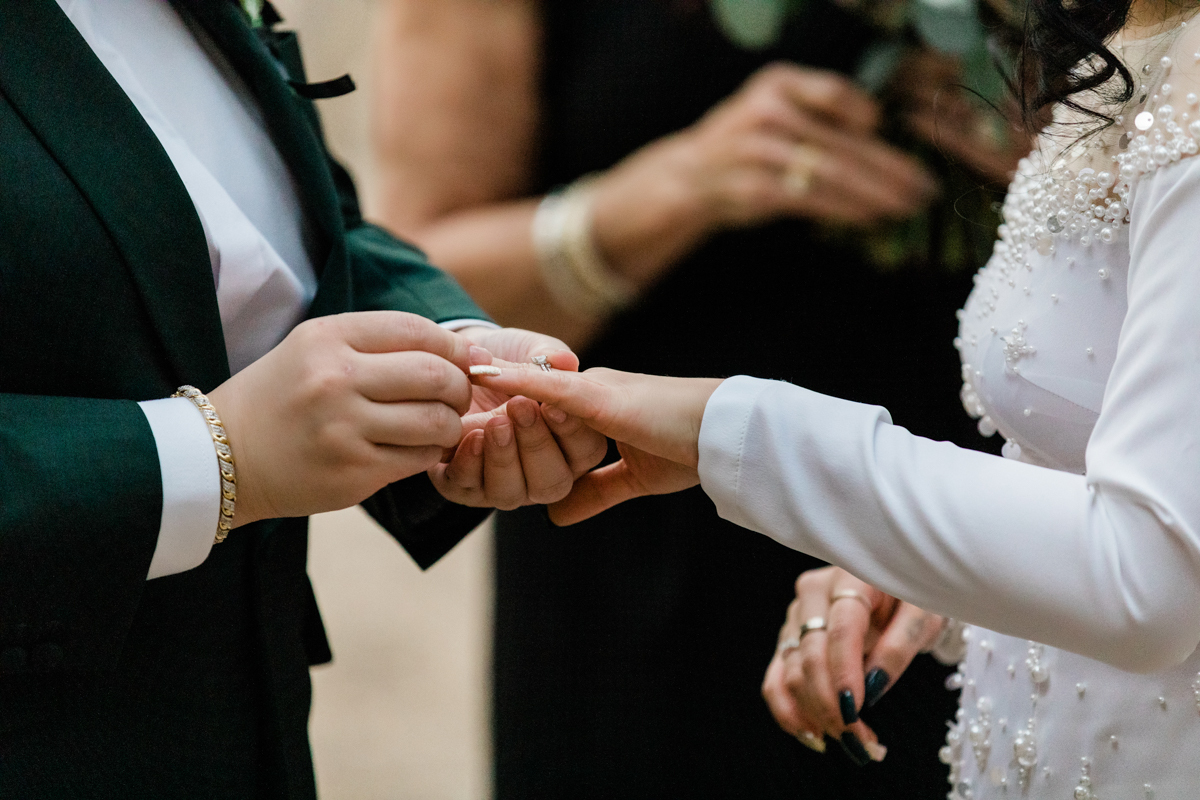 Recruit Some Backup
Fast weddings are still real weddings.
You don't have to plan everything alone.
Instead, consider hiring a wedding planner that specializes in micro weddings and elopements. Wedding planners can help you find a venue, hire a photographer, order flowers and so much more.
Working with a Las Vegas-based wedding planner also makes coordinating and booking easier.
Wedding planners have all the connections and can help secure the vendors you need for your wedding.
Many Vegas planners offer packages as well, which will help you streamline your choices. This way you can still have your dream fast ceremony, without the pressure of making everything happen in a short timeframe.
Don't Skip the Honeymoon
Many couples forgo a honeymoon when they're in a hurry to get married.
But Vegas is not just a premiere wedding destination — it's also a popular honeymoon destination.
Between the casinos, the gorgeous landscapes and the amazing once-in-a-lifetime experiences, you can get married and have a honeymoon in the same weekend.
Working with a wedding planner can help with your honeymoon as well. They have insider information on all the best resorts, activities and events in Las Vegas that can make your honeymoon a memorable experience.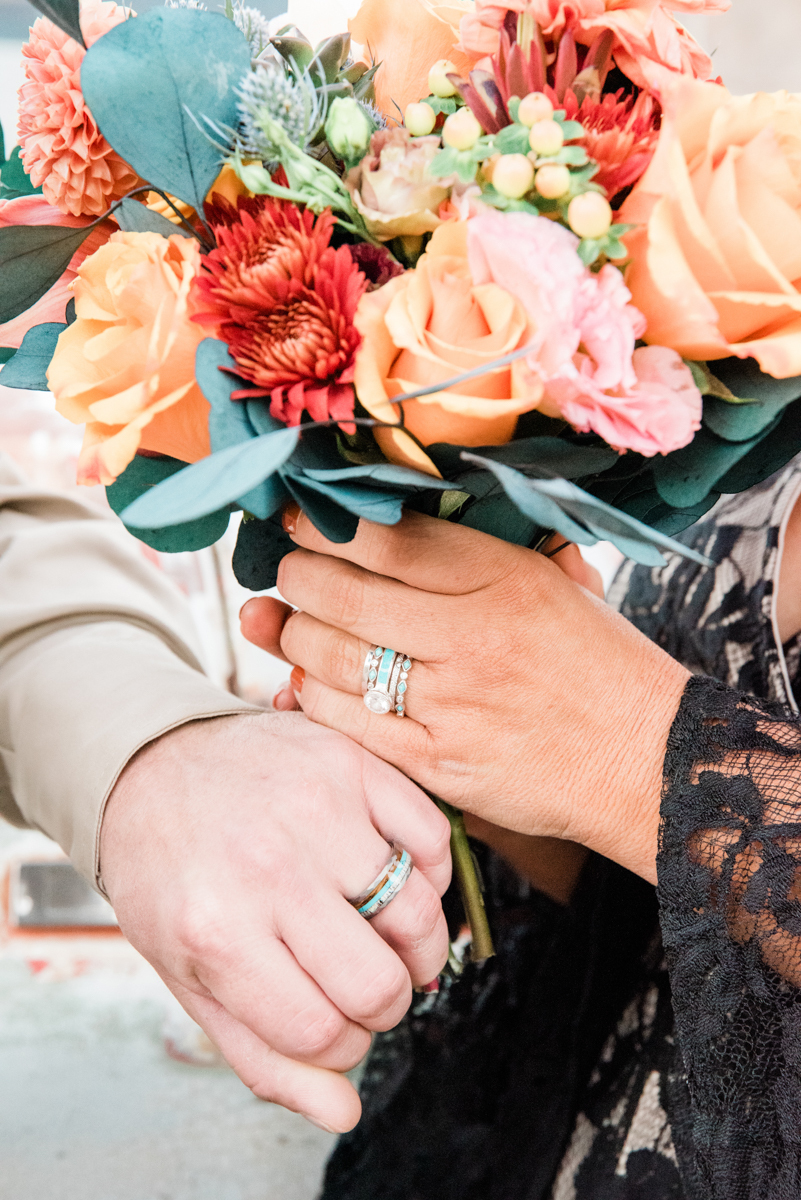 If you're looking to get married quickly, you don't have to settle for a courthouse wedding.
Consider heading to Vegas instead. You can marry faster, have a ceremony that truly reflects you as a couple and fit in a honeymoon.
The best part is that all of this is very affordable!
At Cactus Collective, we've helped many couples get married quickly and captured all of the most meaningful moments in the process. We'd love to help you plan yours! Reach out below.

McKenzi Taylor
McKenzi Taylor is America's go-to elopement and micro wedding expert, often featured in small and major media outlets, such as the New York Times. With over 15 years of wedding photography experience, it was after planning her own Las Vegas elopement in 2016 that McKenzi felt her purpose shift into elopement coordination. She started Cactus Collective Weddings soon after in 2017. Since then, she's become a WIPA board member, and has helped well over 1000 couples get hitched in style around Las Vegas, San Diego and Black Hills.