Disclosure: This post may contain affiliate links. Please see our full disclaimer to learn more.
How much do you have to plan your wedding? If you ask wedding experts, the ideal is 12 months, but if you only have six months, do not fear. Here is a rundown on how to plan a wedding in six months.

6 Months To Go
Pick a wedding date.
Many couples naturally want to select a wedding date that is special to them, while others prefer to align their wedding date on a holiday for convenience.
Setting a date early will allow you to secure your venue and vendors early on.
Set a budget.
The wedding budget is a deciding factor in the wedding planning process. The size and extravagance of your wedding largely depend on how much you can allocate.
Hire a wedding planning company.
With a rather tight wedding timeline, you will need extra hands—preferably those who know their way around the wedding industry—to handle important tasks.
You got us—we're including this because we offer planning services. However, we have seen how much stress our services have saved couples during the wedding planning.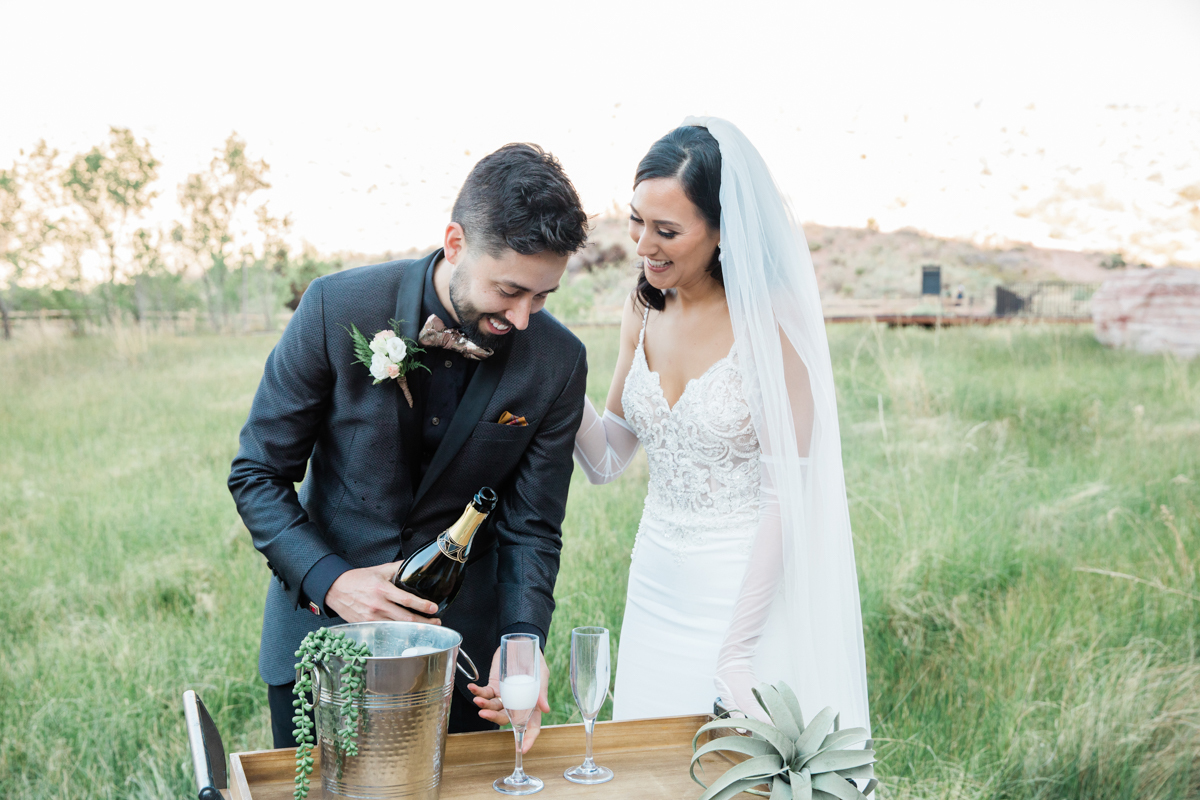 5 Months To Go
Complete the guest list.
Whether you're planning an elopement, a micro wedding, or a large wedding, you should complete the guest list early on.
This may entail some drama, so start figuring it out as early as possible, so you can make appropriate plans.
Book a venue.
Most venues require booking in advance, which is why it is important to prioritize this. For smaller weddings, you may want to look into non-traditional wedding venues that reflect your dream wedding.
Research vendors.
Like the venue, wedding vendors need to be booked early on. You should start researching the vendors. Consider their price, quality of work, and availability.
The most important vendors are photographers and videographers, florists, bands or DJs, bakery and make-up artists.
The earlier you narrow down your options the earlier you can book them, and the higher your chance of actually booking them on your wedding day.
Choose your wedding attire.
Custom wedding dresses and suits typically take months to arrive. Likewise, shopping for your wedding attire may take a few weeks.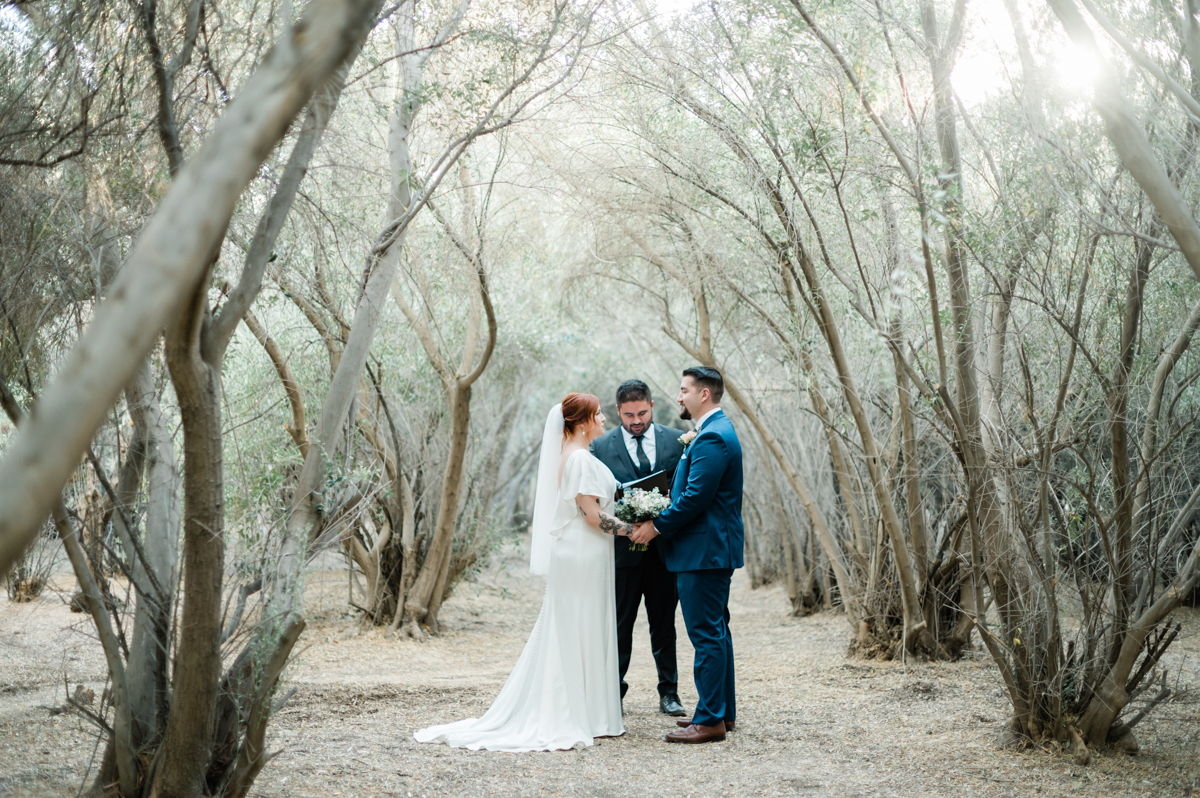 4 Months To Go
Order invitations or set up your wedding website.
By now, the details of your wedding are fixed, so it's time to put all the details into writing so you can send out your invitations early.
If you're going down the wedding website route, this is the time to set it up as well. Check out our guide on setting up a wedding website.
Have wedding cake and menu tastings.
Wedding cakes and catering are almost always fully-booked, so it is advisable to make a decision on these early on and book them right away.
Send invitations.
Send out your invitations to your guests as early as four months before your wedding so that they, too, can prepare. This is especially important if you are planning a destination wedding.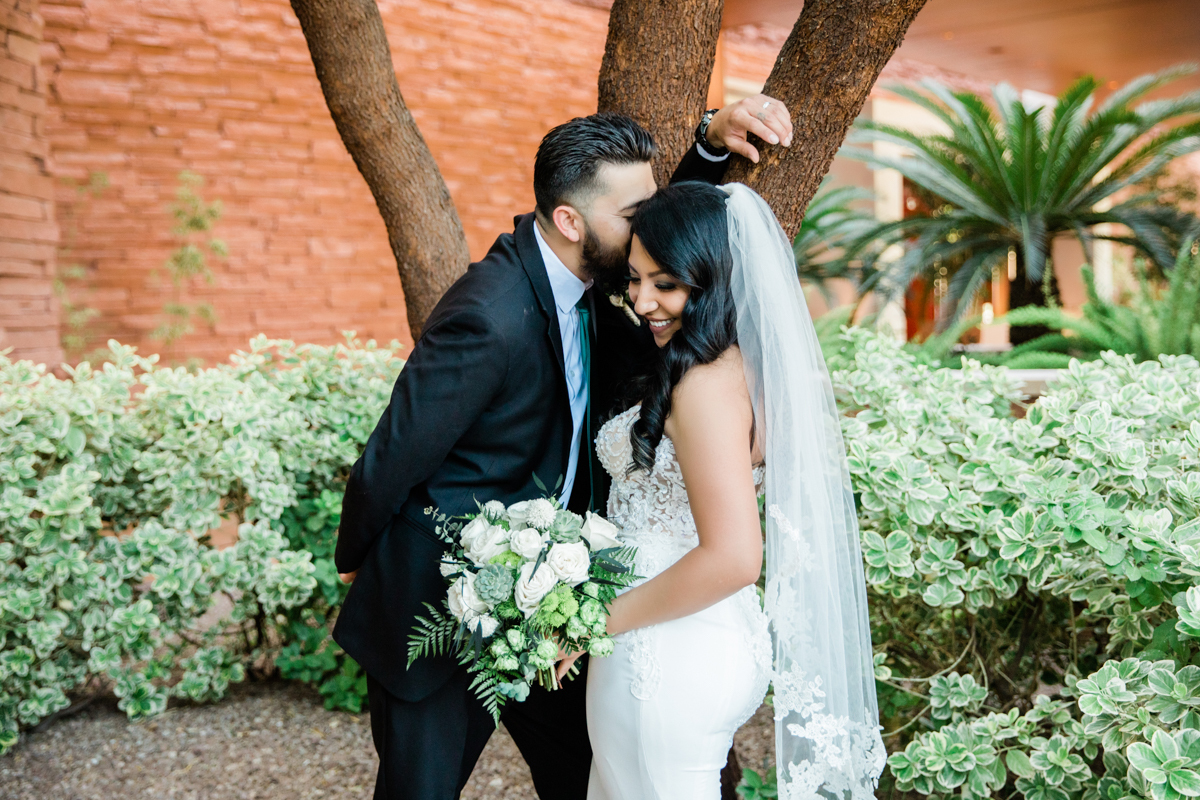 3 Months To Go
Plan the honeymoon.
You must be ready to rest with your significant other after three months of planning. With most of the details of your wedding set, now is the perfect time to start planning your honeymoon.
As is usually advised, book your flights and accommodations early to get cheaper offers.
Schedule hair/make-up trial runs.
Ideally, before you book your hair and make-up artist, you should schedule a trial with them first. Your team should be able to create your vision, but at the same time be within your budget.
Start narrowing down your options and book one as soon as possible.
Lock-in vendors.
Along with the hair and make-up artists, you should be locking in your vendors, like your wedding photographer, florists, and band or DJ.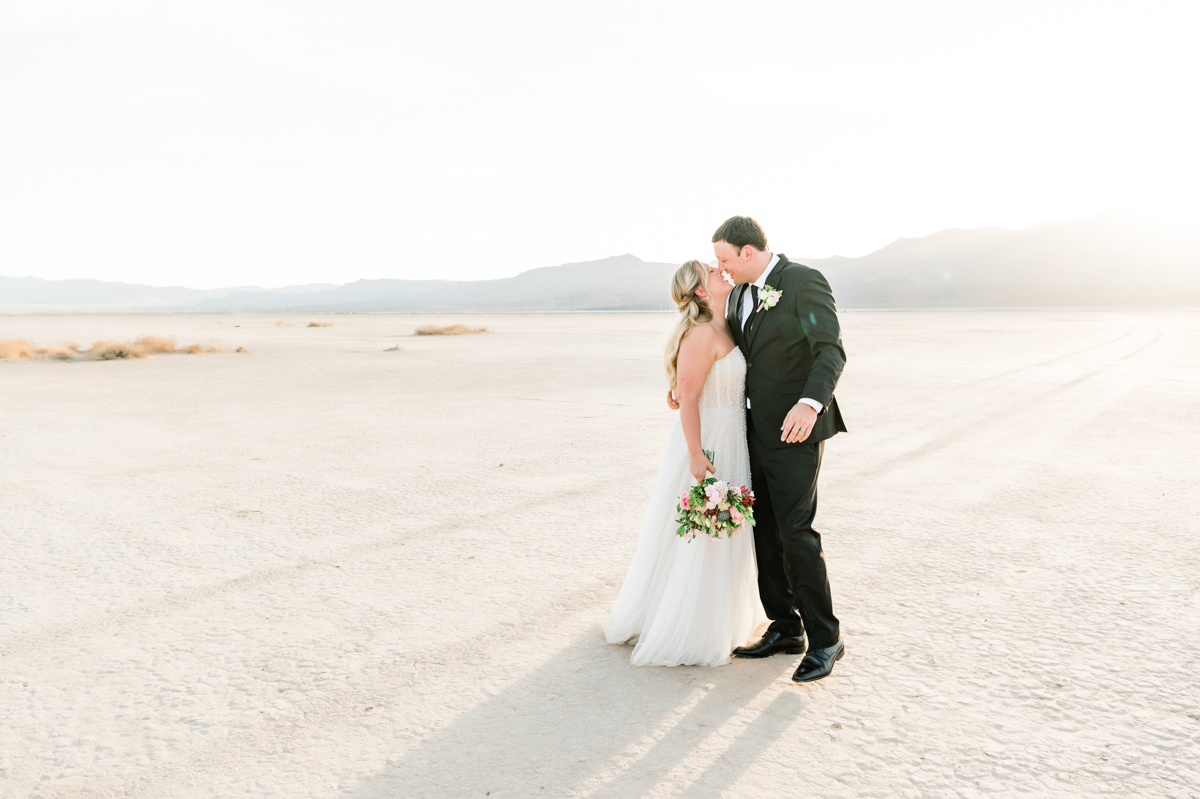 2 Months To Go
Register for gifts.
Give your guests plenty of time to buy you wedding gifts. Set up a registry as soon as you send out invitations. If you're pressed for time, you can now set up registries online or in person.
Get your marriage license.
Different states have different laws about getting marriage licenses. If you are getting married in a different state, research the process and requirements.
Prepare vows and speeches.
You should give yourselves plenty of time to think over and revise your vows and speeches. Start writing your vows and speeches now but take your time in refining and polishing them.
Have your bachelor or bachelorette party.
Around two months before your wedding is the perfect time for a bachelor or bachelorette party. Enjoy your parties because the next month may start to get hectic again.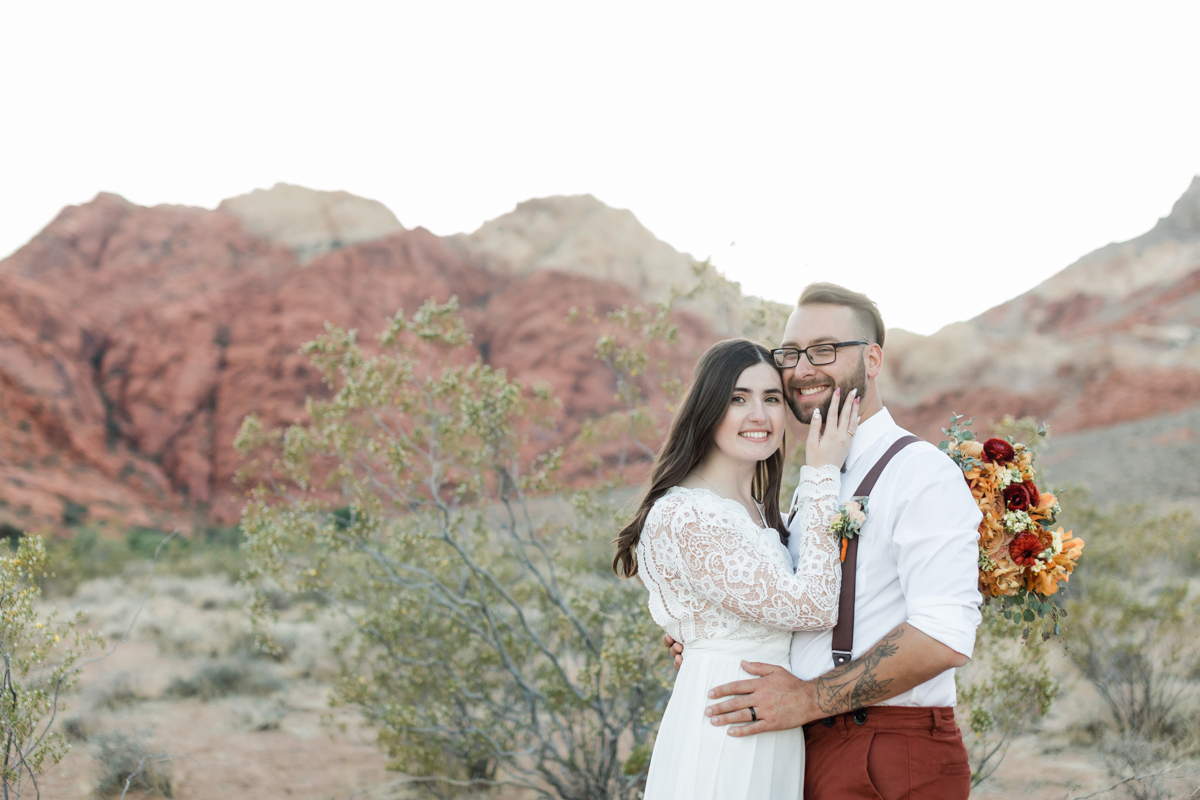 1 Month To Go
Confirm RSVPs and finalize seating chart.
By now, most of your guests should have RSVP'd. If they haven't, start following up. Then, you can finalize your seating chart and have your escort cards printed.
Confirm vendors.
Your vendors also need to know about your wedding day timeline. Confirm your orders and timing with each vendor so everybody is on the same page.
Want To Get Creative?
Here are some alternatives to traditional, often rather costly, wedding elements:
Send e-mail invitations instead of paper. Check out Paperless Post and Greenvelope.
Choose a buffet-style meal from your favorite restaurant instead of catering.
DIY an open bar with in-bulk beer and wine and a bartending student.
Instead of a band or a wedding DJ, set up a Spotify playlist. You could get guests to suggest songs as well.
Whether you have a year, six months, three months or a week to prepare for your micro wedding, Cactus Wedding Collective can make it happen. Be one of the hundreds of couples from around the world we have helped.
Let's Connect
McKenzi Taylor
McKenzi Taylor is America's go-to elopement and micro wedding expert, often featured in small and major media outlets, such as the New York Times. With over 15 years of wedding photography experience, it was after planning her own Las Vegas elopement in 2016 that McKenzi felt her purpose shift into elopement coordination. She started Cactus Collective Weddings soon after in 2017. Since then, she's become a WIPA board member, and has helped well over 1000 couples get hitched in style around Las Vegas, San Diego and Black Hills.