Disclosure: This post may contain affiliate links. Please see our full disclaimer to learn more.
Your wedding day is one of the most important days of your life, so having professional help can make sure the day goes as planned.
Planning a wedding can be seriously daunting.
That is why there is a whole industry of professionals who specialize in helping couples create the wedding day of their dreams.
Most people are familiar with wedding planners, but they aren't the only wedding planning professionals. There are also on-site wedding hosts and day-of wedding coordinators.
Each offers a specialty that can help you make your dream wedding a reality.
What's the difference between a wedding planner, on-site host and day-of coordinator? Let's explore.
What Does a Wedding Planner Do?
The best way to describe a wedding planner is to think of them as a project manager and wedding designer.
They are there every step of the way to help ensure that your wedding goes off without a hitch, from start to finish.
They are essentially your partner and assistant in making your wedding dreams come true.
Some of the common things that wedding planners help with include:
Helping you design the look and feel of the wedding
Finding, filtering and selecting vendors that meet your vision and budget
Coordinating logistics, schedules and deliveries
Helping manage the wedding budget
Scheduling meetings and coordinating events
Want to learn more about what a wedding planner does? Here's a full guide to everything a wedding planner will do to help your wedding.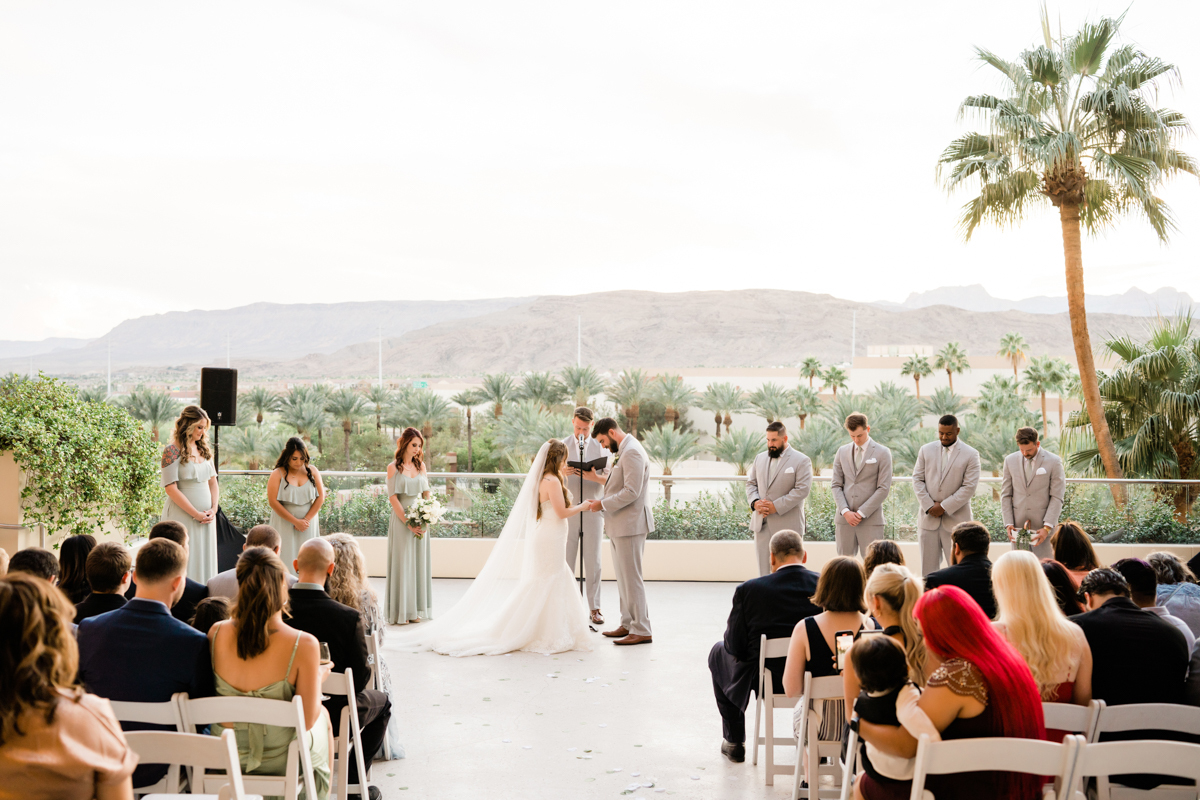 What Does an On-Site Host Do?
Unlike the wedding planner, the on-site host only works with you at the wedding venue.
They are in charge of making sure everything goes smoothly and to plan.
Weddings can have some unexpected hiccups and the on-site host is there to smooth them out.
Duties of an on-site host include:
Hosting the events of the wedding
Coordinating with the vendors for perfect timing
Making sure the bridal parties are sticking to the schedule
Clearing up any confusion or issues that come up
Making sure the guests have an enjoyable time
The primary goal of an on-site wedding coordinator is to organize everyone so that the couple can just focus on having a memorable time at their wedding.
Read more about on-site hosts and what they can do for your wedding.
What Does a Day-Of Wedding Coordinator Do?
When looking at the difference between a wedding planner, on-site host and day-of coordinator, there's some overlap.
That's because weddings take a lot of planning and these three professionals work very closely together.
A day-of wedding coordinator is a lot like a wedding planner, but they're focused solely on the wedding day.
Typical responsibilities of a wedding coordinator include:
Managing the vendors hired by the wedding planner
Creating timelines for the wedding day
Orchestrating and managing the rehearsal
Orchestrating and managing the ceremony
Orchestrating and managing the reception
Setting up and tearing down
A wedding coordinator is also an alternative to a wedding planner if you are planning an elopement or a smaller ceremony.
They are much more affordable and will make sure your day goes smoothly.
Learn more about what a day-of wedding event coordinator does here.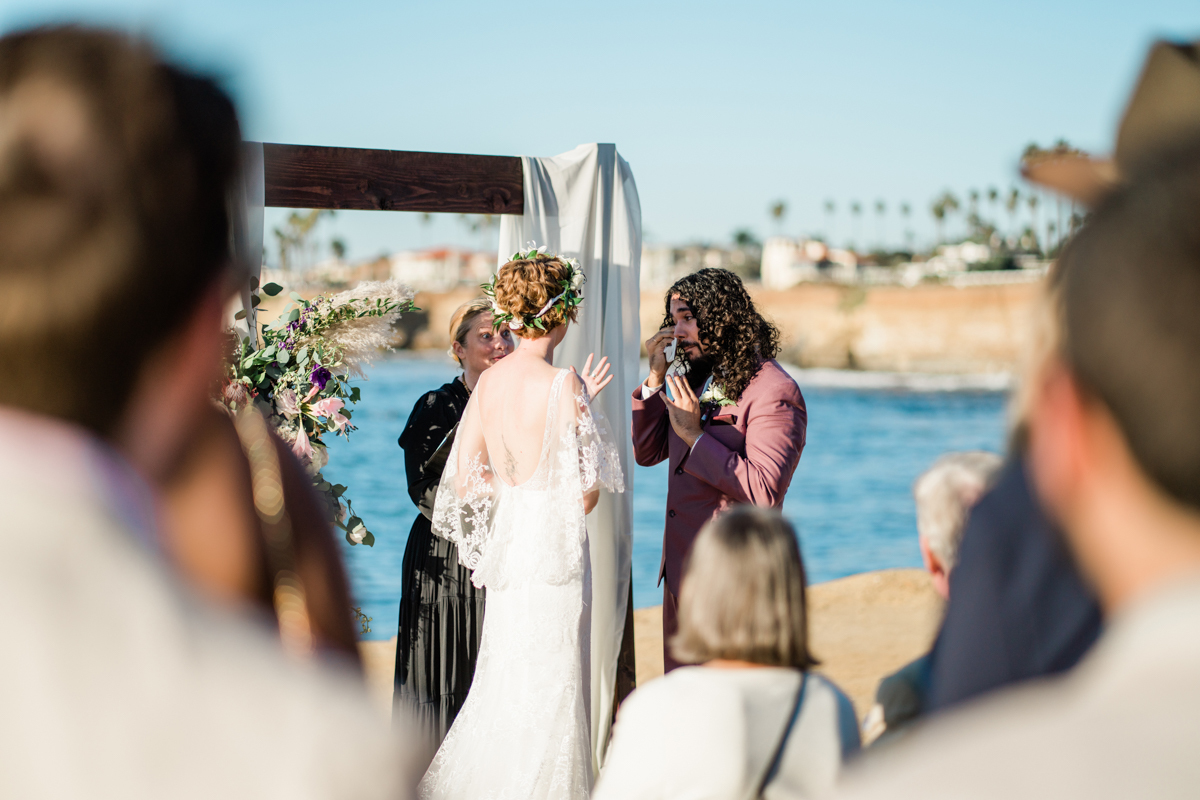 How Do I Decide Who to Hire for My Wedding?
When looking at the difference between a wedding planner, on-site host and day-of coordinator, it's important to understand that the professionals you hire depend entirely on your wedding.
For example, if you're hosting a big event with hundreds of guests, an on-site venue coordinator is a must to manage so many people.
However, if you're having an intimate ceremony, you may only need a wedding coordinator.
The best way to decide what you need is to consult with wedding planners and your venue. Explain what you envision for your ceremony and they'll make recommendations for what you need.
Are Wedding Planning Professionals Worth the Cost?
A lot of couples choose to plan their own weddings and that can be a way to save money. However, working with wedding planning services have a lot of advantages.
They know exactly what is required to execute the perfect wedding and can provide helpful advice.
They have relationships with vendors like florists, photographers and gown designers that can save you hassle and money.
They also take care of everything so you and your partner can relax and enjoy the day.
Their prices range depending on the ceremony and time of year, but most are available for a range of budgets and are definitely worth the cost.
We know planning your wedding can be overwhelming at times. Let us help relieve some of that stress!
Reach out to us today and let us help you create the wedding of your dreams.

McKenzi Taylor
McKenzi Taylor is America's go-to elopement and micro wedding expert, often featured in small and major media outlets, such as the New York Times. With over 15 years of wedding photography experience, it was after planning her own Las Vegas elopement in 2016 that McKenzi felt her purpose shift into elopement coordination. She started Cactus Collective Weddings soon after in 2017. Since then, she's become a WIPA board member, and has helped well over 1000 couples get hitched in style around Las Vegas, San Diego and Black Hills.